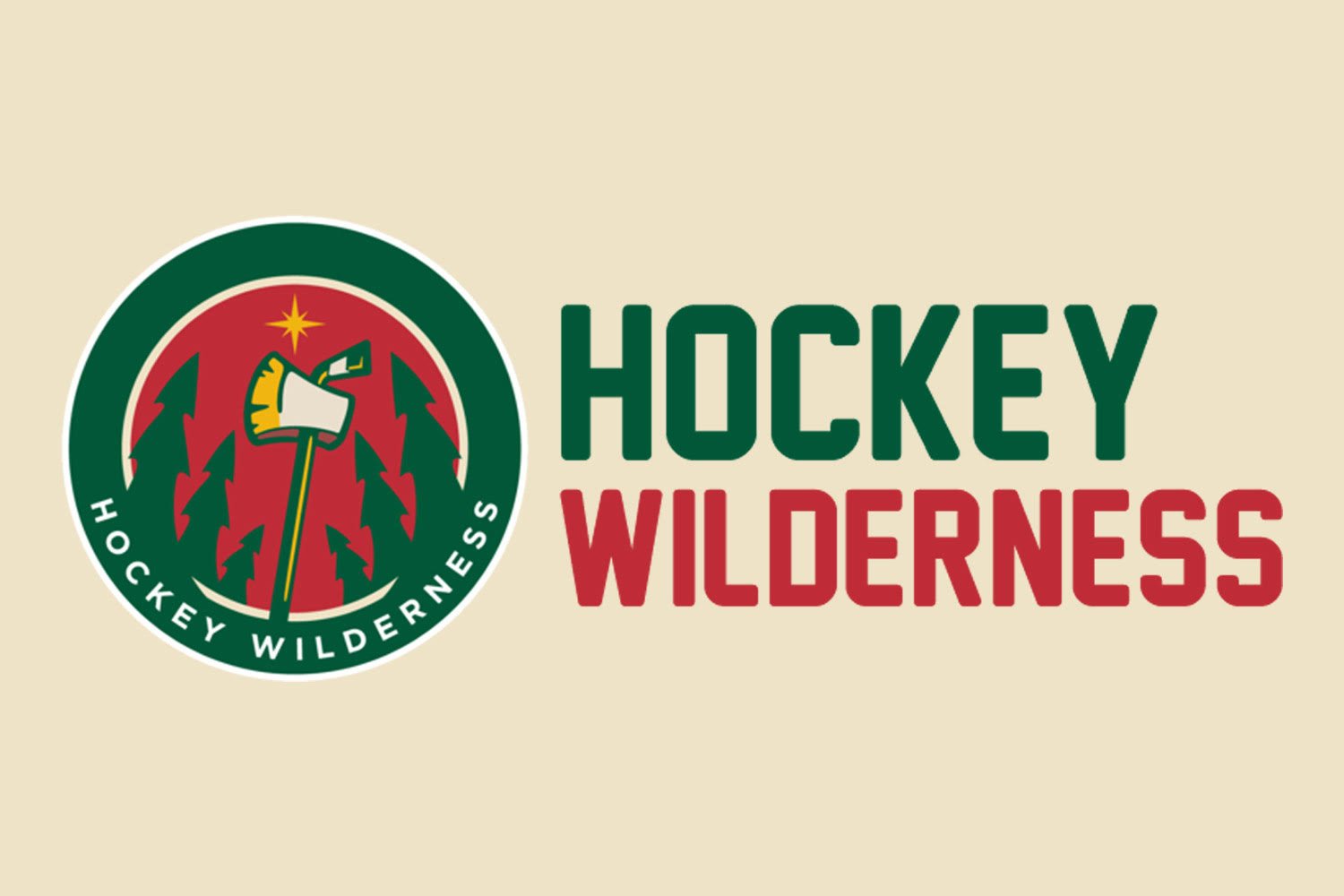 One of the bigger storylines from the Minnesota Wild's summer was the sheer amount of forward depth they parted with. Longtime vet Jason Pominville got moved to Buffalo. Rental center Martin Hanzal went south to Dallas. Speedster Erik Haula got moved to Vegas, along with NHL-ready prospect Alex Tuch.
There were plenty of reasons why general manager Chuck Fletcher made these decisions, even if the moves themselves were sub-par. He was trying to navigate a tricky salary cap bind. He had Vegas' expansion draft to contend with.
And he also had a rookie crop that seemed primed to start taking on NHL roles. Joel Eriksson Ek had a brilliant year in 2016-17, excelling in the NHL, AHL, Swedish Hockey League, and World Junior Championships. Luke Kunin had a stellar season at the University of Wisconsin, and after winning Gold at World Juniors and a successful AHL stint to end his season, he appeared ready for the pro game.
Eriksson Ek made the team out of camp this season, while Kunin was up after an early injury apocalypse. Both had early successes that suggested they could handle the pro game. Eriksson Ek notched 2 points in his first 3 games, while Kunin scored 4 in his first 7.
But you haven't heard much from them lately. Eriksson Ek now has 0 points over his last 12 games, and Kunin hasn't been on the scoresheet in 10. Slowly, both were subjected to the rookie doghouse treatment, finding their way on a checking line alongside Daniel Winnik.
Demoting skilled prospects to checking line roles to get them going is a time-honored coaching strategy. It's also often ineffective, and with the return of Top-6 forward Charlie Coyle from a broken leg, it's clearly led the Wild to see their two prized rookies as expendable, at least for the time being.
Eriksson Ek and Kunin were assigned to Iowa this morning. While being assigned to Iowa is nothing new for them- they've been "demoted" on off days in order to save cap space- this appears to be somewhat permanent. Not only has Coyle returned, but the player Minnesota recalled from Iowa is Zack Mitchell, who has 16 points in 11 AHL games.
It's totally fair for Minnesota to shake things up in their Bottom-6. They simply haven't produced at all. Eriksson Ek, Kunin, Winnik, Matt Cullen, Marcus Foligno, and Chris Stewart have combined for a measly 2 points over the past 9 games. With that dramatic lack of secondary scoring, it's a miracle Minnesota has been able to even go 4-4-1 during that stretch. Clearly, something had to change.
But were Eriksson Ek and Kunin the players who deserved to be bumped out of the lineup? Absolutely not.
Kunin wasn't able to thrive once he was cast out of an enviable assignment alongside Eric Staal and Nino Niederreiter. Recency bias demands that we look at that, while ignoring the fact that Kunin looked very good in a favorable role. Kunin proved to be good at finding soft spots around the crease to take shots from. He also didn't hinder Staal and Niederreiter from doing what they do best- control the puck.
As for Eriksson Ek, he has yet to be put in a position to succeed all season. With so many wingers hurt early in the season, Minnesota's wing depth has vanished for much of the season.
This hurt no one more than Eriksson Ek. The presence of Staal and Mikko Koivu all but ensured that Eriksson Ek would never get to center wingers like Niederreiter or Mikael Granlund. The extended absences of Coyle and Zach Parise preventing veteran scoring forwards from trickling down to the third line.
So instead, Eriksson Ek has had to primarily work with a rookie (Kunin), a penalty killing journeyman (Winnik), a grinder (Foligno), and one of the biggest boat anchors in the NHL (Stewart). It's awfully tough to expect any 20-year-old to do much with that supporting cast.
But despite their recent struggles, the two rookies have excelled at one thing Minnesota is in desperate need of: shooting.
At first blush, they don't stand out in that category. Eriksson Ek and Kunin are 8th and 9th on the team in shots on goal, respectively. But this doesn't account for the fact that the two rookies have averaged around 13 minutes per game.
When you look past their raw totals, and look at how many shots they put on goal per hour at 5-on-5 play, we see their true worth shine through.
Kunin fires 9.11 shots per hour at 5-on-5, with Eriksson Ek mustering 9.10 of his own. That's extremely good, and it places them 2nd and 3rd on the Wild behind Eric Staal. Yes, that means they shoot more than Nino Niederreiter. Yes, they shoot more frequently than Jason Zucker. In fact, that's in the neighborhood of what Tyler Seguin, Patrik Laine, and Blake Wheeler are able to muster at 5-on-5.
Those numbers are impressive to begin with, but even more so considering the circumstances. Yes, Kunin benefitted from skating with Niederreiter and Staal- few forwards wouldn't- but he still managed to put those numbers up as a 19-year-old in the NHL.
And when you think of the extreme lack of help that Eriksson Ek has received, it's a gorram miracle he was able to shoot as prolifically as he did. Night after night, Eriksson Ek had to create his own shot, and he was often up to the task.
They both deserved better. But their rookie status, scoring droughts, and waiver exemption conspired to send them down I-35 ahead of more "deserving" players*.
It's a shame, because Minnesota could really use their willingness to pull the trigger. The Wild are 23rd in the league in shots per hour at 5-on-5, and losing two of their most prolific shooters won't help.
One can easily imagine a world where Coyle's return finally gives these rookies the ability to get properly acclimated to the NHL. Tyler Ennis could hold down the fort alongside Koivu and Granlund until Parise's December return. Kunin could reunite with Staal and Niederreiter, whom he had early success with. And Eriksson Ek could get a huge boost being flanked by Coyle's size and Jason Zucker's speed.
But instead, Fletcher sent his two talented triggermen to Des Moines, opting to let the Stewarts and Mitchells of the world solve the Wild's secondary scoring issues. And hey, maybe it'll work. In the meantime, however, it's disappointing to see the Wild fail to get creative with the high-upside rookies. Especially when their crimes amounted to little more than struggling in very tough spots.
*(Coughing loudly) Chris Stewart.