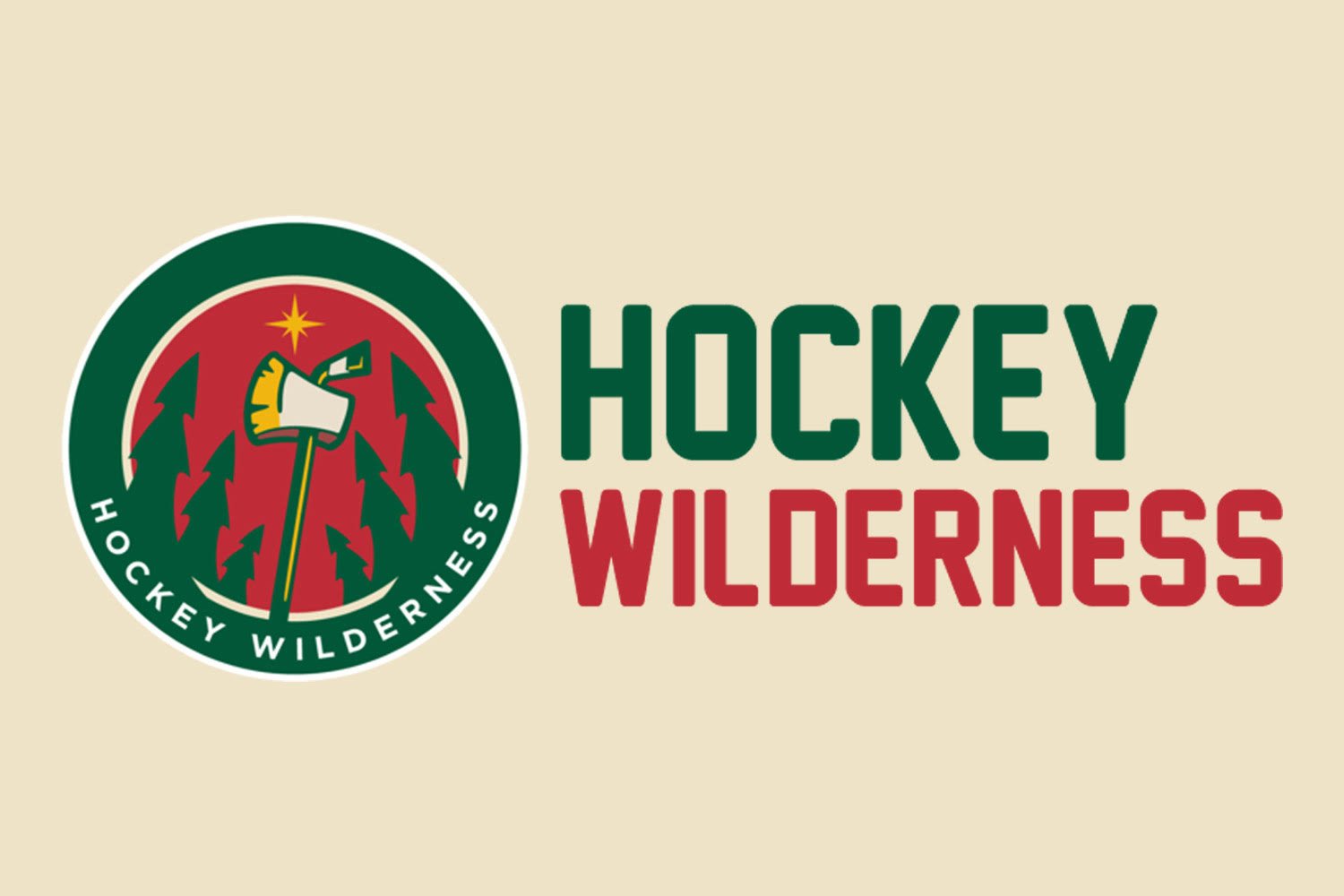 Well, that could've gone better. After losing their preseason opener against the Dallas Stars Tuesday night, the Minnesota Wild were back in action Wednesday night against the Winnipeg Jets. And unfortunately, they once again failed to chalk up a win.
Minnesota's inauspicious start was what really did them in. Just 1:37 into the contest, the Jets already had a two-goal lead, and the Wild were stuck playing catch-up for the rest of the game.
The silver lining in all this? Preseason, baby! Literally none of these games matter, so don't get too down on this one, though it would've been nice to see a few more of the "good" and less of the "bad" in Bell MTS Place.
Thing One: Kahkonen rebounds after a rough start
Goaltender Kaapo Kahkonen had a start he'd probably like to forget against the Jets. Less than a minute into the contest, he let Winnipeg forward Andrew Copp beat him for a jarringly soft goal. Just 38 seconds later, Jets captain Blake Wheeler beat Kahkonen with a one-timer from above the faceoff dots. Not long after, Kahkonen nearly allowed a third goal after failing to track a point wrister from Winnipeg defenseman Josh Morrissey. Luckily, it appears the shot was redirected by Hunter Warner.
From that point forward, though, Kahkonen was actually quite impressive. He stopped all 18 Winnipeg shots fired in his direction until Mat Robson took over the crease to start the third period. The 23-year-old showed flashes in the AHL last season and is perhaps the best goalie prospect in the system. He clearly still needs to work out a few kinks, but his resilience after the poor start Wednesday night was encouraging.
Thing Two: Rask unimpressive
What wasn't encouraging against the Jets was the play of center Victor Rask. Rask has been under the microscope ever since former general manager Paul Fenton acquired him from the Carolina Hurricanes in exchange for Nino Niederreiter. So far, he hasn't done much to quiet the critics.
Rask had a chance to make a good impression prior to the start of the regular season. But for the most part, he was pretty unnoticeable. And when he was noticeable, it was usually for the wrong reasons. In a little over 16 minutes of ice time, Rask finished the evening with a 5-on-5 Corsi For percentage of 41.18. He was also on the ice for three goals against. Granted, one of those scores was an empty-netter and the other was a soft goal allowed by Kahkonen, but for a player like Rask, every opportunity counts. He really needed to impress Wednesday night, and he did not deliver.
Thing Three: Greenway and Sturm connect for highlight-reel goal
The Wild only managed to score once against Winnipeg, but at least the goal was pretty.
Not long before the midway point of the third period, winger Jordan Greenway muscled his way into the Winnipeg zone with a pair of Jets defenders aggressively pursuing him. Greenway used his range and strength to keep the puck at a safe distance before delivering a one-handed pass to Nico Sturm, who slammed home the rebound to cut the Winnipeg lead in half.
"He had two guys on him there, right off the zone entry," Sturm said of Greenway after the game. "All I had to do really was come off the line change and go hard to the net. That's just his game. He uses his big body, creates time and space and gets the puck to the net. Perfect play by him."
This is a big year for both Sturm and Greenway. While Greenway already has a full year as an NHLer under his belt, he's still looking to earn an increased role with the Wild in his second full season in Minnesota. Sturm, on the other hand, is just looking to earn a roster spot. Luckily, his goal against Winnipeg will look good on the stat sheet as he joins Ryan Hartman as the only Wild players to score so far this preseason.
Thing Four: Power play powerless
For those keeping track, the Wild are now 0-for-8 on the power play in their two preseason outings. In their three attempts at the man advantage Wednesday night, they managed just four shots on goal and often had a hard time sustaining pressure in the offensive zone.
Of course, take this issue with a grain of salt. Many of the Minnesota's top power play weapons (Zach Parise, Matt Dumba, Jason Zucker and Mats Zuccarello, among others) were not in action against the Jets, making the power play woes a little more understandable. Still, it's hard to imagine the power play isn't something they'll be working on as they prepare to take on the Colorado Avalanche on Saturday.
Thing Five: Belpedio earns big minutes
Defenseman Louie Belpedio is very much in the running to earn some time in the NHL at some point in 2019-20. It may not happen immediately out of camp, but he will likely be one of the blueliners on speed dial in the event one of Minnesota's top defenders suffers an injury.
Wednesday night, Belpedio led the team with 23:10 of ice time and played ample minutes at 5-on-5, the power play and penalty kill. After his first season as a regular in the AHL, it appears Belpedio could be relied upon to earn a potential role in Minnesota in the not-too-distant future. The 23-year-old signed a one-year, two-way contract with the Wild earlier this month, so perhaps he could be given a stint with the big club as they assess whether or not to sign him to another contract at the season's end.