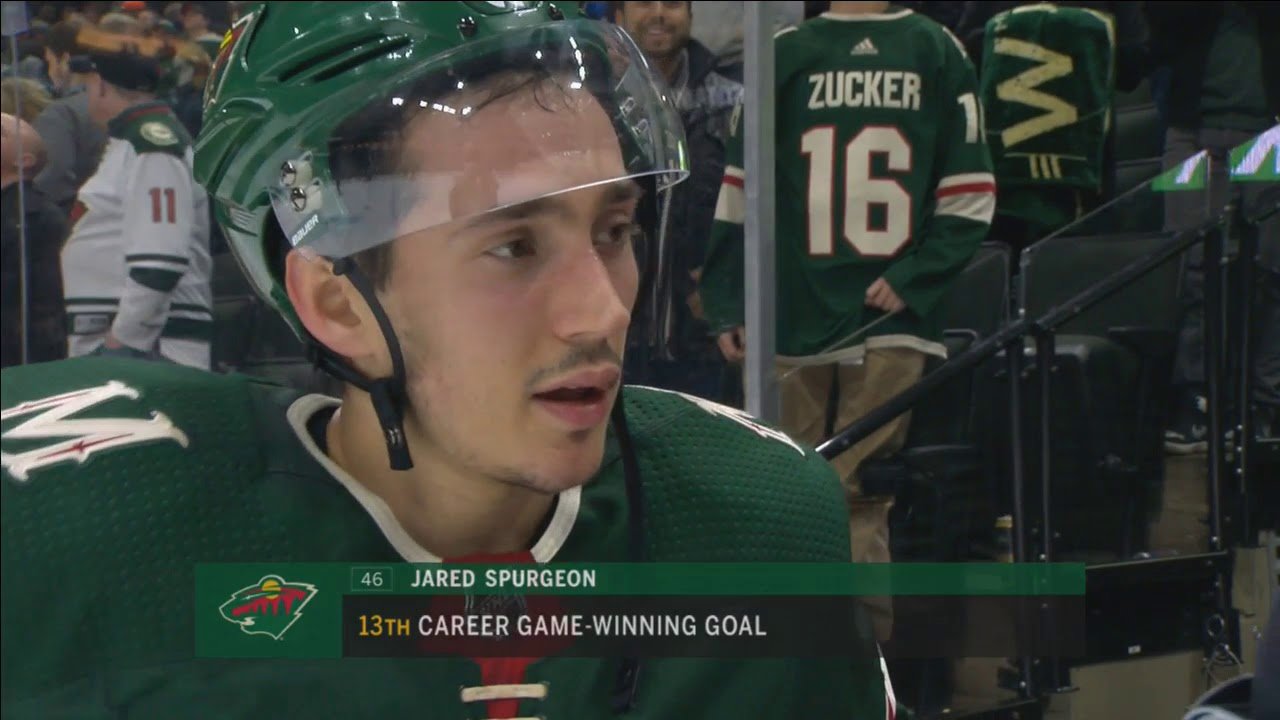 The Minnesota Wild announced Wednesday afternoon that defenseman Jared Spurgeon will be out at minimum four weeks with a partial hamstring tear.
Spurgeon, 28, suffered the injury Tuesday night in Minnesota's 5-1 loss to Colorado when he went awkwardly into the boards while doing the splits.
In 61 games this season, Spurgeon had scored nine goals and 28 assists. He had missed some time with a groin injury back at the end of November, which kept him out of the lineup for nine games. The hamstring injury will more than likely end Spurgeon's season as the four-week timeline will run him right up to the beginning of the Stanley Cup Playoffs in mid-April.
Stay up to date on the Wild with the Giles & the Goalie Podcast!