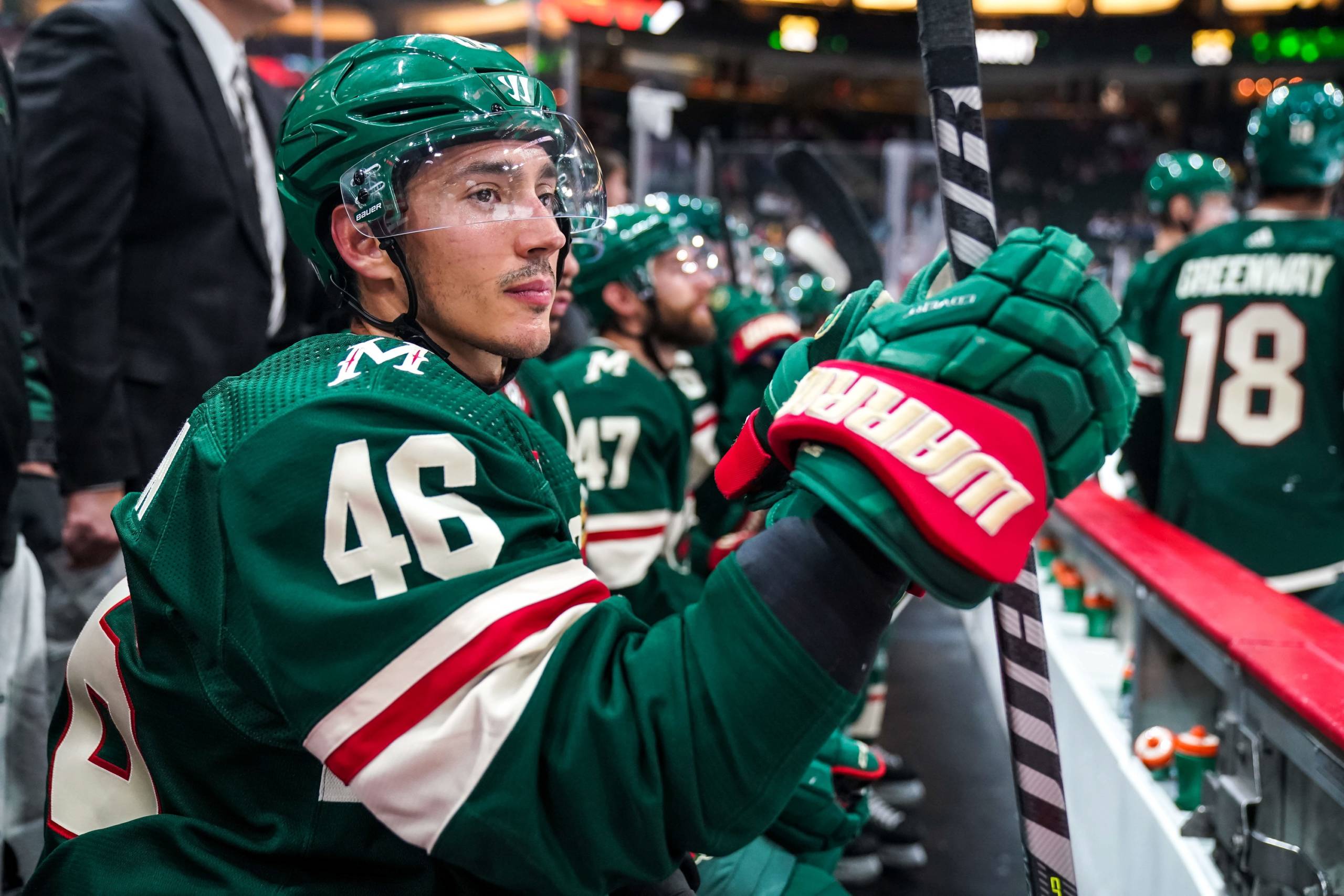 The Minnesota Wild are off to a promising start in the young 2021-22 season with a couple of wins against two rebuilding California teams and a back-and-forth battle against the Winnipeg Jets in the home opener. It feels like a lot has happened already, and somehow we've overlooked the contributions of one of the most important players on the team.
Remember Jared Spurgeon? The highest-paid player on the team last season and the full-time captain? Yeah, that guy. It's time to showcase Spurgeon. He's seemingly falling under the radar after only one season in the spotlight.
There is no secret to how impactful of a player Spurgeon is on a nightly basis. He was placed on a pedestal last year when he became the captain. For most of his career, Spurgeon was the quiet, undersized, steady player hidden in Minnesota. He escaped the eyes of broader national hockey circles that have been used to the Wild being a good-but-not-great team for years.
Spurgeon plays smart hockey. Whether it's his smart positioning or devastating patience with the puck, he makes an impact that's often overlooked.
It's become en vogue to start pointing these types of plays out. It's a hallmark of an excellent defenseman to go unnoticed. Aside from the hyper-offensive talents on the backend, a blueliner who is seldom talked about generally is doing a good job. Spurgeon went about things this way until he became captain.
Spurgeon is the highest-profile player on the Wild's defense in terms of skill and pay after the Wild bought out Ryan Suter. This year, he has a chance to make his mark on this defense group, leading by example with his extraordinary play.
https://twitter.com/AlexMicheletti/status/1449219760730693634
He has the opportunity to be an offensive driver like in the play above, especially on the power play. But he can also be a core member of a shutdown defense.
Spurgeon's responsible play was good for nearly six goals above replacement defensively last season for the Wild, according to Evolving-Hockey.com. That responsible play is also displayed in his propensity for clean hockey; he doesn't take many penalties. He had more goals than penalty minutes last season, a perfect illustration of his discipline.
Unchallenged
Suter's absence allows for Spurgeon to assert himself and take full control off the ice. The second full-time captain in team history has unchallenged territory with the team as a leader. It's something he couldn't do when Suter and Zach Parise remained alternate captains after Mikko Koivu left the team.
Spurgeon can turn his soft-spoken, lead-by-example style into a vision for this team's identity. It's no secret that the team is focusing on this leadership style with Marcus Foligno and Matt Dumba as the new alternates this season.
The locker room is his to make an impression on. If the culture change last season tells us anything, it looks like Spurgeon has just gotten started.
Oh, Canada?
Spurgeon has a serious chance this year that doesn't come around all too often.
It might be a few years too late for the decision-makers at Hockey Canada to realize it, but there is some discussion around NHL circles that the Wild captain could find a way onto the Canadian Olympic roster for 2022.
While these potential projections show Spurgeon as a bubble player with a slim chance of actually making the roster, he has an opportunity to lock up a roster spot. If he can make it to the Olympics with Team Canada, it would be a first for the Wild, as the franchise has never had a player selected for Team Canada.
Perfect Storm
Spurgeon has a tremendous chance to shine for Minnesota in what could be a transition year. He can define the rest of his career while remaining an elite defenseman heading into his mid-30s. And he has an opportunity to push his way onto a crowded roster of the top Canadian hockey talent in the world.
Keep an eye out for Spurgeon to play at a high level this season.