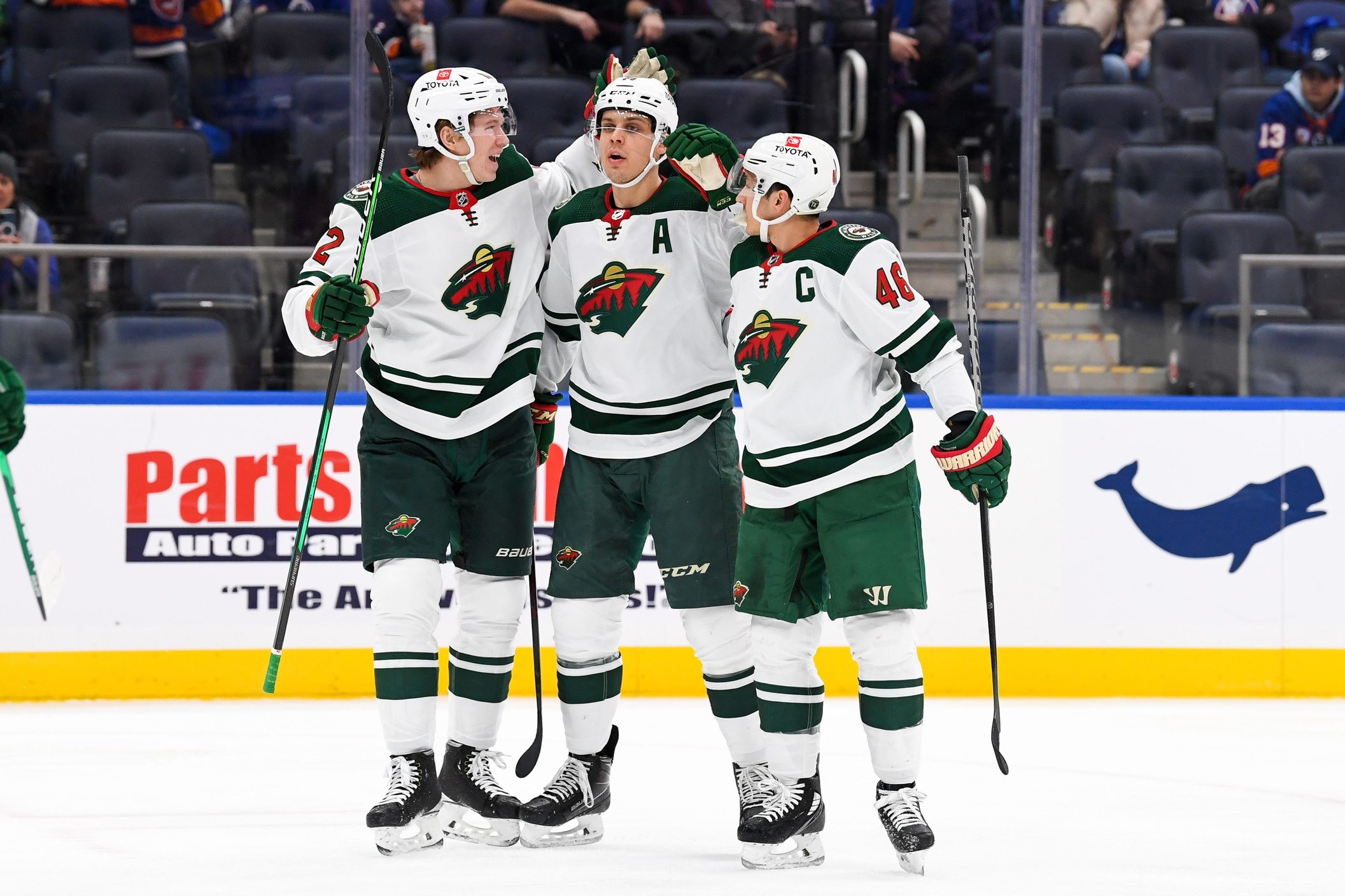 The Minnesota Wild are an offensive juggernaut, seemingly able to put the puck in the net at will. This new ability to score goals and consistently protect a lead is a key piece to the puzzle that previous Wild teams missed. They've racked up the third-most goals in the NHL through half the season. Only the Florida Panthers and the Colorado Avalanche have scored more.
Don't overlook Jared Spurgeon's role in the Wild's success this season. Last year he accepted the captaincy after Mikko Koivu reluctantly departed for the Columbus Blue Jackets. Although Spurgeon wore the 'C' on his sweater, it appeared as though he struggled to emerge from the shadows of Ryan Suter and Zach Parise.
With those two now playing elsewhere, Spurgeon has seemingly changed the culture of this team with the help of alternate captains, Matt Dumba and Marcus Foligno. Together they have cultivated the unremitting attitude that fans have grown accustomed to witnessing over the last 41 games.
Dean Evason must also get credit for instituting the Wild's culture and playstyle. Every player in the lineup, including the defenseman, is attempting to contribute offensively on a nightly basis.
Once the Wild establish puck possession in their own zone, they tend to utilize the 2-1-2-D active style of play. In this style, forwards will generally pass the puck up to the blue line, where Evason affords the defensemen the freedom to drive play. The blue liners can swing the puck laterally or choose to pass it low to an open forward.
This puck movement can lead to disorganization in the defensive shape, which increases the chances of open passing or shooting lanes. Defenders with dangerous slapshots, like Spurgeon and Dumba, aren't hesitating to shoot once those lanes open up.
In the 21 games before Spurgeon's latest injury, he had three goals and eight assists. On Jan. 22, he returned to the ice and has since tallied one goal and three helpers in five games. Spurgeon's presence alone appears to have significantly impacted those around him. Since Jan. 22, opponents have scored only one goal while he has been on the ice. Amazingly, the Wild have scored 13 of their own.
Hockey Stat Cards attempts to assign a value to a player's performance in a game by considering several factors. Based on these estimates, Spurgeon's average game score over the last five games is 2.35. For a bit of perspective, his season-long average game score is 1.05. It's fair to say he's been playing some of his best hockey of the season over these last two weeks.
Spurgeon's freedom to push forward and take more risks is a credit to the trust he has in Alex Goligoski, his fellow linemate. Goligoski's acceptance of a defense-first support role has allowed Spurgeon to push forward and get more involved in the offense.
Still, it's a bit surprising that Goligoski's numbers haven't dropped off from his yearly averages. He averaged roughly six goals and 25 assists per year in his five-year stint with the Arizona Coyotes. The Wild have almost reached the halfway point in their season, and he currently accounts for two goals and 23 assists.
https://twitter.com/NHL/status/1485792041519001602
The combination of Goligoski and Spurgeon is proving to be quite fruitful, out-scoring opponents 20-9 at 5-on-5. That's the eighth-best percentage out of all defensive pairs that have logged at least 200 minutes, according to Moneypuck. The duo is also third in Goals For per 60 minutes while keeping the puck out of their own net.
Spurgeon's leadership and ability to drive play in the offensive zone is something the Wild cannot live without as they enter the second half of the season. His offensive numbers would likely be more impressive if it weren't for an injury-plagued season thus far. His assists and points per 60 minutes are on pace to be career bests, so look for him to achieve career bests in other offensive stats if he can stay healthy. This kind of production from their highest-paid defenseman is exactly what Minnesota needs as they look to make a deep playoff run.