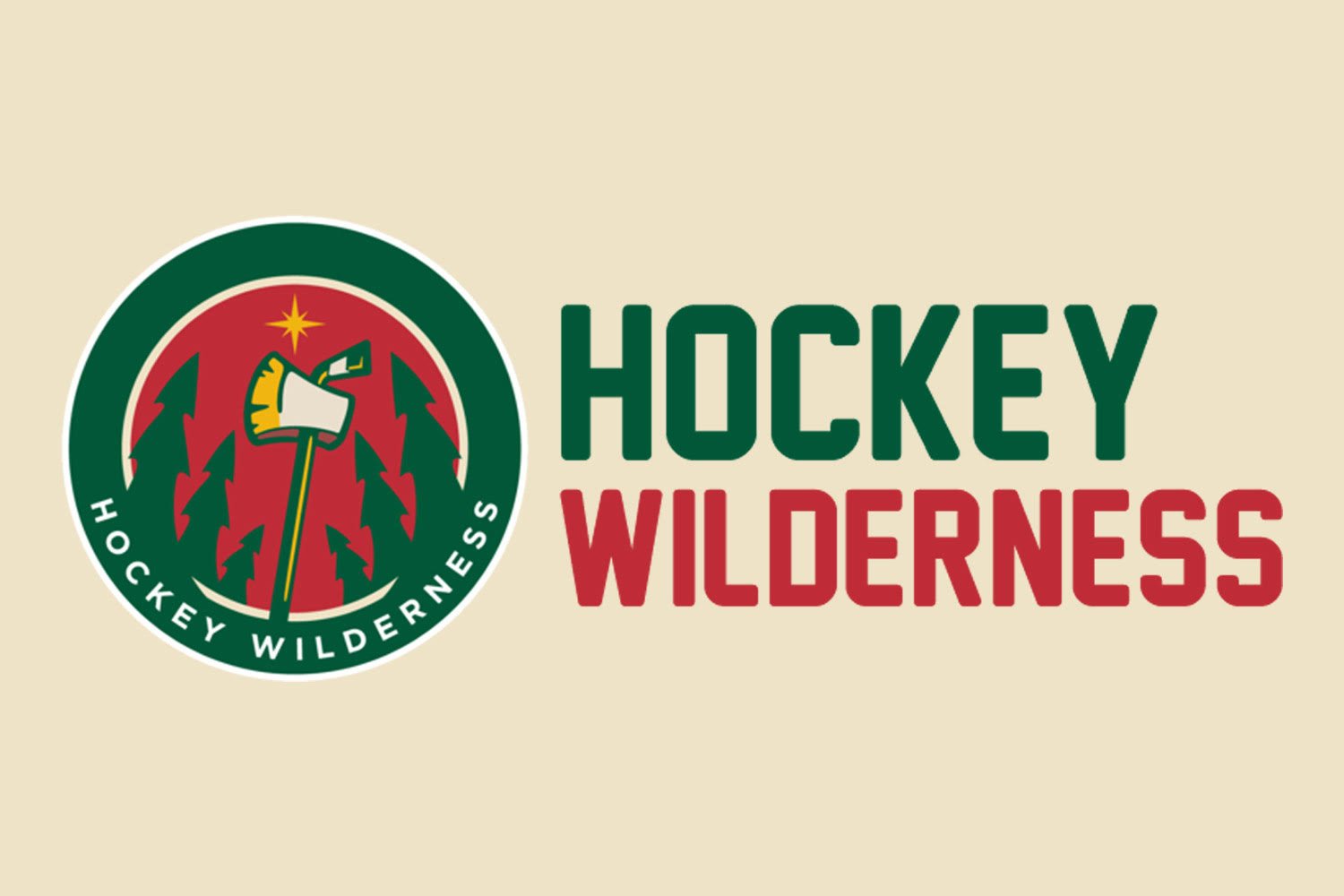 The time for change is now, at least around Hockey Wilderness. The Minnesota Wild had a fantastic season, readership has been growing all year, and it's time to pass the HW baton on to the next group of fabulous writers and editors.
In all reality, that was part of the problem. Everything revolving around hockey, and little to no time for anything else. I went from seeing my parents every few days to seeing them every few months, even though they live half an hour from me.
My life was a constant check in on twitter, with my phone never far from my hand for easy access to email/text messages/twitter notifications about the team.
As the season went on, things started to change. My dad's health started to decline, and I felt like I never had enough time to sleep properly, let alone spend any time with him. I was in constant go mode from the moment I woke up in the morning until the moment I passed out at night.
Man, I really wish I was joking about the passing out part but there were nights I fell asleep on the couch, either while writing/trying to catch up with what was going on with the site/seeing what the rest of the league was up to.
It became apparent that I needed to make some changes in my life. Can't quit the job that pays your bills, so that had to stay. Can't give up your family (at least if you love them), so that wasn't an option either.
The more stressed out I was, the clearer it became that the only thing I could give up was Hockey Wilderness. I knew that Joe and Tony would be able to take the reigns and keep up the great work that Bryan and Nathan started and that I continued.
So, after talking to my family and really thinking about what was important to me, I decided the best thing to do, and what was fair to everyone at the site, would be to step down and let someone else run the show at HW.
Now, on to the fun part of this.
First and foremost, thank you to the readers and those of you who take the time out to comment at least somewhat intelligently. You've helped make this site into what it is, and I appreciate you (except for that one guy).
I owe a big thank you to Bryan, who really went above and beyond in helping me get to the point where I could even think about running this site. Thank you for being my mentor, supporting me every step of the way, and making lots of jokes at my expense. And thanks to Nathan for letting Bryan take a chance on me.
Thanks to Mike Russo and Chad Graff, thanks for treating me like a colleague and not someone beneath you. You are both amazing people and beyond talented writers. I've learned more from you than anyone else over the last year and a half.
I can't express my gratitude to Andrew Ferraro and Heather Galindo enough. You two practically shaped my writing personality and have become two of my closest friends. I've never learned more, laughed harder, or freaked out more than I have with the two of you. Thank you for guiding me, advising me, and letting me be the odd duck in your group :)
Also deserving of a huge thank you is the Wild organization. I've dealt with a few teams over the last few years, but the folks running the press box and doing security at the Xcel are beyond fantastic and probably the people I'll miss the most.
To my better half Eric, thank you for putting up with this crazy lifestyle. Whether it was "going on vacations" that amounted to more time spent at an arena than actually on vacation, to dealing with my never-ending running around and being frazzled, to smuggling in whatever computer accessory I happened to leave at home that day, there aren't enough words to thank you for everything you've done for me.
Thanks to the plethora of fantastic writers and other media in the Wild's press corps, especially Amy Gist, Brian Halvorson, Dan Myers, Dave Schwartz, and Paul Fletcher. You guys have made me laugh more times than I can count, and I'll miss being in media scrums with you.
Also, thanks to great writers who blog about the Wild. You really are my people. Nate, Dan, Giles...you guys are fantastic, not only when it comes to writing, but when it comes to being people. Watching the draft at Tom Reid's with you will always be one of my favorite memories of this job.
Of course, thanks to Travis Hughes and Tyler Bleszinski. You both have been tremendous in making sure I had access to everything I needed, and getting back to my emails ASAP, even if they were at 11pm. Thank you so much for the support.
I've got a couple of quick thanks you that I'm going to kind of group together (man, you don't realize how many people deserve thank you's when you start this!)
Jen Neale (formerly of Anaheim Calling, and now a big wig at Puck Daddy), you have been one of the most amazing people I have meet during the last year and a half. Thank you for being there for me when I needed support, and most of all thank you for being one of my friends.
Patrick Williams (with NHL.com), thank you for being my "mentor". You're a great person, and a great writer. I'm so glad I got the opportunity to get to know you.
Joe Yerdon, thank you for all of your tips and advice over the last year. I wouldn't have survived the cut-throat world of hockey press corps if it wasn't for you.
James Neveau, thank you for taking a chance on me last year in the playoffs. You opened up doors for me that you probably never realized.
Greg, Jen, J.J., Laura, everyone at Artic Ice Hockey (seriously, I adore youguys), Sarah, John, Andrew, Cheryl, Cornelius, Becca, and everyone else at SBN who took the time to get to know me and become my friends. Don't worry, I'll be around to annoy the hell out of still :)
Thank you to the Minnesota United and their personal as well. If you like soccer at all, try and catch one of their games. Everything about this group is fantastic, and the games are probably the most high energy and fun games I've seen outside of Wild playoff games.
I also owe a huge thank you to the Wild team itself, including players/coaches/management/owners. Thanks for the laughs, the interviews, and thanks for being human.
There are a lot of people I've meet through this journey that I wouldn't have met otherwise. They don't have another place to fit in amongst this list, but thank you to all the wonderful friends I've meet along the way. Whether it was in person, or over twitter, I can't say enough about how awesome you are. So here's to people like Taylor, Garon, Leah, MightyMike, Graham, and everyone else who really deserves their own thank you.
Finally, thanks to my writers. If I weren't 100% confident that you guys would continue doing great things, I wouldn't be walking away. You'll all get thank you's off site, so I'm not going to make this longer than I need to. But still, thank you. You're like a second family to me.
Lastly, I will still be around HW. It won't be as often as you guys are use to, but I'll be there. Twitter will be a hard habit for me to break, so you can always find me there. I'll also still be a mainstay on the podcast.
My very important message to close this out is that this is isn't goodbye Wilderness. It's just see you later.