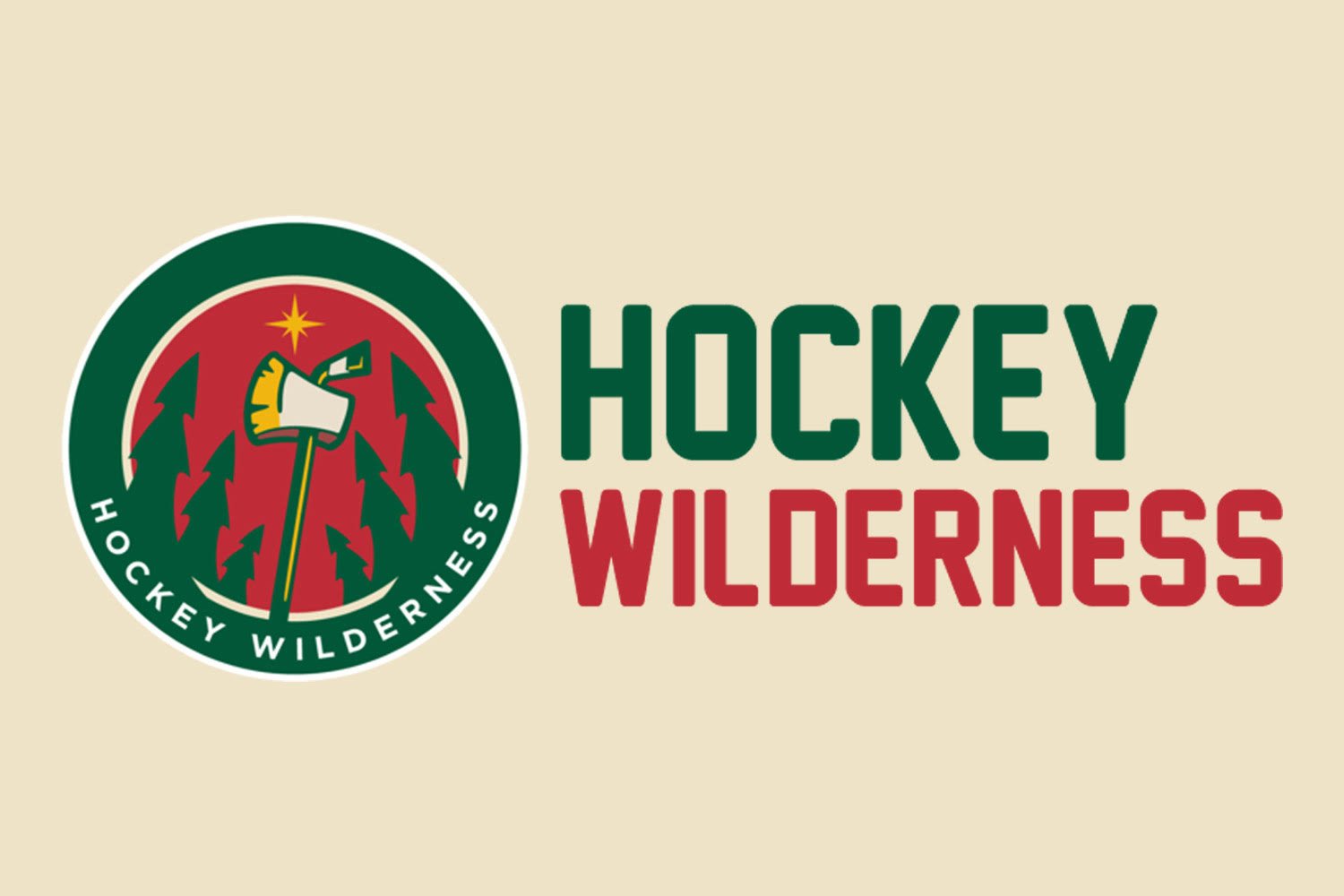 It seems like the Wild really screwed the proverbial pooch on the Kirill Kaprizov situation. It was announced last week that Kaprizov, Minnesota's blue chip prospect, signed a three-year contract extension to remain with CSKA Moscow of the KHL. Like a true Wild fan, I went into full-fledged denial mode, writing on Friday morning that I wouldn't fully believe the signing until I read direct quotes from Kaprizov confirming that he had extended his contract and was intending to remain in Russia for the foreseeable future.
Well, lo and behold, later that day, a report from Russian sports writer Pavel Lysenkov at sovsport.ru (one of my favorite Russian sports publications), popped up with direct quotes from Kaprizov about his extension. Super. What's worse is that the quotes, despite being poorly translated from our good friends at Google Translate, made it pretty clear that the Wild didn't handle this situation well, extenuating circumstances be damned. Super duper.  
I did my best to clean up the translated quotes…  
Lysenkov: "Did Minnesota show a lot of interest in you? [Like, for example] when Nikita Zaitsev left for the NHL, he spent the whole year being courted by Toronto. It was clear that the Leafs needed him as a defender."
Kaprizov: "There was not much interest in recent times. After the World Junior Championship, yes, [Minnesota] was interested in me. They told me through my agent that their club was waiting for me to join them one day, but nobody spoke to me personally."
[iNSERT FACEPALM GIF HERE]
Lysenkov: "Did you evaluate the makeup of Minnesota's roster? Breaking into their first two lines would be hard for anyone. Zach Parise – Eric Staal – Nino Niederreiter // Mikael Granlund – Mikko Koivu – Jason Zucker."
Kaprizov: "I didn't think much about it. And now that I have signed a contract with CSKA Moscow, there is no sense in such thoughts… Of course, the Wild have very good players, but even so [with the contract extension] there is nothing to discuss." 
Not great, Wild. Not great at all. It's been widely publicized throughout this process that Minnesota's Front Office has had a really hard time getting in touch with Kaprizov and his representatives. In fact, it was reported by Michael Russo after the WJC that Wild reps had gone to the tournament, but were not allowed to talk directly to their prospect. That's obviously a different story from how Kaprizov interpreted it, based on the Lysenkov interview, as he almost made it sound like nobody from the Wild even tried.
While there's no doubt that Kaprizov has been under immense pressure to stay in Russia through the Olympics and beyond, and clearly there have been influencers shielding their native son from the temptation of leaving the motherland at an early age, it's shocking to see that he is under the impression the Wild made no attempts to contact him. Blocked by his protectors or not, this is a huge miss by Minnesota, which recently seemed to have a young superstar destined for its NHL roster as early as 2018.
Remember that episode of Friends, where Emily tells Ross there's another guy and goes back to London, but then Ross goes to London and waits outside her apartment in the rain because he… like… totally loves her? I would have hoped to see the same level of creepiness from the Wild on this one. I'm imagining Chuck Fletcher, standing outside Kaprizov's apartment, shivering in the freezing cold of Moscow in the winter, throwing stones at Kaprizov's window or something [sighs and puts head down on table].
There was some silver lining in the interview, though as Kaprizov went on to talk about what might happen at the end of the contract. He indicated that he clearly hasn't ruled out a move to the NHL in the future, which is good news because Minnesota maintains his rights indefinitely.
Lysenkov: "Were you inspired by the example of Artemi Panarin, who left for Chicago at age 23 and immediately won the Calder Trophy as the best rookie in the NHL? If you go to North America [at the end of your contract], you will also be 23."
Kaprizov: Panarin is a great scorer, and he made a breakthrough. Everybody was happy for him, and he did it his own way. I can't say what will happen for me. I'm only 20 years old, and I don't know how I'll be as a hockey player in three seasons. Only time will tell.
So, there you have it. Silver Lining City.
It certainly would have been nice to have his KHL-record-setting scoring ability in forest green and wheat sooner rather than later, but instead, we now go back to playing the waiting game. Let's all just hope that Kaprizov doesn't enjoy his next three seasons to the point that he STILL doesn't want to leave when this new contract expires.