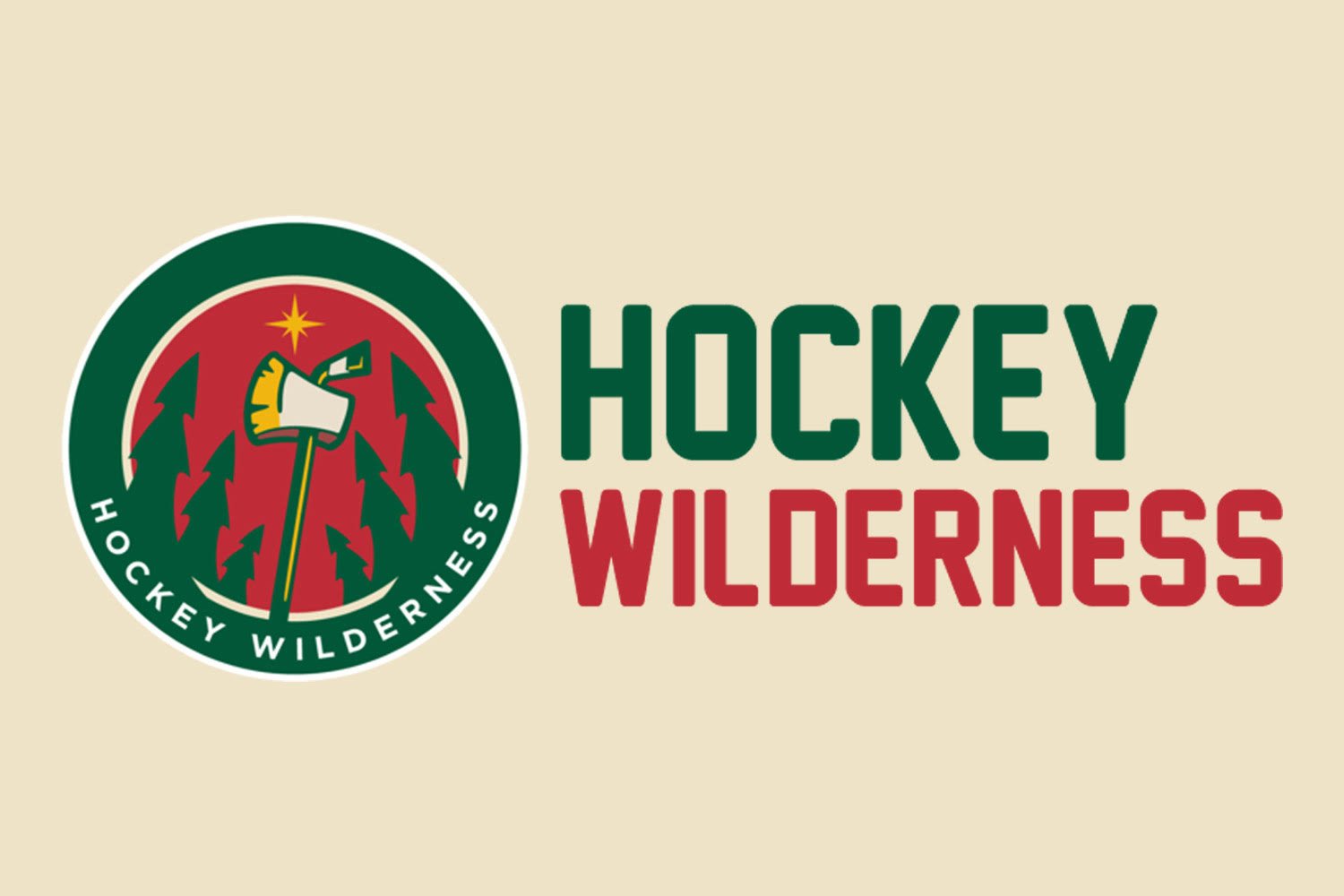 The 2019-20 season has been a rough one for NHL head coaches. Where last season saw seven coaches replaced during the entire span of the 2018-20 schedule, NHL teams have already fired seven coaches this season to date — and we're not even to the midway point of January.
Granted, not all of the firings are due to on-ice performance (especially in the cases of Jim Montgomery, Bill Peters, and to some extent, Mike Babcock), but recent pink slips offered to the San Jose Sharks' Peter DeBoer, the Nashville Predators' Peter Laviolette, and most recently (and surprisingly) the Vegas Golden Knights' Gerard Gallant have put all NHL coaches on notice with a firm message: win now, or else.
In the midst of an up-and-down season, with a new general manager and currently on a four-game losing streak, Minnesota Wild head coach Bruce Boudreau must be looking down to make sure his seat isn't actively on fire.
So, what's going to happen? Only GM Bill Guerin knows for sure, and so far, he hasn't been saying much. Five days ago, The Athletic's Michael Russo answered the question of Boudreau's status in part two of his mailbag, saying that in order for Guerin to retain Boudreau, the Wild have to make the "playoffs, at a minimum," and that "Guerin's goal is to build this team into a contender, so barely squeaking into the playoffs or being a .500 team may not cut it."
What will factor into the decision, and what can we glean from the other recent coaching changes? Let's break down the reasons behind keeping or firing Boudreau through the end of the season.
Why the Wild will keep Bruce Boudreau
1) Guerin and Boudreau seem to have a rapport
It's been reported extensively that Guerin has a great deal of respect for Boudreau, including in an October interview with Pierre LeBrun:
Granted, many a GM has given their "full support" to their coaches, only to pull the rug out from under them soon after — the kiss of death, so to speak. But recently, Guerin has refrained from calling out the team or its bench boss.
2) The team is still handcuffed by the legacy of former GM Paul Fenton
Judging Boudreau's team on the roster assembled (or disassembled) by Paul Fenton's moves last year is a tough ask. Victor Rask came to Minnesota at about this time last year, while Kevin Fiala and Ryan Donato were both acquired in late February. Guerin has yet to put his stamp on the roster, so he hasn't seen firsthand what Boudreau can do with Guerin's idea of how the roster should look. That might not matter, but the fact that the Wild made the playoffs every year with Boudreau and former GM Chuck Fletcher might mean that Bruce has a little longer leash.
3) Boudreau's contract is up at the end of this season
Guerin isn't tied to Boudreau past 2019-20, so he could decide to simply let the season play out and start fresh in 2020-21. If he wants to promote an NHL assistant coach or hire someone from the minor leagues or NCAA ranks, doing that during the season is just about impossible. So unless Guerin wants to go the interim route (with Iowa Wild coach Tim Army playing the role of John Torchetti, for example), perhaps Guerin lets Boudreau play out the season, and then makes his decision and his hiring move in the off-season.
Why the Wild will fire Bruce Boudreau
1) Guerin doesn't want to miss out on the coaching musical chairs
If Guerin does want to go the established coaching route, there are some pretty big names on the market. But if recent moves have shown us anything, he might have to move fast, or miss out on the chance. Of the four coaches fired for purely on-ice performance reasons, two of them, Peter DeBoer and John Hynes, have already been hired by new teams. The Nashville Predators snapped up Hynes after releasing Laviolette, and the Vegas Golden Knights brought in DeBoer after firing Gallant. If Guerin has his eye on one of the remaining names, his hand may be forced to move before another team, like Montreal with Claude Juilen, decides to grab Laviolette or Gallant.
2) Guerin thinks the season can be salvaged
We don't have far to look back to find a season saved by a coaching change. Yeo was fired as the head coach of the St. Louis Blues after a 7-9-3 start to the 2018-19 season. Interim head coach Craig Berube helped the Blues go 38-19-6 the rest of the way en route to a Stanley Cup. The Wild are clearly not the St. Louis Blues, but perhaps Guerin sees value in getting another set of eyes on young players like Fiala, Donato and Jordan Greenway. At best, a new coach could turn around the season and result in a playoff run. At worst, the Wild still struggle, but at least the players have half a season to learn and get used to a new system, ready to hit the ground running in 2020-21.
3) Unforced errors
Boudreau's lineup gaffe isn't the first time a coach has lost a player due to a clerical error (it happened to the Ducks against the Oilers in March of 2019, for example), but it might be indicative of the fact that the head coach is under a lot of stress to get things turned around, and quickly. Pair that with the fact that the fact that the Wild had a three game stretch recently where they were assessed minors for too many men on the ice, and Guerin could see this as a pattern of lack of discipline or attention to detail.
What do the other NHL firings tell us?
1) "What have you done for me lately?"
The San Jose Sharks made the Western Conference Final last season. The Nashville Predators won the Central Division the past two years, and have made the playoffs every season under former head coach Peter Laviolette. The Vegas Golden Knights are only in their third year of existence, are only two years removed from a Stanley Cup Final and have made the playoffs both of their prior two seasons. All three teams fired their coaches this season.
This season especially, it's not what you've done in the past, it's what you're doing now.
2) Losing streaks are a death knell
Gallant was fired after losing four straight. Laviolette had lost four of five before being let go. Mike Babcock was in the midst of a six-game losing streak. Boudreau's Wild have lost their last four straight and six of their last seven, with tough games against the Tampa Bay Lightning and Dallas Stars on the horizon. Fan fervor will reach a fever pitch during their upcoming seven-game home stand if Boudreau can't turn things around.
3) .500 is not enough
The Knights were 24-19-6 when Gallant was let go. The Predators were 19-15-7. Heck, even Mike Yeo was 23-22-10 when the Wild gave him his walking papers back in 2016. The Wild are fittingly 20-20-6 in 2020. In the NHL "loser point" system, winning as much as you lose isn't enough, especially if you're sitting at the bottom of your division standings.
What do you think, Wilderness? Will Guerin let Boudreau right the ship? Will Boudreau last the season? Will Boudreau even last the upcoming home stand?