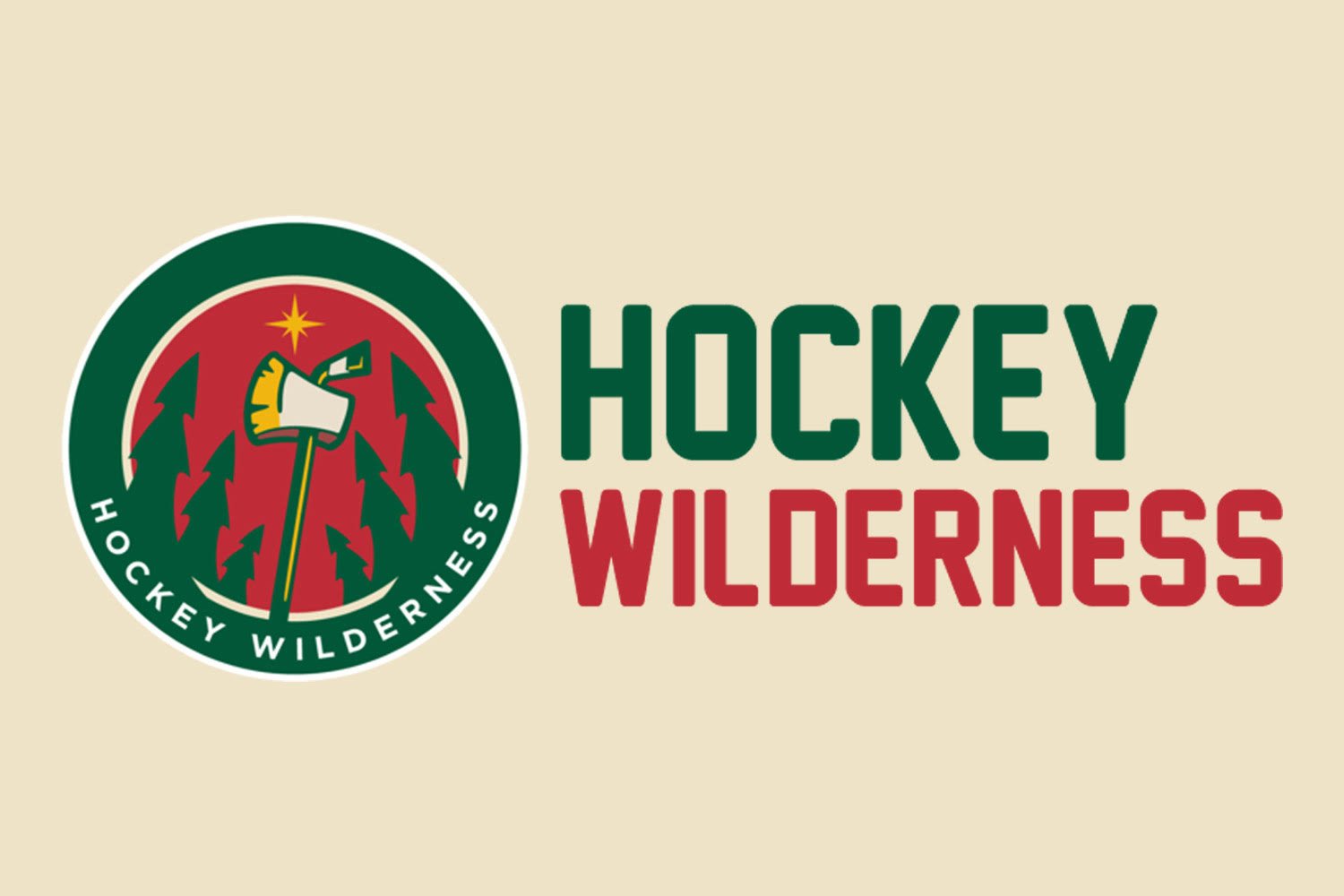 DES MOINES, Iowa - We're back in the monks for Iowa's third game in four nights after back-to-back battles and wins with Central Division opponents to regain that second spot in the standings. It'll be a slight break from Central foes as the Wild take on the Rampage (Colorado/St. Louis) in their fifth of six meetings this season; their final on the banks of the Des Moines river.
So what is at stake tonight? In Derek Lalonde's second season at the helm, the Wild have enjoyed a lot of successes with very few setbacks. Save the first period from Friday night, the offense has been clicking for the development squad. With 27 games to play, Iowa is 25 goals away from eclipsing their franchise best, 182 goals for, from last season. With a team averaging 3.20 goals per night, that seems like it'll be an easy bar to jump.
With a win tonight, the group will eclipse 60 points in the standings, something they've only done twice in their previous four seasons. Last year was a watershed season with Iowa jostling for a playoff spot, and it took the Wild until Feb. 26th and an overtime loss in Chicago to reach that mark.
One could look at the Pacific Division and see a similarly tight race for the postseason as the one going on in the Central. Despite 49 games under their belt and 54 points, the Rampage are currently 6th in the eight team division and haven't had a regulation win since Feb. 2nd. As a split-squad, it'd be easy to argue chemistry, but both Colorado and St. Louis are sort of at a loss in terms of player development at the moment.
In their last five outings, a name that has stood out is 23 year old Felix Girard, who has tallied four points (three goals, one assist). As a prospect, however, he's already in his fifth professional season with no NHL minutes to his credit and with his second franchise.
Top Performers
San Antonio - Points
Three of the team's top five performers are in the Colorado system, but non of them are under 25 years old. Agozzino is 27, Belzile is 26, and Grimaldi is 25. Even though they are the top performers, it's not as if the Rampage are putting up a lot of offense to begin with. It's an anomaly that they have put together 24 wins but are a -9 in goal differential.
Blais only has 27 points for a team that has played 49 games, but he also spent 10 games up in St. Louis getting some time. In the A, he has 26 games to his credit and just one of twelve players in the AHL averaging a point-per-game (min. 25 games played).
Schmaltz, another guy in the Blues system, has been a contributor that the Rampage need badly with his seven points (two goals, four assists) in his last ten games - two of those games were multi-point performances.
A player worth keeping an eye on who isn't exactly blowing the barn doors off is the Blues' 2017 first round pick, Klim Kostin, who had eight points (five goals, three assists) in five games for Russia at the most recent World Junior Championships. In 41 games in the A, he's been just alright - 16 points (five goals, eleven assists) with some power play time.
Iowa - Points
#FreeSammy
As previously mentioned, Iowa had only three players crack 40 pts in their previous four seasons. With the top five scoring list looking steady, it's very likely that we'll see at least five players do that this season with Anas and O'Reilly already getting through that threshold.
Even more impressive is that Anas and Rau started the season off with injuries, and the Eden Prairie native does have a cup-o-coffee with the big club this season and has come back down with a ton of confidence.
With the barrage of offense that has been coming out of Iowa this season, it should be no surprise that 11 players on the roster have at least 20 points to their credit. Last season, the Wild had 12 players meet that mark after a full season of puck; Ryan Murphy, Gerald Mayhew, and Luke Kunin will most likely join the list by the end of the month.
Rampage - Goalies
Despite Husso starting 22 games for the Chicago Wolves last season, the Helsinki native is listed among the AHL's rookie netminders and has the best save percentage out of any of them by .014 points - Kasimir Kaskisuo bests him in overall GAA, though not by much. Still, head coach Éric Veilleux has decided to split reps, with Husso getting three starts in their last five games and Martin getting the other two.
In the month of February, Husso has a .886 SV% (97 shots against) and a 3.60 GAA. Martin has posted an .869 SV% in his two starts with a 4.01 GAA. He was also pulled in his final start in the month of January, a 5-1 blowout against the San Jose Barracuda.
Iowa - Goalies
Svedberg has been nothing short of brilliant in his last few starts for the Wild, and will be getting the start in net tonight. Since returning from a lower-body injury sustained on Dec. 15th, Iowa has gone 7-2-0 with the Swede in net while he's posted a .938 SV% and a GAA of 2.02 and one shut out.
With that said, it's clear that Stevie is the organization's No. 4 netminder with Sveds' impressive numbers and his last couple of outings. Still, this is a development league, and although Iowa is in the middle of a playoff race, expect to see Michalek getting his fair share of starts. What it has come down to is issues that occurred last season: giving up soft goals early on in games. He'll have to wait to get that 10th victory.
Game Plan
Roll with it.
Iowa will be without Zack Mitchell again tonight who is working through a groin issue, though Lalonde was quick to point out that he is a few credits shy of his medical degree. At any rate, Colton Beck has down well moving around the line-up and Ryan White has been plugged in wherever Lalonde has needed him the last few nights.
Pavel Jenyš has done well with his opportunity on the bottom of the line-up, but he skates hard and provides the size of a formidable puck carrier. Gone is Nick Seeler, and I would expect that he shows a lot of folks just how good he is as a defender. He may not put up points, but even Bruce Boudreau said today that Seeler might just be exactly the kind of player that Minnesota needs right now.
With a spot open on the left side, we're going to get our first look at Viktor Lööv, a former seventh round pick that GM Chuck Fletcher saw as being worth Mario Lucia and Christoph Bertschy. He had 17 points before the trade was Binghamton's 6th leading scorer on a team that had the third least productive offense in the entire AHL.
It's a 7:00 CST puck drop from Wells Fargo Arena. Yes, expect a post-game write up this time (sorry about Rockford).