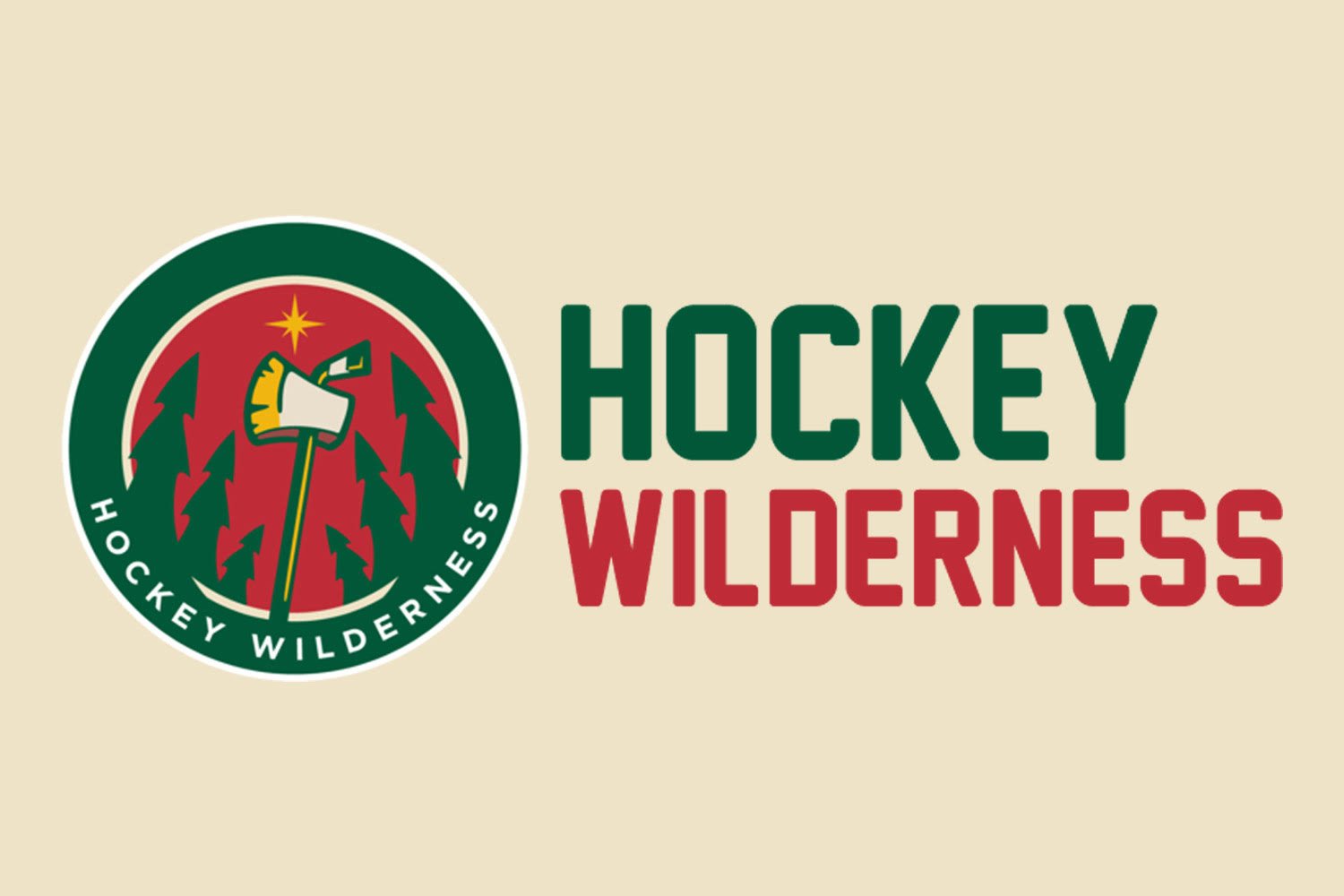 Just hours before the first puck is dropped for the 2020-21 NHL season, the Minnesota Wild signed forward Marcus Foligno to a three-year extension, keeping him with the club through the 2023-24 season. At a cap hit of $3.1-million, it's not a significant contract to really debate about in a vacuum — there really can't be an argument made that Foligno, one of the best defensive forwards in the league the last few seasons, isn't deserving of this amount of term and this amount of money.
From all accounts, Foligno is an amazing player to talk to, with a heartwarming personal life and has been a key presence in a transitioning locker room. From the outside looking in, there's no real reason to complain about his attitude towards the team and the game in general. Again, everything in a vacuum looks perfect and wonderful — happiness and rainbows pouring out of my eyes looking at the press release.
Unfortunately, with a hard salary cap, and especially a stagnant one at that, we have to take a step back and look at how much of the team's pie the player is taking. It feels gross and grimy viewing an elite athlete's salary as a puzzle piece, trying to cram as much as possible under this ceiling, looking at every cap dollar as precious as it is, but that's the world of being an NHL fan. We have to balance being happy for the individual player, while also taking in how this will impact future contracts under the cap.
As it stands with Foligno's extension, the Wild will have about $23.7-million in cap space this summer. But unfortunately, that number is with just six current NHL forwards signed and (sorry) one of them is Victor Rask. A number of RFAs will need contracts this year and some are arguably the best players on the roster right now.
Kirill Kaprizov is still an unknown, but because of his age and the timing of his signing, he was only eligible for a two-year Entry-Level Contract and, of course, his first year was burned away in Russia. He will need a new deal with just one year of NHL experience under him, which could be an interesting situation. Similarly, New York Rangers forward Artemi Panarin went through the same thing and that led to a two-year extension at $6-million AAV — which then of course got traded to the Columbus Blue Jackets.
Hopefully the Wild rookie won't bounce around teams in the future, so if they want to go long-term, a hefty cap hit will be in store. Same goes for breakout star Kevin Fiala and his RFA status this summer. If he has a similar season, then he will be in store for a significant pay raise.
That's just two top-six wingers that will eat up a massive chunk of that available cap space. Not to mention other players like Joel Eriksson Ek, Ryan Hartman, Brad Hunt, and Greg Pateryn coming into their own various free agency statuses. It's going to be a summer of negotiations for GM Bill Guerin, but at least one pending free agent has been locked up.
The one benefit of a re-tooling team is some prospects on those cheap entry-level deals coming into the team to contribute for less than what they're worth. Marco Rossi and Matt Boldy seem to be the two most likely forwards to contribute to the team's top-six next season while basically being paid the NHL equivalent of the dinner table scraps for what they can possibly produce.
I'm not the one to really delve into contract predictions, so I don't have a number just laid out for everyone to sink their teeth into and worry about some future trade, but there will be obviously some massive deals handed out and Foligno's current extension will be fuel to the already-burning fire of some poor signings.
Mats Zuccarello and Victor Rask's contracts will certainly get the brunt of the blame when it comes time for the Wild's cap trouble—and Parise's to a lesser extent. Which is generally why so many cries for a trade of Matt Dumba are getting louder as the financial troubles become more and more highlighted.
Dumba is an amazing player both on and off the ice but with two more years after this season at a cap hit of $6-million, his contract looks less beneficial for a second-pairing blueliner. Whether that trade ever really happens—since it has been rumored for multiple years now—is still uncertain, but it wouldn't hurt too bad for his impact on the ice and that additional cap room can give extra years of control to top forwards like Kaprizov or even a future Rossi extension.
It's a complicated game to play. Balancing the personal contributions to a player like Foligno and how even at his future cap hit of $3.1-million, he is underpaid for what he contributes defensively. It's just at the age of 29 and with some future unknowns coming incredibly quickly, the signing can raise some eyebrows and cause us to shuffle around our imaginary pieces even more.
Hey, who knows? The Tampa Bay Lightning, Toronto Maple Leafs and New York Islanders—just to name a few—were somehow able to wiggle their way to being barely under the cap ceiling to start the season. What can sometimes seem like an impossible situation, leads to creative thinking and some new possibilities. The Wild will be fine and worst case scenario, we'll lose a beloved defenseman but gain some security.