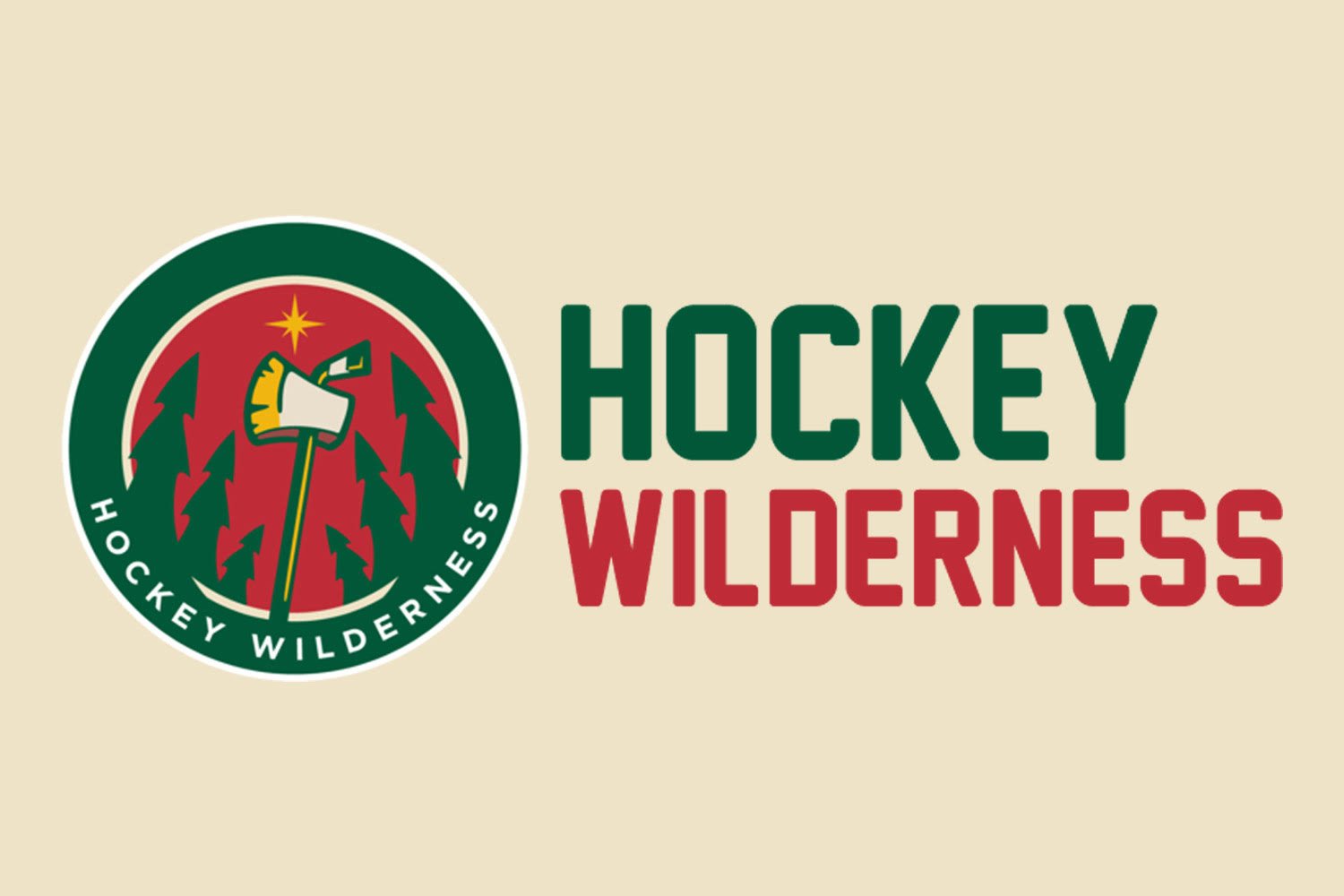 The 2017-18 season was an odd one, to say the least. The Minnesota Wild found the injury bug early and often and never seemed to look like a true contender. While the team enjoyed some successes, it never felt quite right, struggling to find its identity and direction.
Just like the team, Hockey Wilderness had its ups and downs. While there were no swoons, we got stuck waiting for this team to do something. Make a trade to shake things up, watch Devan Dubnyk go on a hot streak, or, you know, anything interesting. Nothing like that materialized, and Wild fans were treated to another early playoff exit.
Even worse, after we saw the best regular season Wild team get stymied by Jake Allen the playoffs, it felt at times like the regular season didn't matter anymore. The Wild were only going to be judged by their performance in the postseason. Everything else seemed secondary.
So in the doldrums of a ho-hum regular season, we let our foot off the gas a bit and didn't provide you with our very best coverage of Wild hockey. It's disappointing for us that we may have let you, our loyal readers, down when you've come to count on us and our community.
Overall, Hockey Wilderness had a very successful year, and we absolutely appreciate the time you take to navigate to our corner of the internet, read our work, and listen to our podcasts. We don't take that for granted.
We know we can do better, and we got some help to make sure Hockey Wilderness delivers for you. We have assembled the largest staff this site has seen in at least four years. By bringing in some new blood, we hope to fill your favorite website with more analysis, more news, more fun, and anything Minnesota Wild hockey-related this coming season.
We brought back some old vets in mntrumpterguy and Adam Stafki to the staff. Cat will continue to bring some great Gopher Womens' Hockey coverage this season. The Noogie, the site's longest tenured contributor is locked and loaded for his seventh season with Hockey Wilderness.
For me, this will be season six for me- five of them spent guiding the ship. We hope to continue to be your go-to source for Minnesota Wild coverage on the web.
And now, to introduce the new contributors to Hockey Wilderness, we'll let them tell you their story.
Up first is Ryan:
Ryman17
Hockey has been in my life since I was 4. I started at that age, and continued until I was 18 and my "hockey career" was over after losing in the State Semi-Finals. I owe getting into hockey to my cousin Tom and my Dad. Watching Tom play, I knew immediately that I wanted to get involved as well. Little did I know I would fall in love with it just as much as he did. As for my Dad, he was an off ice official for the old Muskegon Fury. Going to games with him on a nightly basis and being around the organization helped increase my love for hockey so much more.
Once I completed high school, and my days of playing hockey were over, I knew that I could stay involved for a different reason. That being broadcasting. I've always had a love for sports, and doing play-by-play for a team. As for writing about the players, team, and organization as a whole has me very excited to be a part of the Hockey Wilderness community. 
As for teams I root for, obviously being a Michigan kid, I'm a diehard Red Wings fan. Twenty-five years of playoff hockey has kept my childhood very exciting. However, the rebuild is on for the Wings, and it's going to be awhile until they are back in the playoffs.
It's one day closer to hockey being back. One day closer to heartaches and cheers. Can't wait for you all to read my articles this season!
raisedonthepond
My love for hockey can be contributed to my two older brothers. Before I could even walk, there was a hockey stick in my hand. Good chance I used that as a way to help stay propped up. Hockey was everything for our family. Between 3 boys playing the sport and traveling all over the state and staying in hotels, we bonded over hockey. It was life and still is. I can't thank my mom and dad enough for the sacrifices they made for us to play a sport we loved. Let me say it again.
Mom, Dad, thank you!  
Unfortunately, during my prime youth years of following the sport, growing up in Detroit Lakes, Minnesota (no I don't know Adam Thielen) we were left without an NHL team. I was old enough to see the North Stars Stanley Cup run but, too young to appreciate it and understand the following changes that left a void in this state. I naturally gravitated to Gopher hockey. I dreamed of wearing the maroon and gold sweater with the M. It started with the Brian Bonin era and highlighted by the back-to-back National Championships. It's the closest thing I've come to witnessing an actual title in this blood thirsty state. I, of course, did choose an NHL team to follow and it was the Vancouver Canucks. Don't hate! We didn't have a team. It was a free for all. It was an easy choice for me. It all boiled down to my favorite player of all time, Pavel Bure. The Russian Rocket was the most electrifying player to put on a pair of Microns. He's the guy I wanted to be when skating on the frozen lakes of northern Minnesota.
I am now a diehard Wild fan and would give anything to see them raise a Cup. I tell myself that it will happen some day, but I also prepare myself that it won't. It's a cross we Minnesota fans have to bear. Last thing, Mikko Koivu is my guy. I am aware of his shortcomings and all the stuff people hate about him. Doesn't change it for me. I will wear my #9 jersey until the bitter end. Figured I'd stir the pot even on a quick bio…
Happy Rivard
I moved to the great state of Minnesota from Arizona at the age of 9 and finally got the chance to start playing organized hockey. In Arizona, I was a huge fan and went to two or three Phoenix Coyotes games every year, watching the likes of Keith Tkachuk, Shane Doan, and Jeremy Roenick rip it up in the desert, but I never played organized hockey in the desert.
After the move, I grew up and played hockey in Brainerd, Minnesota. For those unfamiliar with the city and where it is, place your finger in the middle of the state of Minnesota and most likely your finger is touching the city. From almost day one after moving to Minnesota, I have been a Minnesota Wild fan and have only become a bigger fan with each year coming and going.
As for my glory days of playing, I played youth hockey in Brainerd from the squirt level all the way through the bantam level, and played on the varsity team sophomore through senior year. I loved every game I put on the Brainerd sweater and was lucky enough for two of my high school seasons to be the captain. Not to sound cliché and all but what the hell; hockey was my first love, and nothing can ever change that.
BehrInTheWild
Hello Hockey Wilderness! My name is Eric Behr, and I am thrilled to be one of the new members of the Hockey Wilderness team. When I'm not writing about hockey, I'm a student at the University of St. Thomas School of Law and a proud member of the law school's hockey team. Parts of my childhood were spent in the Twin Cities and the rest in Pittsburgh, Pennsylvania, so I follow both the Wild and the Penguins pretty closely. The first professional hockey game I ever attended was Penguins vs. Wild at the old Mellon Arena the night before my 11th birthday. I can proudly say that my fifth grade self was one of the few people in the Igloo wearing Wild apparel. Minnesota won that game 5-0, and I've been cheering for them ever since. I've attended one other Wild/Pens game which was, coincidentally, Niklas Backstrom's last appearance in a regular season game for the Wild. They lost 7-2 and traded for Devan Dubnyk two days later. My hockey playing career has been fairly unremarkable, playing a little in high school and now at law school. I'm excited to be here at Hockey Wilderness and interacting with all of you in the future.
MNBearCat
I didn't get into hockey until I was a little older. I was 3 years old when the North Stars left for Dallas, and I grew up in a part of Southern Minnesota where football is king and hockey is an afterthought. I've never played organized hockey, only some informal pickup games in which I was far from the best player on the ice. Though I was a Wild fan and occasionally watched games, it wasn't until July 4, 2012 that my attention really turned to hockey. When the Wild signed Zach Parise and Ryan Suter, I promised that I would diligently follow the Wild that season thinking that we were about to become the New York Yankees of hockey. I was, of course, greeted by a lockout shortened season in which the Wild were eliminated by the Blackhawks in the first round of the playoffs, which is actually a fitting welcome to being a Wild fan. Nevertheless, I was hooked. I'm a Wild fan first and foremost, though I also follow the Buffalo Sabres and the Minnesota Golden Gophers.
One of my favorite hockey memories is, cliche as it is, Nino's OT winner against the Colorado Avalanche. I was at the Bulldog Lowertown in Saint Paul with a group of friends, and it was probably the best experience I've ever had watching sports. My first favorite Wild player was and is Mikko Koivu, the human embodiment of the Minnesota Wild, but I will always carry a torch for Erik Haula and I still wear his jersey to games.
Aside from watching the games, I am a voracious hockey podcast listener, listening to the Hockey Wilderness Podcast, Biscuits: A Hockey Podcast, 31 Thoughts the Podcast, The Hockey PDOCast, the Full 60, Hockey Central at Noon, Beyond the Blade, ESPN on Ice, Giles and the Goalie Podcast, Puck Soup, Tape to Tape, The Hockey News Podcast, and The Next Ones (RIP Marek vs. Wyshynski).
After years as a lurker, I began commenting and fanposting more this past season, and am honored to join the group of writers here at Hockey Wilderness. I hope you like what I write, and I look forward to reading and learning from your comments.
wild.nation_
Hey everyone, my name is Zeke Boyat and you can find me here on Hockey Wilderness as wild.nation_ . I thought I'd introduce myself in a bit of detail so you all can get to know me better, so here it goes. I've played hockey ever since I was around 4 years old on the ponds and ice rinks in Maple Grove and Osseo, Minnesota. I still play even as a Junior in High School, and have always loved it and don't plan to stop anytime soon. I really started to get into hockey when I went to my first Wild game on January 16th, 2011. Minnesota won in a 4-0 victory against the Vancouver Canucks. I was hooked. Everything from the sounds of the game to the atmosphere in the Xcel Center really got me into it, and I have been to 15 games since then.
Another big part of my passion for hockey has been the Minnesota State High School Hockey Tournament. I've gone for 1-2 full days each of the last 7 years, and it is really an experience that every hockey fan should make it out to at least once. It's one of the last places you can see hockey in its purest form on such a big stage. Lastly, with each season I have gained tons of knowledge and info/smarts about many different aspects of the Wild and hockey in general, which led to me this great opportunity to write about what I'm passionate about and to interact with a great group of people with that same passion, has been a really great experience. I hope to interact with a lot of you as the season gets closer and our coverage at Hockey Wilderness ramps up. Thanks for reading and oh, I almost forgot, Go Bulldogs:) (almost forgot that one).
Dale Marinenko
I got into hockey late. First watching the North Stars and Mike Modano work his magic in 1992-92. I was an instant fan who became instantly disappointed to see them move after that season. Luckily, I moved to Bloomington, MN where I watched what may have been the most dominant high school hockey team in Minnesota State High School history tear it up. You can't go to a school where a team goes 28-0 in the regular season and steamrolls in the championship games with a combined 14-3 point advantage and not get excited. Players like Mark Parrish, Mike Crowley, Ben Clymer, and Toby Peterson would go on to play in the NHL. After graduation my hockey love may have died, but the Wild came along and rescued me. I've been a dedicated fan since their inception and anxiously await a well-deserved Stanley Cup championship for the state of hockey.
Micah Turman
Hello y'all! My name is Micah Turman and I am from Aurora, Colorado but now reside in Albuquerque, New Mexico as I am a Junior currently attending the University of New Mexico to obtain my bachelor's degree in communications/journalism. I currently write for Defending Big D, the Dallas Stars SB Nation site, and have been with them for the past year or so now. I was also brought onto The Runner Sports staff more recently to cover the Stars as well, although with my coverage of the Stars I have also been taking a close look at the Central Division as a whole through the years as well. As you could guess and as much flak as y'all might give me... yes I am a Dallas Stars fan at heart. This being the case because of the ties my family has to Texas as the majority of my family is from the Dallas/Fort Worth area, and so at an early age it was either Dallas sports teams or Denver sports teams, and you can guess which one I picked😉. Anyways, I grew up watching/playing football and basketball but got intrigued by hockey because of my uncle's interest in the Stars and the fast-paced action it provided. It was just a sport that caught my attention and got me curious into how skilled someone had to have been to do something of that nature. Hockey players are the greatest athletes in the world and no one could change my mind. Hockey was just definitely something that I thought was completely different than any other sport. Being from Colorado, I would casually attend Colorado Avalanche games in Denver and just loved the feel of being inside the stadium and at the rink watching from above. I always told my Dad that someday I would be up there in those press boxes covering a team, some way. And then my father and I would then catch the light rail home and at an early age I would go on and on talking sports and hockey with other older ladies and gentleman just dissecting the game, and I loved it. So getting into writing with the Dallas Stars, the first team that caught my interest in hockey, I feel I have taken a big step forward into getting into the career I want after college. And now helping to write and contribute for this site is a big honor and it helps branch me out as well as giving y'all a more outside, non-biased opinion. I looked forward to helping writing and contributing to this site for this upcoming season!