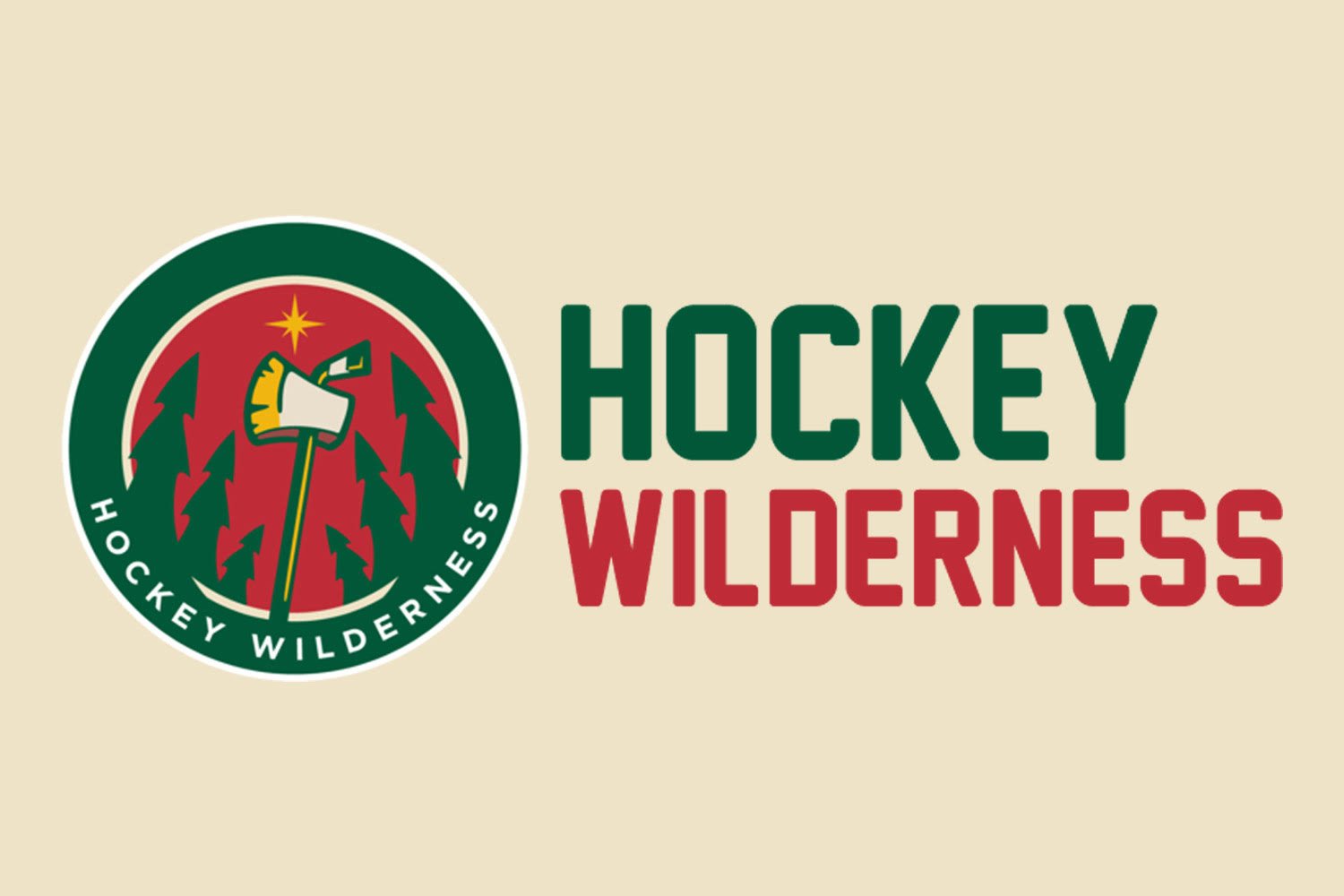 MINNESOTA WILD AT WINNIPEG JETS
7:00PM Central, MTS Centre, Winnipeg, Manitoba
TV: Fox Sports-North
Streaming: Fox Sports Go app
Radio: KFAN 100.3 and affiliates
We knew the Wild's depth would have to be tested at some point as it heads into the stretch run, but we probably didn't expect it to get tested quite this quickly.  Hearing that Zach Parise and Jason Pominville had been diagnosed with mumps was shocking, but weirdly not surprising.  It was shocking because despite knowing that Vancouver had mumps floating around its dressing room, it was also unfathomable to imagine it hitting the Wild for the second time in three years.  At the same time, it was unsurprising because with the Wild largely avoiding any serious injury or illness trouble throughout the season, it was overdue to really get knocked down a peg and face some adversity.  I had jokingly written a line in yesterday's Game Preview about how the Wild is built to withstand its impending bout with mumps, but opted to delete it in fear that I could jinx the team.  Since I deleted it before posting, I have a clear conscience, but clearly the hockey gods saw what I had momentarily written.  My bad, guys.
I don't know that there's any silver lining in this, because with Parise, Pominville, and Coach Scott Stevens all catching mumps, it's clear that it is has infiltrated the Wild's room, at least to some degree.  BUT, if we can take a positive out of this, it may be that Minnesota and the rest of the league has dealt with this very illness before.  Last time it happened, I believe (and I could be wrong on whether or not he was the guy) Christian Folin was Patient Zero.  I seem to recall reading interviews with Folin, who was at the arena and talking about how weird it was to have his jaw and chin all swollen, yet nobody could figure out what was wrong with him.  If anything, 2014 showed NHL teams what the symptoms of this illness actually are and how incredibly contagious it can be.  Hopefully the impact will be that teams now act in an appropriate manner to keep its sick players away from the arena.
The resolve of a team facing adversity is what really makes it a championship contender, and Minnesota may just have its moxie put to the test in the coming weeks.  The team showed some incredible tenacity in last night's overtime win against the Los Angeles Kings, though, as it played its first game after the bye and first of the 2017 mumps spell.  Minnesota overcame four separate one-goal deficits and finally won on a ridiculous goal by Mikael Granlund, who sliced through LA's three OT skaters like a hot knife through butter and undressed Jonathan Quick, before tossing the star goaltender's jock strap up to the rafters, where it has been retired beside the "Wild Fans #1" banner.  That jock has been through a lot, so Granlund finally sending it up to live in infamy is a pretty big moment.  **CORRECTION: I'm told that Jonathan Quick actually maintained his jock strap, but his goal stick was definitely broken over the boards as he headed off to pout.**
Ok, about Ryan White… He has awful facial hair.  Seriously, what is that stuff growing down the sides of his mouth?  He looks like Harry Dunne when Lloyd and Harry get to Aspen on the scooter and their snot has frozen to their faces.  On the plus side, he does have great flow, as previously advertised, and there's a gap notched out of his mouthpiece, so even when he has his mouthguard in, you can still see that he's missing a tooth.  That's pretty B-A.  White's game was good last night too, as he scored a goal and an assist in his debut with Minnesota.  You could see on his face that he's thrilled to be playing for a contender and having a chance to help a good team get better.
As for Hanzal, whose facial hair is slightly better than White's, his debut was ok, but there's definitely room for improvement there.  It's understandable that he wouldn't have an outstanding game, because things weren't exactly routine for either of these two players leading up to the duo's first appearance in Iron Range Red.  Michael Russo's tweet below pretty much sums up the past 48 hours for the Wild's two newest players.
WINNIPEG JETS 
After the Wild overcame the dreaded "return from the bye" game last night with a dramatic comeback victory in overtime, it faces a team in Winnipeg that gets to experience that same problematic challenge this evening.  The Jets have been off since February 21st, when they lost in overtime to the Maple Leafs.  They're still sort of hanging around the playoff picture, five points behind St. Louis for the last Wild Card spot in the West, but you can bet that the picture is getting bleaker and more desperate by the day.
When the Wild played in Winnipeg three weeks ago, Bruce Boudreau lauded the Jets' forward lineup by saying that they have perhaps the best top-six in the league.  With the squad's top two lines featuring Patrik Laine (who, as a rookie, now has 30 goals and 24 assists), Mark Scheifele, Blake Wheeler, Bryan Little, and Nikolaj Ehlers, Boudreau's assessment of its potency is pretty accurate.  Winnipeg gave Minnesota everything it wanted that night, but Devan Dubnyk stood on his head to steal the two points for his team. 
The problems for this club certainly remain, though, because while Winnipeg ranks eighth in the league in goals for, it ranks TWENTY-eighth in goals against.  I don't care how good you are offensively.  If you can't stop the opposition from scoring at will, you ain't got dinky-doo (subtle Mystery, Alaska reference). 
The struggle on the defensive side of the puck is an interesting juxtaposition of what happens when an offensive team recognizes that it needs to learn how to play defense, as opposed to a defensive team that recognizes it needs to learn how to play offense, as the Wild has this season.  Bad defensive habits and poor goaltending are incredibly difficult to overcome, whereas loosening the chains on a team that has built a solid foundation of goaltending and defense can pay enormous dividends.
If the Jets do end up missing the playoffs, I'm willing to place money on Paul Maurice not returning to the bench at MTS Centre next season.  Sadly for Maurice, a coach is as good as his goaltender(s), and there doesn't appear to be any improvement in the goal crease coming to save him, (unless the team swings a trade before tomorrow's deadline).  A team GAA of 3.14 is not going to deliver any coach to the Promised Land.
STORYLINES
There was a time in the not-so-distant past when something called Warren Peters was recalled by the Wild to fill in for injuries, and upon his arrival in St. Paul, he was slotted on the team's first line.  Last night, Parise and Pominville went out of the lineup, and they were replaced by two guys that have played on the NHL roster for almost the entire season, with both Jordan Schroeder and Tyler Graovac having impactful performances. This is the beauty of having additional NHL-tested players in your lineup for the stretch run.  Injuries and illnesses will happen, and being able to fill holes with semi-reliable players, as opposed to unknown minor leaguers, is a tremendous advantage.  Of course, if a few more cases of the mumps hit the team, we could be seeing this year's version of Peters on the ice at Xcel Energy Center soon, but for now, the Wild appears capable of absorbing the blow.  Let's hope that nobody else woke up with a swollen chin or jaw this morning.
With the Wild playing in its second of back-to-backs with travel, Darcy Kuemper will almost surely tend goal tonight for Minnesota.  He has been good in his latest appearances, but faces a huge test tonight, with some regulars out of the lineup in front of him, and an offensively powerful opponent playing on rested legs.  Three games in four nights, with a splash of mumps, is a cruel way for the NHL's schedulers to get Minnesota back to work, but a good effort by Kuemper tonight can alleviate the burden that this tough stretch creates.
INJURIES/MUMPS
Zach Parise, Jason Pominville, and Scott Stevens have mumps. 
There have been no reported cases of mumps on the Jets, but they do have lots of guys injured.  Tyler Myers, Marko Dano, and Ondrej Pavelec have all been out long-term, while Andrew Copp is day-to-day and Drew Stafford is questionable.  Stafford is reportedly ill, but nobody has said it's mumps, so I won't say that either.  I wouldn't be surprised to see Winnipeg's players wearing surgical masks for tonight's game.
The Gamethread will post at 6:30PM Central, so put on a surgical mask of your own to avoid the mumps, and swing on by!  Below are the projected lineups, thanks to dailyfaceoff.com, as well as the Tale of the Tape, thanks to @keisarikine.  Thanks for reading!
TALE OF THE TAPE