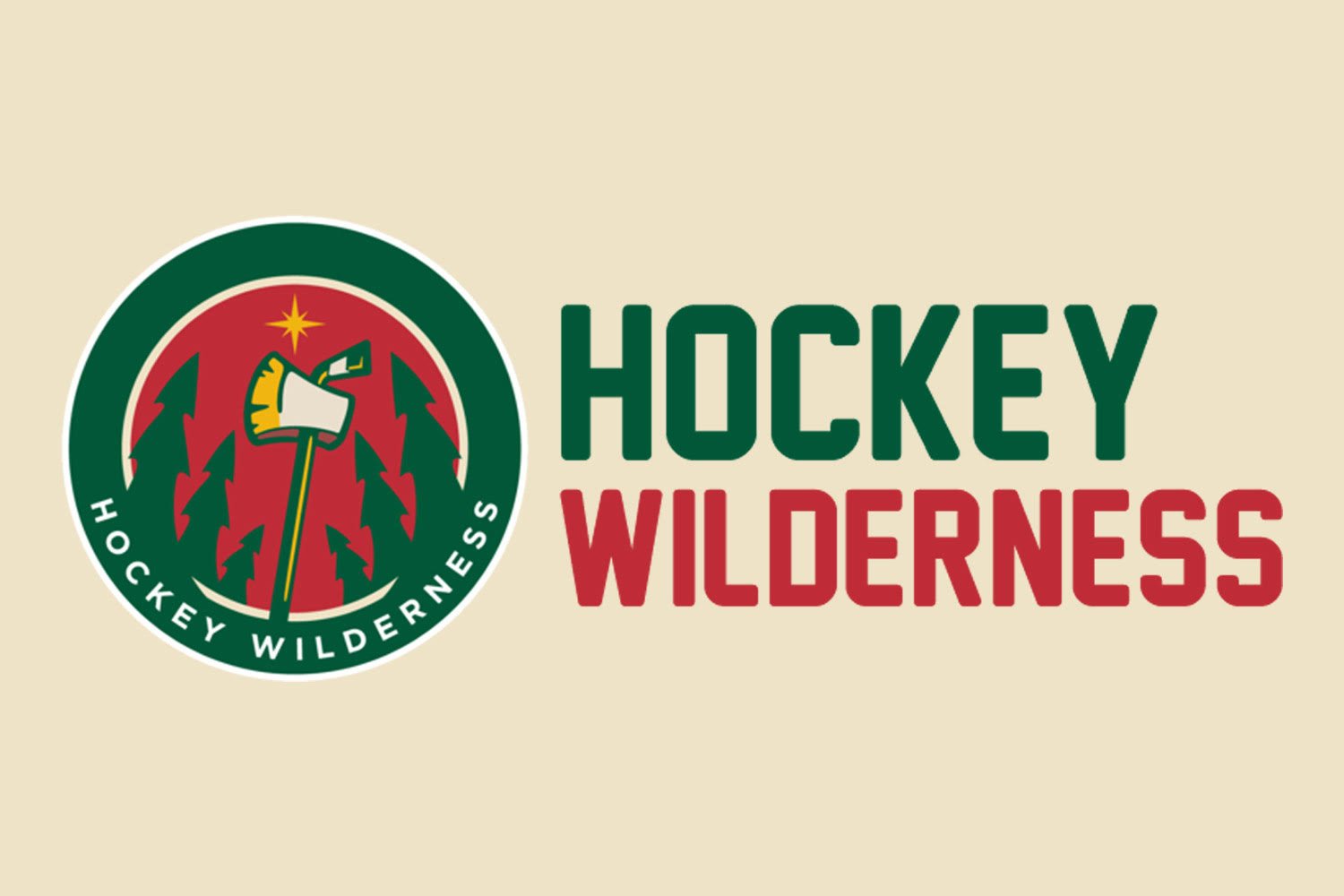 After yesterday's departure of long-time general manager Chuck Fletcher, Craig Leipold and the Minnesota Wild are going to be searching far and wide for a new person to lead the organization.
But what kind of candidate will they want? What qualities should Minnesota be searching for in a new general manager?
Here are the things that I would look for and prioritize:
A New Approach to Scouting
Under Fletcher and now-interim general manager Brent Flahr, there has been a prototype of player that Minnesota seeks out during the draft. They tended to place value on size, two-way ability, and character.
Those are good qualities, obviously, but very few players were drafted by Fletcher and Flahr with offense in mind. Of course there are exceptions, and when you look at those, they're the players that worked out the best. Players like Mikael Granlund, Matt Dumba, and Kirill Kaprizov. Unfortunately, they were just that- exceptions. And that doesn't cut it in a league that's getting increasingly faster and more skilled.
I'm looking for a scouting department that prioritizes speed and skill above all else. Obviously, you can't hit on every pick, but those are the two hardest qualities to find on the free agent market and via trade. Targeting them in the draft will help find that long-coveted superstar in the State of Hockey.
The Wild also need to take a look at the player development throughout their organization. At the beginning of Fletcher's tenure, it seemed like the Wild were getting production from their late round picks and undrafted prospects. Players like Erik Haula and Justin Fontaine would come up and contribute in key depth roles.
That pipeline has dried up in recent seasons, and prospects like Mario Lucia, Gustav Olofsson, and Mike Reilly fizzled while going through Iowa. There's something that needs to be fixed there.
Keeping the focus on Analytics
One of the best things Fletcher did in Minnesota was start up an analytics department in St. Paul. Since bringing aboard A.C. Thomas and Alexandra Mandrycky, it seems the Wild's hockey operations have tilted more towards a new-school approach.
The Wild committed long-term to Jared Spurgeon and Nino Niederreiter, two players whose underlying numbers indicate they make a bigger impact than their traditional numbers suggest. They also identified Eric Staal as a free agent target. Most traditional hockey thinkers thought Staal was finished, but the Wild saw that Staal's shot metrics hinted that he could drive offense at an elite level. Minnesota was right, and were rewarded with elite production on the cheap.
Whether the new GM retains Thomas and Mandrycky, or if they refresh their analytics department, it'll be important for them to consult with and listen to their analytics staff.
Stop Throwing Money at Aging Players
A bad trend during the Fletcher era was his tendency to lock the Wild into deals with aging players. Niklas Backstrom, Thomas Vanek, and Jason Pominville come to mind. Same goes for even players who are still productive for the team, like Zach Parise, Ryan Suter, Mikko Koivu, and Devan Dubnyk. Those four players have at least two years of term remaining on their deals, and will be 34 or older when their contracts expire.
While conventional hockey wisdom says that hockey players peak in their late 20s, and start declining once they pass age 30. But research has shown that those peak years come much earlier, in the mid-20s, with decline accelerating after age-27.
In light of this, the absolute best way to keep players long-term is to sign them as early as possible in their careers. Fletcher actually did a pretty good job at this, keeping folks like Charlie Coyle, Jonas Brodin, Nino Niederreiter, and Mikael Granlund in-house during their prime years.
It wasn't those deals that hurt, it was the ones that were given away to the older players.
The new Wild GM must show extreme caution with any contract given out to an over-28 player. This needs to apply not only to their cap hit, but also their term, lest the Wild suffer through another Pominville-esque decline.
The first test on this for the new GM will come this summer, with Eric Staal coming due for an extension. Staal was perhaps Fletcher's best free agent signing, scoring 70 goals in 2 seasons with a cap hit of just $3.5 million per year. Traditional hockey values dictate you reward that with an extension.
But Staal will turn 35 one month into any new deal, and signing him after he tied a franchise record in goals means that neither the cap hit or term would be reasonable. Any new GM would need to set their price in such a scenario, and be prepared to walk away if a player like Staal asked for more. That would go a long way to fixing the Wild's perpetual salary cap issues.
No Tanking
Folks looking for a full-scale, burn-it-to-the-ground rebuild of the Minnesota Wild are going to be disappointed. Straight from Leipold's mouth:
There are good points brought up by the folks who are wishing for a rebuild. The Minnesota Wild are aging, and they don't have the kind of superstar that can get them over the hump and have postseason success. With traumatic injuries over the 14 months or so to both Zach Parise and Ryan Suter, the Wild's status as a serious contender is in serious doubt.
But it's not impossible to take a rudderless team and inject new life in them. In fact, the Pittsburgh Penguins were in a similar situation three years ago. Enter new general manager Jim Rutherford, who remade the Penguins with smart moves to bring in depth, and an even smarter move to acquire a superstar in Phil Kessel. The Penguins then won two Stanley Cups.
Obviously, the Wild's most likely outcome probably isn't two Cups. But a smart move to bring in a player with superstar talent (those players move more frequently than you may think in the NHL), and maybe even finding a way to get star prospect Kirill Kaprizov to North America would go a long way to fixing this team.
If you have doubts about that, look at how fundamentally transformed the Wild looked when Eric Staal was brought into the fold. The lesson you can learn from that is the Wild have a solid roster. They just need someone or two who can push their current players down the lineup.
No Fear of a Bold Move
Another issue that plagued Minnesota in the Fletcher era was Fletcher's unwillingness to part with the players that he drafted and developed.
The Wild's young core of Mikael Granlund, Nino Niederreiter, Charlie Coyle, Jason Zucker, Matt Dumba, and Jonas Brodin has endured throughout most of Fletcher's tenure. And that endured, despite chances to swap them out for star talent. During the 2015-16 season, when the Wild were in the death rattle of Mike Yeo's tenure, they couldn't make a trade to pull out of it, despite talented players like Ryan Johansen and Jonathan Drouin reportedly on the block.
One reason a deal didn't get done was because Fletcher was hesitant to move those young players. Throughout the Fletcher era, Minnesota was extremely hesitant to move part of the core in order to strengthen the team.
Another instance happened just this season. There were rumors at the trade deadline that Montreal was looking to move Max Pacioretty in exchange for Coyle and a pick. That didn't get done, despite Pacioretty being a clear up grade over a player like Coyle. Getting an upgrade at the deadline may not have been enough to topple Winnipeg in the postseason, but staying pat sure didn't help.
The next Wild general manager will need to take calculated risks to upgrade this roster. They'll be helped by the fact that the players on the roster were drafted and developed by another regime, eliminating much of the affection for the current roster that prevented Fletcher from making a big move.
It can be scary for an organization to make a change of this magnitude. There are a lot of unknowns out there. There are good people in the organization who will be looking elsewhere for a job. Your favorite players may be on the move.
But if Leipold takes care to ensure that his new front office staff can build a scouting department that targets speed and skill, continues to utilize a smart analytics department, and better manages the salary cap, there's no reason to worry about the Wild's future.