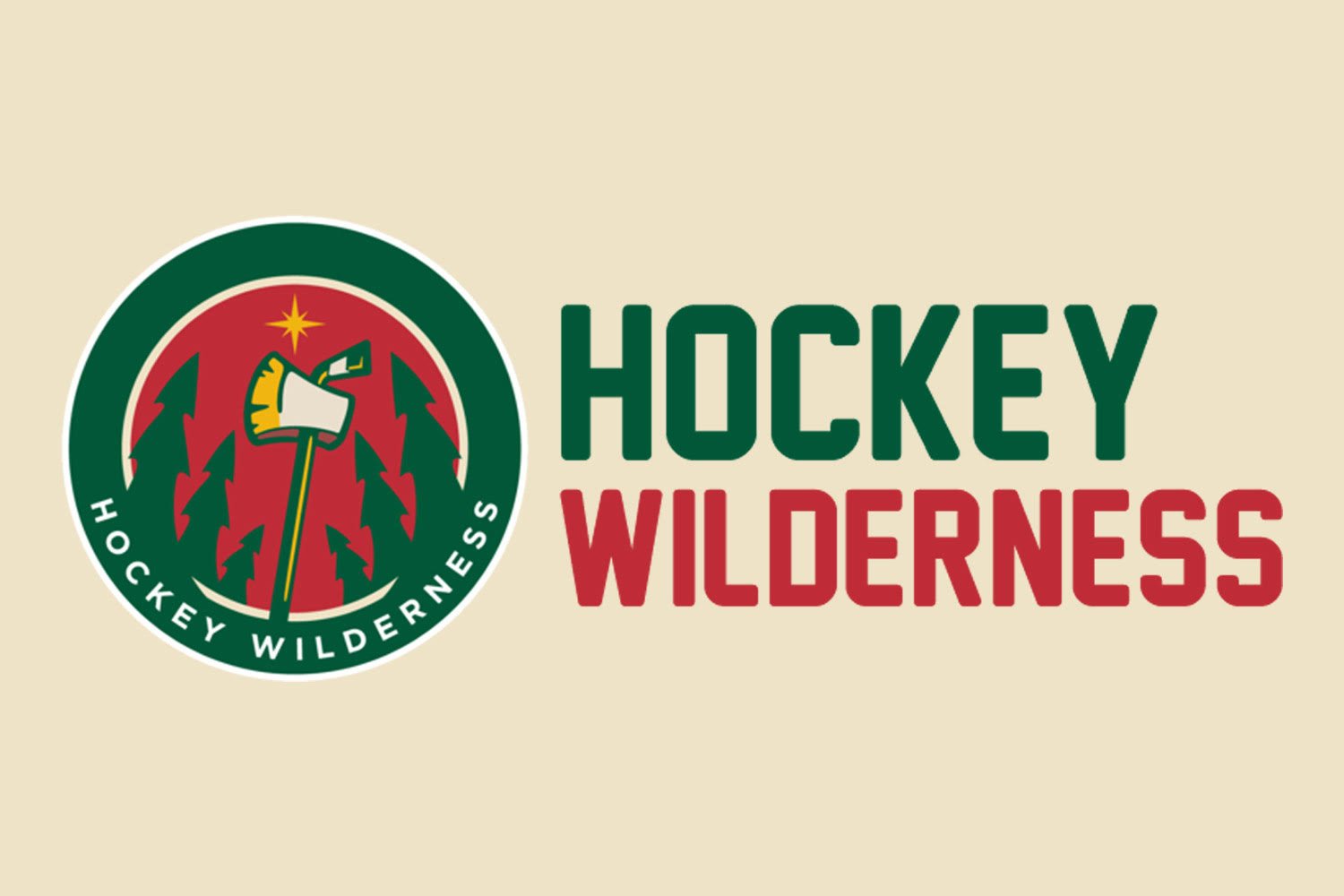 MINNESOTA WILD AT COLORADO AVALANCHE
8:30PM Central, Pepsi Center, Denver, Colorado
TV: Fox Sports-North, Fox Sports-Wisconsin
Streaming: Fox Sports Go app
Radio: KFAN 100.3 and affiliates
Make sure you watch very intently tonight, Wilderness, because this is the last you'll get to see of the Green 'n' Wheats for a whopping NINE days. With bye weeks now altered in the NHL, every team has its CBA-mandated five-day break either leading into or immediately following the All-Star weekend, so the hockey world will be relatively quiet over the next couple of weeks (save for the festivities in San Jose, of course). 
As the Wild head into their super long break, they get one more big… BIG... test before their players jet off to various sunny and perhaps even tropical locales to lick their wounds and get ready for the stretch run. 
Tonight's opponent is currently in a full-scale dogfight with the Wild and Dallas for the coveted third position in the Central Division. Both the Avalanche and Stars were ahead of Minnesota entering Monday's game in Vegas, but with Colorado losing to Nashville that day and Dallas already in the midst of its bye week, the Wild took a huge leap in the standings with the win. Minnesota's lead over both of those teams is a very tenuous one-point cushion, and Dallas gets back to work well before the Wild, so a victory tonight would be gigantic in a lot of ways. 
COLORADO AVALANCHE
It's hard to pin down exactly what has happened for Colorado this season. After looking like it may establish itself as one of the best teams in the NHL in the earlier stages of the campaign, the Avs have somehow fallen off and become a middle-of-the-pack type of squad, despite outrageous production levels from their top line. 
Nathan MacKinnon (27-43=70) and Mikko Rantanen (23-50=73) are the first teammates since Mario Lemieux and Jaromir Jagr to each score 70 points before the All-Star break, while linemate Gabriel Landeskog has very quietly added 29 goals and 25 assists. 
That line has been so good throughout the season that it has made it virtually impossible for coach Jared Bednar to break them up. Perhaps that's part of the issue, though, because beyond that trio, there just isn't much happening for this team offensively. So although they are the most dynamic line in hockey, perhaps opposing coaches have figured out that if they can successfully load up against and check the top line, chances of beating Colorado quickly skyrocket. 
After a super hot start for this team, which always tries to play a fast and very physical game against Minnesota, the Avalanche have had a few bad losing streaks that have put them surprisingly close to a .500 record (currently 22-19-8).
Can Minnesota limit the damage done by MacKinnon, Rantanen, and Landeskog? 
STORYLINES
Welp… Apparently the Wild braintrust did not think that Louie Belpedio was the answer to fill the offensive void left on the blueline by Matt Dumba. After the Wild beat the Golden Knights on Monday, the team decided to also take one of Vegas's defensemen on the rest of its road trip, and sent Belpedio back to the AHL.
One can't help wondering if perhaps there was some sort of wager between Paul Fenton and George McPhee leading up to that game in Vegas… For example, if the Golden Knights had lost that game, would they have gotten Nate Prosser? The world may never know. What the world does know is that Brad Hunt is now a member of the Minnesota Wild to serve as another depth defenseman, and Bruce Boudreau mentioned to Michael Russo of The Athletic after Tuesday's practice that he expects Hunt to play and get time on the power play. Hunt hasn't played since January 4th, and only played 13 games for the Golden Knights this season, but he did have seven points in that small sample size. 
Here's what McPhee said about Hunt from his time with Vegas:
The Wild have had a really hard time in the Pepsi Center over the past couple of seasons, with some legendary thumpings being laid upon Minnesota in that time. Keeping with that theme, Minnesota dropped the season opener in Denver 4-1, but responded with a 3-2 home win over the Avalanche later in October. Last season, the Wild lost both its games at Pepsi Center by a combined score of 14-3, so here's hoping it doesn't become a house of horrors tonight, because Minnesota sure could use this victory. 
INJURIES
Eric Fehr was reportedly (again by Russo) practicing in full Tuesday, but Boudreau told attending media after practice that it will be hard to remove anyone from the forward lineup, considering the way the fourth line played in Vegas. Dumba remains out long-term. 
Vladislav Kamenev (shoulder) and Erik Johnson (concussion symptoms) are out for Colorado, according to Rotoworld. 
The Gamethread will post at 8PM Central, so swing on by! Below are the projected lineups, thanks to DailyFaceoff.com.