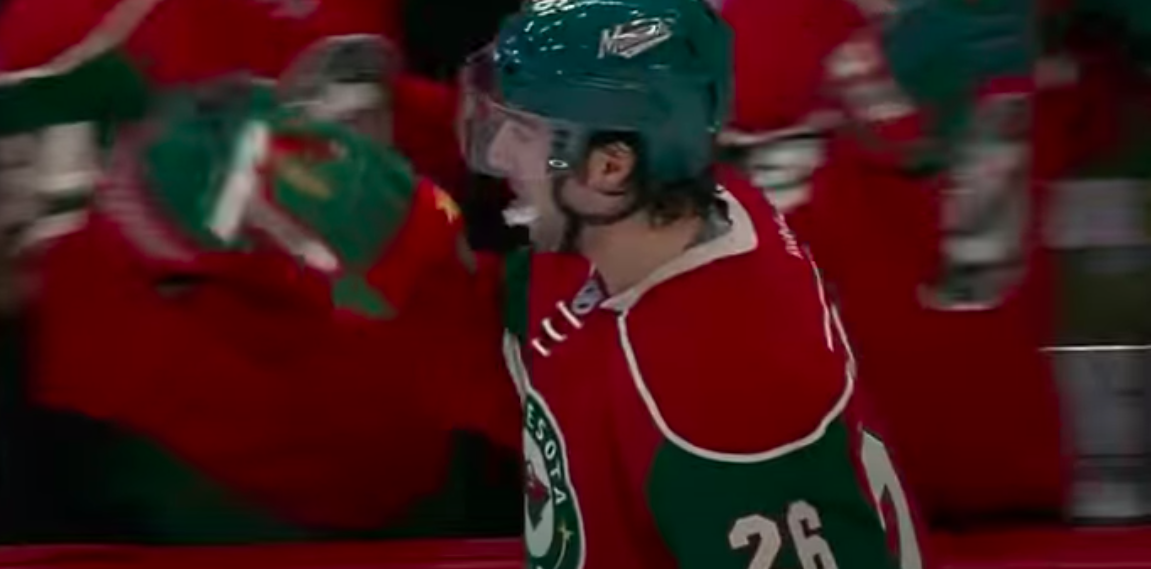 Hockey is going to be back soon. At least, we think hockey is *probably* going to be back soon.
It almost feels as though the hockey season was suspended so long ago that everyone collectively forgot the season wasn't finished. In all reality, the NHL collectively said 'let's forget about those last few games and pretend they weren't supposed to happen.' At some point, the playoffs are even supposed to happen.
In the spirit of forgetting the rest of the 2020 NHL regular season, Zone Coverage wants to look at some forgotten NHL players that at one point made a stop in the State of Hockey.
The rules of this selection? Much of it is subjective, but the core tenet is the player needs to have played fewer than 100 games for Minnesota. Higher consideration granted to longevity in the NHL beyond the Wild and to extraordinary success (or lack thereof) in tenure with the Wild. Statistics for these players are from HockeyReference.com unless otherwise noted.
These objectionable criteria will generate six players, one starting line, with three forwards, two defensemen and a goaltender.
Many will disagree. Many will tweet their suggestions at me (@CoveDrew). One person (it may or may not be @CoveDrew) may even wish Branko Radivojevic fit any of this criteria, but it was not to be.
Without further ado, the best starting line of forgotten Minnesota Wild players.
Left Wing: Matt Moulson (20 games, 13 points)
The Moulson trade was an underwhelming point near the end of the Chuck Fletcher era, one of Fletcher's many deadline moves during the Wild's six-year playoff streak during which they failed to go beyond the second round. Moulson arrived the year Minnesota advanced past Colorado with Nino Niederreiter's overtime goal in Game 7, though he had limited contributions to the playoff run.
[embed]https://www.youtube.com/watch?v=ye7Ss0kWpck[/embed]
Through the 13 games the Wild played across two rounds in the playoffs, Moulson played 10, adding three points. For a deadline addition meant to bolster the offense for a playoff run, it wasn't enough to be tied with Clayton Stoner and Matt Cooke for points in those playoffs.
Despite his forgettable run with Minnesota, Moulson had three 30-goal seasons in the NHL, all with the New York Islanders. He finished out his NHL career in Buffalo in 2018, before being demoted to the AHL, where he played for the Hershey Bears this past season.
Throughout his NHL career, he amassed 369 points in 650 games.
Center: Dominic Moore (40 games, 5 points)
This one was a close pick. Options at the center position were more limited than the wings, but the centers that were with the Wild for fewer than 100 games were impressive. John Madden's 25-point season in 2010-11 and Cliff Ronning's 48-point season in 2002-03 to help the Wild to the Conference Final was a close second.

 

Moore was a special case, though. He had five points across the final 10 games of the 2006-07 season and 30 games at the start of the 2007-08 season.

 

[embed]

[/embed]

 

The NHL journeyman played like a renaissance of Mike Sillinger's legendary 12-team career across 17 seasons. Moore had a 13-year career and found his way onto 10 different franchises over that time.

 

He had two stints with two separate franchises, the New York Rangers and the Toronto Maple Leafs. He spent most of his career with the Rangers, playing 322 games in parts of five seasons. Though his two-season, 40-game stint with Minnesota was small, it was still the sixth-highest tenure he spent with each of his 10 clubs. The 18 games he played for the Buffalo Sabres was his shortest tenure with one team.

 

Though Moore wasn't a major point producer, he was consistent in his play throughout his career. He recorded at least 15 points in 11 of his 13 seasons, with a career high of 45 in 2008-09.

 

Interesting enough, as a player who was traded six times, Minnesota let him go for nothing when the Leafs picked Moore off waivers in January 2008. It was the only time he was ever selected off waivers in his career.
Right Wing: Petr Sykora (14 games, 3 points)
In the continued attempt to replace Marian Gaborik's game-breaking ability, Minnesota began that decade-plus long task and took a chance on two-time Stanley Cup champion Petr Sykora.

 

He had spent his younger years as a scoring stud for the New Jersey Devils, scoring 17 points in the team's 2000 Stanley Cup Championship playoff run and had 22 points in 25 games the following playoffs when the Devils were the runner up. After that, he went to Anaheim where he devastated the Wild in Game 1 of the Western Conference final in 2003.

 

[embed]

[/embed]

 

His scoring success followed him to his early 30s where he won a cup with Pittsburgh in 2009, right before the Wild signed him to a one-year contract. Long story short, he couldn't replicate his success from the previous seasons, largely due to a concussion that plagued his season. He was eventually put on waivers and sent to the AHL.

 

He made a comeback with the Devils in their 2011-12 season where they reached the Stanley Cup Final, but after a productive regular season, only put up five points in 18 games.

 

He had at least 40 points in 12 of his 15 NHL seasons, and in two of those seasons without 40 points, he played fewer than 20 games. A short stint with Minnesota wasn't the result Fletcher wanted on his one-year gamble signing, and it continued with further attempts at replacing Gaborik's presence.
Left Defense: Curtis Leschyshyn (54 games, 5 points)
On defense, we begin with one of the Wild's first defensemen. Selected in the 2000 expansion draft from the Carolina Hurricanes, Leschyshyn played all of 54 games in Minnesota in its inaugural season before being traded to the Ottawa Senators.

 

[embed]

[/embed]

 

Leschyshyn had quite an NHL career. He played for two now-defunct teams that both relocated during the 1990s -- the Quebec Nordiques and the Hartford Whalers -- when they relocated to their new markets, Colorado and Carolina. Leschyshyn played for only five franchises and seven teams over his 16-year NHL career.

 

The 1996 Stanley Cup Champion with Colorado played more than 1,000 games in the NHL, while playing more than half for the Nordiques/Avalanche franchise.

 

Leschyshyn was also part of the dynamic jersey trio of first-round selections in the 1988 NHL Entry Draft with Mike Modano and Trevor Linden going ahead of him. Take a look at the photo here, which 'objectively' belongs in the Louvre.
Right Defense: Zbynek Michalek (22 games, 2 points)
One of the longtime patrollers of the Phoenix Coyotes' blue line played his first 22 games in the NHL in Minnesota. Michalek was 21 when he broke into the league with the Wild in 2003-04. After the 2004-05 lockout, Minnesota traded Michalek to Phoenix in exchange for former Gophers captain Erik Westrum.
Michalek scored at least 15 points six times in his 13-year NHL career and was a consistent presence for the Coyotes, Pittsburgh Penguins and St. Louis Blues for the rest of his career.
He had three separate stints with the Coyotes, his first lasting five seasons before signing with Pittsburgh, then nearly three more seasons before he was dealt to St. Louis at the 2015 trade deadline. After that, he finished up his career at 34 for the now-Arizona Coyotes for a 784-game NHL total.
Goaltender: Jose Theodore (32 games, 15-11-3 record)
Being a team that isn't even 20 years old, Minnesota has had 18 goaltenders suit up and play in a regular season game across 19 seasons. Not much room for entirely forgettable ones, especially when Theodore's play was exceptional for the situation he came into.

 

Theodore signed in Minnesota for the 2010-11 season after Josh Harding tore his ACL at the start of that season. Signed to primarily to be Niklas Backstrom's backup, Theodore started 29 games and went 15-11-3. Both his save percentage and goals against average were ticks above his career numbers, at .916 and 2.71, respectively.

 

[embed]

[/embed]

 

After winning the Hart and Vezina trophies in 2001-02 for his starting duties with the Montreal Canadiens, and spending nine years in Montreal altogether, Theodore moved on to Colorado and Washington before arriving in Minnesota, then on to a two-year finale with the Florida Panthers from 2011-13.

 

Prior to arriving in Minnesota, Theodore had two of his best years in the NHL. He won at least 30 games in both the 2008-09 and 2009-10 seasons, while going 30-7-7 in the latter season.
Extra Skater: John ScotT (71 games, 3 points)
The man, the myth, the legend.

 

There should have only been six players, but there's no way Scott could have been left out of this exercise, even if it is essentially an honorable mention.

 

Scott spent the first two years of his career in Minnesota, raging in fights and becoming the enforcer the entire league came to know. Also, he shared a roster spot with another one of the league's most feared fighters/enforcers: Derek Boogaard.

 

To imagine, in hindsight, those two players on the same team at the same time, had to have been alarming for opponents.

 

Scott went on to play in Chicago, New York, Buffalo, San Jose, Arizona and Montreal. Obviously, he is best known for the 2016 NHL All Star game where he was voted in, although the league made moves to prevent him from actually appearing in the game. Regardless of the effort, Scott starred in the game.

 

[embed]

[/embed]

 

Also, those fans of Da Beauty League will know that the league's championship trophy is named after Scott.
Starting Lineup:
Moulson – Moore – Sykora
Leschyshyn – Michalek
Theodore
EX: Scott