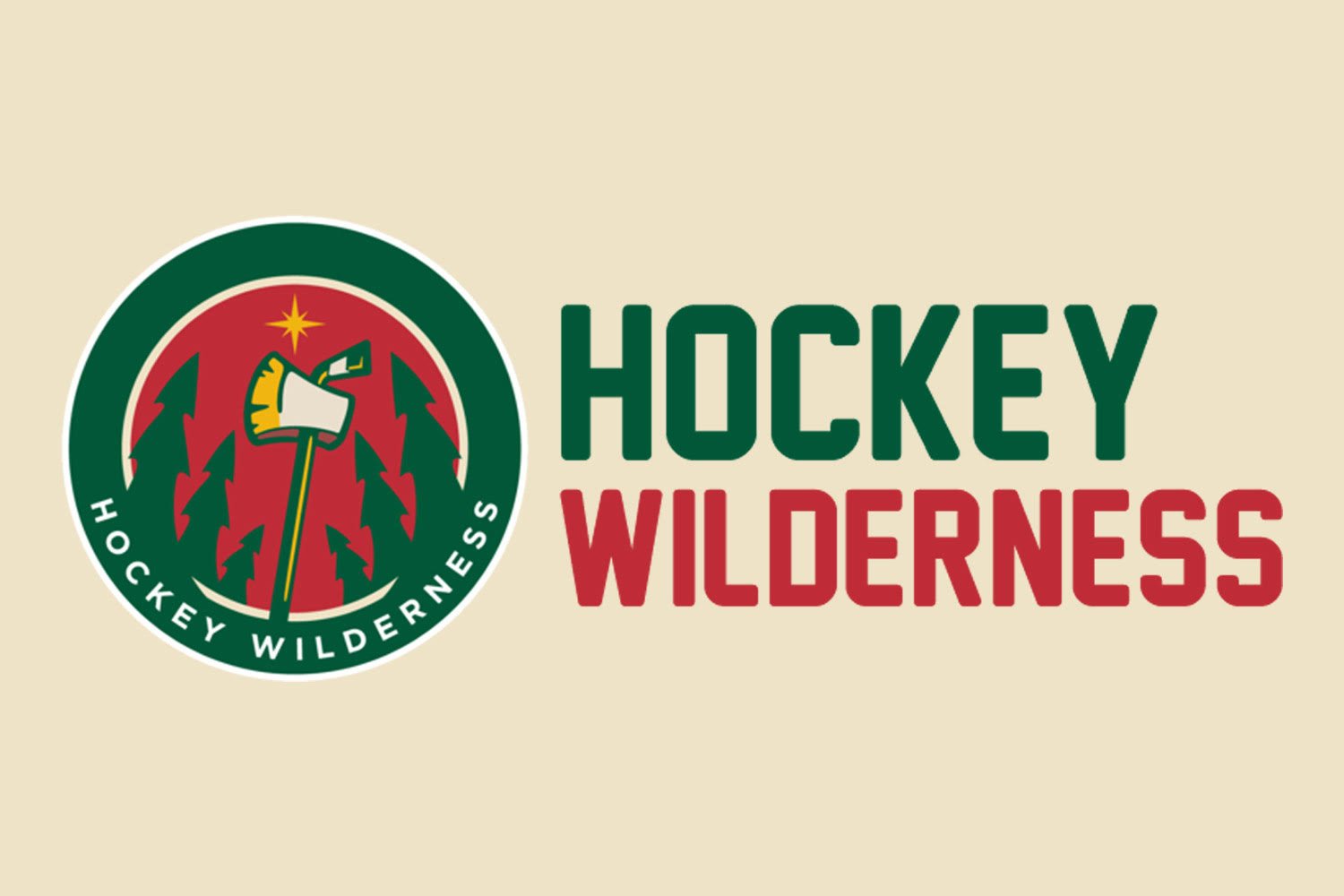 Well, Las Vegas Golden Knights made it to the Stanley Cup Final and Wild fans couldn't be more upset about who is contributing to their success.  No, it's not Marc-Andre Fleury but that's a good guess, since he's legitimately the reason they are in the Finals. The bright side, they are one game from elimination, it's a silver lining.  
The names Erik Haula and Alex Tuch are like nails on a chalk board to many here in the State of Hockey.  The way I look at it, a GM was put in a tough situation going into the expansion draft and made a decision that kept his core players together. Sacrifices were made, and, obviously, hindsight is 20/20. No one could truly predict what these two players were going to do this season.  Wild fans need to simply, get over it. 
Here in the great state of Minnesota, we talk big about hockey.  We believe we have a vast knowledge of the game and rank ourselves right up there with Canada, not just because of the proximity, but that may help.  Unfortunately, with how the reactions have been, it's led me to believe we are no longer the Land of 10,000 lakes, but the Land of 10,000 GM's.
Again, there was no predicting this outcome.  Erik Haula had himself a few mediocre seasons with the Wild and showed signs of being a quality player, but nothing special.  Honestly, he's a dime a dozen kind of player. With the Wild, Haula tallied 42 goals and 89 points while playing in 266 games. The lone argument against his lack luster numbers; he didn't get the playing time and wasn't given a chance to play with top lines. It's true, he was a 3rd and 4th line center for Minnesota. Did you really expect him to take Mikko Koivu, Mikael Granlund or Eric Staal's spot at center? 
There wasn't room for Haula here with the log jam of forwards. He was set to become a RFA and set to make more money. The Wild simply could not keep him any longer or perhaps risk losing out on a player like Jason Zucker when his contract is up. It wasn't in the stars. He was the odd man out and was used as bait to keep Vegas away from taking Eric Staal or Matt Dumba. I'll be getting to that. 
Haula did break out for 29 goals this year, but does it mean it's a sign he's going to be a perennial 30 goal score in the NHL? Absolutely not.  There was a time Kyle Brodziak put up 22 goals in a Wild sweater and he still missed the net more than anyone in the NHL. Point is, a blind squirrel can still find a nut. By the way, did you watch game 3? Haula had himself a solid -3 and had an awful backcheck, in which he just coasted into the zone on a goal that was the proverbial dagger. Goals are great, but play some defense.
Alex Tuch, in his rookie season with the Golden Knights put up 37 points. Not too bad. Wild fans would make you believe he's going to win the Rookie of the Year with his play. Not even close. Out of the two players, he surely has more upside and will continue to grow.  There is no arguing it was a loss. However, when you think about the other prospects the Wild could have given up, I'm OK with it. 
For Fletch to give Haula up, there had to be someone with it and that just had to be a prospect. When you see the list of the other prospects that were up for trade potential, Kirill Kaprizov, Jordan Greenway and Luke Kunin, I believe the right choice was made. Don't give up on Kaprizov. He could be an ultimate game changer. Greenway got his feet wet in the NHL and showed he could be the big body forward with skill they desperately need. Kunin also dabbled a bit in the NHL this season, however, went down with a knee injury. No team can plan for that and you hope he bounces back.
As for Tuch, this Final has not been his friend. He's had golden opportunities but can't cash in. Great scorers don't miss those. When it's mattered most, Tuch has wilted away. The Wild don't need that kind of player.
The Wild had two players that were left unprotected which they felt they just couldn't part ways with; Eric Staal and Matt Dumba. The consensus among Wild fans, Dumba should have been left for the taking. That was the nicest way I could put it.  I'm here to tell you, the right choice was made to keep him. I can already feel the intensity and can see the pitchforks in the distance coming for me. Perhaps, they'll even try and nominate me for the Preposterous Statement Tournament. If only I was so lucky. 
I must confess, I've been strongly against Dumba in the past but I've come around this year and realize, he's an asset to the Wild.  Dumba scored 14 goals and accumulated 50 points this season - very solid numbers.  Those 14 goals were tied for 10th by defenseman in the NHL. That's two more than Brett Burns. You know, the guy Wild fans still lose their mind over. That's pretty impressive and you can't tell me the Wild don't desperately need a defenseman that has a cannon of a shot. 
Here's a hypothetical.  The Golden Knights are a high flying offensive team, could you imagine Dumba plugged in to that?  I could see him fitting in well with that team and Wild fans would be angry that we gave up on his talent and it would be Brett Burns 2.0.   
To put his stats in to perspective, Erik Haula had 55 points but finished the season with a -16. Many don't put a lot of stock into the stat, but it's still interesting to note when you consider Vegas was among the top in goal scoring and goals against (not giving up goals).  In case you were wondering, Dumba was a +15 with 50 points.  I'm sure that will get ignored since it wouldn't fit the narrative surrounding him. 
I won't even get into Eric Staal, he scored 42 goals and tied a franchise record with Marian "Glass Groin" Gaborik.  He's arguably the heart, soul and true leader of this team.  I don't have to go any further. 
There's another factor to this that can still play out in the Wild's favor, we did receive a 3rd round pick from Vegas. I know that doesn't seem like much now but, that could certainly turn into something. The NHL draft can be a crap-shoot at times and you never truly know what you get in any round. Erik Haula himself was a 7th round draft pick or how about Minnesota's own Jake Guentzel? Want to guess where he was taken?  Ding ding ding, you guessed it, the 3rd round. 
There's countless names that can be thrown out there to prove it's possible. Let's see what happens in a couple years, but I'm going to remember the name of the fellow we take with the 91st pick.  Who knows, in 5 years when the Wild have dumped some big contracts and are on their way back up, this unknown could be a star.  The percentages probably tell us no, but I'm an optimist in a pessimistic state of fans. After hearing what new GM, Paul Fenton, had to say in his press conference, it starts with the draft and the development of players. Here's our chance.    
Lastly, the truth is Wild fans, having Haula and Tuch this season over players like Dumba or even the likes of Coyle and Nino (I can argue my case for keeping them too) would have changed nothing for the team. Those two players don't carry us past the Jets. Vegas' success is contributed to their team chemistry, something the Wild lack big time. Those two players wouldn't change the dynamics of the Wild locker room. 
Not that it matters anymore, but I'd give Fletcher a pass on this one. He saved his top goal scorer, kept the core players together and kept all of his defensemen. Something that gets lost in all this, the injuries to Ryan Suter and Jared Spurgeon. Imagine if the Wild lost Dumba to Vegas. The lack of depth on the blue line was already prevalent - especially for right-shot defensemen - take one of those away and it's a disaster back there.  Did I mention Dumba put up 50 points? Oh, I did? Well, I'll mention it again and that was 13 more points than Tuch, an offensive player on a highly explosive offense.  Something to chew on. 
It's never easy making trades when it comes to prospects and young players. Partner that with having to work it all in with an expansion draft, some things just don't work out. Haula and Tuch have made the best of their situation and good for them. As the beautiful and talented Idina Menzel once sang, "Let it go, let it go". 
Majority of Wild Nation got their wish and Fletch was given the boot. His trades, signings and draft picks are done and buried. Well, some of his picks remain, and will be a big contribution going forward. It's a fresh start with a new GM. Perhaps he's a bit handcuffed with what he's walking into and I hope fans give him a break. You know, kind of like Fletcher was a bit handcuffed going in to the expansion draft with his roster? Interesting. 
 Stats used were found on Hockey-Reference