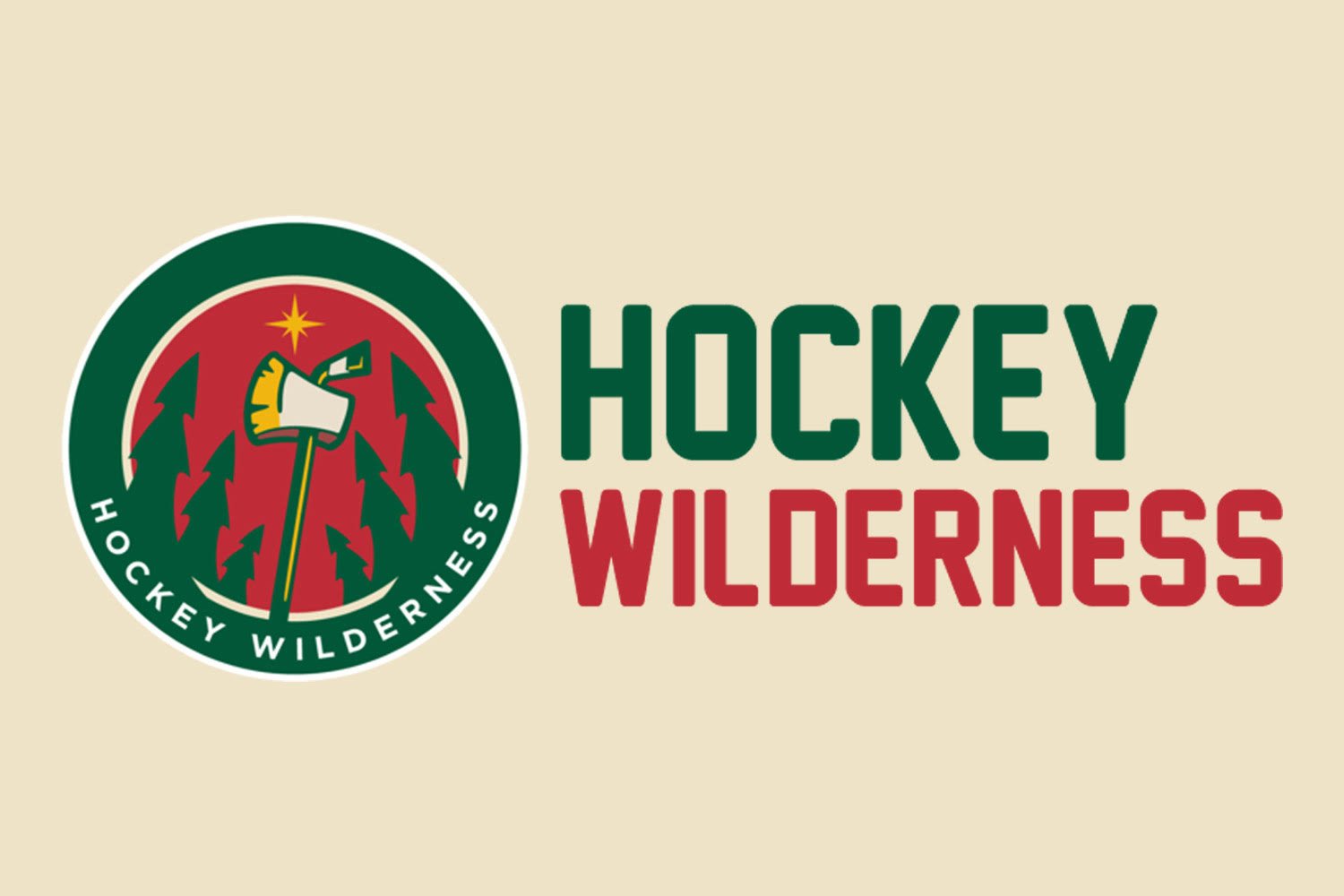 MINNESOTA WILD VS CHICAGO BLACKHAWKS
7:00PM Central, Xcel Energy Center, St. Paul, Minnesota
TV: Fox Sports-North
Radio: KFAN 100.3 and affiliates
Streaming: Fox Sports Go app
My goodness, how quickly things can change during the course of an NHL season. If the Wild had found a way to lose to the Montreal Canadiens—who played terribly in front of their star goaltender, while their star goaltender was incidentally playing even worse than the defensemen and forwards—then tonight's game would feel like a last chance to save face on a disastrous homestand. Instead, the Wild found the back of the net early and often behind the leakiest version of Carey Price the world has ever seen. Despite some sloppy play late in the game, Minnesota really was never in any jeopardy of failing to earn two points. So, here we sit, entering the final game of the Wild's longest homestand of the season, with a chance to wrap up the six-game stretch with a very respectable 4-2-0 record.  
Minnesota still hasn't come close to playing its best game. We've seen glimpses of what this team is capable of doing, such as early in the Islanders game, early in the Canadiens game, and too late in the Jets game, when the Wild has pushed the pace and tilted the ice in its favor for extended periods. But even in some of its better performances this season, the team has gone into long sequences of sloppy hockey in all three zones, including in the last frame Thursday.
The Wild has risen to the occasion against some of the more well-respected teams in the NHL this season. In fact, the Green 'n' Wheats found their first win of the season against tonight's opponent, who happens to be one of those well-respected squads. The first time these teams faced each other, though, the Wild limped home from Chicago down three of its top nine forwards, and it still has yet to see the return of Charlie Coyle, who broke his fibula that night. Bruce Boudreau has to be hopeful that tonight's game will be a bit less violent, while still ending with a similar result.
CHICAGO BLACKHAWKS
Like the Wild, Chicago has yet to find its groove. It mostly took a similar "win one, lose one" approach that killed any momentum through October, and since putting up fifteen goals in its first two games against the Penguins and the Blue Jackets, the 'Hawks really haven't scored goals at the same clip that we're used to seeing. Since that Columbus game on October 7th, Chicago has averaged just 2.09 goals per game.
The team's forward depth was hurt by Marian Hossa's completely voluntary retirement tragic, untimely skin disorder that forced him out of the game way too early (even though he's 38 years old), but the Blackhawks did thankfully manage to save MANY millions in cap space by placing him on LTIR. As an aside, it's worth noting that I'm not bitter about this at all, and I totally buy the story. In any case, Hossa is definitely missed in the lineup, as is Artemi Panarin, though Brandon Saad already has six goals in Panarin's stead.
Chicago's blueline does seem to be a bit thinner as well, and perhaps that's impacting the offensive production of the team. Niklas Hjalmarsson was moved in the offseason in what was primarily a cap-relieving trade with the Arizona Coyotes, and Johnny Oduya left in free agency. After Duncan Keith and Brent Seabrook, there just doesn't seem to be much left in this area for the Blackhawks.
The 'Hawks closed out October by losing three straight games against Vegas, Nashville, and Colorado, before bouncing back with a 3-0 win over the Flyers on Wednesday. Tonight's game marks the first of back-to-backs with travel for Chicago, but with Corey Crawford coming off of a 35-save shutout followed by two days of rest, his inclusion in tonight's starting lineup is a good bet. Despite his team's struggles relative to other seasons, Crawford has maintained his status as one of the NHL's best netminders, so far posting a 1.91 GAA and .941 save percentage through ten appearances. Chicago undoubtedly misses having the best backup goalie in the league, however, as Anton Forsberg—brought in to replace Scott Darling—has floundered to a 0-1-2 record, 4.26 GAA, and .895 save percentage.
Chicago is beatable right now, but the Wild will need a strong effort from the entire lineup to once again defeat this club.
STORYLINES
Matt Dumba may not have crawled completely out of the doghouse Thursday, but he at least poked his head out and sniffed around. The embattled defenseman had a fantastic bounceback game against Montreal, notching two assists and making all the right plays to help get his team out of trouble in its own end. He'll need to continue to show that kind of effort on a nightly basis to expunge memories of his questionable play through the first month of the season, but Thursday was an excellent first step. Another positive performance tonight, and he could potentially free his entire upper body from the confines of the proverbial canine abode, though his legs would still most likely be inside.
Speaking of players in the doghouse, Tyler Ennis had a very good game Thursday, apart from his terrible turnover that led to Montreal's second goal. He's not your typical "fourth line player," but that truly is the roll where he can help this team long-term. His inclusion on that line makes Matt Cullen and Daniel Winnik look faster and more skilled, and between the three of them, we saw a huge performance Thursday, as Boudreau comfortably rolled through all four lines throughout the evening. Even if Ennis starts to produce regularly, Boudreau should avoid elevating him, because in that lower role, he's actually quite dangerous. Getting a little production from your fourth line is never a bad thing.
And then there was Devan Dubnyk. Let's be honest here… the Wild goes where Duby goes. If he isn't playing well, then Minnesota isn't going to get many wins, and vice versa. Much like the team in front of him, Dubnyk has shown glimpses this season of being the goaltender we know he can be, but then he has moments like the one late in the Montreal game when he allows a puck to bounce in off his skate on a shot from the corner. Other than that goal, he played exactly as we needed him to, making the saves he's supposed to make plus a couple bigger ones to bail the team out. But for this team to really get on a roll, those brief lapses need to be eliminated from Dubnyk's game. Alex Stalock has only had one appearance on this homestand, but my guess is that Boudreau goes back to the "he's my guy" approach for the big game against the big opponent, meaning Dubnyk gets right back in.
INJURIES
NO—Zach Parise, Charlie Coyle.
Jordin Tootoo and Marian Hossa are on LTIR for the Blackhawks, because… sure! Gustav Forsling is skating, but won't play tonight against the Wild due to an upper body injury. 
The Gamethread will post at 6:30PM Central, so swing on by! Below are the projected lineups, thanks to DailyFaceoff.com.