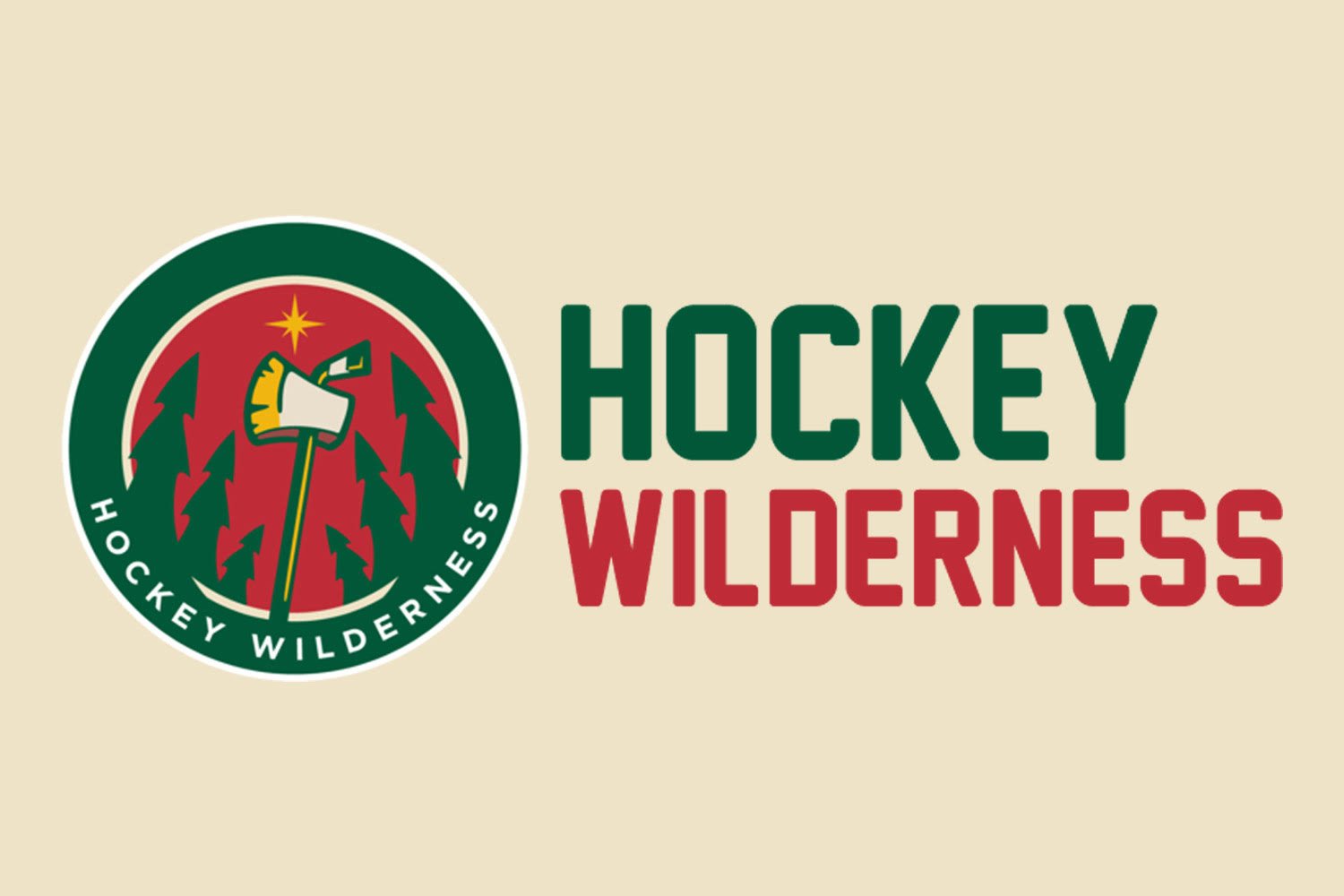 Usually, the stories are about funny events, unusually good or bad games, draft busts, whatever. There are few things that are as much fun as telling your go-to story when hanging around (possibly having a beer or twenty) with people who are as much into hockey as you are.
My go-to story number one? A.J. Thelen. Wild fans should be fairly familiar with the man.
Thelen was a kid from Minnesota who got drafted by the Wild. A smooth-skating defenceman with a good shot, and a local kid at that, was something that Doug Risebrough and the gang simply couldn't resist, and A.J. was drafted to the Wild with the 12th pick in the 2004 NHL Entry Draft. Oh, Anthony James Thelen, little did you know that you would end up being my go-to-guy when I feel like bitching about the infamous draft days the Wild have had over the years.
At 6'3", Thelen had a good frame for an NHL defenceman. When you combined that with the decent wheels he had, there was some room for cautious optimism among the fans. And hey, Thelen was a fairly effective player during his draft year, producing 11 goals and 29 points in 41 games with Michigan State.
The following season was a bit of a disappointment, with Thelen collecting just 11 assists in the 33 games he played for Michigan State. But hey, it was all good. He had a chance to prove that the little speed bump was a foregone chapter in his career when he returned…ahh, right. Thelen never played another game with Michigan State. He was dismissed by the league for "rules infractions". Oh, Anthony James Thelen, you rascal.
But, all was forgiven after Thelen's debut season in the WHL's Prince Albert Raiders. 13 goals, 36 points and 79 penalty minutes in 72 games. He also collected a respectable -30 in the +/- stat category, but even back then I thought that it was a BS stat so it was all cool with me and A.J.
But, um, things got a bit, uh, rough after that.
Sure, the following season he still managed to tally 21 points in 53 games (with the Raiders and the Vancouver Giants), but it was never the same with me and A.J. The Wild weren't in love with Thelen either, deciding to let him go unsigned after the 2006-2007 campaign. Thelen then turned pro with the Texas Wildcatters of the ECHL, and seemed to have found his game, or just a more suitable league for him. Thelen shook (I'd imagine) the ECHL by scoring 7 goals and 35 points in 63 games.
Unfortunately for Thelen, he never made the jump to AHL level. Sure, he played in 9 games for the Rochester Americans during the 2009-2010 season, but other than that, Thelen was an ECHL defenceman and will be remembered as one. After the 2010-2011 campaign with Kalamazoo Wings, Thelen had to retire from the sport of hockey. A history of concussions and back issues forced Thelen to call it a day at the young age of 25.
A first round draft pick for the Wild, a Memorial Cup winner with the Vancouver Giants and an ECHL All-Star with the Florida Everblades. You didn't turn out as they hoped, A.J., but you'll always have a place in my heart. Thank you for your story.
***
So, what are your go-to stories? Fire away on the comments section below.