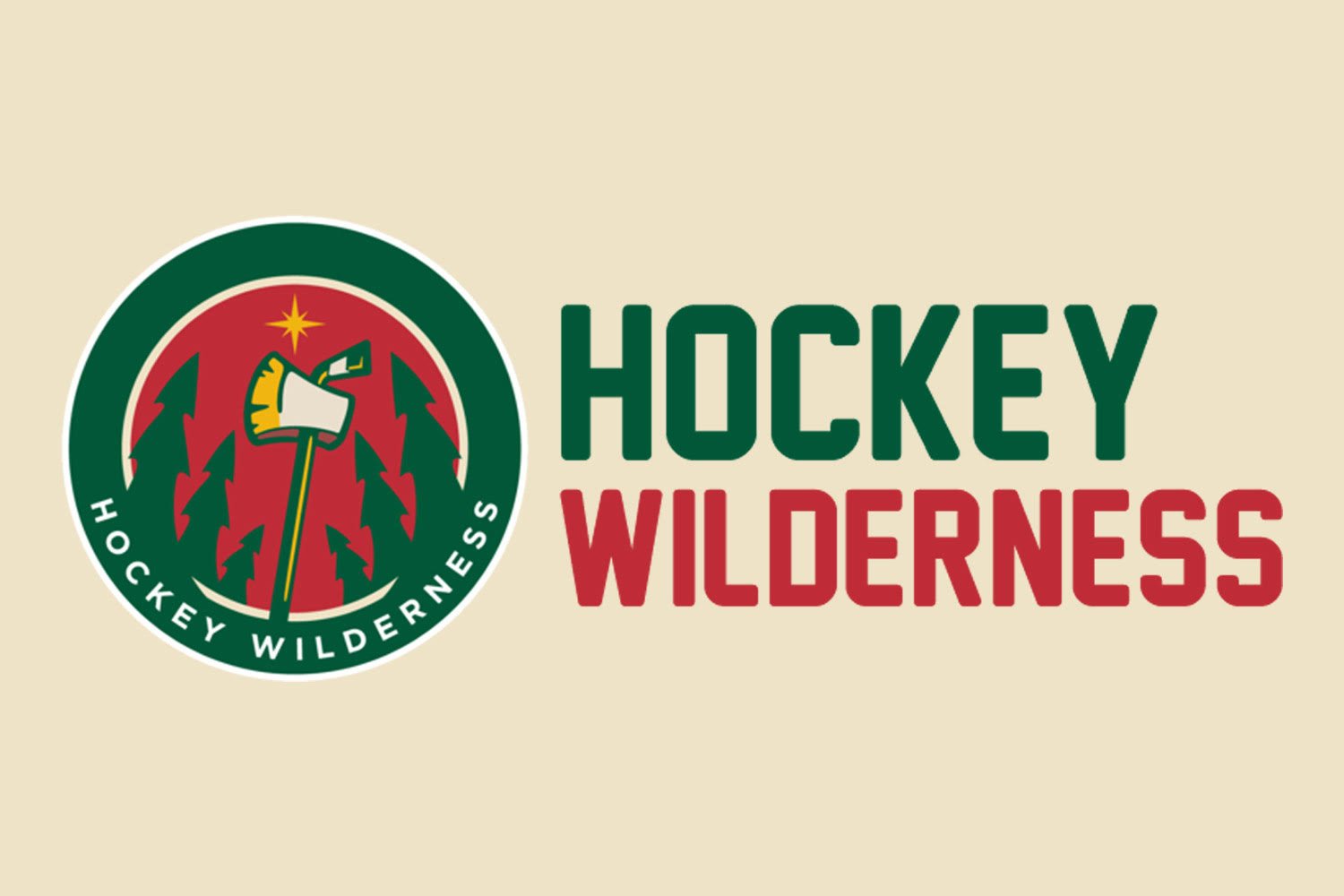 NHL PLAYOFFS - FIRST ROUND - GAME 5
MINNESOTA WILD AT WINNIPEG JETS
6:30PM Central, Bell MTS Place, Winnipeg, Manitoba
TV: USA, SN, Fox Sports-North
Radio: KFAN 100.3 and affiliates
Streaming: Fox Sports Go app
I hope I'm wrong, but this… could be it, Wilderness. 
After getting shut out on home ice Tuesday, Minnesota now officially has its proverbial back against the proverbial wall. Getting itself back into this series is a mountainous climb in and of itself, let alone finding a way to get through it victoriously. It isn't completely unthinkable for the Wild to overcome this 3-1 deficit—after all, a certain 2003 team did it twice in one postseason—but considering that the odds were stacked against the Green 'n' Wheats even before $18 million of its salary cap went on the shelf simultaneously… well… it doesn't look good. 
Still, you never know what might happen if Minnesota can find a way to steal this one tonight in Winnipeg. 
In trying to do so, Bruce Boudreau has decided to make a bit of a roster shake-up to try to inject some life into a lineup that had a really hard time getting anything going offensively in Game 4. So in come a couple more of our AHL call-ups, bringing Minnesota's total to four skaters in its playoff lineup that spent time in the minors this season, plus one that spent almost the entire year playing college hockey. That's not meant to diminish the performances of the youngsters—because they've all been good—but on a squad in which experience felt like one of its only advantages over Winnipeg coming into this series, it suddenly looks quite inexperienced. 
The Jets are on the verge of winning their first series in current franchise history, and the first for the city of Winnipeg in 31 years. Thus, the fans will be excitable again tonight… Great! 
It's Game 5, and your season is on the line. Give 'em hell, Wild. That's all you can do. 
WINNIPEG JETS
I'm not sure if you've heard, but apparently Jets defenseman Josh Morrissey made a dirty cross-check last game and caught Eric Staal in the face. I think I read something about it on Twitter. 
Anyway, Morrissey is out for tonight's game as a result, thanks to our good friends over at the NHL Department of Player Safety. The suspension is too little and too late from the perspective of Wild fans, who think the uncalled infraction was the deciding moment in Tuesday's game (it probably was, although going scoreless for the rest of the contest had nothing to do with not getting the call in the moment). 
But from Winnipeg's viewpoint, it's a little absurd that the non-call got so much attention, considering Nino Niederreiter got away scot-free with a pretty deliberate head-butt on Ben Chiarot. And let's not forget about the conspiracy theorists who are still crying foul on Marcus Foligno for his alleged knee punch a couple games ago, which has left Tyler Myers sidelined. The point is that there have been questionable non-calls on both sides, but the Jets have found a way to fight through those that negatively affected them.
After all this drama and violence, Winnipeg will lose another d-man from a blueline that was already lacking Toby Enstrom, Dmitry Kulikov, and Myers. Whoa is the Wild for losing Parise and Suter, but Winnipeg doesn't exactly have its full complement of players either. Minnesota must find a way to expose this thinned out defense.
I picked on Connor Hellebuyck before the last game, and the Vezina Trophy finalist responded with a 30-save shutout, so I won't say anything negative about him today and see if that works. 
STORYLINES
Ryan Murphy and Kyle Rau are the guys drawing in tonight, as doghouse resident Tyler Ennis will sit, along with Carson Soucy. Murphy brings a slightly more offensive style from the blueline than Soucy, something that you know Boudreau must be craving after his team failed to pot a single measly goal in Game 4. It's another attempt to fill some of the void left by Suter, as the hope is that Murphy will help get the puck up ice a little faster and create a bit more from the backend.
Meanwhile, Rau brings a little more bite on the forecheck and a more prototypical bottom six style than that of Ennis, who just isn't built or wired to play a checking role. Boudreau clearly has been displeased with the play of Ennis pretty much all season, and unless Minnesota can find a way to miraculously win this series, I have a suspicion that we've seen the last of Tyler Ennis in a Wild uniform.
For the second consecutive year, Devan Dubnyk has been outstanding in the opening round of the playoffs, but simply hasn't gotten the support needed to win games. He has looked confident, fundamentally sound, and even when he has made mistakes, he has rebounded quickly to give his team a chance to win every night. Dubnyk is now at a .930 save percentage in this series, which is the best he's had in four postseasons. Give the guy some help, Wild! 
I refuse to pile on Charlie Coyle, Jason Zucker, and Nino Niederreiter for going cold, because they've gotten plenty of criticism the last few days. But… it's probably worth… at least noting… that the three of them have combined for zero points. That's zero… zero points. In four games. Zero points in four games.
INJURIES
No Suter, no Parise, no Luke Kunin.
No update on Tyler Myers, so I'd guess he's still out. Same with Kuliov, Enstrom, and Mathieu Perreault. 
The Gamethread will post at 6PM Central. Below are the projected lineups thanks to DailyFaceoff.com, but swap Rau for Ennis and Murphy for Soucy. Oh, and take Morrissey out of the Jets lineup. So... these projections aren't perfect.