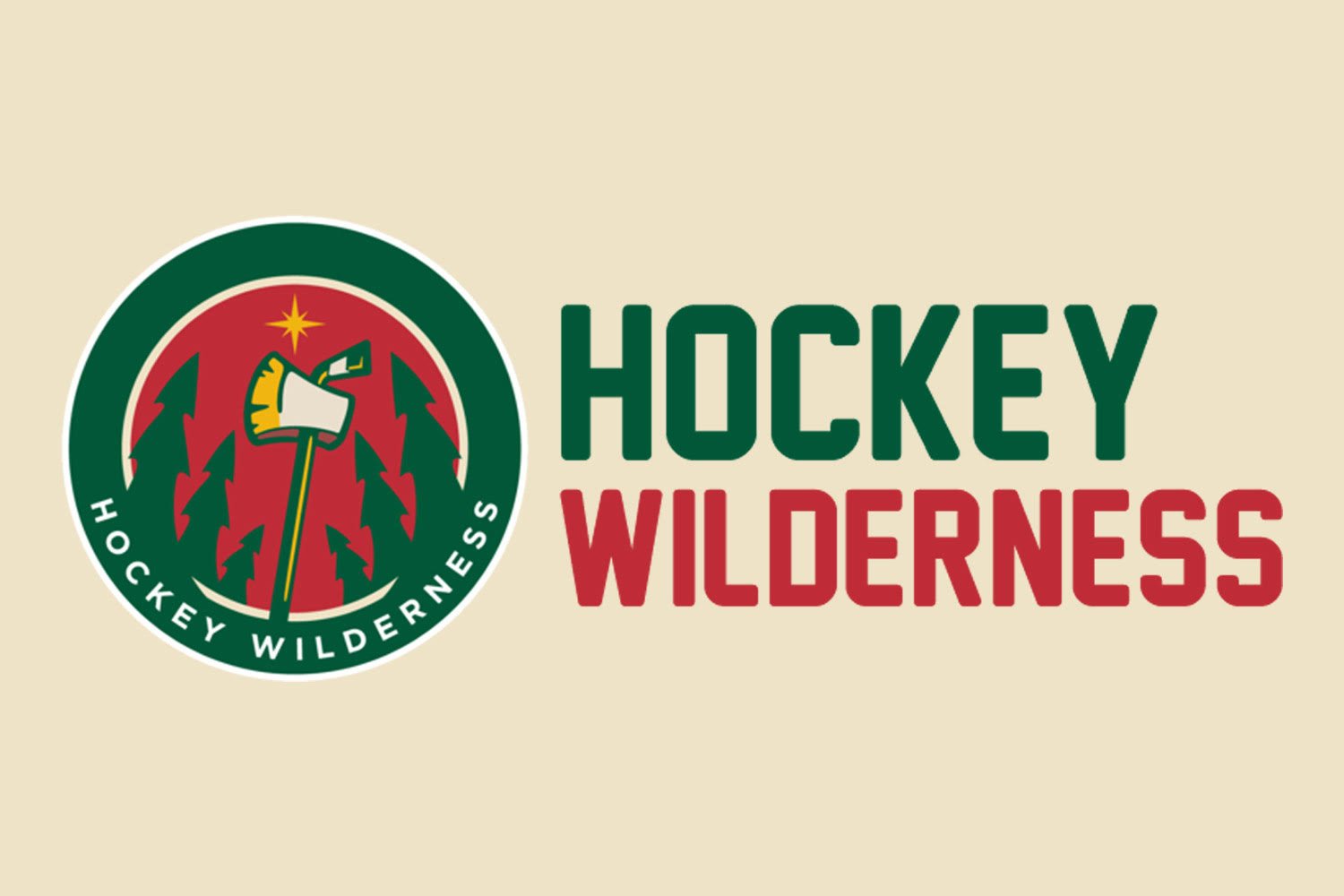 NHL PLAYOFFS - FIRST ROUND - GAME 3
MINNESOTA WILD VS WINNIPEG JETS
6:00PM Central, Xcel Energy Center, St. Paul, Minnesota
TV: USA, SN, Fox Sports-North
Radio: KFAN 100.3 and affiliates
Streaming: Fox Sports Go app
…And we're back in must-win mode. 
Entering this series against the highly powerful Winnipeg Jets, few in the hockey world gave the Wild a fighting chance. In the Wilderness, though, there was plenty of hope that Minnesota could rise to the occasion as the underdog and at least give its neighbors to the north all that it could handle. 
In Game 1, the Wild had Winnipeg on the ropes briefly, but it didn't sustain nearly enough offensive pressure to win a playoff game against a better team that night. In Game 2, Minnesota came out with a little more piss and vinegar in the opening frame, but then the wheels slowly removed themselves from the Wild's wagon in the second and third. In the end, the Wild was outgunned, outmanned, outnumbered, and outplanned (I've been listening to the Hamilton soundtrack a lot lately).
After being outshot 40-20 in the opening game, that number got even more embarrassing in the second contest of the series, as the Jets fired 44 shots at Devan Dubnyk, while the Wild only mustered 17. Yes, you read that right… 44-17. In a playoff game. That's not going to get it done in any game, let alone a playoff game.
Adding an interesting wrinkle to tonight's game story is the weather in the Twin Cities, as the Great April Blizzard of 2018 grounded the Jets yesterday (sorry, I can't not make a pun in this situation). The team was actually on its way to MSP, but its plane got diverted to Duluth, and it eventually decided just to go back home. The Jets are expected to make the trip again this morning, so the good people at Minneapolis-St. Paul International Airport will need to do some outstanding work to make sure that a playoff hockey game can actually happen tonight. 
Methinks the Wild's fans will find a way to fight through the weather to make it to Xcel Energy Center this evening, but be safe out there!
WINNIPEG JETS
As advertised, this team is really effing good. Winnipeg has been fast, physical, and was absolutely dominant for the last two periods of Game 2, leaving no question as to which side deserved to win that night. 
At the beginning of the third period Friday, the producers of Hockey Night in Canada tried to package together a set of Connor Hellebuyck's best saves. The problem was that at that point in the game, Minnesota had only gotten through to the young netminder 14 times, and none of its attempts at goal were particularly menacing. The "highlight" reel that resulted was a series of basic, run-of-the-mill butterfly saves on shots coming from outside with zero traffic in front. Minnesota might want to try to put a little more pressure on Hellebuyck, who entered this series untested in the playoffs, and after two games... remains... untested in the playoffs.
Patrik Laine had an insane point streak in February and March, where he scored 26 points in fifteen games. He then went quiet to close out the year, scoring just one goal and one assist in the team's final ten games. Unfortunately for Minnesota, Laine is back to form, as he has registered two goals and an assist in the first two playoff games of his young but illustrious career. He's gotten his wicked shot on Dubnyk ten times so far this series.
Laine was kind enough, though, to play the violin for the Wild after his late goal on Friday.
Stretching back to March, the Jets have now won seven games in a row and thirteen of their last fourteen. 
STORYLINES
The big news out of Wild practice yesterday was Matt Dumba's absence. With Ryan Suter out, Dumba has been forced into the minute munching role, as he logged just a hair under 27 minutes of icetime in Game 1 and just a hair over 30 minutes in Game 2. Bruce Boudreau told media after practice that Dumba's ok and will play tonight, but his nonattendance yesterday is definitely concerning. Hey, injury bug, thanks for coming, but you've gotten more than your fair share at this point. Please kindly show yourself out.
Jason Zucker, Eric Staal, and Mikael Granlund were reunited at yesterday's practice. This probably should have happened already, although loading up the top line does tend to work better on home ice, where the Wild gets more advantageous matchups. If this trio can't find a way to make an impact tonight, then beating Winnipeg just isn't meant to be. 
Boudreau said all the right things about his team overcoming adversity and all that mumbo jumbo yesterday, telling media, "We have been able to bounce back because guys care and they want to work hard to fix what hasn't gone well." The fact of the matter is that every time we've thought this team was about to crumble this season, it has found a way to bounce back. Bruce's boys will have to play out of their minds to defeat Winnipeg tonight, but hopefully being back in the friendly confines of the X—where the Wild has been so outstanding this season—will help this squad find a little more magic.
INJURIES
No Ryan Suter, no Luke Kunin. Please don't let Dumba be hurt. 
Mathieu Perreault remains questionable after leaving Game 1 and missing Game 2. Matt Hendricks is apparently ready to return, per Rotoworld, but if I'm Paul Maurice, I don't think I'd make any lineup changes from last game. 
The Gamethread will post at 5:30PM Central. Below are the projected lineups, thanks to DailyFaceoff.com.