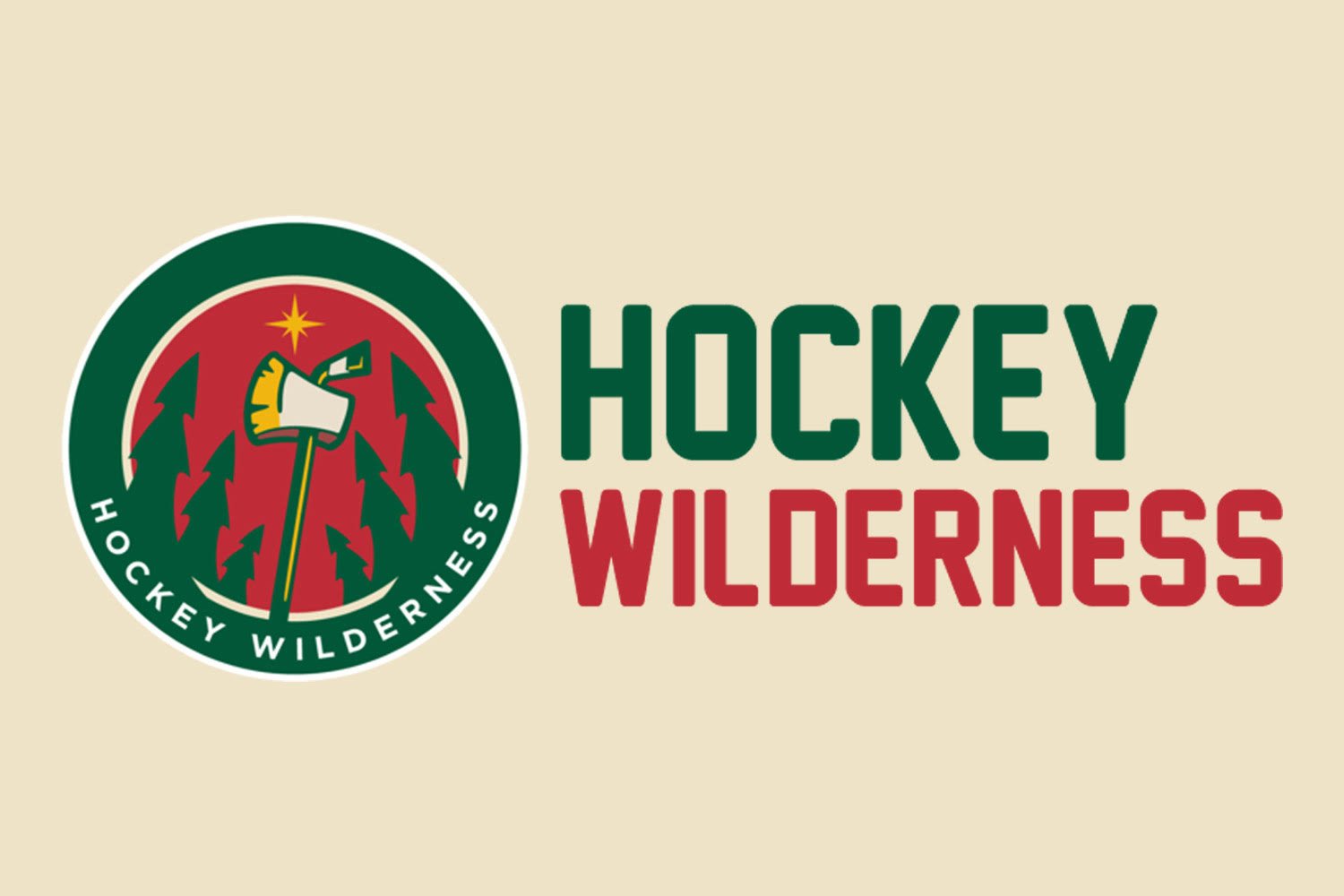 After playing nearly half of the games this season, sustaining a few minor injuries and testing out some different players, Bruce Boudreau and company seem to have a very good feeling for the talent on the roster. The team has also gotten to test its depth as a result of untimely injuries, but the depth players have played well enough to earn their spot by taking advantage of the opportunity. This is a good problem to have, unless you are a prospect wanting to break through to the NHL. Though the Wild have several free agents and a pending expansion draft, it is possible, and likely, that the team will return a very similar roster next year, and the opportunities to break into the NHL in a meaningful way will be limited. Prospects will be asked to perform in a very limited sample size to earn further opportunity on the ice.
While it is a good problem to have, it becomes a complex situation when planning ahead for your young prospects, who eventually will need NHL experience to continue their development. For the first time in a few years, the Wild have several prospects who are worthy of genuine excitement, so the equation will likely be a puzzle for management throughout next year. Compounding the problem is that the bulk of the notable prospects are forwards, where the Wild are pretty deeply entrenched with veterans and their young core. The Blue line is also entrenched, but all signs point to that being disrupted by the expansion draft. Today, we'll look at a couple of the Wild's top prospects and what their path to the NHL might entail.
Big Names
Let's start by taking a look at the prospects that the organization would likely want to see get a look or claim a spot in the NHL. Joel Eriksson Ek already saw his first cup of coffee this year, and used the opportunity to make it a difficult decision to return him home to Sweden. Alex Tuch has yet to touch the ice in an NHL game, but is quickly approaching the 50 games Boudreau assigned to him in the AHL, and we may yet get a glimpse this year. Beyond that, it is likely that the former first-round picks may be joined by the most recent top pick should Luke Kunin opt to turn pro following his sophomore season at the University of Wisconsin. His World Junior Classic and fellow gold-medalist Jordan Greenway also figures to join the pro ranks following this year. Rounding out the big names are guys that have already arrived in Iowa in Sam Anas, Mario Lucia and Gustav Olofsson and Mike Reilly on the blue line. This is a healthy, but forward-heavy, crop of talent.
Forwards
To understand the possibility of finding a spot for any prospect, let's take a look at the current forward roster and look at the many possibilities that could change before next season begins:
Zach Parise - Eric Staal - Charlie Coyle
Mikael Granlund - Mikko Koivu - Jason Zucker
Nino Niederreiter - Erik Haula - Jason Pominville
Chris Stewart - Tyler Graovac - Jordan Schroeder
Scratched: Kurtis Gabriel
As stated above, many of the forwards are pretty entrenched but there are a couple who are not guaranteed their roster spot. Both Tyler Graovac and Jordan Schroeder have come up as injury substitutions for Zac Dalpe, Zach Parise and the occasional illness here and there, but have forced the team to keep them with their play. Their two spots will be up for grabs for another prospect to jump up and grab, but the prospect will have to earn their own way. Graovac, in particular, has impressed in his limited minutes and has the flexibility to play the wing as well as center. Let's look at what might open up another couple spots. Gabriel's extra spot won;t likely be handed to a prospect the organization would like to see playing, but could go to a more season veteran to provide depth on road trips.
Restricted Free Agents
Mikael Granlund, Nino Niederreiter, and Erik Haula are all restricted free agents, meaning that the team retains their rights and will have the opportunity to have open negotiations with the players should other teams express interest via an offer sheet. Granlund and Niederreiter both seem due for longer term commitments with substantial raises following excellent performances so far this year. It may prove difficult for the team to retain all three and remain salary cap compliant, so one or more of them could be offered as a trade or the team could simply not tender an offer. However, it appears that the team will be likely to make its best effort to retain all three and it is unlikely that the team is forced to move on from more than one member of this group, if any.
Expansion Draft
It looks increasingly likely that the most attractive player available to the Vegas Knights will come from the blue line, but there are still other scenarios in which Vegas could opt to choose hometown hero Jason Zucker. The Wild could also opt to offer Zucker and other considerations to the Knights in exchange for not selecting a defenseman from Minnesota. In a more perfect world, the package to protect the defender could be built around Jason Pominville and his large salary cap hit, which would benefit the Wild by freeing up cap space and assist the Knights in getting to the cap floor. This would require convincing Pominville to accept such a scenario, and is not likely. It would probably also cost the Wild a top prospect from such as Tuch to make it happen.
Unrestricted Free Agents
It is extremely unlikely the Wild would acquire a UFA with these top prospects waiting in the wings or knocking on the door, but it is still possible.
Most Likely
This author tends to believe the Wild will find a way to retain their entire forward ranks, with a defenseman likely to be picked and head to Vegas, leaving some cap space to re-sign the three RFA's. There exists a narrative that Haula is dispensible with JEE almost certain to grab an NHL job, but that argument has plenty of faults, most notably on the plan's effect on penalty killing and faceoffs. I believe it is far more likely that we see JEE start the season as the 4C with Graovac moving over to LW and Stewart back to the right side. Tuch and the rest will earn their games from injuries and illnesses that are inevitable throughout the course of a season, but none beyond Eriksson Ek will earn a full time job to start the season. Instead, they'll have to earn their minutes from small opportunities, the way Graovac and Schroeder have done this season.
Defense
The future of the defensive core seems to be more certain. The Wild will be forced to expose two of the following 4 blue liners: Jared Spurgeon, Marco Scandella, Jonas Brodin and Matt Dumba. The word is out around the league on Jared Spurgeon, who would certainly be chosen if exposed, so it is likely that he will be protected. The 3rd and final spot will be handed to one of the remaining three. Most of the fanbase seems to think that it should go to Dumba, leaving Vegas to choose from Scandella and Brodin. However, there is a growing sentiment that Brodin should be protected based on the season he's put up and the fact that he's just 23. But the loss of any of the three will leave a gaping hole in the starting defensive pairs and provide an opportunity for Christian Folin, Reilly or Olofsson to break through to the NHL.
Most Likely
Regardless of my opinion, I believe that the Wild will elect to protect either Dumba or Brodin and leave Scandella unprotected, leaving Vegas with the difficult choice between Scandella and Brodin/Dumba. I strongly believe that Fletcher would like to keep this defensive core together and will work some kind of trade to prevent the loss of one of the starting six. A package could be built around a couple of prospects such as Reilly, Olofsson, Tuch and possibly even including Pominville. I also think Nate Prosser has a strong chance to be re-signed as the 7th defenseman for spot duty.
Trades
Of course, Chuck Fletcher could trump everything discussed above by moving players ahead of the trade deadline or around the expansion draft. This may all be moot, but it certainly looks like this is a quality group when it plays the way Boudreau has them playing and it will be worth all efforts to return the group as closely as possible for next season.