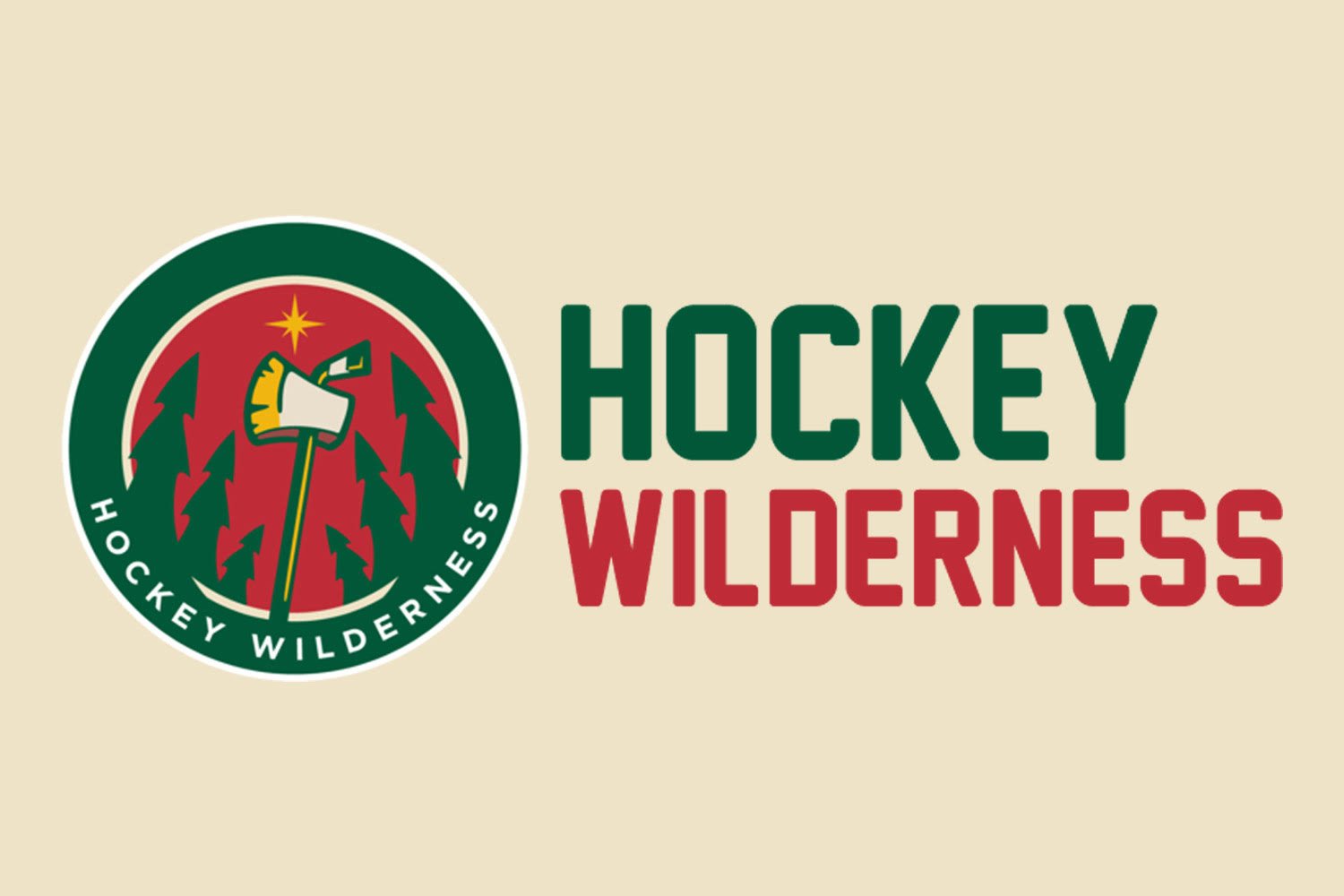 All right. Yesterday we made the case that the Winnipeg Jets would win their upcoming series with the Minnesota Wild. Admittedly, not a tough case to make, given that Winnipeg is the heavy favorite, and widely considered to be a true Cup contender.
It's probably a bit harder to make the case for Minnesota to win, especially since they lost Ryan Suter late in the season. But hey, shit happens. Remember what happened to Minnesota last year, when they were looking primed to make a Cup run? A significantly weaker 3rd-seed knocked them out of the playoffs.
Winnipeg is big, fast, skilled, and formidable. But they're not unbeatable. There's a chance that Minnesota could upset the Jets and advance to the next round.
But how? Here's 5 reasons Minnesota could shock the NHL and topple Winnipeg.
Next D-man Up
Suter's absence is going to be a massive blow. There's no denying that. Suter provides 27 minutes of very good two-way hockey in all situations every night. You can't replace him.
But it should be noted that Minnesota still has a fairly strong blue line.
Without Suter, the pairing of Matt Dumba and Jonas Brodin will have to carry the load for the Wild. Back in October, this would've seemed like a kind of doomsday scenario. Dumba and Brodin struggled to find consistency and chemistry while playing together, an issue that dated back to last season.
But something clicked mid-season, and the pair finally realized their potential. Since the New Year, Dumba and Brodin greatly improved their possession numbers while out-scoring opponents 24-16. And with Dumba's breakout 50-point season, the Jets are going to have to account for him.
Behind Dumba and Brodin will likely be Jared Spurgeon, who might return from injury in Game 1. Spurgeon may be even more crucial to the Wild's success than even Suter. Spurgeon is fantastic in transition, a stout defender, and jumps into the offense without ever seeming to make a mistake. He also tends to find chemistry with virtually every other defensive partner, which is good news for Carson Soucy, who practiced with Spurgeon yesterday.
Speaking of Soucy, he's part of a pair of Wild rookies who've impressed in short stints. Soucy has held his own since Suter's injury, winning the shot battle and impressing with his skating in 3 games. Nick Seeler has impressed to an even greater degree. He's played in 22 games, and is 2nd in the NHL in allowing high-danger scoring chances, allowing just 7.5 per hour at 5-on-5. He won't contribute offense, but being able to keep shots to the outside will be crucial if the Wild want to stop Winnipeg.
Speaking of defense...
Selke Smooth Forwards
A big reason why the Wild are consistently so good at defense is that they have perhaps the best collection of defensive forwards in the NHL. All throughout the lineup, the Wild have forwards that lock down the high-danger areas of the ice and make life easier for Devan Dubnyk.
Mikko Koivu allows the fewest scoring-chances per hour of any forward in the league*. Not only does he block off scoring chances, he also works hard to gain possession in the defensive zone. According to SportsNet's Andrew Berkshire, Koivu is great at both recovering loose pucks and taking pucks away from opponents in the defensive and neutral zones.
Koivu's linemate Mikael Granlund allows the 5th-fewest scoring chances. Fourth-liners Joel Eriksson Ek and Marcus Foligno allow the 10th and 18th-fewest, respectively. Top-liner Nino Niederreiter allows the 28th-fewest. You might worry about the Wild's ability to roll 4 lines offensively, but just about every line Minnesota puts out has an elite shut-down defender. They'll need those guys to perform at their best to have a chance at slowing down the likes of Blake Wheeler and Patrik Laine.
Death to 3-on-3
Overtime has been a bit of a death sentence for Minnesota since the league went to a 3-on-3 overtime format. The Wild have been out-scored 13-8 at 3-on-3 play in the last two seasons. Their -5 goal differential in that time is the second-worst among playoff teams (Anaheim, -6).
The reason for this has a lot to do with the makeup of the Wild's roster. 3-on-3 overtime favors speedy players who excel in open ice. Minnesota's players tend towards older and slower. Even among the younger players, Jason Zucker is the only one who can boast of having elite speed.
In the playoffs, the league reverts back to 5-on-5 overtime, where Minnesota is much more likely to thrive. Players who don't do well with the extra space- like Koivu, for example- can now muck it up in the extra frame. The Wild have 52.6% of the goal share at 5-on-5 this year, which is admittedly less than Winnipeg (54.7%), but it at least gives them more of a chance than the regular-season overtime format.
It might not seem like a big deal, since Winnipeg still is a better 5-on-5 team than Minnesota. But given how much of an impact overtime goals can have on determining the outcome of a series, the difference in rules really helps the Wild.
X Marks the Spot
Yesterday we talked about the Wild's road woes- they've won just 7 out of 21 road games versus playoff teams this season. But the Wild have also been amazing at home, winning 27 games in the friendly confines of the Xcel Energy Center. They've also played the Jets well at home, losing a tight 2-1 game on Halloween, then racking up 41 shots in January en route to a convincing 4-1 win.
Given Winnipeg's home dominance, it'd be a tall order for the Wild to steal a game from the Bell MTS Place. But if they can manage to take even 1 of 4 of those road games, the Wild could well sweep their home games and take the series.
Parise Does It
Last season, Minnesota seemed primed to enter the postseason with something they hadn't had since the days of Marian Gaborik: A dynamic forward who could make things happen.
Unfortunately, things didn't work out for Mikael Granlund and the Wild. Granlund broke his wrist in Game 1, and was ineffective after that.
This season could be different. Not only is Granlund healthy and coming off another star-caliber season, but the Wild have two other dynamic forwards at their disposal. Eric Staal just tied the Wild's single-season record with 42 goals, looking even better than he had during last season's comeback campaign. And Jason Zucker's cemented his status as a bona-fide playmaker, racking up a career-high 33 goals and 64 points.
But the Wild have spent most of the season with a very top-heavy forward unit, especially compared to last season. Minnesota's depth was their strength last season, with 8 forwards scoring 40 or more points. This season? Only 4 players (Staal, Granlund, Zucker, Koivu) have eclipsed the 40-point mark.
Injuries have had something to do with it, but even accounting for injuries, the Wild have had little in the way of secondary scoring.
That might well change if Zach Parise's resurgence can carry into the postseason.
After missing the first half of the season with back and leg issues, Parise has 15 goals and 24 points in 42 games. Over an 82-game pace, that's a respectable 29-goal, 47-point season. And that would be encouraging enough for the Wild entering the playoffs.
But it looks even more encouraging when you remember that Parise had to basically play his way into game shape. After getting 21 contests under his belt, Parise went on a tear, scoring 12 goals and 17 points. Even better, he looked like the player the State of Hockey was accustomed to seeing, battling hard around the net.
If Parise can be the player he was before back injuries started derailing him, that'll go a long way towards being able to keep up with the Jets' offense.
And with enough secondary scoring, combined with that defense, and maybe juuuuuust a little break on the road or in overtime, we could see Minnesota vanquishing Winnipeg and making a step towards a Cup run.
*Among 365 forwards with 500+ minutes in the regular season