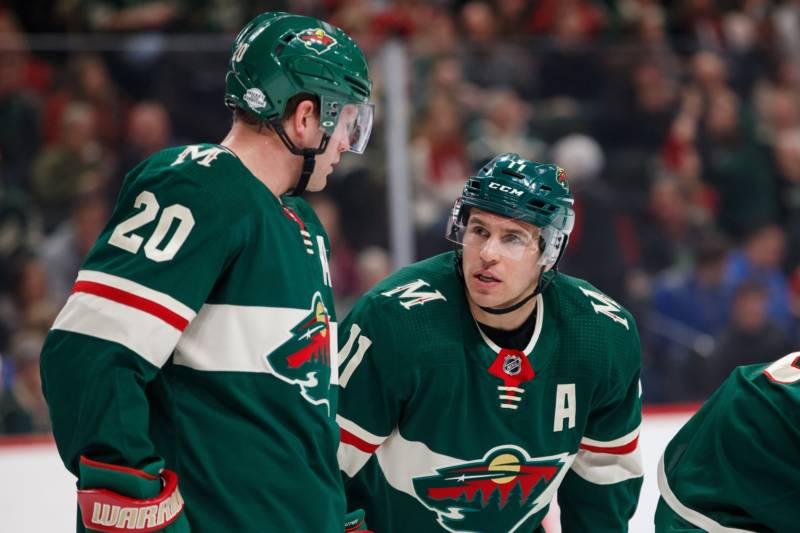 Lately, you have read all about the best players and moments -- and even the unfortunate ones -- from the Minnesota Wild in the past decade. But now that the calendar and decade have flipped to 2020, it is time to start gazing ahead instead of behind. With that in mind, let's look at the five people who will most influence the Wild in the 2020s.
This is an obvious choice, but no one will more than likely have a greater influence over the Wild roster in the next decade than Guerin. If he can manage a front office unlike his predecessor, Guerin should be in charge of the Wild roster for a good portion of the decade as owner Craig Leipold is a patient man who loves to give his staff a long leash. Guerin has yet to make a move as general manager since being hired this past August. It is not likely you will see a move until closer to the trade deadline, but as the Wild continue to try and retool the roster and build another contender, Guerin will not be long for staying quiet.
Craig Leipold
The Wild owner has remained adamant that his team can still be a playoff team despite woes in the past two seasons. At some point in the next decade, should the Wild continue to flounder, Leipold may need to give his blessing on a more formal rebuild. It's not likely, but if things go really bad, it may be the only option Leipold has left in his quest to bring a Stanley Cup to Minnesota.
Kirill Kaprizov
The retooling of the Wild roster is shaping up to be structured around the prized winger. After this season, Kaprizov is freed from his contract in the KHL and he has remained steadfast in saying he wants to play in the NHL. If and when Kaprizov comes over to play for the Wild, he will need to show those elite skills that the team so badly needs if the Wild want to remain relevant in the 2020s. If Kaprizov can't translate his game to the NHL, then you might see that rebuild mentioned above come into play.
At some point in the decade, the Parise and Suter era will come to an end in Minnesota. Whether it's in 2026 when their contracts expire or sooner -- via trade or retirement -- they will not be on the roster when the new decade ends. What could really factor into roster decisions later in the decade is if Parise and/or Suter retire before the end of their contracts, the Wild would be hit by cap recapture penalties that would really hamper their ability to spend to the cap like they usually do. The penalty ultimately depends on when the retirement comes for the players, but any sort of early retirement will greatly affect the Wild over this decade.
---
http://zonecoverage.com/wp-content/uploads/2016/05/itunes.jpghttp://zonecoverage.com/wp-content/uploads/2017/05/Podcast-header-Image-City-1.jpg