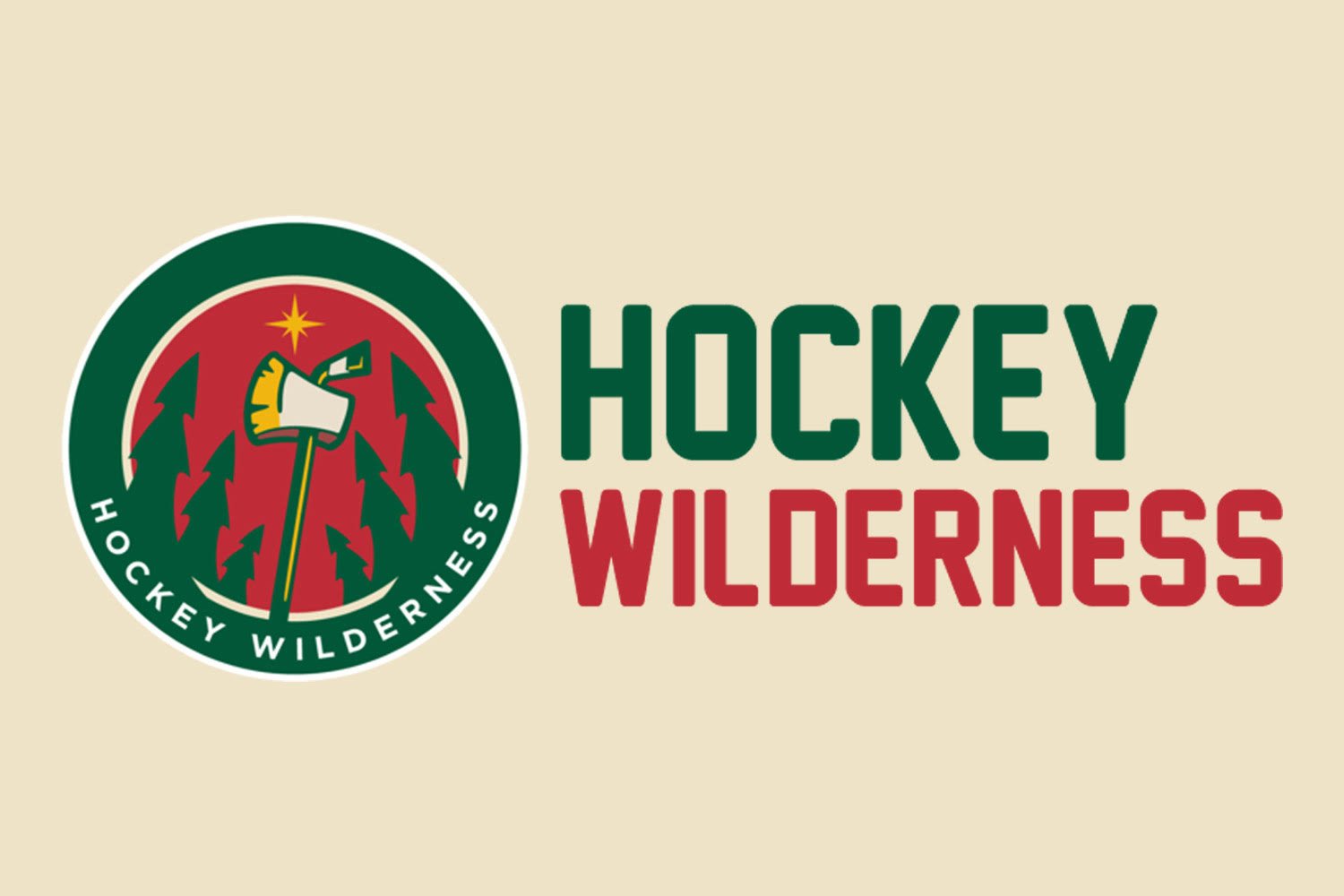 MINNESOTA WILD VS WASHINGTON CAPITALS
7:00PM Central, Xcel Energy Center, St. Paul, Minnesota
TV: Fox Sports-North
Radio: KFAN 100.3 and affiliates
Streaming: Fox Sports Go app, NHL.tv (free game)
Don't look now, Wilderness, but we're right back in this thing!  
Tuesday's win over the Rangers—which finally gave Minnesota a bit of breathing room over the likes of Wild Card chasers Anaheim, Los Angeles, and Colorado—truly put Minnesota back in the race for one of the top three spots in the Central Division. It has been argued here in the past that the target for this team should not be a Wild Card spot, as that would require a roller coaster ride of uncertainty all the way to the end.
Instead, the aim should absolutely be on surpassing the Dallas Stars and St. Louis Blues to take hold of one of the guaranteed Central Division playoff spots. With the victory Tuesday, Minnesota is back within four points of that third spot, held currently by St. Louis, and can theoretically draw level with Dallas tonight. The Wild has three games in hand on the Blues and one game in hand on the Stars.
Though the Wild has gotten five out of six possible points in its last three games, it hasn't brought its best sixty-minute effort in any of the three. In each contest of this homestand so far, Minnesota has gotten out to a three-goal lead, and then taken its foot off of the proverbial gas pedal, instead reverting to the turtle-like defensive strategy that we've seen from this team in the past. The ploy worked to perfection against the Blackhawks, as Chicago's shooters were boxed out throughout the evening, and Devan Dubnyk was on top of his game to earn the shutout. But against Phoenix and New York, we saw one disastrous overtime loss and one butt-clench of a third period to barely hang on for the W. 
Tonight, Minnesota will likely need that elusive full-game effort, as Alex Ovechkin and his somewhat perplexing silverish hair come riding into town.  
WASHINGTON CAPITALS
Ovechkin leads the NHL in goals, and also the sun came up today. At 32 years old, the non-Olympic athlete from Russia (this year) continues to demonstrate why he's the best goal scorer of our generation, still blasting away one-timers from the left circle and giving goaltenders across the league recurring nightmares. Ovi has 33 goals on the season.  
After Ovechkin, Washington is getting good production once again from Evgeny Kuznetsov—another non-Olympic athlete from Russia (this year)—who has posted 54 points, while John Carlson has added a whopping 45 points from the blueline. After that, however, there has been a serious decline from several of the Capitals' veteran stars, leaving many in DC a bit concerned about the play of their team, despite still holding the top spot in the Metropolitan Division.
With guys like T.J. Oshie and Andre Burakovsky struggling to find the scoresheet consistently, the offensive depth doesn't seem to be quite as profound for this team as in past seasons. Still, the Capitals have a scary power play (though Minnesota surprisingly has a slight edge in that category) and all-world goaltending in Braden Holtby, so this very much remains a team to be reckoned with.
The Capitals have lost their last two in a row, though both defeats have come in overtime.
STORYLINES
Dubnyk, who has been excellent of late and is the NHL's reigning Third Star of the Week, has struggled in his career against the Capitals. According to hockey-reference.com, Dubnyk has a 2-4-1 record in seven career appearances against Washington, with a 3.61 GAA and .879 save percentage. That save percentage is his lowest against any opponent in the NHL. On the other side, Ovechkin has scored better than a goal per game against Minnesota in his career, so figuring out a way to stop him will be the biggest key for Dubnyk (assuming he starts) and the Wild this evening. With Dubnyk's struggles in mind, Boudreau gave Alex Stalock the last start against this team in November, but Minnesota still fell 3-1 in that game.
Nick Seeler played a relatively quiet game on Tuesday in his NHL debut, logging 10:41 of ice time and recording one shot on goal—a blast into the pads of Henrik Lundqvist—and a +1 rating. One would have to think, though, that this type of game was exactly what Bruce Boudreau was hoping to see from the big, tough 24-year-old, as he clearly hadn't been a fan of the loose-cannon approach that Mike Reilly was bringing to the third pairing. Seeler next to Nate Prosser does create a very defensively-minded bottom pair that is just looking to do its job in Minnesota's zone and bring a little physicality to opposing forwards. Though it's a very small sample size, I could see Seeler sticking for at least a few more games.
Zach Parise finally got rewarded for his hard work Tuesday with his first goal in eight games and third of his seventeen-game season so far. The marker was one of the most Parise-like goals of all time, as he pressured Rick Nash deep in New York's zone on what looked like a nothing play. The always-tenacious Parise stuck his stick out, somehow deflected Nash's clearing attempt, and crashed the net as the caroming puck found its way under Lundqvist's skate. It was far from the prettiest goal we've ever seen, but the determination of Parise never ceases to amaze. Zach now has points in each of his last four games, and is playing great hockey. I anticipate that the goals will start coming a bit more regularly for him moving forward, so hopefully that weird little deflection goal Tuesday will help him get rolling.
The Wild took yesterday off.
INJURIES
Still no Jonas Brodin. Charlie Coyle took a puck in the face and disappeared for part of Tuesday's game, but eventually returned.
Jay Beagle got whacked in the ribs by Dustin Byfuglien on Tuesday, and is questionable for today's game, per Rotoworld. The Caps are otherwise healthy.
Below are the projected lineups, thanks to DailyFaceoff.com. The Gamethread will post at 6:30PM. Thanks for reading!