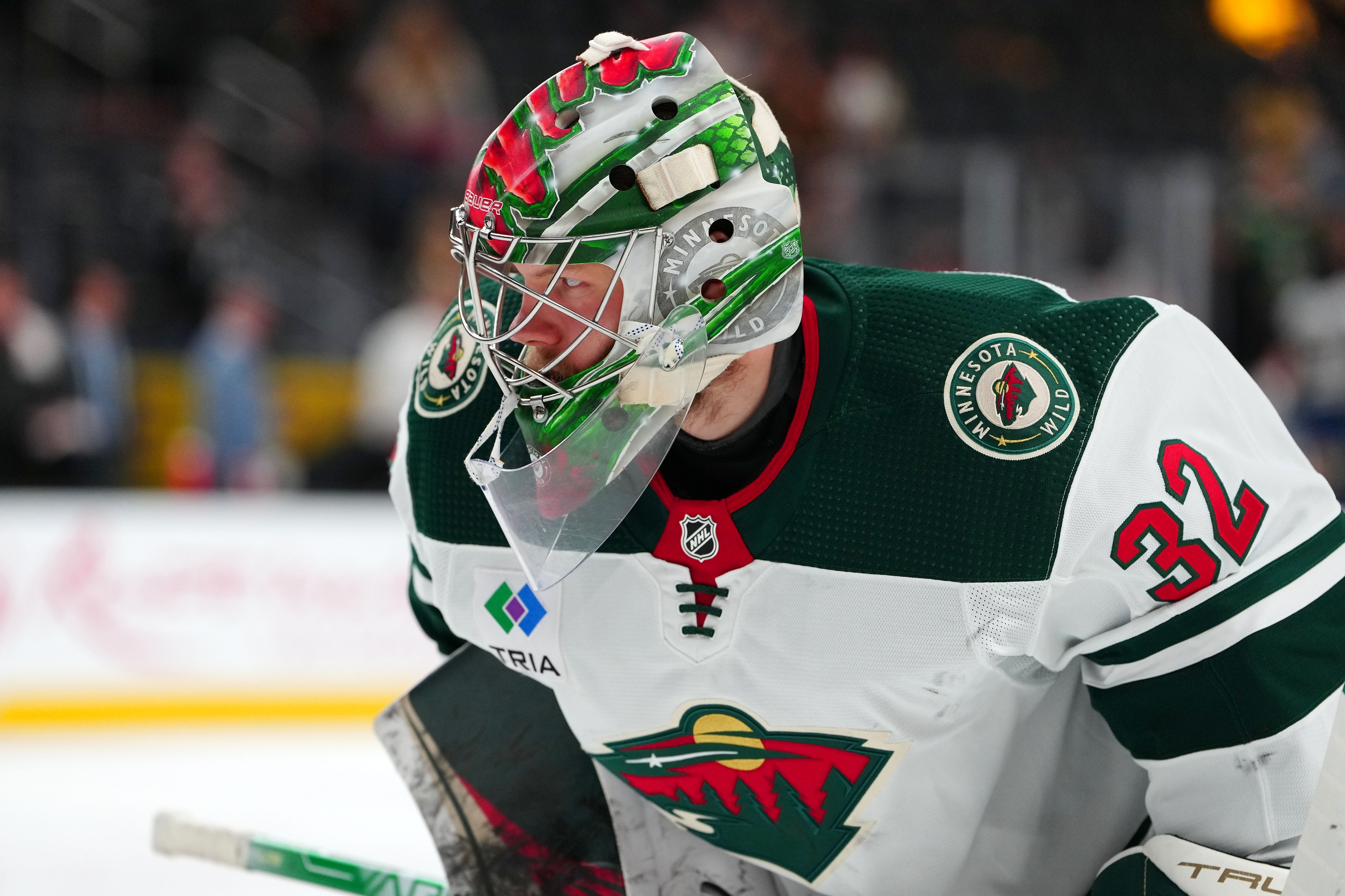 Image courtesy of © Stephen R. Sylvanie - USA TODAY Sports
Bill Guerin thought he had his goalie tandem set when he signed Marc-Andre Fleury to a two-year, $7 million extension on July 7 last year. But Cam Talbot and his agent thought otherwise. George Bezos and Talbot's camp didn't love that Talbot was making $3 million per year. "We both stated our opinions," Bezos texted Pierre LeBrun. "Billy has a lot to think about."
Guerin's response? "I don't have s– to do."
The 18-year NHL veteran turned Minnesota Wild general manager eventually relented, sending Talbot, 35, to the Ottawa Senators for Filip Gustavsson. In a fit of pique, he flipped his declining goaltender for a player who needed a change of scenery. Gustavsson, 24, had a .931 save percentage and 2.10 GAA and earned a three-year, $11.25 million contract in arbitration.
The Wild? They're back to where they started.
"Bill Guerin…basically said in his eyes, Gus is not the true No. 1 of this team," The Athletic's Russo told Paul Allen in a recent KFAN interview. "Fleury is still gonna play a huge part. But I think if you ask Gustavsson, his goal is to pick off more starts than he did last year and really create a 1a situation where he at least gets the bulk of the starts like he did in the second half over Flower."
It's a different dynamic, of course. Gustavsson isn't Fleury's peer, as Talbot was. He's his understudy. Fleury is 38, and the Wild have to manage his workload. Gustavsson has to respect Fleury as a future Hall of Famer, but Minnesota also needs him to spell the first-overall pick in 2003. For context, Gustvsson was five years old when the Pittsburgh Penguins drafted Fleury. 
Gustavsson is fighting a war on two fronts, though. He is not only trying to share time in the crease with Fleury, but he also has to stave off top prospect Jesper Wallstedt. The Wild took Wallstedt 20th overall in 2021, and the Swedish goaltender had a 2.68 GAA and .908 save percentage in 38 AHL games last year. However, he struggled in two playoff games, owning a 3.35 GAA and a .897 save percentage. 
It's a small sample size, and Wallstedt was going to start the year in Iowa regardless of how he played in the postseason. Goalies take a longer time to develop. But he's a legitimate prospect and could become Minnesota's goaltender of the future. It's a first-world problem for the organization if he pans out, of course. As long as Gustavsson plays well, they can always flip him to another team. But it's still something that factors into his situation here.
"He said…that this is a proving point," Russo said on KFAN, referring to a Zoom interview Gustavsson held with reporters on Monday. "In three years, he's not gonna just olé the job to Jesper Wallstedt. He wants to be the true No. 1, a star in this league, and then put the Wild in a tough position either to re-sign him and trade Wallstedt or maybe he moves on."
If Wallstedt eventually looks like a franchise goalie, things will come full circle for the Wild. Gustavsson and Wallstedt are peers. Perhaps they find common ground and share the net. But Gustavsson may want to stay a No. 1. In that case, Guerin should have enough time to work out a deal. He pulled it off once. He should be able to again.
The only issue for the Wild will be developing Wallstedt behind Gustavsson. Goalies can be protective of the net, and Gustavsson naturally will know that Wallstedt is his heir apparent. Any game Wallstedt plays will help his development and take away playing time from Gustavsson. It's a problem for next year or late this season at the earliest. 
It's also a nice problem to have. Gustavsson earned security with a three-year contract, but he also should be motivated going into the season. It's a win-win solution for the Wild, who had two goalies in their mid-30s a year ago. As long as they think ahead and manage the Gustavsson-Wallstedt situation, they should have a solution in net for years to come. Rare is it for a GM to pull off a successful trade like Guerin did with Gustavsson, given how quickly it came together. But it worked out, and it put the Wild in a good situation for years to come.
2