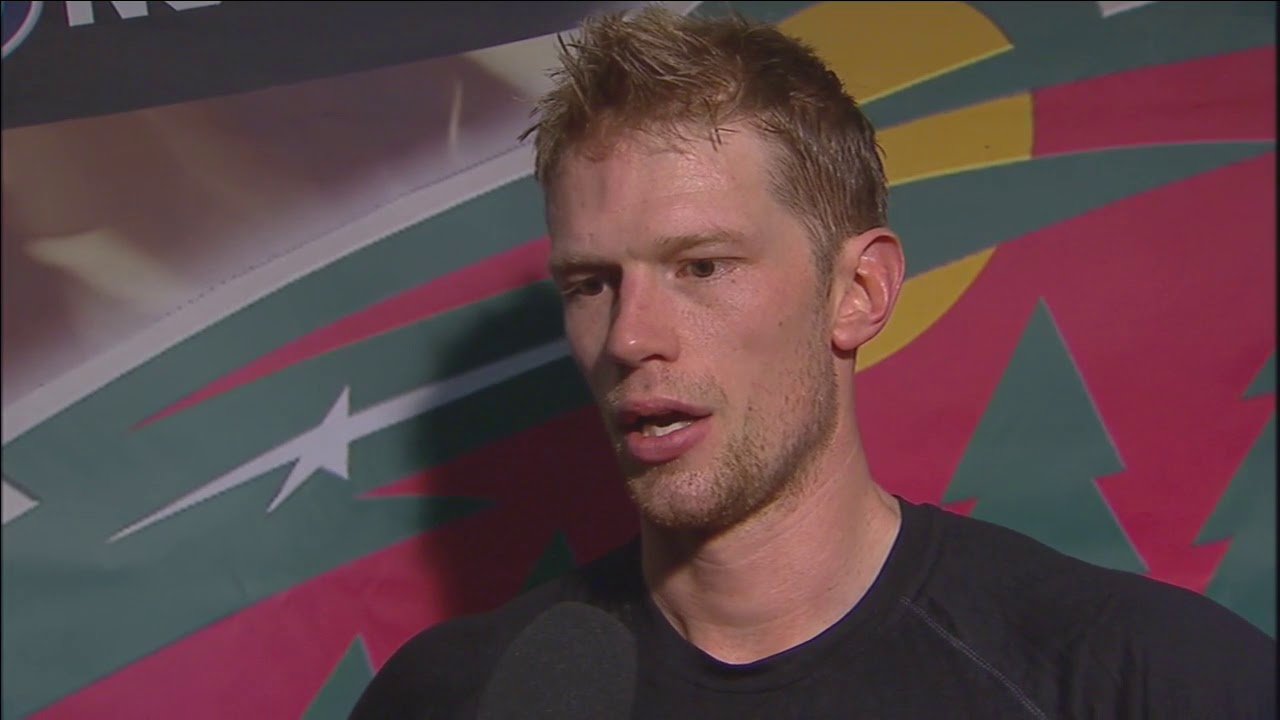 If recent history has taught us anything, it's that the Minnesota Wild sure do love to pull themselves out of incredibly difficult situations.
While referencing Ben Remington's official guide on 'swoons', you find that time and again the Wild have put themselves in less than ideal situations only to come roaring back late in the season. This has just about been a yearly occurrence since 2013-14. Yes, it is also understood that the Wild have to actually string together a solid set of games before we can label this a swoon.
Well here we are again, with the Wild playing absolutely abysmal hockey right out of the gate to begin 2017-18. They have been plagued by injuries, inconsistent efforts -- to which Bruce Boudreau has lambasted his squad a few times -- and just some awful puck luck that has resulted in some fluky goals (see below).
Prior to Thursday night's game against Montreal -- a team Minnesota has won six straight games against -- the Wild currently sit last in the Central Division with 12 points, and trail Chicago and Dallas by four points. Those games in hand that Minnesota built up in October -- when they played a whopping six games in the first 19 days of the season -- have now gone away as both the Blackhawks and Stars have only played one more game than the Wild.
The team has also done themselves no favors by losing three of four games -- all in regulation -- to Central Division foes to begin the year. So any chance they had to climb back up against their rivals, they have otherwise faltered so far.
As Eric Staal said after Wednesday night's loss to Toronto, "At the end of the day it's about results and wins."
Staal hits it right on the head, but the fact still remains: Minnesota is not getting those results. And any more floundering will result in further distance between them and the teams they are chasing.
The Central Division has been one of, if not the toughest in the league since 2013-14. With the Wild already sitting on the bottom, they have to climb back up over at least two teams just to get themselves into a Wild Card spot -- depending on how other teams over in the Pacific are doing. Even Colorado (Editor's Note: Yuck) -- one of the worst teams in recent memory last year -- has gotten off to a better start than the Wild. However, the Avs appear to be a team that the Wild could jump as the Matt Duchene trade signaled that Colorado is now all-in on a rebuild.

Nashville is poised to make another deep playoff run, especially after acquiring Kyle Turris in the Duchene trade. Dallas appears to be a bit more stable with Ken Hitchcock now (again) behind the bench. Chicago is Chicago; in other words, the Blackhawks will always be a playoff contender. Winnipeg appears to be finally ready to step into the light and bring a consistent winner to Manitoba. St. Louis is off to a blazing hot start despite having key injuries early on.
The Wild? They appear to be just stagnant right now. And they need that stagnant play to end rather quickly.
Minnesota gets right back on the horse Thursday night against Montreal -- a struggling team who Minnesota easily dismantled last Thursday 6-3 in St. Paul. Boudreau said he hopes his team can build on their solid play -- or just executing their game plan -- from Wednesday night against Toronto, as they have not done so many times to begin this season. The Wild peppered the Toronto net time and time again on Wednesday, but in shades of last April, they could not beat the goaltender despite badly outplaying their opposition.
With the next three games against struggling teams -- Montreal followed by a home-and-home series with Philadelphia -- the Wild could use these games to jump-start their season and climb back into relevancy in the Central Division.
If they don't, then they run into a stretch where seven of the next eight games come against teams currently sitting inside the playoff picture, and risk their slump engulfing the entire month of November. If that happens, teams that are sitting outside the playoffs on Dec. 1 typically don't climb their way back in.
So the Wild would be making a tough spot that much worse.
So you best hope the road team comes out Thursday night with a bit of urgency. Otherwise, it could mean a long winter ahead for the State of Hockey.
---
Never Miss an Episode of Giles & The Goalie!