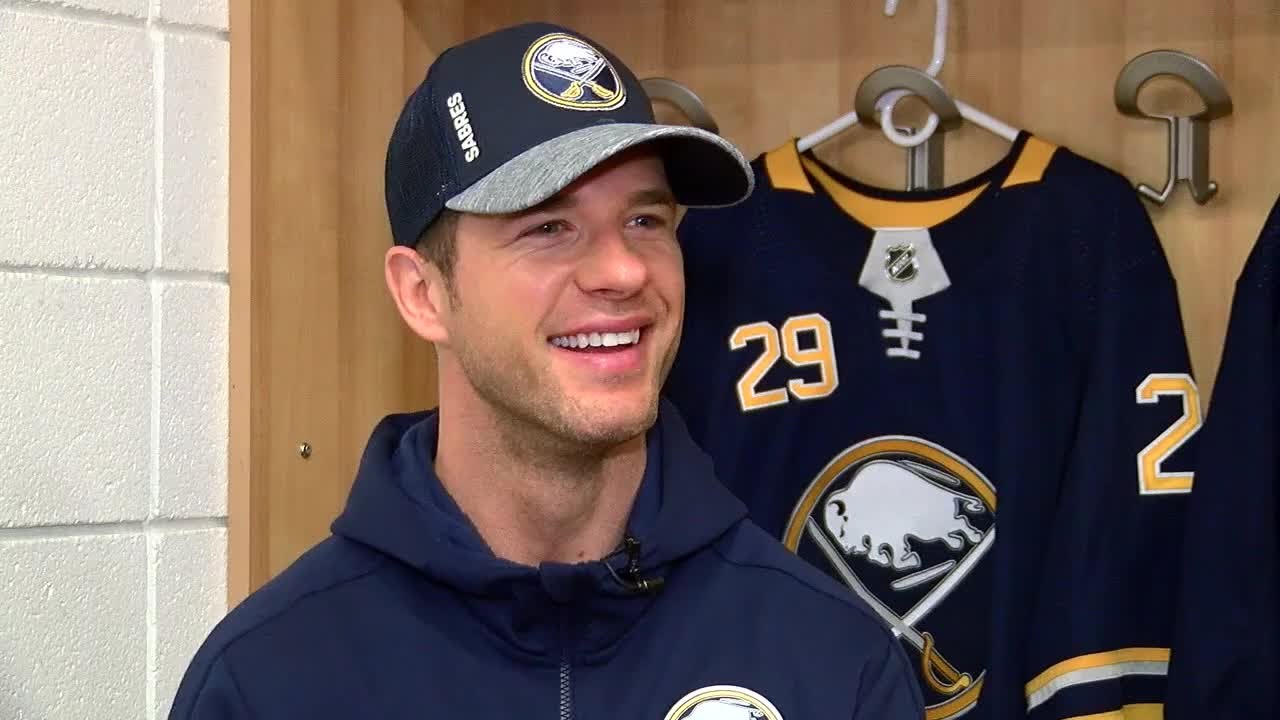 It has not been a great start to the season for the Minnesota Wild. At 2-3-2, an injury-ravaged team has certainly not gotten off to the start they hoped in the wake of a five-game exit in the Stanley Cup Playoffs last spring.
So while you sit and ponder how this team can get better, let's put some salt on the wound by checking in on some old friends who departed the State of Hockey this past summer.
Christian Folin - Los Angeles Kings
Folin has played in every game for the Kings so far this season, as he is getting regular time on the third defensive pairing. His average ice time -- 16:23 -- is the best it's ever been in his NHL career, despite only getting 11 and 12 minutes respectively the past two games. No points for the Gothenburg, Sweden native as of yet, but still he has to be just glad about getting game action out in Southern California.
Martin Hanzal - Dallas Stars
After missing some time in the preseason with a lower-body injury, Hanzal has suited up for all nine regular season games with the Stars. It has not been a good start for Hanzal, as he has just registered a lone point -- an empty net goal -- for Dallas. Hanzal is only averaging 15:10 in ice time to start the season, but is currently on the second line as the center.
Erik Haula - Vegas Golden Knights
A lower-body injury -- gotta love those nondescript hockey injury announcements! -- has kept Haula out of the lineup since Oct. 13. Before he was sidlined, Haula tallied a goal and an assist for the upstart Golden Knights -- who have still only lost one game this year. Haula appears to be close to a return, and will more than likely slide in on the third line upon his return.
Darcy Kuemper - Los Angeles Kings
Everyone's favorite backup goalie is off to a solid start in Los Angeles. In two starts and a brief relief appearance, Kuemper is 2-0-0 with a 1.92 goals against average and .929 save percentage. What's even more promising about his start is this -- on Tuesday night against Ottawa, he let in a bad goal to Dion Phaneuf, then quickly rebounded with a fine performance to get the Kings the win in the shootout. This is interesting considering a bad goal from Kuemper in previous years meant another two or three were on the way.
Jason Pominville - Buffalo Sabres
It has been quite the start for old friend Pominville, who is having a resurgent season with the Buffalo Sabres. In 10 games to open the season, Pominville has spent most of his time on a line with Jack Eichel, and it has paid big dividends for him. Pominville has opened the year with five goals and six assists, and is clearly on pace to smash the point total of 47 that he posted last season with the Wild. Meanwhile, the guys he was traded for have tallied...
Don't look up those numbers.
https://twitter.com/myregularface/status/921896403705659392
Nate Prosser - St. Louis Blues
Mike Yeo's prodigal son has yet to play for the Blues this season. But with Jay Bouwmeester out with an ankle injury, it will only be a matter of time before Prosser, an Elk River native, factors into the Blues lineup.
Marco Scandella - Buffalo Sabres
After watching the past two seasons with Minnesota, it's absolutely terrifying to think of Scandella on Buffalo's first defensive pairing. But because of injuries, that's exactly where Scandella is, right alongside Rasmus Ristolainen. The past three games, Scandella has played at least 26:30 in each and has registered his first two points with the Sabres in that time. That's much better than what we saw from him at the beginning of the year, as New Jersey's Nico Hischier put Scandella on the unfortunate end of a highlight-reel goal.
Alex Tuch - Vegas Golden Knights
Here's yet another -- and down the line perhaps the most important -- loss for Minnesota in the expansion draft, Tuch has made the most of his chance with Vegas since being called up from Chicago. In four games, Tuch has tallied two goals and an assist and is now getting third line minutes on the red-hot Golden Knights roster.
---
Never Miss an Episode of Giles & The Goalie!