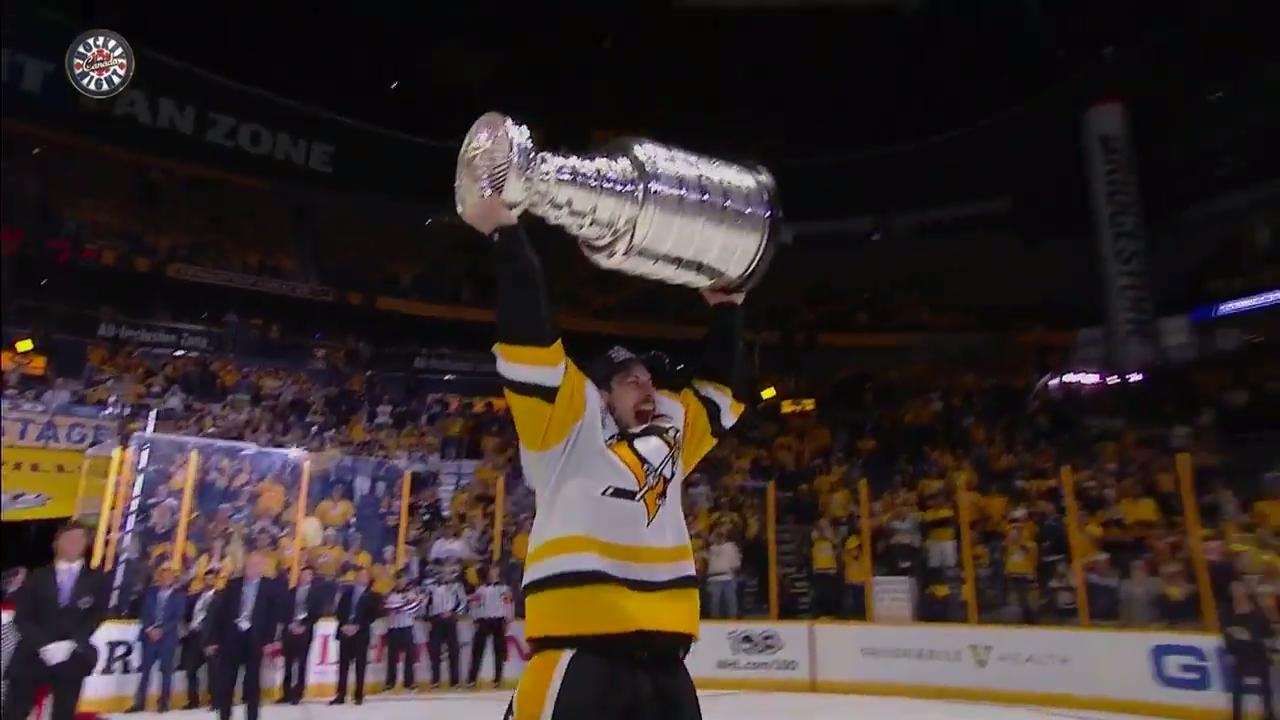 It's that time of year when hockey writers come together and make predictions that look horribly stupid in three months. This writer will be no different, as he offers up his predictions for the Eastern Conference in 2017-18.
Here are the picks:
Atlantic Division
8. Detroit Red Wings – This is a team that needs to full-on rebuild. Their top pairing on defense is Dan Dekeyser and Trevor Daley. Woof. Have fun with the new arena.
7. Ottawa Senators – After a Cinderella run to Game Seven that included double-overtime in the East Finals, this overachieving team takes a huge step back in 2018. No Erik Karlsson to begin the year will really hurt.
6. Florida Panthers – If this team can get more scoring from new additions Evgeny Dadonov and Radim Vrbata, plus a full season from Jonathan Huberdeau, they have a chance. But it's Florida and something always goes wrong with this franchise.
5. Buffalo Sabres – A team that will finally take a step forward in 2018. Defense is still a hot mess, but they have pretty good depth up front. Look for the Sabres to be a bubble Wild Card team.
4. Boston Bruins – David Pastrnak is really good. So are Brad Marchand and Patrice Bergeron. Other than those three, it's hard to get excited about Boston. Defense is seemingly getting worse every year, but they always find a way into the playoffs. Can they again this year?
3. Montreal Canadiens – Acquiring Jonathan Drouin was one of the better moves in the league this summer. But the rest of their roster construction was rather questionable. Forward depth is not good, but when you have the most expensive goaltender in the world, who needs goals?
2. Toronto Maple Leafs – Watching Toronto last year was just great fun. They will be fun again in 2017-18. Now that all the kids have some playoff experience under their belts, they will be competing for the division title.
1. Tampa Bay Lightning – In the NHL, someone/something always ruins the fun. Tampa Bay will be the Toronto fun ruiner this year, as they rise again to the top of the Atlantic, just edging out the Leafs. A healthy year of Steven Stamkos will bring the Bolts back to power.
Metropolitan Division
8. New Jersey Devils – Getting Nico Hischier as the No. 1 overall pick in the draft was a nice step for this team. They also got Marcus Johansson at a bargain price from Washington. But this team is still not good. More rebuilding ahead!
7. Philadelphia Flyers – Another Metro team that found its way into the draft lottery this past year, and the Flyers landed the No. 2 overall pick -- Nolan Patrick. As usual, the Flyers defense is very suspect and they have a giant question mark in goal with Brian Elliott. Maybe they'll get lucky in the lottery, again.
6. New York Islanders – The biggest storyline to open the season is the status of John Tavares. It's the final year of his contract, and the arena situation makes him uneasy about re-signing. The trade for Jordan Eberle was a good move, but this team will be relying on a lot of youth. No big jump for the Isles, and Tavares Watch fully intensifies at the trade deadline.
5. Carolina Hurricanes – A young, trendy team that is moving in the right direction. The last few seasons Carolina has been plagued by abysmal goaltending, and they now hope that Scott Darling can fix that problem. While you might say 'who is that guy' a lot while watching the Canes, they will be a fun watch this season.
4. New York Rangers – New York is running out of kicks at the can with Henrik Lundqvist. If you watched "The King" last year, you might be thinking there are no kicks at the can left, as he had a below-average season. Getting Kevin Shattenkirk and getting rid of Dan Girardi will help the Blueshirts' blueline, but this team is seemingly on its way down. Another wild card spot will be in their future.
3. Washington Capitals – After dominating the league for two years, but never capitalizing in the postseason, the Caps will take a step back this year as they had some key departures (Johansson, Karl Alzner, Justin Williams) during the offseason. They managed to hold on to TJ Oshie, which was…questionable. A lot of the team still remains, so they will no doubt be competitive, but they will not be President's Trophy winners this time around.
2. Pittsburgh Penguins – When you have won back-to-back Stanley Cups, you think that 'toughness' was not needed or covered already on your squad. But Jim Rutherford did not think so, as he traded a first-round pick for Ryan Reaves (!!!). There were a few players to depart the Penguins this summer, but a very good team still remains as they try and three-peat for the first time since the Islanders in 1982.
1. Columbus Blue Jackets – Considering John Tortorella won the Jack Adams Award last year, this is a huge roll of the dice. Coaches who win the award generally don't have a long shelf life afterward. Artemi Panarin is new here, and that Bobrovsky fellow is good in goal. Columbus wins the wacky Metro division, because it makes no sense.
East Playoffs:
Tampa Bay (A1) vs Carolina (WC2)
Toronto (A2) vs Montreal (A3)
Columbus (M1) vs New York Rangers (WC1)
Pittsburgh (M2) vs Washington (M3)
East Final:
Toronto over Pittsburgh in 6
Check back Wednesday for the Western Conference and Stanley Cup Final Predictions!
---
Never Miss an Episode of Giles & The Goalie!