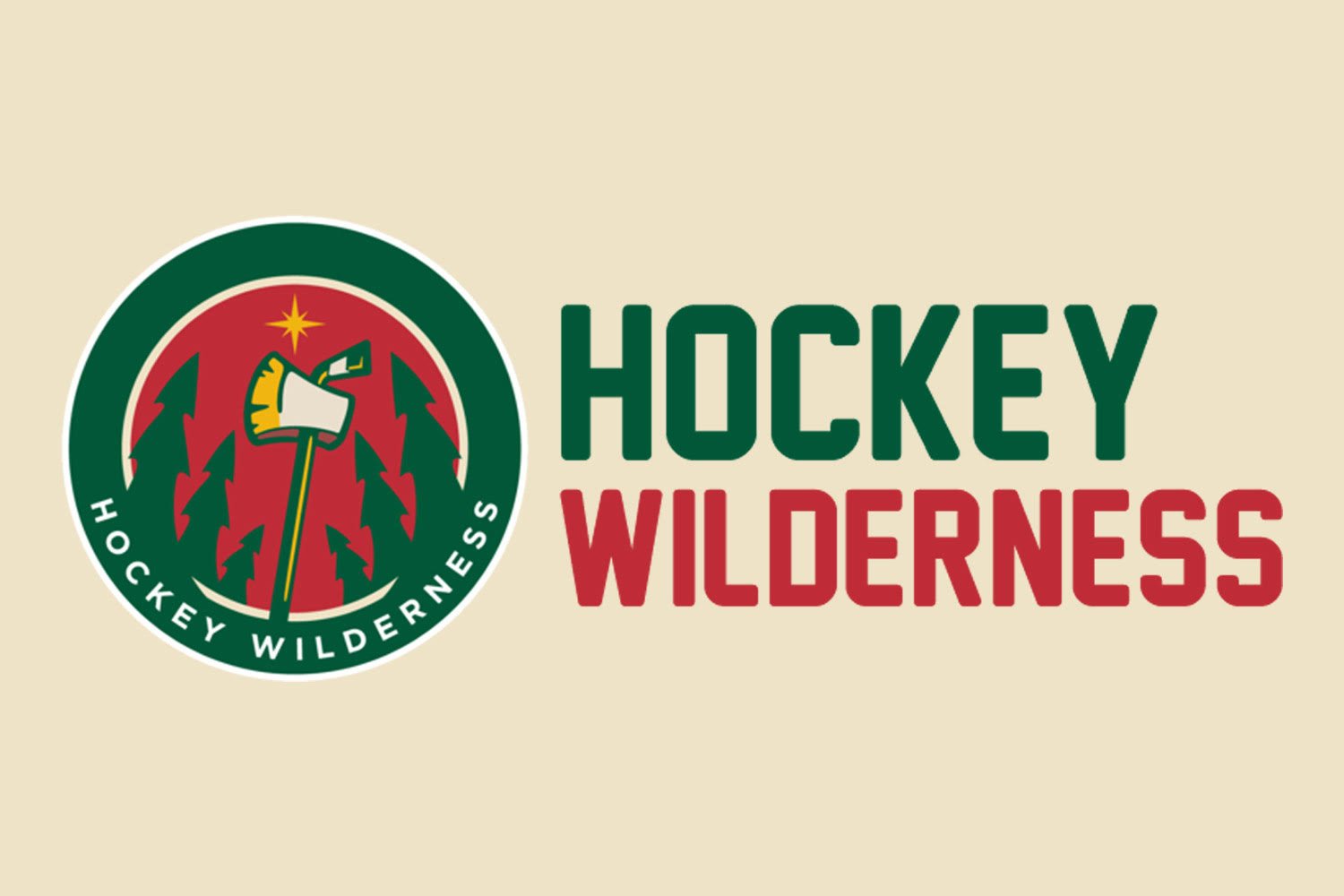 Yes, its the World Championships. Yes, the roster wasn't the best team that they could assemble in Colorado Springs with the Conference Finals going on (though the WCH wasn't the best either...). Yes, it is still mildly disappointing to win your group but see an early exit. But if you're watching the clock countdown on Jordan Greenway making his jump to the NHL? You missed a lot if you weren't paying attention.

Numbers make sense. A lot of people are looking to make money off of numbers right now. The Nashville Predators are supposed to win the Stanley Cup based on numbers. But Jordan Greenway didn't have many numbers. The Minnesota Wild's second round pick of 2015 logged just few minutes of ice time and managed a few shots when he could. It wasn't the Jordan Greenway playing at the World Juniors, a tournament where he averaged 1.14 PPG on his way to his second Gold medal in the junior system. It was a player being able to gauge how to play with professionals, some guys with as many as 300 NHL games played and a few Stanley Cups. Not bad when you're only one of four players invited out of the NCAA (and an incoming junior no less).

As far as the on ice numbers, nothing tops Greenway's minutes against Italy in a 3-0 victory, averaging over a minute per shift; his 8:11 over three periods was the most consistent of his time in Köln with Team USA. He played 11 shifts against Germany, but his shifts per night remained more or less consistent with the competition Team USA was facing. The only game he saw no ice time as against Russia, a game with the most weight: a Group A title...which ended up being for nothing,

. Even in games where he only stepped on the ice during one period, the fact remains: he was only scratched once. Blashill went out of his way to carry 13 forwards on the bench consistently, and Chuck Fletcher owes him.

It's easy to harp on the Worlds: they're at odd times, they're most assuredly not the Olympics, and even when available, most members of USA Hockey choose (wisely) to rest up after the postseason and prepare for the league that puts food on their tables. Injuries happen in international tournaments; John Tavares missed the remainder of the 2014-15 regular season because of international play. But if you're a GM like Chuck Fletcher, Don Sweeney, or newly minted Jason Botterill, why wouldn't you let your future NHLers develop with pros without having to put them on the payroll?

That last bit is a little cold. Low financial risk when injury looms. But on a cap-strapped team like the Minnesota Wild, bringing a player like Luke Kunin out of Wisconsin as a sophomore costs money. Paying a defenseman in the OHL like Gustav Bouramman, costs money. While Luke Kunin was able to test the professional waters of the AHL with the Iowa Wild, Jordan Greenway, barred by the regulations of the NCAA, still needs to limit himself to what essentially amounts to an unpaid internship with the NHL while playing for BU. At the Worlds, however, there's a loophole to Greenway playing with paid professionals. Against teams with some of the best professionals from across the globe (laugh at Stephane de Costa from France making the top 10 in scoring, but he does play for CSKA Moscow and has played in the NHL). According to Brian Hedger (writer for the Athletic Chicago, no less), Greenway embraced his role as a spectator, knowing that everything before him at the IIHF Worlds 2017 was a part of a larger learning experience.

Practice makes perfect (unless you're Erik Karlsson). Practicing with NHL talent definitely provides opportunity. Even without the poster fodder, there were still players on Team USA that are top-line talent in the NHL. Talent that you can learn a lot from by watching and asking questions, especially how to make it (and stay) at the top level. Maybe he saw the moment to realize "I can play with some of the best in the NHL". He obviously meant enough to Blashill to play in all but one contest for the Red, White, and Blue. Though Greenway will return to Boston University to start the 2017-18 season, he hopefully goes back with some newfound knowledge of how to play the game as a professional, and that counts for something.