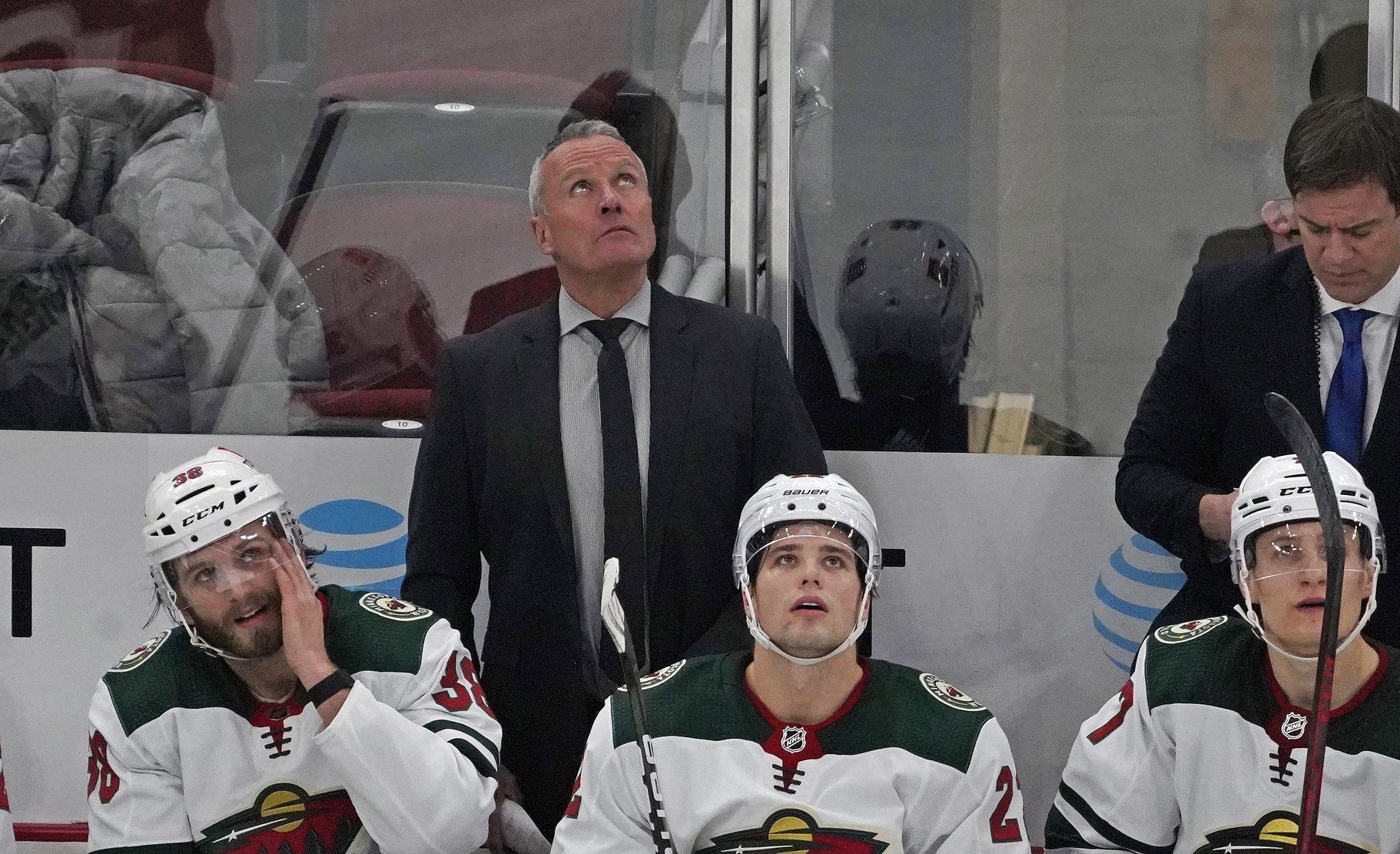 This season, the Minnesota Wild's record books needed to be written from scratch. A total of 13 players set new personal bests in goals, assists, or points. In some cases, players set personal records for all three categories. All this as the team set new records for the franchise. Beyond the way it all came to a screeching halt after only six games, it still feels like the Wild and the players left so much on the table in the regular season and beyond.
If the Wild was better on special teams, imagine how many more goals they could have scored. Envision a power play that doesn't just get the fourth-most power-play opportunities in the league, as the Wild did this season, but also converted on them consistently. Could Kirill Kaprizov, who finished fifth in the points race for the season, have been in the top three with the likes of Connor McDavid or Johnny Gaudreau and Jonathan Huberdeau? Maybe Kevin Fiala would've snapped out of his early-season scoring funk sooner. Rather than having just "three good months," as Bill Guerin characterized it, Fiala could have been an X-factor all season. 
To say that Minnesota struggled on the power play would be an understatement. They ranked 18th out of 32 teams in the regular season and 10th of 16 in the playoffs. Head coach Dean Evason vowed to fix it. "We have to make an emphasis on it from Day 1," Evason told the assembled media at the end-of-season press conference. "Things that we identify as a coaching staff that we need to work on and we need to get better, we will." 
The Wild have championed how close they were as a group all season long. They preached how each player was accountable not only to the coaches but to each other. The same went for the coaching staff. "You try to do things right going through this process and learning at every stage," said Evason after getting rewarded with a new contract extension in December. "We want our group to be team-first and trust their teammates. Communication goes a long way. As ex-players, that's very important to us, and that's how we conduct ourselves." 
However, as the press pushed the head coach about how infrequently the Wild converted on the power play, Evason quickly pointed at the players' collective lack of execution. "We talked about our special teams, and we've made a lot of it. It wasn't good this year. We didn't execute well," Evason said. "There's not a lot of systems in how many years hockey has been around that change, but we have to make it an emphasis from Day 1." 
Still, how do you change a power play that had multiple cold spells through the season? Evason's answer was a deflection away from him and his coaching staff when the Wild's metrics for shot attempt generation were quite good. This despite Minnesota's man-advantage having gone 0-for-13 (twice), 0-for-14, and 0-for-18 at various points throughout the season. It ranked sixth in the league in overall shot attempts. But compare that to the 12th ranking in unblocked shot attempts and 11th in shots on goal, and it appears that the power play setup wasn't optimal.
[caption id=attachment_125713" align="aligncenter" width="456]

Courtesy of HockeyViz.com[/caption]
Shot selection with the man-advantage may have worked in practice against the Wild's bottom-feeding penalty kill. Once it had to face real opposing team PKs, though, it didn't translate into great scoring chances. With Kaprizov, Fiala, and Mats Zuccarello taking the majority of the shots from 20-30 feet out from the net, it only translated to 7.04 goals per hour, for 18th in the league. The Wild only generated 46.99 expected goals on the power play, good for 20th in the league. 
Granted, having Fiala and Kaprizov fire the puck, even from 30 feet from the net, is better than most average shooters. However, it left the Wild PP to live and die on shooting percentage alone. It isn't a strategy that can be considered sustainable. When shooting percentage had a slight uptick, the Wild strung together a set of five games where the power play looked right. However, things went haywire when it dried up again. It shouldn't come as a surprise that a power-play generating the 20th most expected goals would result in an 18th-ranked conversion rate.
Minnesota's problems entering the zone and setting up only exacerbated the issues on the power play. Of the ten players on the Wild power play, only four were above-average on carry-in zone entries. More importantly, six players were below average getting the power play setup. 
[caption id=attachment_125714" align="aligncenter" width="1001]

Courtesy of AllThreeZones.com[/caption]
Evason pointed to the Wild's struggle in the faceoff dot (51% in PP situations) as a reason the Wild's special teams suffered. And while losing a faceoff on the power play only to re-enter the zone and get set up all over again kills momentum, the Wild can't afford to be below-average at zone entries and getting set up.
That's where coaching comes into play. Evason can claim that the Wild didn't execute well. When a power play with that talent that Minnesota has is ranked in the bottom half of the league, play execution is most definitely part of the problem. But when the head coach continues to trot out the same strategies and hopes for a different result, one cannot simply just claim a lack of execution on the ice. Evason could have (and absolutely should have) made adjustments along the way.
The power play didn't suddenly get worse this season. Last year, the Wild had a 17.6% power play that ranked 24th in the NHL. Many of the same issues that cursed the PP this season were there last year. Evason and his staff had an offseason to fix it then, but instead of getting better, it cost them a chance to make a deep run in the playoffs this year.
It's great that he and the rest of the coaching staff have identified that special teams must get better for next season. He's got all offseason to figure out what plagues the power play and ails the penalty kill. Hopefully, Evason can discover the panacea. Until then, this is on him to get the players to execute, whether he thinks it is.
Stats courtesy of AllThreeZones.com, NaturalStatTrick.com, ESPN.com, Evolving-Hockey.com, and Hockey-Reference.com