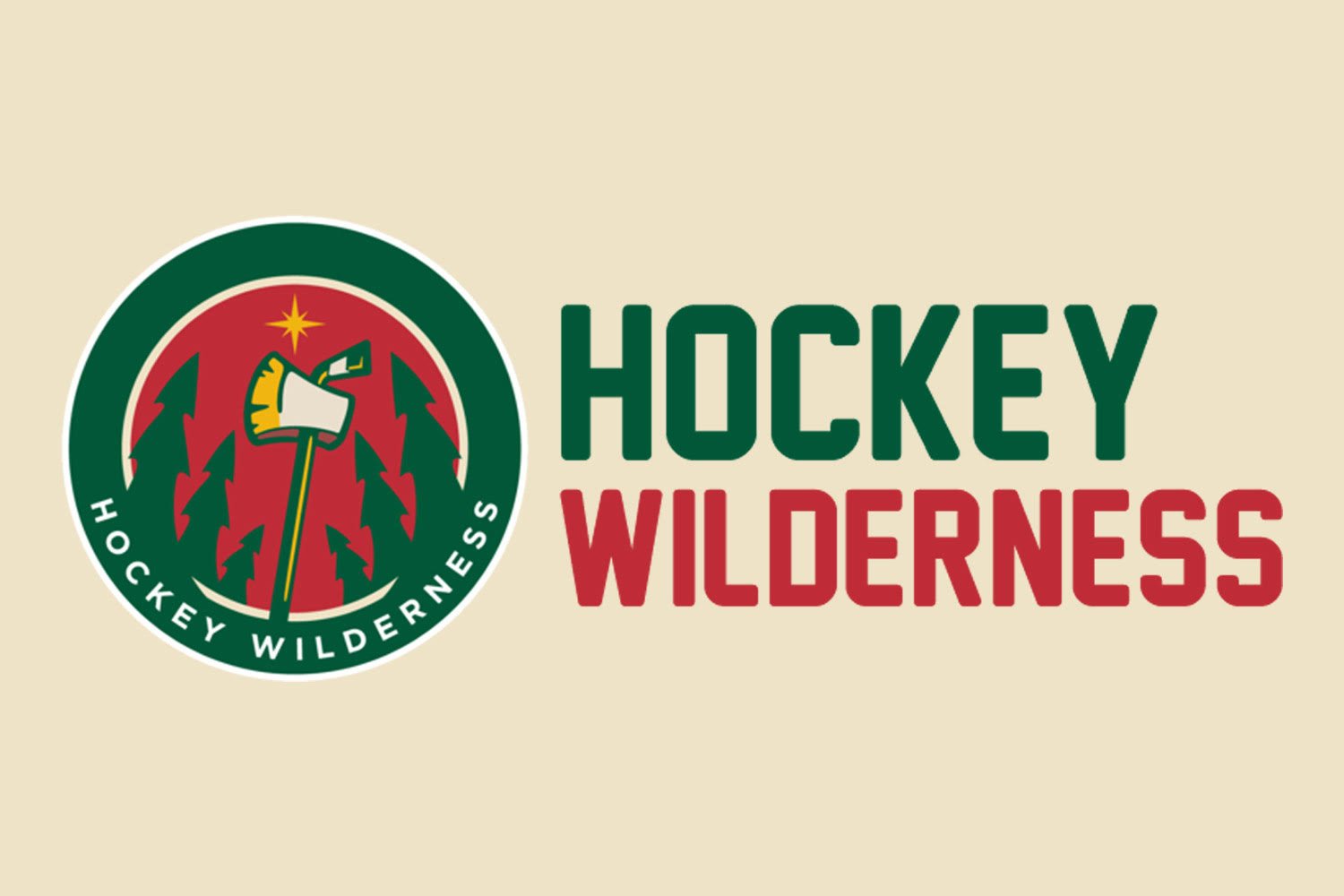 Following the trade of Jason Zucker and the firing of head coach Bruce Boudreau in the last week, there has continued to be a large amount of speculation on what Minnesota Wild GM Bill Guerin will do next — specifically when it comes to his defensemen.
Rightfully so, the main two players who are garnering the most interest in trade discussions are Jonas Brodin and Matt Dumba. While there are other pieces like third-pair defensemen Brad Hunt and Greg Pateryn who could potentially draw some interest, their names have not been brought up much. And even if they were, the return wouldn't be more than a mid-to-late-round draft pick. Realistically, if any defensemen are going to be traded by Monday's trade deadline, it will probably be Brodin or Dumba.
With that in mind, let's take a look at Brodin and Dumba to see what a potential return could include if they are traded, as well as the potential impact on Minnesota's salary cap if a trade is made.
Jonas Brodin
Stats: 2 goals, 22 assists, 24 points in 58 games
Contract: 1 more season after 2019-2020 at a $4.16M cap hit
While the smooth-skating Swedish defensemen has always been solid, particularly in his own end, this season has been a real breakout year for Brodin as he has started to produce more offensively. With 24 points through 58 games played, he is on pace to shatter his previous career high of just 25 points. And at the same time, Brodin has continued to be the reliable defensive player many have become accustomed to.
It's safe to say that Brodin isn't the flashiest player in the world. A look at his stat sheet may not impress much, but when you watch him closely, you begin to notice just how much value he has provided to this Wild team for nearly eight years now.
Brodin is a key player to this team, and it seems Bill Guerin has picked up on that. Guerin seems to greatly appreciate Brodin's game, but if he receives a great trade offer, he has to at least consider pulling the trigger — especially if includes the center that this team so desperately needs.
In terms of trade returns, it seems that Guerin is currently targeting top-six centers on the trade market in exchange for his defensemen instead of primarily future assets. Vincent Trocheck, a 26-year-old center for the Florida Panthers, has been thrown out there as a potential return in a trade involving Brodin. While the concept of Trocheck is intriguing — he is a second-line center with a history of producing offensively — his injury issues are a bit of a red flag. And with him getting close to 27 years old, Trocheck may not exactly be what the Wild would want in return for Brodin. However, he is on a manageable contract, so it is an intriguing option.
As for the salary cap implications of a Brodin trade, it would clear just over $4M in space if no other contracts are coming back the other way, which, at this point, seems unlikely. The cap savings likely would not be big enough to incentivize a Brodin trade, but one thing to consider is that Brodin has only one year left at $4.16M. Next summer, he will likely command a long-term deal with an AAV well above what he is making now, which could be factor in these talks.
Matt Dumba
Stats: 4 goals, 16 assists, 20 points in 58 games
Contract: 3 more seasons after 2019-2020 at a $6M cap hit
The 2019-20 season has been a struggle from Dumba after missing most of 2018-19 due to injury. With only four goals on the season, he is far from reaching the 30-goal plateau that he thought he'd be able to reach earlier this season. His defensive play has also reverted back to the Matt Dumba we saw 2-3 years ago, not the Dumba we saw in 2017-18 and 2018-19.
The good news, however, is that Dumba has started to pick up his play over the past few weeks — especially defensively, where he has played well on a pairing with Jonas Brodin. And while his offense has been lacking, he has been getting plenty of chances. One could even argue that he has just been downright unlucky this season with a measly shooting percentage of 2.8%.
Though his recent play is encouraging, it is still obvious that Dumba needs to be producing offensively in order for him to be fully effective on this Wild team. When he isn't scoring, he tends to pinch and take a lot of risks, which causes leaks in his defensive play. That said, Dumba is still only 25, and what he showed the previous two seasons was extremely impressive.
Everything that makes Dumba such a good player is also what makes him such an attractive trade target to other teams. As a young, right-shot defensemen with dynamic offensive talents, Guerin could likely get a pretty nice haul in return for Dumba if he chose to trade him.
Similar to what was discussed with Brodin, Minnesota would likely want a top-six center and another good asset or two (picks/prospects) in return for Dumba. However, there really is no reason for Guerin to rush a Dumba trade right now. If no teams meet his asking price, it would be best to keep Dumba on the team in hopes of a rebound season in 2020-21. If he does get serious about a potential Dumba trade, though, teams like the Toronto Maple Leafs and Carolina Hurricanes seem like possible landing spots. Like other good teams, however, they wouldn't exactly be willing to give a first or second-line center away right in the middle of a playoff push. So, again, a Dumba trade seems more likely to happen in the offseason (if it happens at all).
With a $6M cap hit over the next three season after 2019-20, Dumba is also not a cheap player to acquire salary-wise, which could limit the amount of teams hoping to trade for him. As for Minnesota, it could be a decent chunk of salary cap freed up, but it's fair to argue that Dumba could be too valuable of an asset to trade away after just one down season.