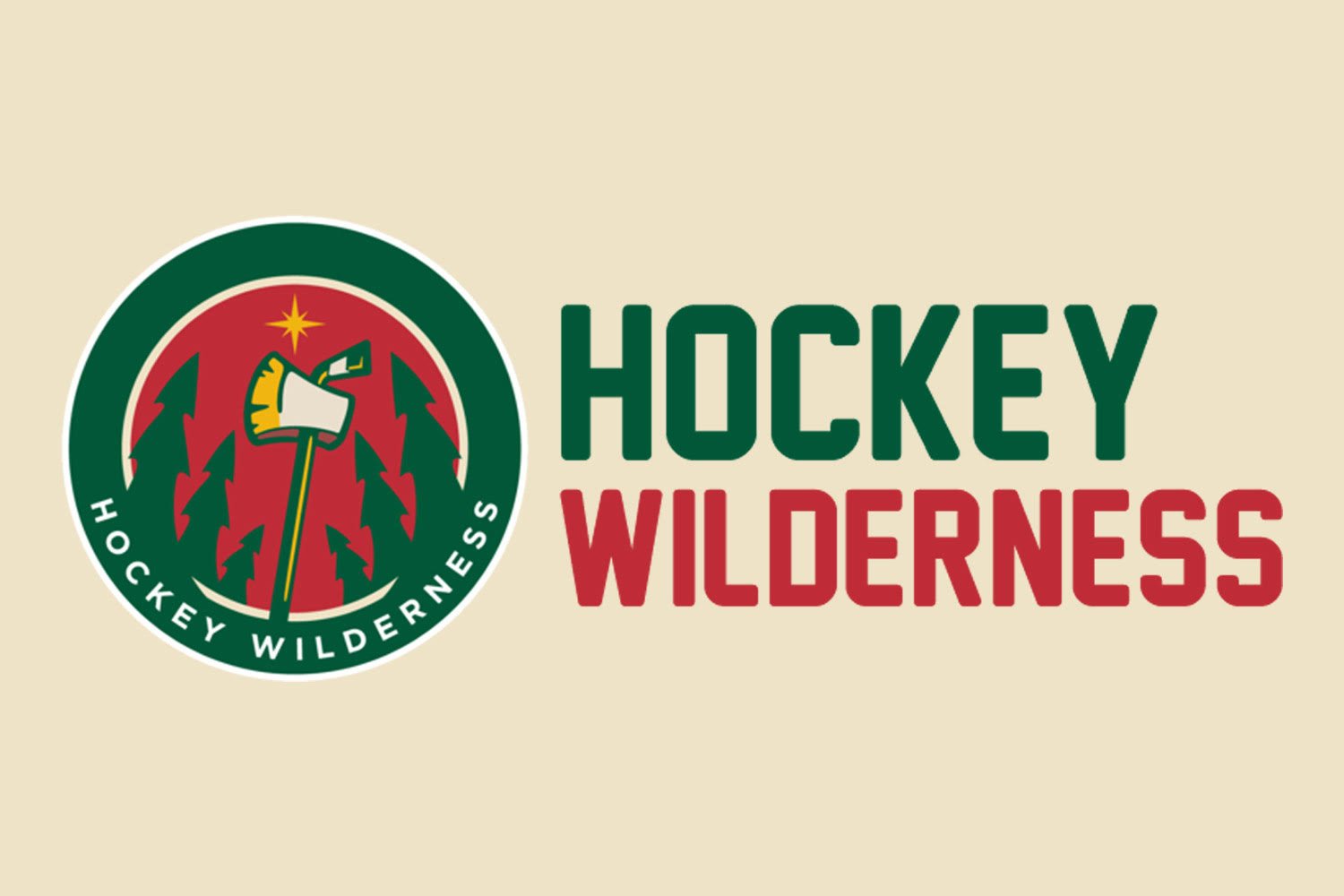 It is starting to become that time of year. January is coming to an aggressively fast end and the NHL's trade deadline is just around the corner at the end of February. The last day General Manager Bill Guerin can put his mark on this team via trade comes on the fourth Monday of February, but it would not be surprising if he were to put his stamp on this team before the deadline, as a slew of trades has started earlier and earlier with each season, starting two weeks prior to deadline day the past few seasons.
With the Minnesota Wild in the bottom third of the standings and currently sitting in last place in the Central Division, the team will likely be sellers rather than buyers. However, Guerin's deadline mentality will likely be different to other sellers this trade season. The Minnesota Wild only have one unrestricted free agent in Mikko Koivu and he's likely not waving his no-movement clause to go to a contender for a chance at a Stanley Cup run.
Instead, the Wild will likely be selling players with term left on their contracts. Players like Jason Zucker, Jonas Brodin, Marcus Foligno, and Matt Dumba have all found their names in the rumor roundup lately, with the latter be the most curious.
Dumba is a player that came into the season with lofty aspirations following a strong season cut short at the literal hands of Calgary Flames forward Matthew Tkachuk. A 2018-19 season that saw the right-handed defenseman breakout to score 12 goals and 22 points in 32 games, has followed up that campaign with a disappointing season thus far, notching only three goals and 16 points in 50 games.
So, why would a team take a chance on the Regina, Saskatchewan native? Why would the Wild move him at possibly his lowest trade value he's had since entering the league?
Because he's a high-flying, dangerous right-handed defenseman. When he's playing well, his offense greatly outweighs his defensive woes. Not to mention his cannon of a shot. Oh, and I forgot to mention he's only 25 years old and his possible peak potential could be a true No. 1 defenseman in a league where those don't just grow on trees. The potential is there, no doubt, but will he be able to get back to his high goal-scoring pace and being the offensive threat fans saw a season ago?
I can almost guarantee you that some teams would bet on him returning to that Matt Dumba.
That's what makes Dumba's case so curious. Does Bill Guerin see him as a mainstay on this defense for years to come in a Wild sweater? Would he pull the trigger and trade Dumba if the return intrigued him?
Keep in mind, a year ago Dumba seemed to be one of the few untouchables on this team.
Possible Suiters and Returns
Toronto Maple Leafs
Not a surprise here. It has been known for the better part of three seasons that the Maple Leafs need help on their blue line. On Wednesday, Sportsnet's Elliotte Friedman provided the latest update on Dumba's status as the February 24 deadline approaches. Friedman reported in his latest 31 Thoughts column that Toronto has considered Dumba as a potential fit.
Toronto Maple Leafs General Manager Kyle Dubas' intent at the deadline is to acquire players with term, rather than rentals. Dumba certainly fits that mold with three more years under contract.
The four names that have swirled around the Toronto media to land a defenseman are forwards Kasperi Kapanen, Andreas Johnsson, Alexander Kerfoot, and the long shot — William Nylander, with the latter having a slim chance of leaving. To me, Kapanen, Johnsson, and Kerfoot don't jump off the page for a Dumba trade. But here are two trades I'd consider if I were in GM Bill Guerin's shoes.
Option 1:
To Toronto: Matt Dumba, Gerald Mayhew and a 2020 second-round draft pick
To Minnesota: William Nylander
Option 2:
To Toronto: Matt Dumba
To Minnesota: Kasperi Kapanen, a 2020 second-round pick, 2021 first-round pick and Cody Ceci (cap dump on an expiring contract)
Carolina Hurricanes
I know, I know. Not again. The Wild should not engage trade talk with Don Waddell of the Carolina Hurricanes after being swindled last season. But, with the loss of Dougie Hamilton to their blue line due to injury, Carolina could be on the market to fill the gaping hole on their right side.
It's unlikely the Hurricanes would pluck anyone off their current squad and trade them, aside from a player Minnesota is quite familiar with in Erik Haula. The former member of the Wild has had a shaky season and has found himself in head coach Rod Brind'Amour's dog house. He would be a buy-low candidate, but likely just a throw-in sending cap space back.
Minnesota is thin down the middle, and that seems to be an understatement. Haula would provide short-term center depth, assuming he'd be slotted as the team's second center behind Eric Staal. Haula is an unrestricted free agent this summer and carries a $2.75 million dollar cap hit for the rest of the season. Haula has 11 goals and 19 points in 30 games played this season.
Possible Trade:
To Carolina: Matt Dumba
To Minnesota: Erik Haula, 2020 first-round pick (Carolina's pick), and 2021 first-round pick
Vegas Golden Knights
The Vegas Golden Knights are certainly a team that will likely take a shot on someone — or a few of players — at the deadline. They will have to send money the other way to bring a player of Dumba's cap hit in, but it wouldn't be too hard to get close. A prime candidate would be Cody Eakin and his $3.85 million cap hit.
To get a right-handed defenseman of Dumba's caliber and potential, they'll likely have to dip into their deep prospect pool and draft picks, lining up what would be assumed to be Guerin's preference anyhow if he trades No. 24. Peyton Krebs was selected 17th overall at the 2019 NHL Entry Draft and has put up great numbers (35 points in 24 games) in the WHL following recovery from an Achilles tendon injury. Zach Whitehead is a toss-up to whether he will have an impact at the NHL level. The right-handed defenseman has recorded seven points in 34 games while playing for the Chicago Wolves in the AHL this season.
Possible Trade:
To Vegas: Matt Dumba
To Minnesota: Peyton Krebs, Zach Whitecloud, and 2020 first-round draft pick
Florida Panthers
This one would be interesting. The Florida Panthers seem to be a legitimate contender that wouldn't be a bad future bet if you're into that game. The team is so much fun to watch because they are such a perplexing team. On one hand they're third in the league in goals scored. On the other, they're seventh worst at allowing goals to get past their net minder.
Now, not known for his defensive play, Dumba comes into play simply because Florida only has two mainstay defenseman on the right side. Aaron Ekblad lugs the most minutes on the right side with veteran Anton Stralman playing in a top-four role. Dumba would slide very nicely into the second pairing playing with Riley Stillman or Keith Yandle and shifting Stralman down the depth chart down to the third pair.
Possible Trade:
To Florida: Matt Dumba
To Minnesota: 2020 first-round pick, 2021 first-round pick, Aleksi Heponiemi, and Mark Pysyk (expiring contract cap dump)
Should the Wild Trade Dumba?
Probably not. Dumba's trade value is at an all-time low and has a respectable cap hit of $6 million per season expiring after the 2022-23 season. Although, I would would think long and hard at some of the options above if one of them came across Guerin's desk. The Wild General Manager will have to tread lightly entertaining offers for the uber-talented Matt Dumba.
Wild fans know how trading a high-flying, offensively gifted and high-potential defenseman can turn out. Remember Brent Burns? Oh yeah, he was drafted and played for the Wild for six seasons before being traded from Minnesota with a second-round draft pick in the 2012 draft (Pontus Aberg) to the San Jose Sharks for Devin Setoguchi, Charlie Coyle, and a first round pick in the 2011 draft (Zack Phillips). Burns went on to win a Norris Trophy in 2016-17, play in a Stanley Cup Final, and become one of the most prominent figures in hockey.
So caution is a must in the Dumba situation.
The good thing is that Minnesota and Guerin do not have to rush this process and have the benefit of time on their side. Remember, Dumba is still under contract for another three years. If the right deal is not on the table (which it likely won't because his trade value is at an all-time low), then you simply wait for a more opportune time to trade the defenseman — in the offseason for instance — or you let him have his first full summer of rest and training since injury to see if his game next year reverts to the Matt Dumba fans saw for 32 games last season.