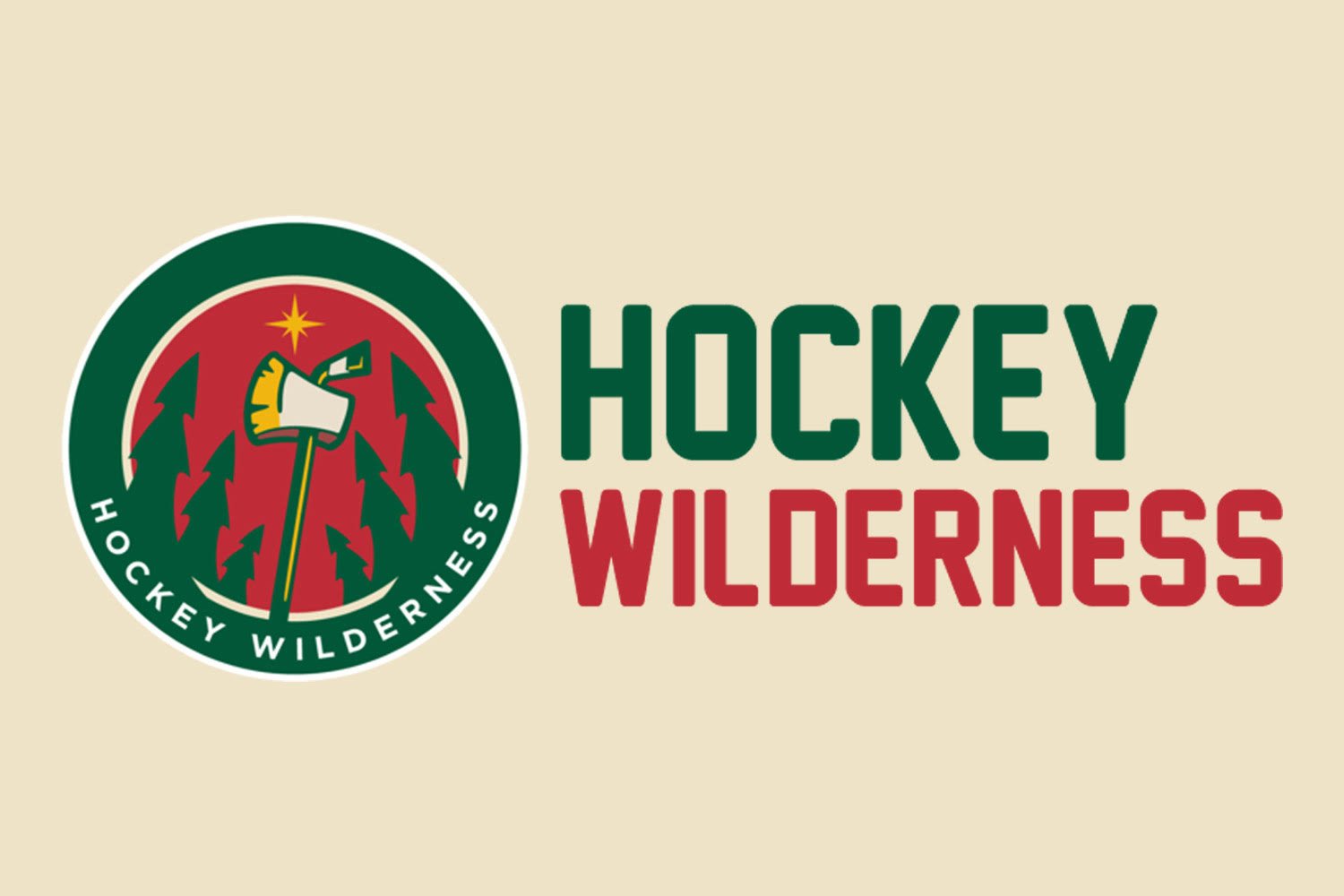 Think back to July 1st, 2016.
The NHL Free Agent Frenzy was in full force, and headline signings were happening left and right. Big money went to the top forwards available, many of which were connected to the Minnesota Wild, who were looking to upgrade at forward.
Kyle Okposo to the Sabres. 7 years, $42 million.
David Backes to the Bruins. 5 years, $30 million.
Loui Eriksson to the Canucks. 6 years, $36 million.
Andrew Ladd to the Islanders. 7 years, $38.5 million.
Frans Nielsen to the Red Wings. 6 years. $31.25 million.
Milan Lucic to the Oilers. 7 years. $42 million.
General manager Chuck Fletcher decided that the Wild weren't going to be competitive for those big names, so he went bargain-hunting instead. Fletcher settled for a player that fit a need at center, but was on the downswing of his career. One who had completely flopped after a trade to a Cup Contender.
The Wild signed Eric Staal for 3 years, $10.5 million.
The judgment of the fanbase was cautious optimism. On paper, it seemed that Staal would strengthen Minnesota at center on the cheap, allow players like Mikael Granlund and Charlie Coyle to move to the wing, and maybe provide 50 points if everything broke right.
Imagine how much your worldview would disintegrate if you encountered a time-traveller from just 20 months later. First, you'd find out time-travel is a thing, so that'd be earth-shattering enough. Second, bet you'd be surprised at who the President is!
But eventually they'd tell you that as of March 1st, 2018, Eric Staal is a Top-5 goal-scorer in the NHL. And really, that's just as unbelievable.
It's important to realize just how done Staal looked prior to signing with Minnesota. Staal's point totals had fallen from 61 in 2013-14, to 54 in 2014-15, to a Jason Pominville-esque 13 goals and 39 points in 2015-16. Sure, Staal's underlying numbers looked good, but so did Pominville's, for example. It might seem ridiculous with hindsight, but there was a good chance that Staal could've joined Pominville, Dany Heatley, and Thomas Vanek in the Great Scorers Whose Careers Died in Minnesota Club.
We are alive today, however, so we know what happened next. Staal had a Renaissance his first year in St. Paul, notching a team-high 28 goals en route to 65 points. Given that those were his highest totals since the 2010-11 season- when he was 26- that seemed to represent the best possible outcome for Minnesota.
So it's amazing to see Staal blow past that best-case scenario. Staal's recent hot streak (13 goals and 21 points in March) resulted in him with 33 goals and 64 total points through just 63 games.
In summary, the Minnesota Wild got a borderline-MVP candidate for just $3.5 million per season. But when you look at Staal and say "He's the best free agent signing in Wild history", even that's selling him short.
Staal is now on pace for 43 goals this season. Let's look at where that would rank among the best seasons in Wild history.
Most Goals, Single Season, Minnesota Wild:
This is pretty incredible. Through just 63 games, Staal has matched the very best seasons of Parise and Rolston- two of the best scorers the Wild have ever had. And given that Gaborik is the most lethal shooter the franchise has ever seen, Staal having a chance to surpass him is something absolutely no one could ever have predicted.
Staal is also on pace to tie Gaborik's single-season record in points. He's also driven possession at the center position, even with a constantly rotating cast of linemates. And not even Gaborik ever finished in the NHL's Top-5 in goals, where Staal currently sits. Add all that up, and this truly may be the finest season we've ever seen from a Wild forward.
And even that might be selling Staal short! Behold:
Most Points per Game, Career, Minnesota Wild
How many of you would've thought Staal would sit atop the franchise leaderboard in this category? Staal's not just been a revelation to a team that desperately needed a shot in the arm. He's not just been one of the best free-agent bargains in recent memory. He's now catapulted himself in the conversation for best forward in franchise history. Granted, Staal can't match the longevity of a Gaborik or Koivu or Parise. But when you look at his per-game impact, how can you deny him that consideration?
Now, it should be mentioned that it wouldn't take much for Staal to not beat Gaborik's single-season records. Staal has scored on 18.9% of his shots, which isn't something anyone should expect to maintain. His assist totals are also boosted by the fact that the Wild have shot almost 11% with him on the ice at 5-on-5, which also appears unsustainable. Even a short slump could stop Staal from owning the Wild's record books.
But even considering that, it's not inconceivable that Staal could surpass Gaborik's 2007-08 season. He's only played 50 minutes at 5-on-5 with Jason Zucker and Mikael Granlund this season. And if you're attached to Zucker and Granlund, you've got it made. In the last two seasons, the Wild have shot 10.7% with Zucker on the ice at 5-on-5, and 9.9% with Granlund on the ice.
That seems like luck, but when you watch them play, you can understand why the Wild have done so well with them on the ice. Zucker's speed causes opposing defenses to break down with regularity. Granlund's ability to make plays both off the rush and in tight spaces also creates easy offense for Minnesota.
And while it's pretty crazy to expect anyone to shoot 19% over 82 games, that's less of a tall order when your talking about 19 games, especially alongside wingers as great as Zucker and Granlund. Another hot streak of 10 games could cement Staal's season as the very best in Wild history.
Even if he doesn't smash up the record book, It's a good time to take a step back and appreciate Staal's season. Not just as a bargain, and not just as an unlikely resurgence, but as one of the best the State of Hockey has ever seen.