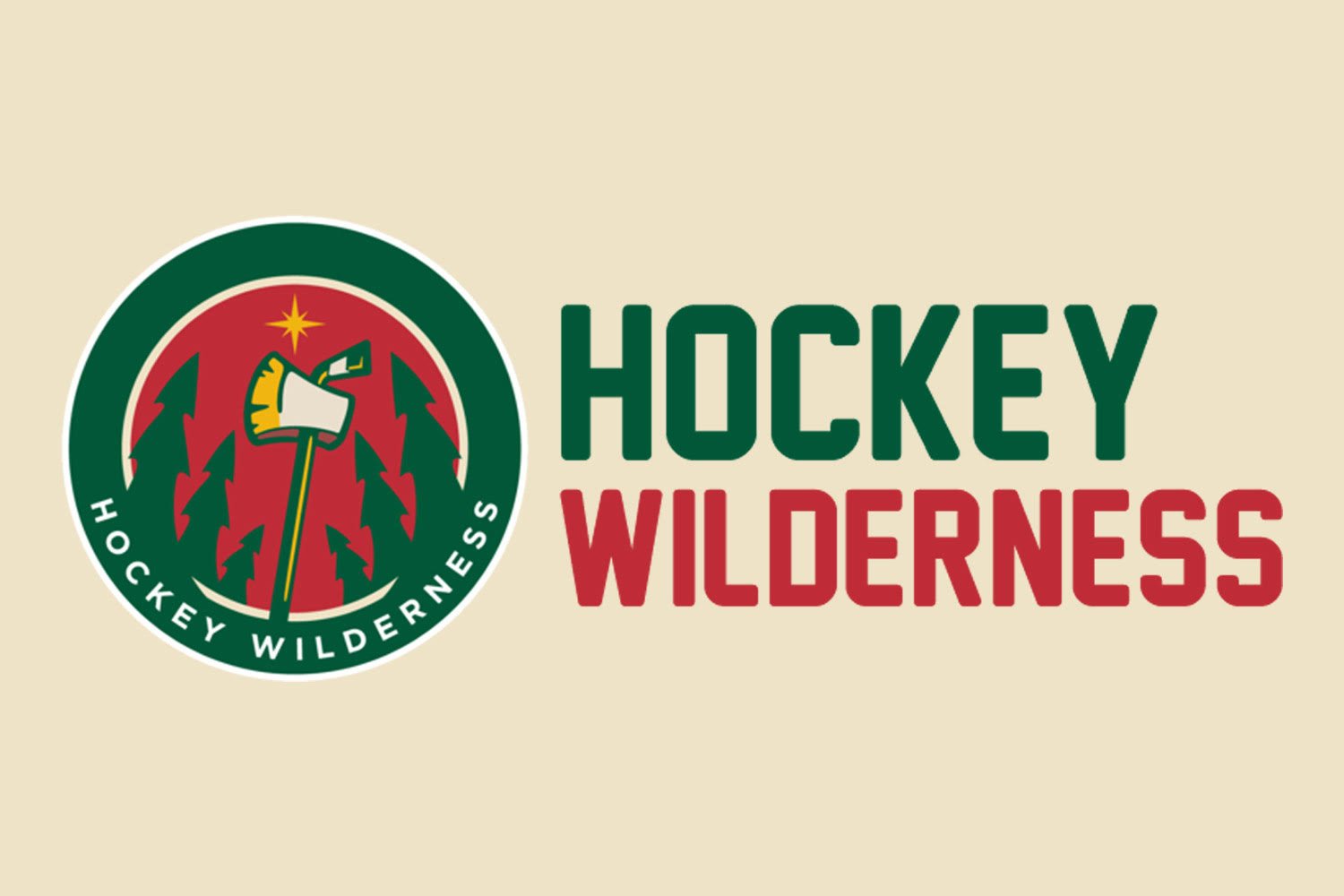 The Minnesota Wild don't have a lot of positive experiences in the extra session to look back on. Maybe this will be one of them. Matt Dumba scored at 3:57 of the 3-on-3 overtime period to win the game and send the the Wild back home taking four out of a possible six points on the road trip out east.
Minnesota was started the game undisciplined; taking three penalties in the first period alone. It was tough for the Wild to get much time in the offensive zone. After playing the night before, and then having to start a game short-handed because of of a few stick infractions, one would expect that the fatigue would set in early. There were only just a few good chances either side had. The best chance came when Charlie Coyle made a power move to the net and got a good shot off that trickled wide of the net guarded by Craig Andersen.
Cool moment, that I didn't know before: We all knew that Andersen has been playing with a heavy heart and an everyday struggle as his wife battles cancer. However, I didn't know that when he pitched his shutout in Edmonton, the Edmonton faithful gave him a standing ovation, and Edmonton goalie Cam Talbot stayed out to congratulate him on his shutout and First Star selection for the game. He was overcome with emotion on the ice, and just writing about it now, it's tough not to have it pull at the heart strings. Very cool moment, and stick tap to the fans in Edmonton.
Sorry, back to the game. The Wild eventually use their penalty for offense. After a defensive zone faceoff win, Ryan Suter skated the puck out of the zone. He made a pass to Eric Staal as soon as he cross the plane of the Ottawa line. Staal took a shot from the right circle, and Suter, whom was left unguarded by back-checking Senators, scored into the open net for a 1-0 lead.
Darcy Kuemper stopped all 13 shots he faced in the period. Outside of the Coyle play, and the Suter goal, there wasn't much in terms of excitement for both teams.
Minnesota came out of the locker room a better team. With hard forechecking and good shift after good shift, the Wild had come oh-so-close to scoring many times. With 15 shots on goal coming in the period, most of those chances came from the lines of Nino Niederreiter - Eric Staal - Charlie Coyle, and Mikael Granlund - Mikko Koivu - Jason Pominville.
The 22-12-3 line has been a dominant force both in possession, but in production as well, for quite a few games. They have everything you want in a line, size, skill, touch, and a bit of tenacity. We would be remiss, though, if we didn't mention the way Mikael Granlund has played. He really seems to have liked his move to the wing. He's battling in the corners and making mostly smart plays. His skates never stop moving, and he just looks like a better player, maybe his best since his becoming of a member of the Wild.
The Wild would take four straight penalties in the game before getting the benefit of a power play. Jason Zucker drew a slashing minor from Kyle Turris by attempting to skate forever in the Ottawa zone in possession of the puck. He is tied for second on the team with Koivu, Pominville, and Jonas Brodin with three penalties drawn, behind Staal and Coyle, who have five penalties drawn each.
The Wild would appear to score on the power play, but it looked like Koivu played the puck with a high stick. It was an odd series of events. It looked obvious in real-time that it was a high stick, however, the on-ice official pointed to signify a goal. The referee then made an announcement about it being not a goal because of a high stick. they then reviewed it with the Replay officials to confirm the call of "no-goal." They got the call right, but it was odd that he first signaled goal, when it looked obvious in real-time.
The team's would open the third period with the same 1-0 score. It changed when Kyle Turris beat Kuemper to the blocker side to tie the game. Kuemper was playing really good to that point, though his rebound control was suspect all evening long. One of those juicy rebounds became the save of the game. The shot came in and caromed off his left pad right to a Senator. Kuemper loaded up on his right edge and pushed left with an out-stretched glove to make a phenomenal glove save. it was need too, as the Wild still were struggling to solve Andersen in the other cage. A number of chances seem to just trickle wide.
Sixty minutes was not enough to find a winner in this game, and to overtime the teams went. The Wild have historically done awful in the 3-on-3 overtime period, and didn't win in their only overtime game so far this season. Head coach Bruce Boudreau did a lot of mixing of speed, and seemed to use a new set of guys.
OT trios went as follows:
That's how it would end, because Mikael Granlund took it upon himself to dangle into the slot. After getting forced wide by the defense and Andersen, Granlund passed back into the slot for Matt Dumba, who had nothing but net for the game winner.
Shots were 42-36 and shots attempts were 49-46 both in favor of the Wild. For a team that started the road trip off a long layoff, this team has been shooting a bunch, and they were able to secure points in two of the three games. One pock mark on this team right now is the NHL's worst power play. If the Wild is looking to have success outside of St. Paul, that power play will need to improve immensely. This game against the Senators could have been won in regulation, but the Wild got just one shot on goal in two third period man-advantages. It simply isn't good enough. Good thing the PK, which has shown signs of bending lately, is still very good.