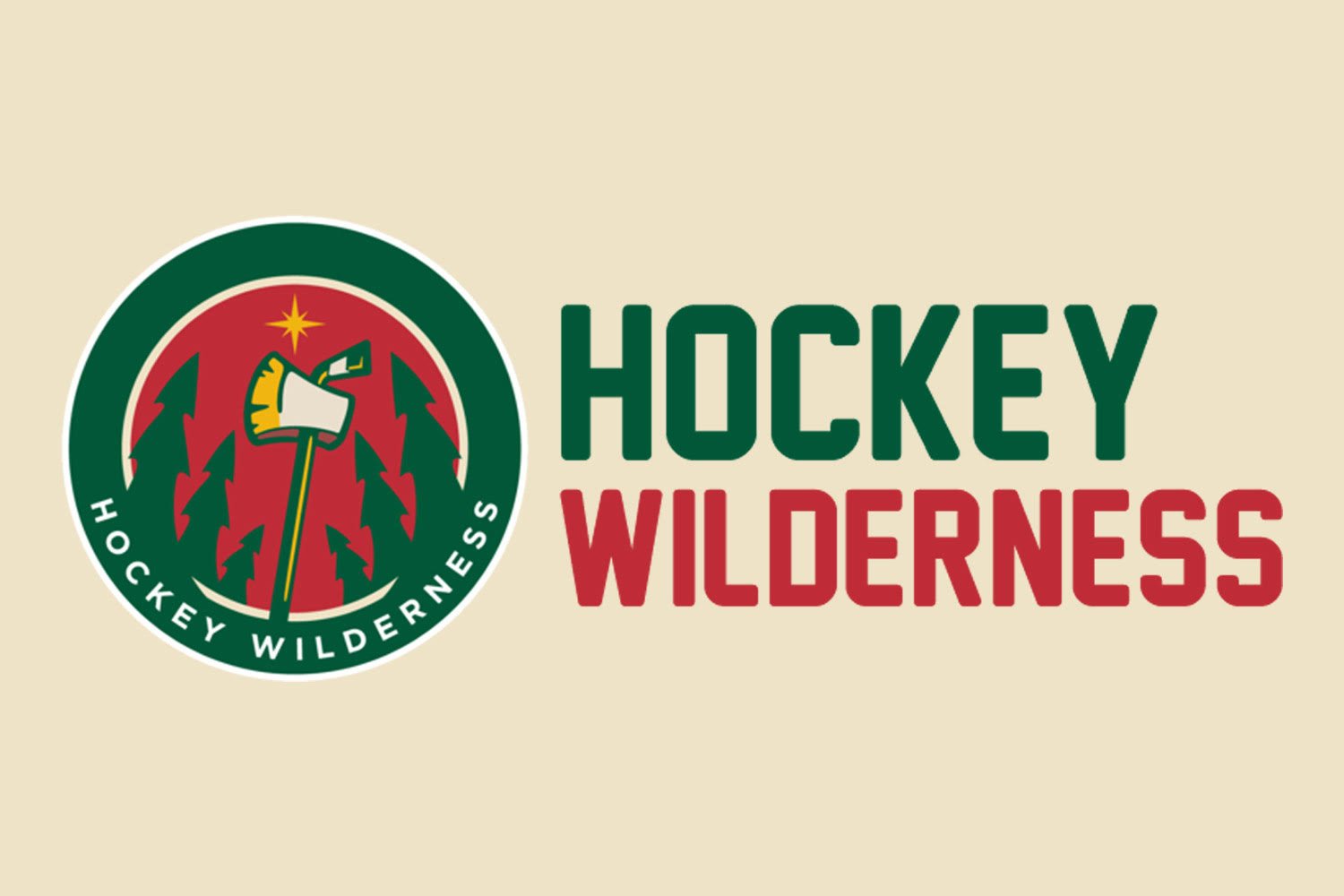 Friday Minnesota Duluth hosted Minnesota at the AMSOIL Arena for an afternoon game televised on Fox Sports North. The Gophers were back to full strength as not only had Sarah Potomak and Lindsay Agnew returned from national team duties, but Dani Cameranesi was back, after missing four games and an exhibition, as well.
From the start Duluth peppered goaltender Sidney Peters with shots. The Gophers just could not get the puck or hang onto it for long—instead of carrying the puck into the Bulldog's zone like they typically would, they dumped it in a lot this period—that hurt their ability to put direct shots on Maddie Rooney. Fairly early in the period Minnesota did a poor job clearing the puck, which resulted in Lara Stalder getting a hold of it. Stalder made a low pass to the left side of the crease whereupon Katerina Mrazova tipped it in, scoring at 6:26.
Cameranesi had a great shot off Rooney's blocker, landed in the crease, but goaltender covered it before she could follow up. It was wonderful for Minnesota having this season's leading scorer back on the ice and while the first line initially had some difficulty, did get better as the game progressed. When the Gophers ringed the puck around their zone it hit the Zamboni door, which wasn't flush with the boards, and caused an unexpected turnover to the Bulldogs. This nearly resulted in a goal, but Peters made the save. Then Demi Crossman checked Cara Piazza right after the Gopher earned herself a hooking penalty, so they both went to the box at 14:13. Despite the open ice, neither team was able to use it to their advantage. The teams managed a few more shots, but first period ended with shots 11-7 in Duluth's favor and they had the lone goal.
Second period starts and Duluth almost immediately returns to Minnesota's zone. Suddenly the puck unexpectedly changed direction and Peters barely stopped it in time. Then Peters blocked Katherine McGovern's shot with her facemask. Later Piazza and Michelle Lowenhielm collided, but no penalty was awarded, as it was incidental. Shortly thereafter the Bulldogs got away with playing the puck while they at least six skaters on ice. However, the referees did notice Nicole Schammel exchanging jabs with Catherine Daoust and Schammel went for slashing at 15:21. Minnesota killed the penalty, but not before Kelly Pannek set Potomak up with the puck on Rooney's doorstep, which ultimately ended up as a misfire. That might have been their best scoring chance of the period, which is unsurprising considering that Minnesota spent most of the period trapped in their own zone. The shot count reflected this as by the end of the period they trailed Duluth 28-13.
The Gophers come out swinging third period. They puck pucks on net, capitalized on Bulldog turnovers, and started playing to win. Eventually Jessica Healey took a penalty for checking 2:45, putting Minnesota on their first power play. Pannek had to really struggle with a Bulldog to keep the puck in the zone, but she eventually passed it up to Potomak, who scored as she fell at 4:11. Unfortunately for Minnesota, Piazza took her second hooking penalty of the game at 4:34. Seconds later, Stalder skated up and banged the puck home with a hard slap shot at 4:50. Brooklyn Schugel and Ashleigh Brykaliuk assisted.
Together Agnew and Caitlin Reilly made a spirited attempt on goal, but couldn't get past Rooney's pad. Then Healey pulled Potomak down and was sent to the box again, this time for hooking at 5:46. On the resulting power play Megan Wolfe passed to Potomak and she fed the puck to Pannek, who scored on the backdoor. Despite Rooney's valiant dive across the crease, the Gophers tied the game for the second time at 6:10. Minnesota continued to try and pull ahead, eventually using their timeout at 12:14 to rest their best skaters to get out of a tight spot after accidentally putting the puck over the glass in their zone. This was a good choice for them, as Duluth put a flurry of shots on Peters, which included another fantastic chance for Brykaliuk—the senior had 11 official shots, and many more attempted, in the game.
McGovern shot low through traffic, while Brykaliuk acted as a screen, and 5-holed the puck under Peters at 15:22. Stalder and Jalyn Elmes assisted. Reilly had another wonderful chance, but Rooney stopped it. Then Cameranesi also tried to go for the 5-hole, but Rooney also blocked that shot with her stick. At 18:18 Minnesota emptied their net for the extra skater. Stalder and McGovern both shot on, but missed the net. Then the Gophers made three attempts in the last 30 seconds, but they couldn't tie the game and Duluth won 3-2 with shots 35-30 also in their favor. This was a major win for the Bulldogs, as the last time they beat Minnesota was on Jan 13th, 2012, which was a 3-0 victory after a swath of penalties on both sides.
Saturday's game started out much more evenly, with the teams keeping on pace with each other. Crossman's stick was slashed out of her hand with no call. Pannek had a shot on goal and while Rooney blocked it, the puck hit Daoust's skates then rebounded into goal as Potomak crashed the net at 6:47. Potomak and Cameranesi had the assists. However, the Gopher's first lead of the series didn't last long. When the puck came off the backboards in Minnesota's zone hard, McGovern was there to make an incredibly sharp angled shot that went into goal just below the crossbar at 9:37. Stalder and Daoust assisted on the tying goal.
Minnesota continued making shots, trying to break the tie. Then Maria Lindh made a high shot from the slot that went in on Peters's glove side at 12:26. Crossman and Elmes assisted. Reilly nearly retied the game when she zipped toward the crease while Rooney was down, but then Elmes tripped her, wrecking the shot. Despite the resulting power play, which started at 12:50, Minnesota couldn't convert despite all their shots. Instead, Sophie Skarzynski tied the game, with assists from Katie Robinson and Pannek, at 16:17 thanks to a player screening Rooney. As the period wound down Linnea Hedin cross-checked Lee Stecklein and had to sit for two minutes, starting at 18:34, but the penalty harmlessly expired during the next period.
Once both teams were back to full strength they spent a few minutes trading shots. Sidney Morin got the puck to Brykaliuk and she scored on the backhand by flipping the puck over Peters's shoulder at 4:54. Then the game hit a TV timeout, because apparently they had those in this game as well as Friday's game, and Minnesota's head coach Brad Frost took the time to talk with the team. Cameranesi did not return to the ice after that, which was worrying—Dan Hamann, the Gopher Women's Hockey play-by-play announcer on Gophers Sports wondered if she could have possibly aggravated her ankle injury, which is what apparently caused Cameranesi's absence.
Kate Schipper took a checking penalty at 6:02 after hitting Stalder. The Bulldogs made a few shots on the power play, but Minnesota killed it. Unexpectedly, Duluth's head coach, Maura Crowell, used their timeout at 9:11, probably to rest skaters. Then Pannek shot through traffic straight into Rooney's glove. Play moved back into Minnesota's zone and when the puck went around the boards, it again came off the wall quite hard, causing a mad scramble in the crease before Peters eventually made the save. Crossman took an interference penalty at 11:55, but poor passing plagued the power play, like it had for the Gophers all period. Duluth cleared the puck as the penalty expired, then Stalder got it and tapped it past Peters at 14:11, assisted by Morin and Elmes. Minnesota finally struck back at 17:32 when Schipper scored, assisted by Potomak and Stecklein, but they finished the period trailing by one.
Third period started similarly to second, but Duluth soon started playing a trap game. After all, they were ahead and had already proved the day before they could keep the Gophers out of their zone. This only intensified after Stalder scored again at 8:18, high on the glove side, after Brykaliuk made a perfect pass to her. Morin had the second assist. Peters turned away Healey's backhand and the Gophers got the puck. However, it seemed there was too much pushback whenever they tried anything to accomplish their goals, which was of course to get goals. Healey then put her elbow up when she collided with Pannek, without a call, but it was far more upsetting that the referees didn't catch a Bulldog back checking Potomak from behind. Especially since Potomak had been injured earlier this season from the same dirty play.
The referees did catch when Brykaliuk hooked Pannek from behind at 17:22. Sensing this power play was Minnesota's last chance to tie the game, Frost pulled Peters for the extra skater at 17:58. Unfortantly for the Gophers, Peters had to go back into the net at 18:11 when Schipper took a slashing penalty. Then Wolfe's stick went across Lowenhielm at 18:44 and she joined her teammate in the box making it 3-on-4 play, though Lowenhielm was almost awarded a penalty shot. The game ended on a 5-on-3 power play for Duluth, but they didn't make a significant push for any more goals. Beating Minnesota 5-3 to complete the sweep seemed like enough for the Bulldogs.
This sentiment would be understandable for Duluth. Until Friday's game they had not won against Minnesota for 21 games, their last victory dating back to January 13th, 2012—literally five years to the date. As for a sweep, the Bulldogs hadn't managed that against Minnesota since the October 29th-30th, 2010 series, which also happened to be the last season the Gophers missed the Frozen Four. This sweep will definitely have an effect on the national rankings, as Duluth is now only a single point behind Minnesota in the standings and that point is from a shootout win. Parity has improved in the WCHA.