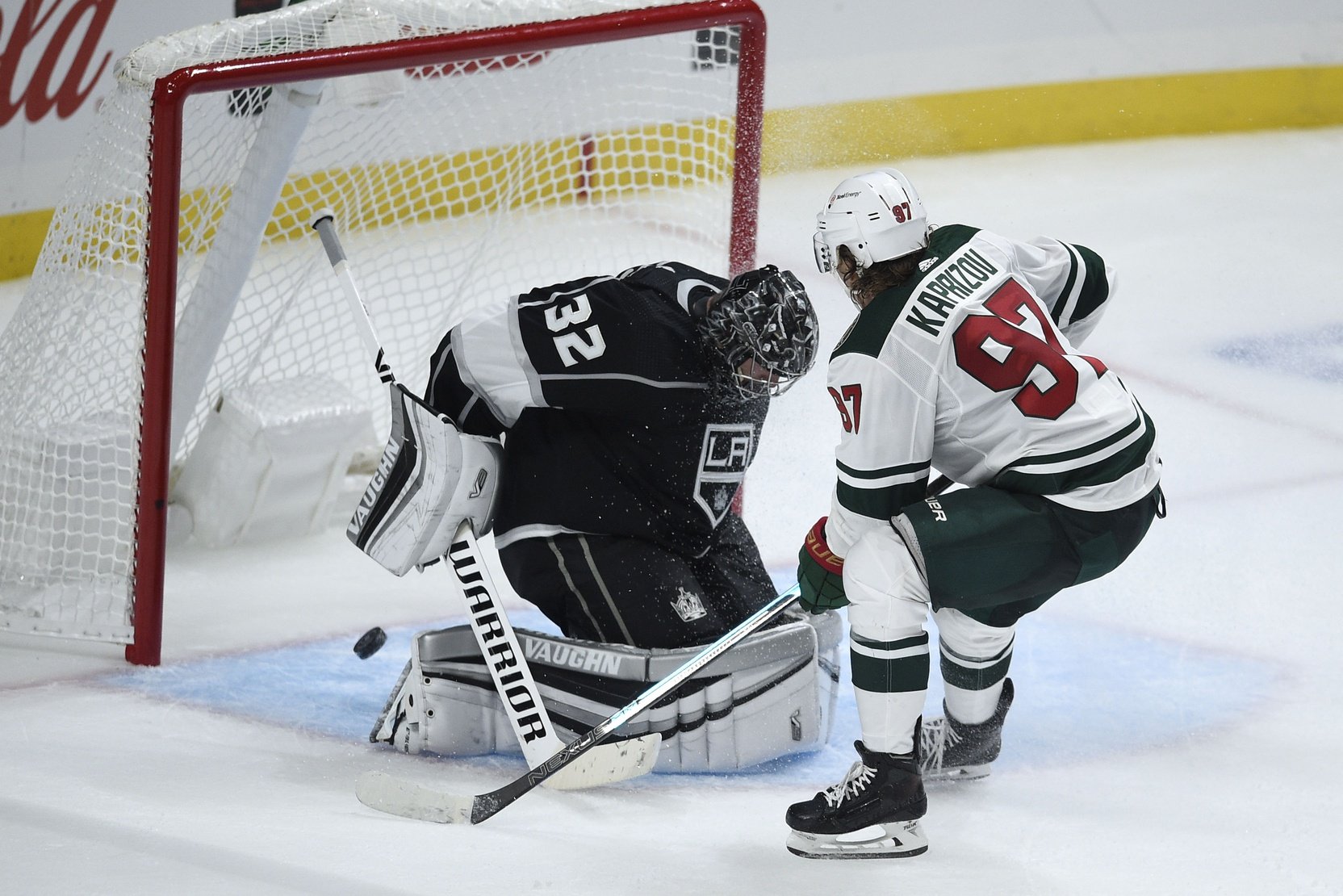 It's no secret that first-year Minnesota Wild star Kirill Kaprizov has made a good first impression on fans of the team and the NHL at large.
The reigning NHL first star of the week has not only played well in his first two games in North America, but he had a part in each of the two game-winning goals in Los Angeles. He finished his first game with a steal and a breakaway overtime goal to give the Wild their first win and cap off a three-point game for Kaprizov. Two days later, he didn't have as many points, but the one assist he tallied was a pass set up the one-time shot that won Minnesota its second straight overtime game.
So far, it looks like the player fans have waited more than five years for is not only on the roster but making a significant difference. One could say that the fanbase, media, and those beyond the Minnesota sports bubble are beginning to notice:
While it is great news and the best-case scenario for the Wild that Kaprizov is as good as advertised and showing it right away, he will have a slump as every player does. Minnesota should continue to use him heavily. He had the most minutes of any skater for the Wild in the opener against the Los Angeles Kings. His development should be the highest priority for Minnesota right now with a fluid roster this year.
Head coach Dean Evason should be prepared to continue his usage regardless of the results. Kaprizov will struggle at some point, and inevitably, the fanbase that hasn't had a true breakout star since Marian Gaborik more than 10 years ago might begin to wonder if he's really a franchise player. For example, in Kaprizov's second game, he made a few ill-advised passes through the middle that led to Kings' rushes down the ice. While these situations aren't ideal, they occasionally should be expected of players who are just emerging in the NHL.
The KHL might be close to the NHL's talent level, but this league is still indisputably the most talented in the world. When Kaprizov is forced to face better players on teams that aren't the Kings, who are one of the worst teams in the West this year, he will still have moments where he doesn't score or create opportunities for his teammates.
Even though he will have moments and games where he doesn't look like an explosive, game-changing player, he will get minutes. What can the Wild — specifically Evason — do to help mitigate the potential for a slump for Kaprizov this season?
Keep him on the power play. Kaprizov will flourish on the man advantage: His creativity and hard-nosed play have kept the puck moving and refreshed a power play that had become largely predictable through the last few seasons.
Also, take advantage of the last change at home. This is entirely in Evason's camp with regards to line adjustment and the rotation throughout the game. Evason might change how he deploys his lines against some of the better defenses and goalies in the division this year, like the St. Louis Blues, Vegas Golden Knights, or Colorado Avalanche.
If Kaprizov and his linemates end up struggling against some of these teams, Evason could attempt to 'hide' the line and play Kaprizov and Co. against the third or fourth line rather than line him up against each of those Stanley Cup contenders' top lines. This could keep his confidence high by getting better chances as he continues to ease into the league. By no means should this be a permanent solution, but a temporary one that could help Kaprizov acclimate himself to NHL competition.
All fans and media can do right now is continue to watch Kaprizov make his mark. If he begins to struggle, don't worry, this whole season is about preparing to open a competition window. If he continues to play like he has through three games for the next 53, the Wild will be in uncharted territory with a unanimous league-wide star.