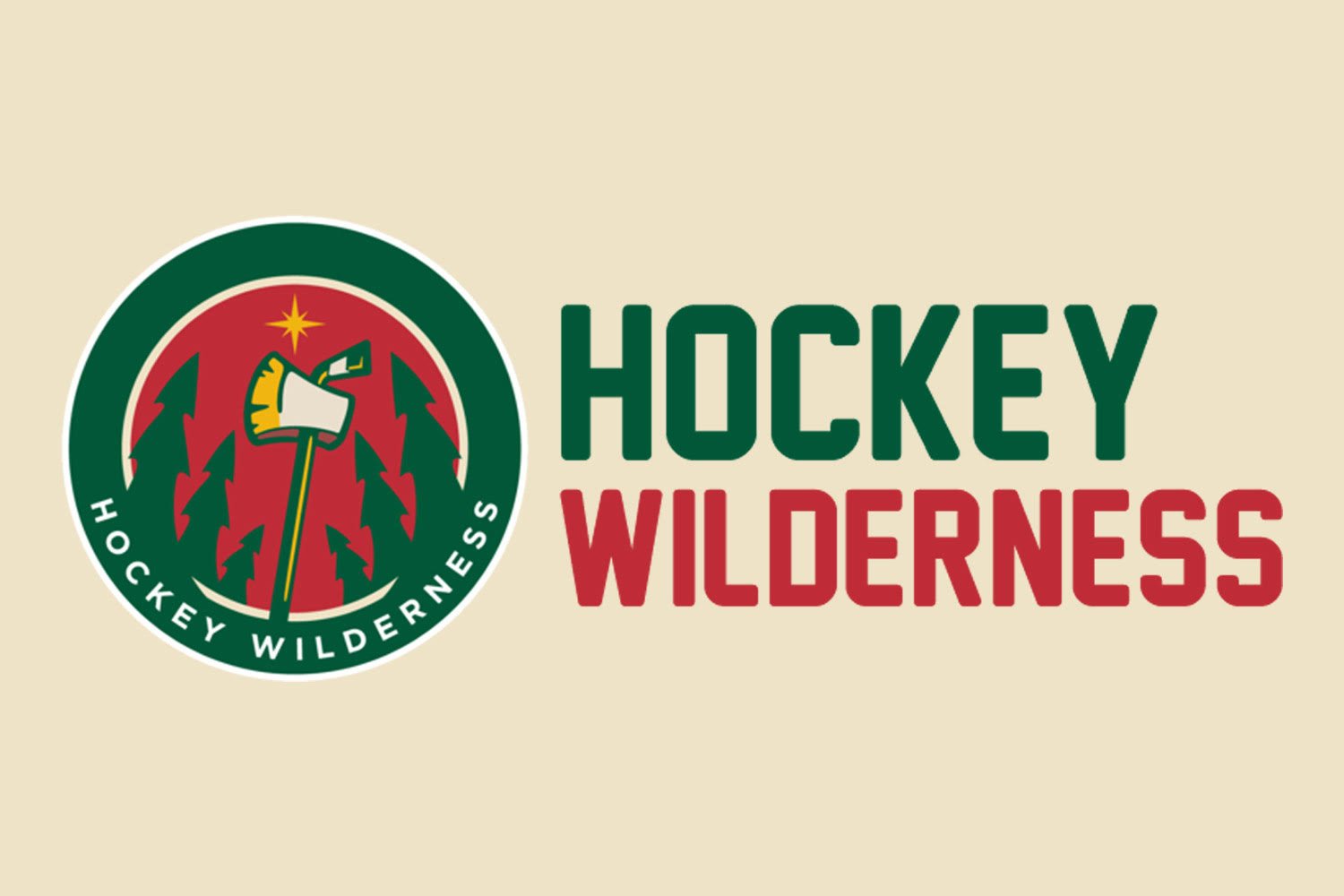 MINNESOTA WILD VS NASHVILLE PREDATORS
7:00PM Central, Xcel Energy Center, St. Paul, Minnesota
TV: NBCSN
Radio: KFAN 100.3 and affiliates
Streaming: NBC Sports app
Has it happened? Has the Minnesota Wild finally turned a corner and started playing good, full-team, complete-game hockey? Well, Wednesday's win against Dallas is only one game, and as the old adage says, never get too high after a win, never get too low after a loss. But the Wild definitely gave at least a little bit of cause to believe in its chances of making the playoffs this season, when it beat the Dallas Stars 4-2 in its first game back from the NHL Christmas hiatus. Minnesota was clearly the better team in the game, and it definitely deserved the victory over its divisional rival, who had held a four-point standings lead over the Wild coming into the contest.
The win put Minnesota right back on the playoff bubble and within seven points of the third-place Blues, who have played two more games. It also put the Wild within eight points of its opponent tonight and tomorrow—Nashville—which leads the Central Division. The unique little scheduling wrinkle that pits the Green 'n' Wheats against the same opponent two nights in a row means that a hot streak starting now could allow them to close their divisional deficit very quickly.
Whether the victory over Dallas ends up being a turning point in the campaign or not, it definitely represents something to build on for this team, as the Wild now appears to be getting healthier while simultaneously showing signs of life on the ice.
Devan Dubnyk is likely to return to action either tonight or tomorrow (and my money is on him playing tonight) will return tonight! Woot woot!
It's a good, old-fashioned, back-to-back/home-and-home hootenanny!
NASHVILLE PREDATORS
After a remarkable run to the Stanley Cup Finals last season, Nashville has again solidified itself amongst the Western Conference's best teams, holding a narrow lead in a stacked Central Division. With the recent addition of Kyle Turris via a blockbuster three-team trade at the beginning of November, the Predators again have a deep, balanced offensive attack bolstered by one of the league's best bluelines.
Up front, the Predators are led unsurprisingly by Filip Forsberg, who has notched fifteen goals and nineteen helpers. He currently maintains the team lead in all three main offensive categories (goals, assists, and points), despite having been moved around the lineup a fair amount by coach Peter Laviolette. That's what makes this team great, though, as Laviolette doesn't have to lump two or three stars together on one line (like Dallas did Wednesday), making the squad less susceptible to a good shut-down defensive unit. Instead, Nashville is able to pepper guys like Forsberg, Kevin Fiala, Ryan Johansen, Viktor Arvidsson, and Turris throughout the lineup and—when things are clicking—have offensive attacks coming in waves.
The Predators excel defensively as well, thanks to a couple of star defensemen in Roman Josi and P.K. Subban. The defensive group is backed by superb goaltending from veteran Pekka Rinne, who has earned nineteen wins on the season with a 2.45 GAA and .924 save percentage. 22-year-old backup, Juuse Saros has only started eight games, but has done well in his appearances. We are likely to see him either tonight or tomorrow.
Staying out of the box will again be extremely important for Minnesota, as Nashville's power play is third in the NHL at 24.82%. Nashville is 6-2-2 in its last ten games.
In the first matchup between these teams on November 16th, Minnesota came back from a 3-0 deficit to beat the Predators 6-4.
STORYLINES
While it hasn't yet been confirmed that Dubnyk will start tonight, he was on the bench against Dallas, and I tend to think he won't want to wait until tomorrow to make his first start since injuring his knee against Calgary on December 12th It has been confirmed that Dubnyk will start tonight. Alex Stalock has been excellent in his stead, but the Wild players have to be excited to get their starting netminder back.
I can't knock anything that Stalock has done in his time with the Wild, but I will say that because of his aggressive style, there are goals scored against him where you think, "Wow, he never had a chance of getting to that puck," as was the case on Tyler Seguin's goal in the first period Wednesday. These goals aren't his fault, and very well may go in on Dubnyk as well, but at least Dubnyk—who at 6' 6" can afford to play a more conservative style deep in his crease—has a fighting chance to stop some of these. Getting your starter back from injury is always a good thing, and whether he returns tonight or tomorrow I would anticipate a sharp Dubnyk in his first game back.
Tyler Ennis was everywhere on Wednesday. He played like a creative little offensive genius, repeatedly using his hands and speed to make plays off the rush. Ennis carried the puck straight through the neutral zone and fired the shot that eventually led to Jared Spurgeon's tap-in goal at the end of the first frame. He followed that up by crashing hard to the net on a two-on-one with Eric Staal, which resulted in Staal's pass banking in off a defender's skate. We've seen Ennis have a couple good games during this season, but what happens to him? When he's on, he's an excellent player, but when he's off, he's just nowhere to be found. With Nino Niederreiter and Zach Parise expected to return relatively soon, Ennis needs to stack a few of those types of efforts together moving forward to keep himself in the lineup. He's proven again that he's a good player with tons of skill, but now it's time for him to bring a consistent game.
Spurgeon had his best game since returning from a groin injury suffered on December 17th. Bruce Boudreau finally made the move that many of us had been dreading, splitting Ryan Suter away from Matt Dumba, and putting Spurgeon back on the top pairing. Against Dallas, this move made oodles of sense, especially since Ken Hitchcock had his top two players—Seguin and Jamie Benn—skating together the entire night. Suter and Spurgeon were outstanding in all three zones, with Spurgeon potting a goal and being beaten by the horn by a fraction of a second for another. Dumba and Jonas Brodin were also excellent, as Brodin made a couple of silky smooth plays behind Minnesota's net to separate the ultra-talented Alex Radulov from the puck.
My hope moving forward is that Boudreau will use this setup, with Suter and Spurgeon as the top pair, when the opponent has one dominant top line, as the Stars had. On nights when the opposition is a bit more balanced, like with Nashville, then he should go back to Suter/Dumba and Spurgeon/Brodin to spread out the defensive wealth a bit.
INJURIES
Parise played his rehab game last night in Iowa and had one assist but zero shots. He is back with the big club, so he's getting very close to his season debut with Minnesota. Nino is expected to skate today, per Michael Russo.
Ryan Ellis, one of the breakout stars during Nashville's Cup run, is the only current injury for the Predators, per Rotoworld. He has yet to play this season due to offseason knee surgery.
The Gamethread will post at 6:30PM Central. Below are the projected lineups, thanks to DailyFaceoff.com. Thanks for reading!