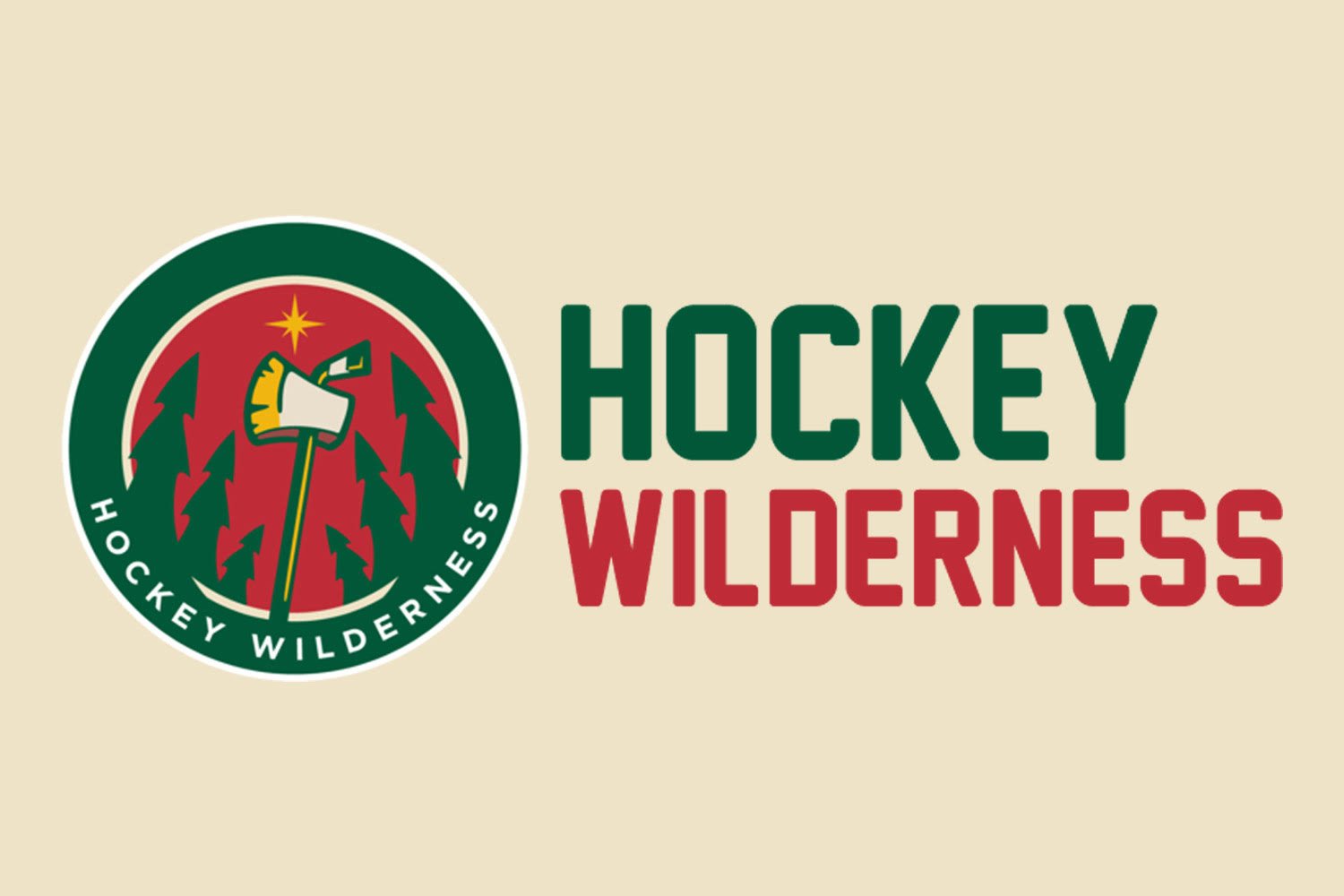 Wilderness, if you're feeling a little hollow inside, that's totally normal.  We all thought that this season would be different for the Minnesota Wild, and that our team that we have loved and supported through all the years of mediocrity would finally break through and make its first deep playoff run since the Cliff Ronning Era.  The heartbreak this year feels even more significant than years past.  We allowed our expectations and hopes to soar higher than ever entering the 2017 postseason, after Minnesota finished the regular season with more points than ever before and what seemed like a very favorable first-round matchup. 
Now, with the Wild on the golf course in April for what feels like the bajillionth consecutive season, the hockey world keeps on spinning without Minnesota factoring into the later rounds of its playoffs.
Fortunately, the death of the Wild does not mean the death of playoff hockey.  On the contrary, there are some incredible matchups on the docket for the second round, which should keep you salivating over what might have been if Jake Allen hadn't risen from the ashes like a mystical phoenix to drag Minnesota into a fiery abyss.  Playoff hockey is still pretty stinkin' cool, so let's examine what we can expect to see during the course of the next couple weeks.
PREDATORS VS BLUES
The team that ousted the Wild takes on the Predaturds in what should be a goaltending duel for the ages, assuming that both netminders manage to carry on their stellar play from the first round.  Believe it or not, there was a goaltender who opened the playoffs with an even better stat line than Allen, and that was Pekka Rinne, who finished the Chicago series with an otherworldly .976 save percentage and 0.70 goals against average.  Rinne is one of those goalies who, when playing to his potential, can absolutely shut down the best of teams, as he demonstrated in Nashville's sweep of the Blackhawks.  At the other end of the ice, Allen, who was the sole reason that Mike Yeo was able to defeat his former club, showed signs of cracking a bit toward the end of the series against the Wild.  Regardless, his .956 save percentage and 1.47 GAA make him a formidable foe for Filip Forsberg and company.
It was pointed out by Jeff Marek on the podcast Marek vs. Wyshinski earlier this week that the general belief throughout the NHL is that drafting and developing players is the only way for a team to grow into perennial contenders.  Yet, almost all of the stars on Nashville came to the Music City by way of trade.  Food for thought.
With no obvious edge between the goaltenders, I believe Nashville has a little more offensive firepower, so I expect the Preds to take this series in six games. 
OILERS VS DUCKS
This should be a remarkably fun series to watch.  Now that the Maple Leafs have been dispatched, the Oilers, led by Connor McDavid, are easily the most enjoyable team to watch, out of the remaining clubs.  McDavid scored two goals (one was an empty netter) and added two assists in their six-game defeat of the Sharks, last season's Western Conference champions.  Aiding McDavid in the first round was linemate Leon Draisaitl, who had a goal and two assists and looked like an all-world forward for much of the series.  What gave Edmonton the advantage against San Jose, however, was contributions from depth forwards like Zack Kassian, who scored two huge goals, while fellow bully Milan Lucic was skating like an angry bull.  If a team shuts down McDavid, Edmonton has to get contributions from other players to be successful, and so far so good on that front. 
Meanwhile, the Anaheim Ducks seem to have hit a groove at exactly the right time.  In sweeping the Calgary Flames, who featured an extraordinarily leaky Brian Elliott, Ryan Getzlaf led the way with three goals and two assists.  We all know what Getzlaf and his sidekick Corey Perry are capable of accomplishing, and Getzlaf is playing like he just realized that he's gone bald and he's really upset about it.  The Ducks have mixed in some top-flight young talent to rejuvenate their lineup with Rickard Rakell and Shea Theodore each notching five points in the first series.
While Edmonton's year will come very soon, I believe that the experience of Anaheim's core players will serve them well in this series.  Ducks in six.
RANGERS VS SENATORS
The Rangers had a solid opening round to take down their French-speaking rivals to the north, the Montreal Canadiens.  In the series, Henrik Lundqvist looked like Henrik Lundqvist, and made some incredible game-breaking saves to close out the Habs in six games, as the handsome Swede regained his status as the King of Manhattan.  Seriously, what a life that guy leads!  My goodness.  Diminutive Norwegian forward Mats Zuccarello proved to be the hero in the end, as he scored two goals in Game 6 to lead the Blueshirts to victory. 
The Ottawa Senators had some nice feel-good storylines in the first round, as Craig Anderson continued to play exceptionally well, despite facing some incredible challenges off the ice, as his wife continues to battle cancer.  You can't help pulling for the guy, and it was awesome to see him get the series win over Boston.  Meanwhile, Clarke MacArthur, who finally returned to action after an 18-month hiatus due to post-concussion syndrome, scored the series-clinching overtime goal.  Again, my goodness!  Two incredible stories have Ottawans hopeful that these Sens will carry on.
The bread and butter for Ottawa is, of course, Erik Karlsson, who posted six points and was an offensive and defensive force in the first series, while playing with a hairline fracture in his heel.  Karlsson skates like the wind, and has unmatched vision in getting the puck up ice, as was made clear by his lofted stretch pass that sailed from behind Ottawa's goal line and landed on the tape of teammate Mike Hoffman at the far blueline in Game 3.  Karlsson is unbelievable, and will be worth the price of admission in round two, despite Ottawa's defensive approach to the game.  Derick Brassard had a huge opening series with eight points, and now takes on the team that traded him during the last offseason.
The knock on New York all season long has been its defense, but with Lundqvist on top of his game, he may be able to quash that issue in the second round.  Plus, I would never bet against a team coached by Alain Vigneault, so I'm picking Rangers in seven. 
PENGUINS VS CAPITALS 
We've all been fooled by the Caps before.  They blast through the regular season seemingly every year, and then fall to the hated Penguins when it matters.  Isn't it fitting that in a year that feels like Washington is finally ready to get over the hump, they once again have to get past Sidney Crosby?  This will be an electric series, filled with drama between two teams that despise one another.
The Caps had a fascinating first round against the Maple Leafs, eventually coming out on top, but not before Auston Matthews and his band of little rascals put some fear into Washington fans.  In the end, the Capitals were simply too powerful for the young Leafs, and I anticipate that this may have added some confidence to the Capitals' lineup.  Alex Ovechkin has the weight of the world on his shoulders, but there has never been a better collection of players around him.  Short of Ovechkin suffering a series-ending injury (which he almost did on a dirty hit in the first round by Nazim Kadri), there will be no excuses for this team, should it fall yet again.
Pittsburgh is a team that, like Chicago prior to this season, simply knows how to turn it on and win when it matters.  The ever-calculated Sidney Crosby decides when it's time for him to take over, and he tends to do this during the playoffs.  However, it was overshadowed superstar Evgeni Malkin leading the Pens with 11 (!) points in the opening round against Columbus, and Minnesota's own Jake Guentzel, who had 5 (!!) goals, including a hat trick in Game 3.  Not bad for a 22-year-old… His dad must be a coach or something.
It's now or never for the Caps.  I'm going Caps in six.