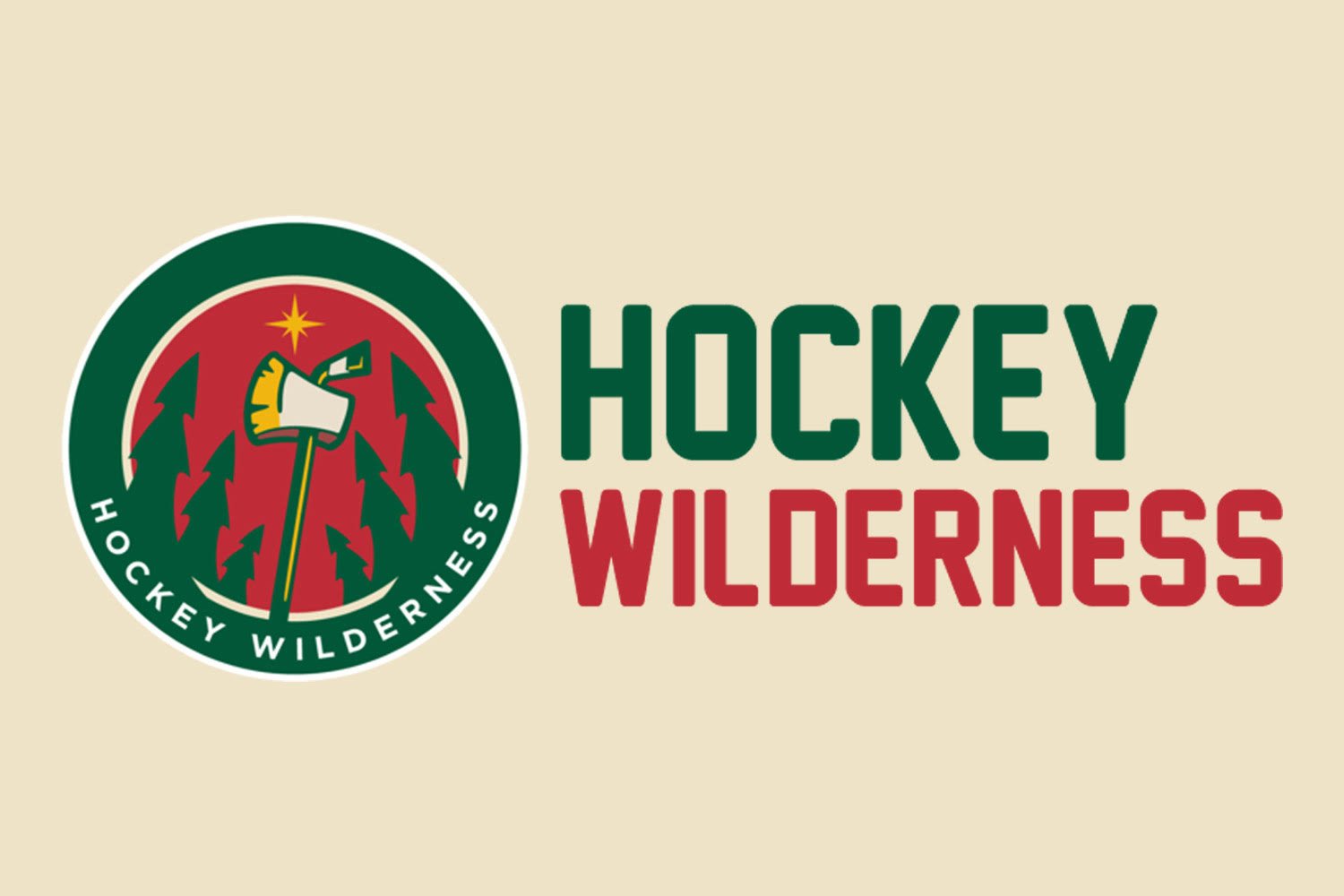 MINNESOTA WILD VS NEW YORK RANGERS
6:00PM Central, Xcel Energy Center, St. Paul, Minnesota
TV: NHLN, Fox Sports-North, Fox Sports-Wisconsin
Streaming: Fox Sports Go app
Radio: KFAN 100.3 and affiliates
I was having a conversation with the Mrs. last night about why my disposition has been generally grouchier than that of my normal jovial self this week.  We went back and forth on a lot of possible contributing factors, and eventually we settled on two things—being hangry too often and the Wild being in a nasty slump right now.  The solutions are for me to be more responsible about eating food before it starts affecting my mood and willing Minnesota back to its winning ways.
When things are going well for the Wild, and the team is winning five games for every one that it loses, as has been the case during some portions of this season, I can't help but go to bed happy and wake up happier.  This week, I've found myself waking up grumpy and staying grumpy throughout the day, because there's simply no good news right now for my beloved Wild.  Maybe I'm putting a little too much stock in how much I care about a sports team for whom I don't even play?  Nah!  Come on, Wild!
Minnesota's fans (myself included) are really hoping that Thursday night's loss to the awful Carolina Hurricanes was the low point for this team, because with this miserable 1-4-0 road trip now in the Wild's rearview, it's beyond time to get the ship back on course.  The guys who have been contributing offensively all year to give the team its incredibly balanced scoring attack need to get their proverbial s*** together and start finishing again when given the opportunity, as there have been MANY opportunities.   
Alas, the sun rose this morning, I'm vacationing in beautiful Whistler, BC, where the mountain has been blanketed with beautiful fresh powder, Bruce Boudreau's cheeks are as rosy as ever, and the Wild has another chance to get back to winning (on home ice no less) against the New York Rangers. Life is good!
NEW YORK RANGERS
With 91 points in the standings (Minnesota has 92... still) the Rangers have all but clinched a playoff spot.  Yet, with an incredibly deep Metropolitan Division this season, those 91 points are only good enough for fourth place, as New York trails Washington, Pittsburgh, and Columbus, meaning that the Rangers will probably end up in the top Wild Card spot when the season ends.
This oddly bodes well for the Blueshirts, because it means that they are likely to cross into the weaker Atlantic Division and play either Montreal, Ottawa, or Boston in the opening round.  While Ottawa and Boston have been hot, if I'm the Rangers, I have no interest in playing within my ridiculous division to start the playoffs, so I'm thanking my lucky stars that my team has had a few cold streaks to knock it down some pegs.
Michael Grabner continues to be an impressive story, after getting signed as a free agent in the offseason to a very reasonable two-year deal that carries a $1.65 million cap hit.  After a huge sophomore season on Long Island in 2010-11, when the Austrian scorer put up 34 goals, his production has tapered year over year, taking him all the way down to 9 goals last season, in his only year as a Maple Leaf.  Grabner is making the Rangers brass look like geniuses this year, as he so far has 27 goals.  Free Agent Frenzy: Michael Grabner vs. Eric Staal… Who ya got?
Statistically, this has been the worst season of Henrik Lundqvist's NHL career, as he has put up a very mediocre 2.65 GAA and .913 save percentage, and he actually dipped into some periods in the middle of the season where—at 35 years old—it looked like his career may be winding down.  As a result, Antti Raanta's workload has already been a bit more significant this season, and the Finnish backup has now appeared in 26 games, the most of his career.  What's more, Lundqvist is currently out for up to three weeks with a hip injury, meaning that Raanta will continue to shoulder the load for now.  With Raanta having allowed three or more goals in three out of his last four games, Minnesota can't use the hot goalie excuse tonight, so I'm begging the hockey gods for a few goals from the Wild, and I hope you are too.
STORYLINES
Ryan White is apparently scratched today in favor of Jordan Schroeder. Whoa! This is a big move by Bruce Boudreau, and another indication that he will always be honest with himself and base his decisions on what he sees on the ice, not what's happening behind the scenes.
Man, oh man, we need to start getting some wins again.  You know how everybody wrote in January that the Wild seemed to be avoiding the great swoon this year?  Well, the team is definitely in a swoon right now, so whether or not it can dig itself out of this hole relatively quickly, rather than letting this thing drag out for the last three weeks of the season, and then limping into the playoffs feeling beaten up and down on its luck, is what's going to decide whether or not it can truly make a run.  Losing typically brings more losing, and the longer the team goes in this rut, the more this losing will affect the psyche of the team as it heads into the postseason.  Snap out of it!
We knew this long stretch of games every other day to end the season would be brutal, but it also is dealing with weekly back-to-backs now.  The Wild begins one of those today, as it will have to fly to Winnipeg tonight and play again less than 24 hours after the completion of tonight's game.  With that in mind, Darcy Kuemper will get the start either tonight or tomorrow.  The last time the Wild played the Rangers, it won its second in two nights after beating Montreal the previous night, as part of Minnesota's awesome December win streak.  Minnesota simply outscored New York in that game, winning 7-4, despite Kuemper looking very leaky.  The thing is, he's proven that he doesn't play well in Winnipeg, so with Dubnyk not at his best lately anyway, it could make sense to give Dubnyk the night off, and then let him try to shut down the high-flying Jets tomorrow.
I STILL don't believe we've seen what this team is capable of with its full complement of forwards in the lineup (and actually playing well), with Martin Hanzal having been out the past couple games.  The Wild took yesterday off, so Hanzal hasn't been with the team much this week.  Per Michael Russo, he's skating this morning, so we'll see if he gets back in tonight or tomorrow.  At some point the Wild has to click again, with or without Hanzal as a factor.  I'm also still hopeful that once the team does start to roll again offensively, Hanzal can be a contributor at both ends of the ice and demonstrate why he was brought in.
The old "hot goalie" excuse has come up quite a bit during this run, as the Wild really has had great looks to get itself back in these games of late.  We've heard this before though, and it simply cannot be that every team the Wild plays has a red hot goaltender.  The real problem is that Minnesota keeps allowing its opponent to score before it can find a way to solve the opposing netminder, and by starting slow, it's giving the other team's goalie a chance to settle into the game and build confidence, as we saw very clearly with Eddie Lack constructing his beautiful crescendo of a game on Thursday and robbing the Wild blind repeatedly in the third period.  Chasing games is exhausting, especially when you're fatigued from the opening face-off, as Minnesota clearly has been.  So the Wild should really just do itself a favor and score early and often tonight.  What do you say, guys?
INJURIES
Along with Hanzal, Christian Folin (lower body) and Gustav Olofsson (concussion… maybe) are skating this morning, but per Russo (again), it's unlikely that Minnesota gets either of its defenseman back.  Still, a good sign that the Wild is getting healthier.
Apart from Lundqvist, Dan Girardi and Kevin Klein have both been battling injuries for the Rangers, but both are close to returning.  Lundqvist resumed skating on Thursday, but he's expected to be out at least another week or two.
Below are the projected lineups, brought to you by dailyfaceoff.com, as well as the Tale of the Tape, thanks to @keisarikine.  Thanks for reading!