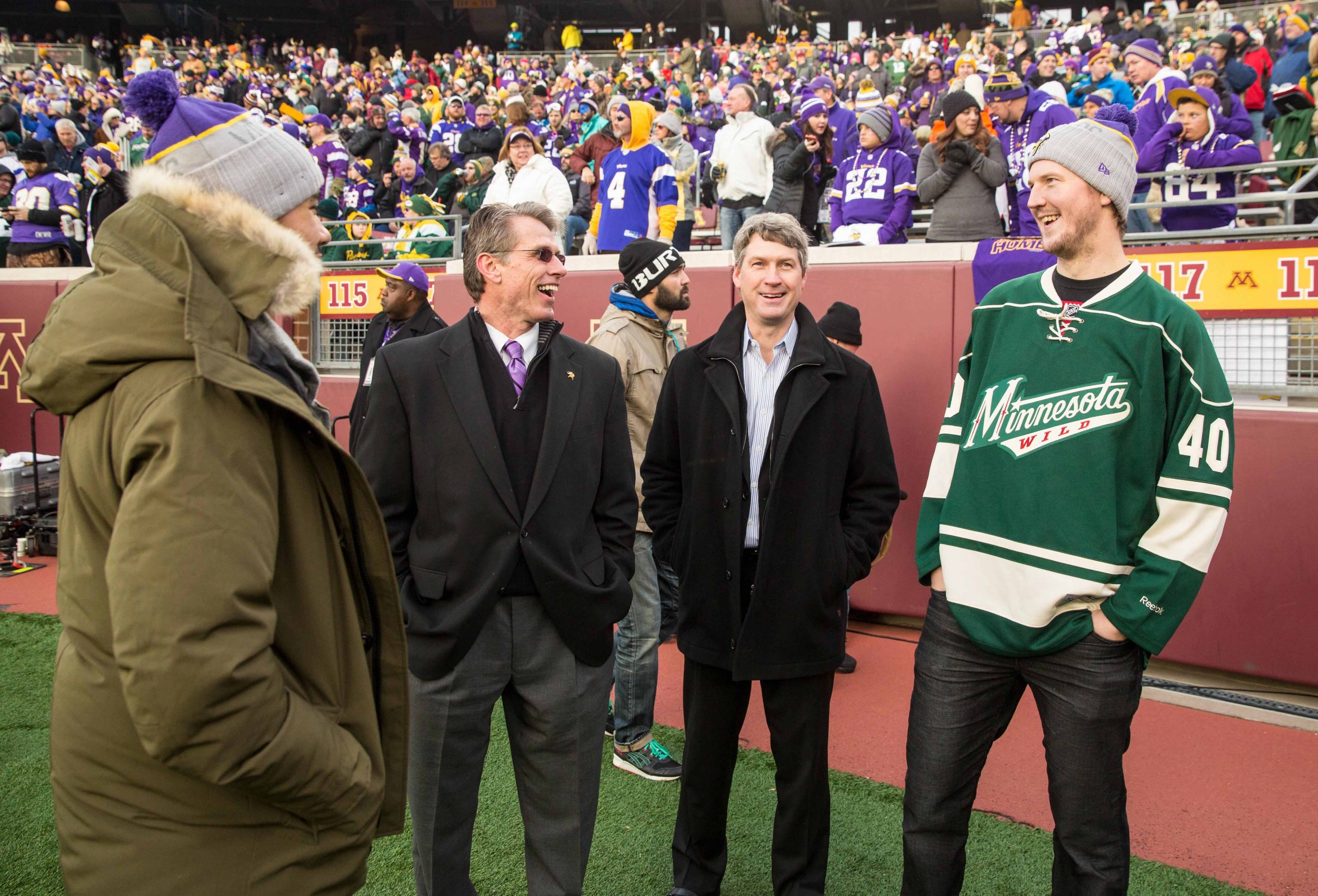 After nine seasons at the helm, Chuck Fletcher will not be returning next season as Minnesota Wild general manager.

 

While he brought a new level of expectations for this franchise in his nine seasons, it was those expectations that ultimately did him in as the Wild suffered another first-round postseason exit.

 

But it was not entirely the postseason results that cost Fletcher his job. There was a multitude of contributing factors that lead to the decision by Wild owner Craig Leipold to not bring back the only GM under his watch.

 

ALSO READ: What Chuck Fletcher Did Right In Minnesota

 

Let's take a look at said factors:

 

Playoff Failures

 

When Fletcher was introduced as general manager on May 21, 2009, Leipold said that this was the beginning of expecting more from this team.

 

Well, nine years later, that is exactly the case.

 

Minnesota has made the playoffs in six straight seasons -- a notable achievement, as only the Penguins (12 seasons) and Anaheim Ducks (six seasons) have done so longer.

 

 

But those six seasons have seen the Wild just advance past the first round twice, and they never got more than two wins in the second round. In the last three seasons with heightened expectations, Minnesota has exited in round one each year and was bounced out of the postseason in five games the past two years.

 

Fans have been left wondering if the Wild could do more in the playoffs year after year, and following the five-game thrashing at the hands of Winnipeg this past week, it became clear that this core of players Fletcher assembled was not going to cut it.

 

Few Draft Picks In Recent Years

 

In the past four years, the Wild have really been lacking in high draft picks.

 

Handing out first- and second-round draft picks in trades like candy has been one of Fletcher's biggest flaws, as he has tried to make necessary acquisitions to help get his team over the hump in the playoffs.

 

Here is a breakdown of top draft picks in the past four drafts for Minnesota:

First Round Pick: three selections

Second Round Pick: one selection

Third Round Pick: two selections

When you deprive your organization of high picks like that over an extended period of time, the well is going to dry up. And as seen this season, the Wild certainly could have used more injections of youth into their lineup.

 

Yes, Joel Eriksson Ek, Luke Kunin and Jordan Greenway were in the lineup this season, but after them, the cupboard is really dry for Minnesota. That is where those picks given away really could have come in handy for Fletcher and the Wild.

 

Trade Deadline Acquisitions

 

A big reason for the lack of high draft picks in the last four years is that Fletcher has pushed his chips in at the trade deadline more times than none.

 

The most notable trade came when Fletcher traded for Martin Hanzal and Ryan White at the 2017 deadline to bolster an already deep hockey team. But we all know how that ended up.

 

Matt Moulson, Chris Stewart and Sean Bergenheim were other notable trade deadline acquisitions under Fletcher's run, and those trades never panned out for Minnesota. They always seemingly did more harm than good to the organization, as again there was no meaningful playoff run to justify giving up all these assets.

 

Never Could Find A Goal Scorer

 

Something that eluded Fletcher in his tenure was trying to find that goal scorer who could be a difference maker on this team.

 

When he took over Fletcher could not convince Marian Gaborik – who already had his foot out the door – to stay on, and the search has always seemingly been ongoing to fill that hole.

 

He certainly tried during his run by bringing in the likes of Devin Setoguchi, Dany Heatley and Thomas Vanek to fill that void. But much like his trade deadline deals, none of those moves ever panned out.

 

Loyalty

 

For the players on the Wild during Fletcher's tenure, there certainly has been a tremendous amount of loyalty shown over the years.

 

As the Wild have floundered in the postseason year after year, Fletcher has been unwilling to move the likes of Jonas Brodin and Charlie Coyle -- among others -- who have garnered trade interest the past few seasons. But because Fletcher has wanted to give this core of players a shot at winning, he has kept them and now has paid the ultimate price.

 

Fletcher has also remained loyal to the veteran players – Mikko Koivu and Jason Pominville come to mind here – by handing out some contract extensions that do not look great in hindsight. Fletcher was able to offload the Pominville contract by trading him back to Buffalo, but it came by taking on the Tyler Ennis contract which is on the verge of being bought out.

 

In this day in age in the NHL, having too much loyalty will only get you so far. You have to be able to move on at some point and give someone else a chance to move up in the lineup.

 

Long-term deals to fourth liners

 

Perhaps the biggest gripe about Fletcher – especially given the fact we are in the salary cap era – is that he handed out long-term deals to fourth-line grinders far too much.

 

Darroll Powe, Torrey Mitchell, Zenon Konopka, Matt Cooke, Stewart and Marcus Foligno were all beneficiaries of long-term deals for players who never got above the fourth line. In the salary cap age, handing out long deals to fourth liners will come back to haunt you.
Never Miss an Episode of Giles & The Goalie!