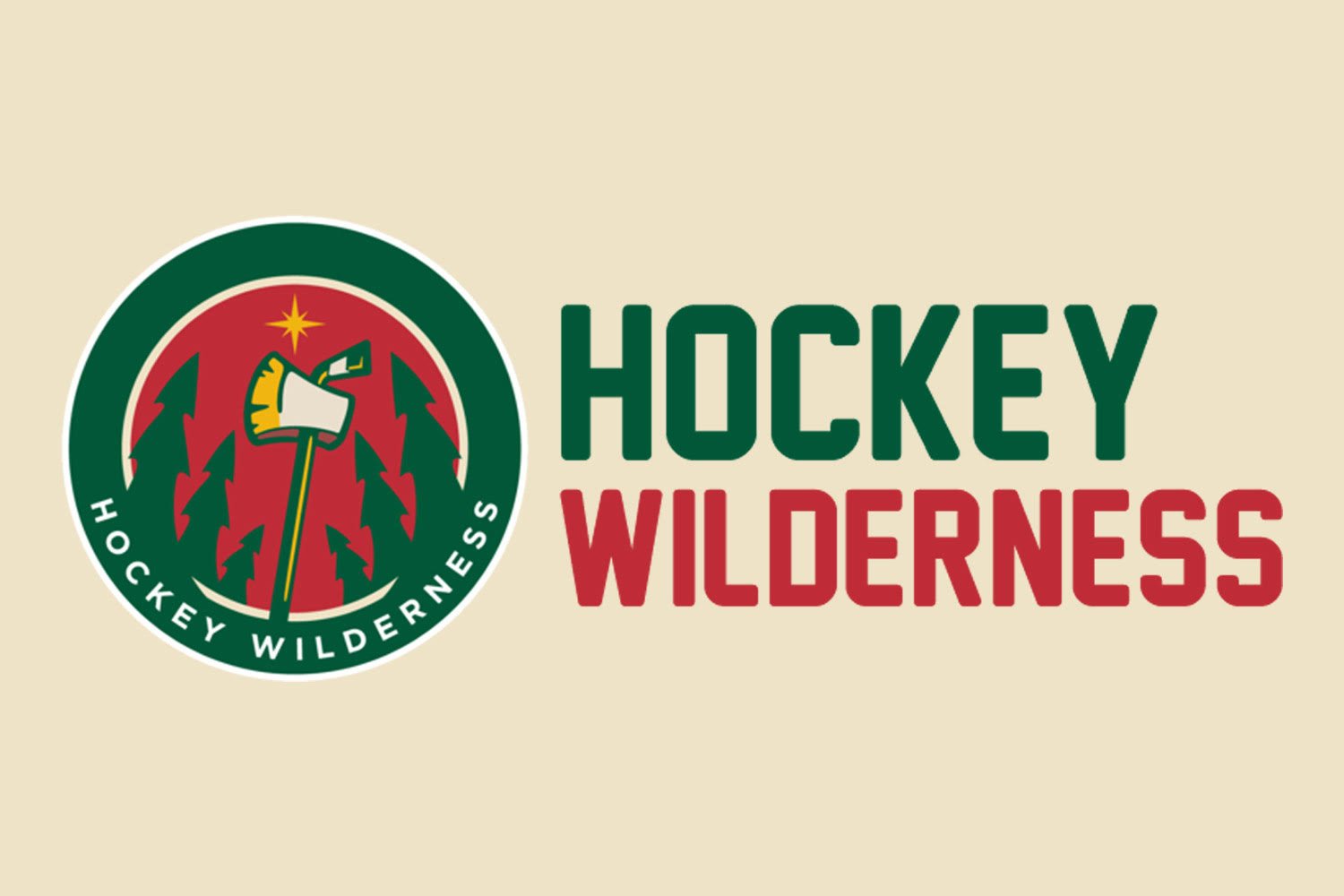 Charlie Coyle is healthy. Following post-season surgery on both of his wrists and a full offseason to rest his (recovered) broken leg, Coyle has come to camp in fine condition and has shown the Wild faithful another glimpse of what could be with his preseason hat trick against Colorado's AHL-heavy lineup. It's not the first preseason in which Coyle has looked like a beast on the ice. It's also not the first time Coyle has entered a new season on the heels of finishing another campaign playing through multiple injuries. The question remains, as it seems to year after year, which Charlie Coyle will we see this season?
Unfortunately for Coyle, this seems to be the same question he faces each and every year. Being a key piece of the return for Brent Burns, Coyle was added to a core of young guns that the team has built itself around and gone to great lengths to keep intact. Expectations have been high for the Boston University grad, but his inconsistent play pushed him to accept a very team-friendly 5 year deal at $3.2M AAV while he's watched the rest of that core cash in on $5M+ AAV contracts as Jason Zucker, Matt Dumba, Mikael Granlund, and Nino Niederreiter have come of age and been rewarded.
With two years left of that deal and 5 full seasons of NHL experience under his belt, some may say that Coyle is already a known commodity - that is, he is known for his up and down play and playing through a variety of injuries. Yet others have been captivated by his occasional ability to take over a game and insist that there is another level the 26-year old can achieve and maintain in his game. For a team that has playoff dreams and was unable to tweak the roster despite bringing in a new front office, players who outperform their payroll number are a necessary commodity and Coyle has yet another opportunity to outperform his earnings in 2018-19 and prove that he is more than a replacement-level player destined for mediocrity.
Coyle's career has progressed mostly forward with last season being an outlier. We'll get to that in a minute. While there hasn't always been forward motion in goals scored, Coyle has increased his playing time, role, and points as he has aged and grown as a player. His production topped out at 56 points in 2016-17 and he has treated us to amazing highlights such as this gem:
And showed his ability to take over a game like this:
But unfortunately his M.O. has been to have an incredible start to the season and completely disappearing in the second half. That, combined with last year's injury-plagued campaign, lead to the belief that we may have already seen the best version of Coyle.
So, who is Charlie Coyle, really?
Injuries and Conditioning
It is now well-known that Coyle finished last season playing through 2 injured wrists that required surgery in the offseason to repair. This is not the first time he has completed a season with injuries to both sides of his body. Following the Wild's run to the 2nd round in 2013-14, it was announced that Coyle played through separating not one, but both of his shoulders. This injury is not related to dislocating a shoulder as many suspect, but rather a tear of the ligaments separating the collarbone from the shoulder blade, and is as painful as it is gruesome.
When examining this history, it is easy to point to these injuries when addressing overall production and a disappearing act in the second half. Charlie has obviously played through some tough injuries, and it appears that doing so was in detriment to both himself and the team. If Coyle is to ever break through and find his consistency, he's going to need to find a way to take better care of his body, and take the appropriate time to heal from future injuries. We've examined this topic in the past.
Position juggling
The Minnesota Wild have done Coyle no favors by never giving him a permanent position to play. Brought up as a center by an organization that has been weak down the middle for a number of years, Coyle may have been forced to play an unnatural position which has held him back offensively. This writer has been adamantly claiming for years that Coyle's natural and best position is at right wing.
Through two coaching regimes, Charlie still was never given the opportunity to find a permanent home in the lineup. He bounced between wing and center and his up-and-down play also earned him varying ice time and inconsistent linemates. Perhaps the biggest detriment from his time at center was how it affected his ability to shoot. Playing the wing has allowed Coyle to loosen up his defensive responsibilities and take more shots. Perhaps it's no coincidence that #3 went a perfect 3-for-3 with his shots against Colorado last week.
This isn't lost on Bruce Boudreau who said, "If Charlie ever gets the habit of continuing to shoot, that will be a pretty nice thing." Boudreau may be starting to figure out who he thinks Coyle truly is as a player and has already given reassurances that Coyle will stick at wing this year so that he has the opportunity to flourish.
Showtime
There are many reasons to believe that Coyle could take another stride this season. His coach has given him a permanent position, and is practically begging him to shoot more. He is fully healed and off to a solid start in the preseason. His newly formed line with Joel Eriksson-Ek and Jordan Greenway has gelled in a short amount of time, and could be a dominant checking line if they continue to grow. Long story short, the deck is stacked in favor of Coyle, and fans should expect solid measurable growth this season. If it doesn't work out that way, we may be back here asking this question yet again for another approaching season next summer.