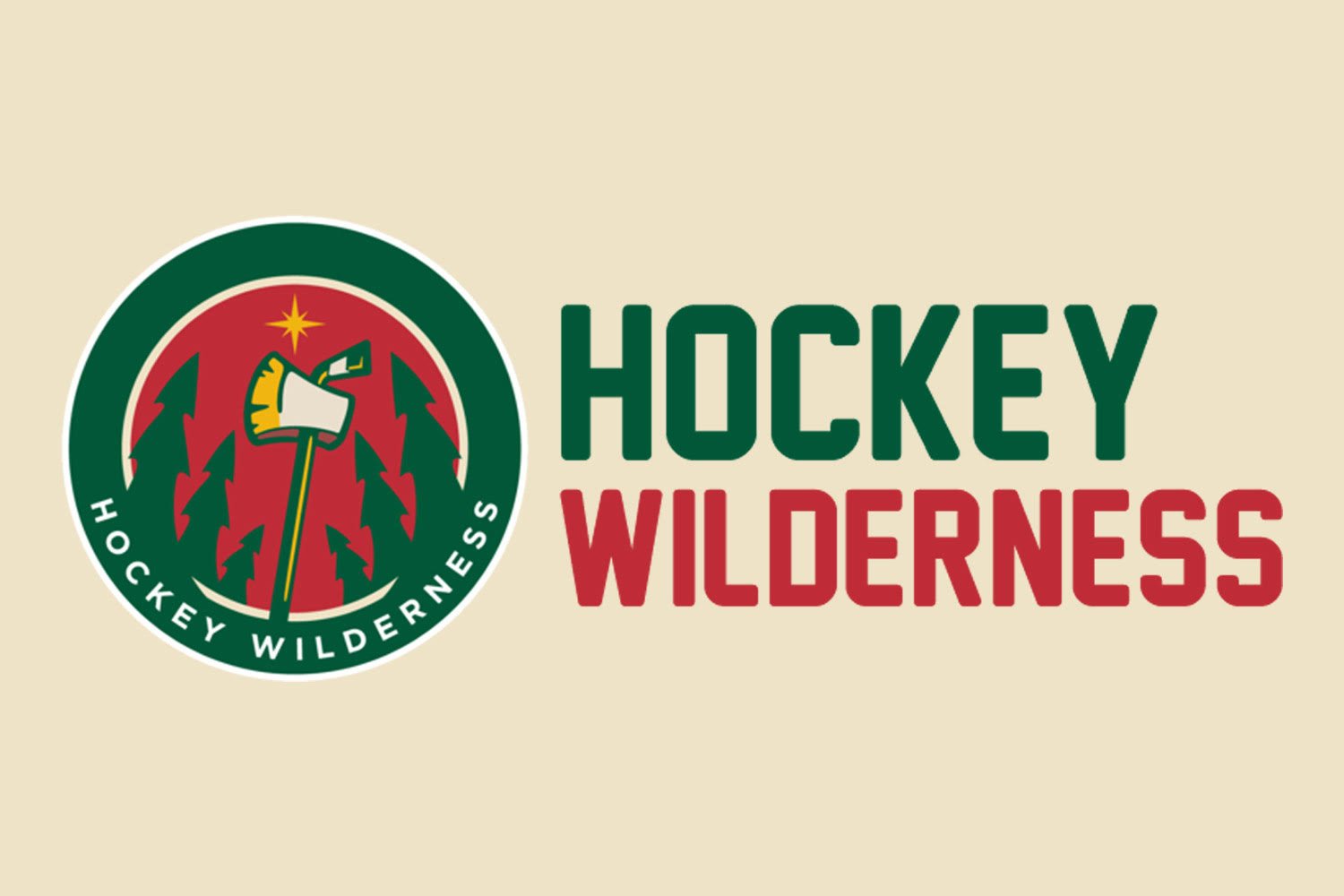 Welcome to Exit Interviews, our annual feature where we go through each player on the Minnesota Wild's roster, review their seasons, and set our expectations for them next year. We start with Charlie Coyle.
Charlie Coyle had a mini-breakout in 2015-16, where he scored 21 goals en route to 42 points- both career-highs. Not a ton of points, but a lot of things he could build on. The improved shooting. His ability to draw penalties almost at will. Flashes of him taking over games.
The team made it clear that he was going to get every opportunity to improve. From basically day one, coach Bruce Boudreau had him penciled in on the top line alongside Eric Staal. As one of the few right-shot options on the team, Coyle figured to get a steady diet of power-play minutes as well.
Expectations were high. He scored a career-high 56 points- 33% more than the previous season. Again, that might not seem like a lot, but only 13 players in franchise history have accomplished that. He also had his best full season in terms of possession. His aggressiveness improved, leading to a career-high in shots on goal.
No, wait. Did I say he met expectations? I'm sorry, he fell short. My bad.
Coyle's newfound shooting skills turned out to be somewhat of a mirage, as his shooting percentage fell from 15% to 11.7. He may have set a career-high in shots, but he still didn't shoot nearly as often as he ought to have, so his goals fell from 21 to 18. A lot of his old weaknesses reared their head. His streakiness, for one. And many can't help but feel he didn't use his abilities to their fullest.
The central question with Coyle is going to be which version is actually him? Is it the one that racked up 37 points in his first 45 games? Or is it the one that slowed down the stretch, notching just 19 points in the final 37 matches?
The first one is what you expect from your 25-year-old power forward. The second one? Just a guy.
So what makes Coyle Superman at times, and Clark Kent at others?
We know this already. We said it last year. And the year before! It's all about his aggressiveness.
Coyle is listed at 6'3", 218 pounds. He's not lumbering, either. He's blessed with speed and great hands. When things are working well for him, he can get to anywhere he wants to on the ice. Sometimes it's by skating past defenders. But more often, he builds up a head of steam that can be slowed down only by obstruction.
Pretty much everyone looks at that combination of skating, strength, and skills and thinks "Get this guy to the net." And they'd be right. Coyle is someone who can create his own opportunities at will, and it's not like his physical attributes vanish at times.
But he does.
When you look at how often Coyle was shooting at 5-on-5 throughout the year, his mid-season slump starts making a lot more sense.
He starts off the year in the 7-8 shots per hour range- a big step above previous seasons- before cratering in January and February. And that wasn't all. His overall game also took a hit during that time. His possession numbers were down, and that's when his scoring really started to slow.
If there's a bright spot, it's that Coyle turned things on down the stretch and into the playoffs, but at that time, shooting luck had completely left him.
Shooting isn't the only area where Coyle's aggressiveness makes a difference for Minnesota. Remember when I said that the only way to stop him when he's driving the net is obstruction? That obstruction creates power plays for Minnesota. And since Minnesota drew the 4th-fewest penalties in the league, the opportunities Coyle provided were needed.
But those slowed, too. Here's how many penalties he drew each month:
October: 5 in 9 games
November: 5 in 13 games
December: 3 in 14 games
January: 2 in 13 games
February: 1 in 12 games
March: 3 in 16 games
April: 1 in 10 games
I'll spare you the math: He drew 10 penalties in his first 22 games, then 10 for his final 65. That's a lot of power play time to leave on the table just by choosing to not dart towards the crease.
This isn't to say that he doesn't create offense when he's not shooting and driving the net. His passing took a step this year- I felt he became especially good at springing teammates in the neutral zone for a scoring chance. But when he does attack the net, he becomes so much more of a dynamic threat for Minnesota. It adds an element they don't have a lot of.
Another issue is that while Coyle is very good at 5-on-5 play, it's probably time to stop giving him power play opportunities. Over the last two seasons, Coyle has been extremely unproductive with the man advantage. Of the 146 forwards with 300+ 5-on-4 minutes during that time, Coyle ranks just 139th in primary points (Goals+First Assists) per hour.
Why? It probably has something to do with the fact that he takes fewer than 6 shots per hour on the power play. That's 141st in the NHL. That level of non-production is unacceptable, and if Coyle can't deliver in those situations, the Wild need to try someone who possibly can.
I realize there's been a lot of negativity towards Coyle in this Exit Interview. But just because there are areas in his game where we want more doesn't mean we should lose sight of the fact that this year was a really good one from him. 56 points is no joke. While some may be frustrated with how streaky that production was, if someone came to you pre-season and told you that Coyle would flirt with 60 points, you'd probably have been excited.
I know I would have been.
And it's hard to overlook the incredible value Minnesota got out of Coyle this season. He got 56 points making just $3.2 million against the cap. The only players to have more points with less of a cap hit (excluding players on Entry Level Contrats) were Mikael Granlund, Evgeni Kuznetsov, and Nino Niederreiter.
Some frustrated fans and media members have expressed interest in trading him, but that kind of value isn't easily replaced.
Yes, I want more from Charlie Coyle. You do. We all do. But while we wait for him to use all of his skills to their maximum potential, let's also recognize this: That even if he never gets better than this, he's still a damn fine player.