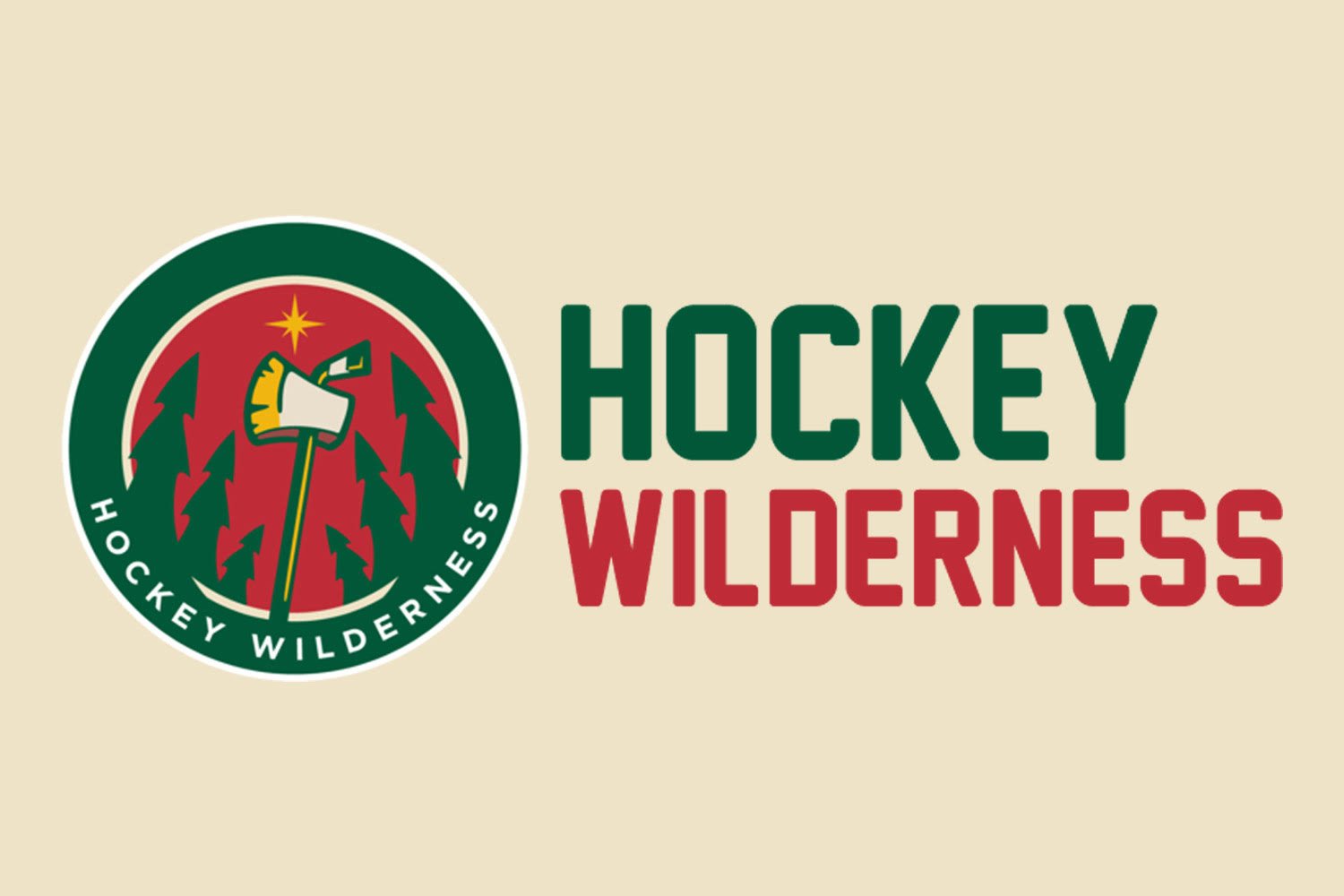 Usually when you come across arbitrary player grades we always come back to the adolescent anxieties of the A through F grading scale. If there in an NHLer out there deserving of an F, then the bell curve is a bit skewed and beer leaguers everywhere get delusions of grandeur that they can put down the can of diesel and make their way to a professional try-out.
It's the NHL, there are no F grades.
When it comes to Carson Soucy and his 7-game cup-o-coffee for Bruce Boudreau and the Minnesota faithful (shout out, Duluth) and taking into account that it's hardly a great enough sample size to assess talent (à la my woefully terrible take on Alex Tuch, who was goose egg with a dash-3 in 6 games with the Wild...how things have changed), it's best to approach "Dr. Souce" with a pass/fail approach.
It's a safe pass for me.
When we were kicking around the Top 25 Under 25 around HW in the off-season, there was a lot of gripes against the former 5th rounder. Gustav Bouramman got a lot of love because of OHL points and some could look at Soucy's senior season a UMD, a year they finished national runner-ups, and have their eyes glaze over at his 15 points.
A few other "black marks" of sorts: Mid-rounder, didn't play high level junior hockey in his native Canada, and he's reaching the mid-years of his 20s without any NHL experience in a league that is teeming with youth.
And then we saw him buzz around Development Camp. We saw the size (6'5"/208 lbs). We saw the defensive acumen.
At the start of the 2017-18 season, Iowa head coach Derek Lalonde had nothing but good things to say about adding the Albertan to a completely re-vamped roster. One thing I definitely learned through the course of this season by working closely with the development staff is that all those "black marks" can be thrown out the window when it comes to nurturing future NHLers.
In Lalonde's words all season "everyone takes a different route, he 100% took the right one."
Admittedly, the Boudreau 200-game rule was in the front of my mind, and I didn't expect to see Soucy getting NHL reps. It took long enough to the organization to believe in Nick Seeler, so standing pat would've been the move to expect. However, injuries happen as they had all season, and the left-side (arguably the thinnest in terms of development for the Wild) opened up for the former alternate captain for the Bulldogs to show if he could sink or swim.
Imagine your NHL debut being more or less in the postseason and playing in your home country in a barn like they have in Winnipeg. I'd black out.
Yes, he could've played better. But when you watch his mistakes, they're of the "rookie" variety - bad positioning, doubling assignments, hesitant passing, etc. His development has been predicated upon patience, and the nature of the Wild following the loss of Ryan Suter thrust the young d-man into a situation with an organization and a fan base that could be described as patiently impatient.
Sometimes the kids sink, sometimes the kids swim when you throw them into the playoff deep end. Not everyone can be Charlie McAvoy.
Unfortunately, though not unexpectedly, the Carson Soucy in the playoffs was not the Carson Soucy I got to see play in Iowa. The rookie, consistently paired with fellow rookie, Brennan Menell, making some mistakes in arguably the second best league in the world that would make any on-looker put their teeth together, grimace, and make that sharp in-hale.
But even in his limited minutes with the Wild last season, you saw a player getting a feel for the speed. He could skate, maybe not necessarily with direction, but he'll move around. What he did leave in Iowa, and something that will only get better next season, was his stick and his vision.
Despite what the stat sheet said about him, you could make the argument that there wasn't a better puck-carrying defenseman in Iowa than Soucy. Many nights were spent gawking at the left-hander as he weaved through awaiting neutral zone defenses and moving the puck deep into the OZ as fresh legs came off the bench to set up the offense - one that put up 232 goals this season, +50 from their previous team record.
Lalonde even celebrated the rookie's ability to see through forechecks and make accurate pop-passes for breakouts.
What this all culminates into is the question - was he ready to play in the show? It was a call made out of necessity. Viktor Lööv was a liability in terms of puck protection, and I'm still not quite sure the Wild didn't opt to use South St. Paul native Zach Palmquist, though the evidence would probably have something to do with age (27) and his size (5'11"/180).
The latter being important because of the nature of "big boy hockey" played in the Western Conference.
What is clear is that Soucy has talent. He's still finding his game in Iowa, and will probably start next season in the A to work out some kinks. However, the fact also remains is that he's a Bruce Boudreau guy, a hard role to earn given the candor of the development staff.
He's going to be fine.