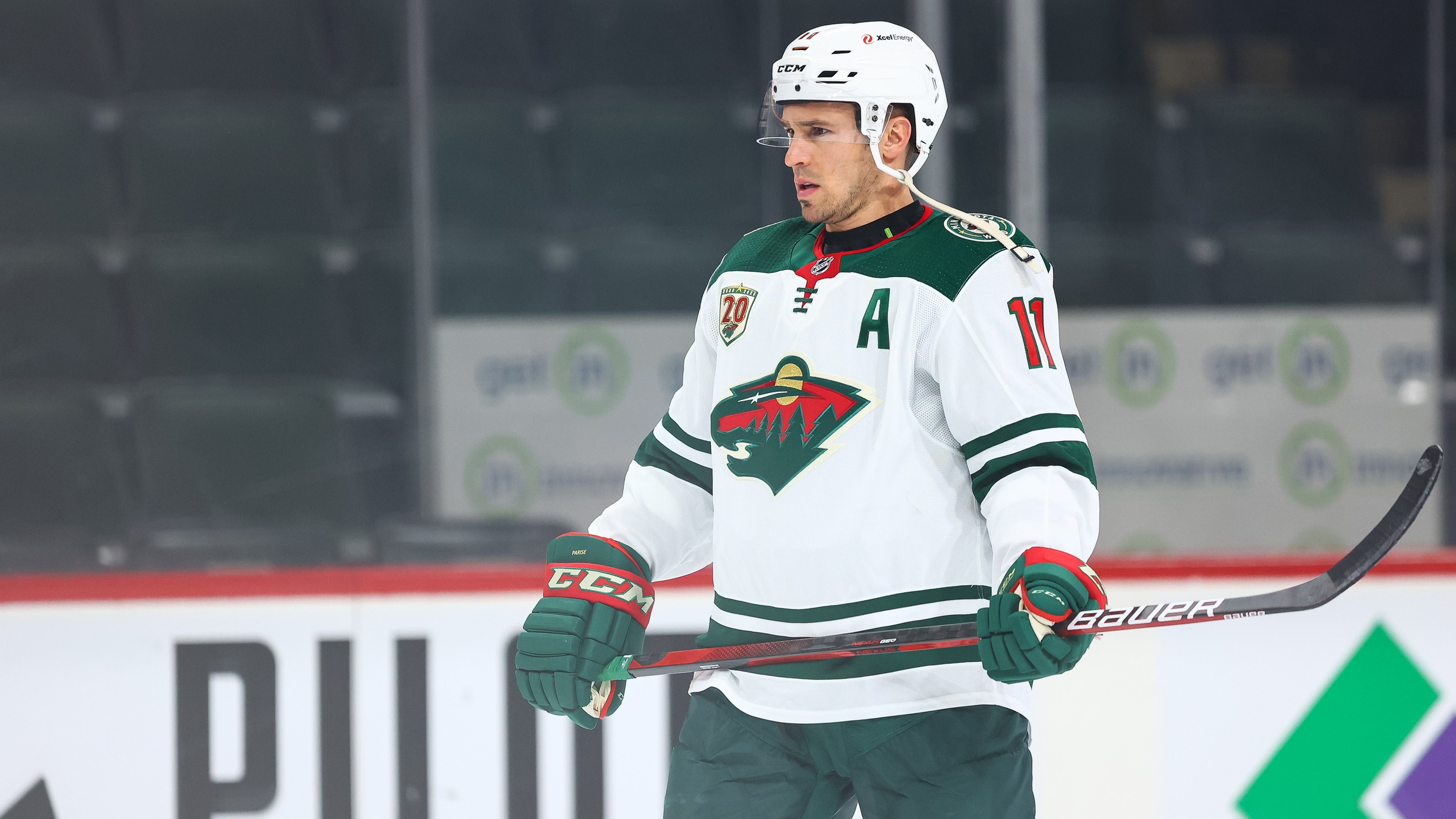 The primetime of the Minnesota Wild's offseason started in earnest late last weekend. First, Joel Eriksson Ek inked an eight-year extension. Then they signed Nick Bjugstad to a one-year deal.
Those opening moves will be followed by a busy month. Rosters for the Expansion Draft must be locked by July 17. Will Minnesota make moves to set up their roster for expansion by then? Then the draft hits on July 23, followed by free agency on July 28.
Wild general manager Bill Guerin has even more questions to answer this month, or soon after. Can he navigate a chaotic trade market to land a center? Will he wrap up contract negotiations for Kirill Kaprizov and Kevin Fiala? And, of course, how can he accomplish all that with the $16 million in cap space Minnesota has left?
The answer to the salary cap puzzle will surely involve cap casualties, but who? It's hard to see Matt Dumba and his $6 million cap hit on this roster in three weeks. There are whispers that Fiala could also be traded because of salary considerations. In both cases, Minnesota would be offloading useful players mostly for financial reasons. Not a great position to be in when you're a team on the rise.
If only there was someone who was, say, making $7.5 million who could be moved. Perhaps someone whose role in the lineup is diminishing, someone who maybe even doesn't want to be in Minnesota. Someone like that sounds like a great candidate for a salary dump.
As luck would have it, Zach Parise fits that profile. The good news here: All the Wild have to do is get rid of his un-tradable contract. Only four years left at a bargain $7.5 million hit, folks!
So, yeah, that's a tall task. But let's put our thinking caps on and try to figure out how to make that deal disappear.
Buying out his contract sounds like the simplest way of doing that, but it's a non-starter. Here's what that looks like, according to CapFriendly.

There's not much upside other than saving over $5 million this upcoming season. The Wild may as well keep Parise on the roster for that. They would save only $1 million in Year 2, then less than $200,000 in Years 3 and 4. It's a bad deal.
But can the Wild offload it? They tried moving his contract last season, but a trade to the New York Islanders fell apart. It doesn't figure to get any easier to trade Parise to a contender (presumably the only teams he'd agree to play for, given his no-move clause) since the flat cap puts most of them in a tight situation.
However, just because contenders are off the table doesn't mean they can't theoretically move Parise. They could send him to a non-contender who could, in turn, buy him out. The Seattle Kraken might be the ideal candidate, given their blank canvas of a salary cap.
Is that worth it to Seattle, though? The actual cost of a buyout is relatively cheap, just $6.67 million in real dollars, spread over eight years. But do the Kraken want $7-plus million in dead money in Years 3 and 4 of their existence?
It depends on how they want to build their franchise. Do they want to compete right away, or would they rather build slowly through the draft? If it's the latter, getting prospect and draft capital might be worth the financial and cap commitment.
But then we have to discuss what would make it worth it for Seattle, or any other team, to take on a Parise buyout. One way to gauge this value might be looking at offer sheet compensation. If another team successfully signs a restricted free agent, they must send draft picks as compensation, based on the contract's average annual. Here's those guidelines, per Sportsnet's Elliotte Friedman:

If a team offer sheets a player for $7.5 million, they'd have to pay a first, second, and third-round pick in compensation. Would that valuation work in reverse? Does it make sense for Seattle to accept the Parise contract for that price?
Judging by the compensation the Vegas Golden Knights got to solve cap problems in their expansion draft, maybe not. The Golden Knights took on one year of Jason Garrison's $4.6 cap hit, costing Tampa Bay the rights to a then-25 Nikita Gusev, as well as second- and fourth-round picks. The Islanders coughed up a first and second to get rid of one year of Mikhail Grabovski's $5 million cap hit. The Anaheim Ducks parted with Shea Theodore, who became an elite defenseman, to ditch Clayton Stoner at $3.5 million for one year.
Sure, these prices also have the cost of protecting certain exposed players baked in, but the point is that offloading Parise onto Seattle wouldn't be cheap. Two first-rounders doesn't seem like an unreasonable ask for that cap commitment. That might not even be enough.
A middle ground is also possible. Minnesota can trade him to Seattle to be bought out but retain half the salary. Such a deal could work out for both sides. The Wild would still get massive relief from Parise's contract, clearing over $6 million next year and nearly $4 million even in Years 3 and 4. Seattle would pick up assets for $3.33 million in actual money without tying up too much future cap space.
What kind of haul would Seattle get for that? Using the offer sheet guidelines, a $3.8 million cap hit is worth a second-round pick. Surely that would cost more, given the prices set at the previous Expansion Draft.
Would the Kraken demand that Minnesota add a prospect like Adam Beckman, a WHL star playing in nearby Spokane? Would they be able to dictate who they'd take in expansion, perhaps insisting on Dumba and therefore gaining the assets from trading him?
It's hard to say what it would take to get this done, but Parise's contract isn't totally unmovable. If not Seattle, some other team would surely be willing to go halfsies on a buyout in exchange for picks or prospects. Even if it's a bitter pill to swallow, finding a way to offload that contract would be worth it for the Wild, Parise, and the team that buys him out.