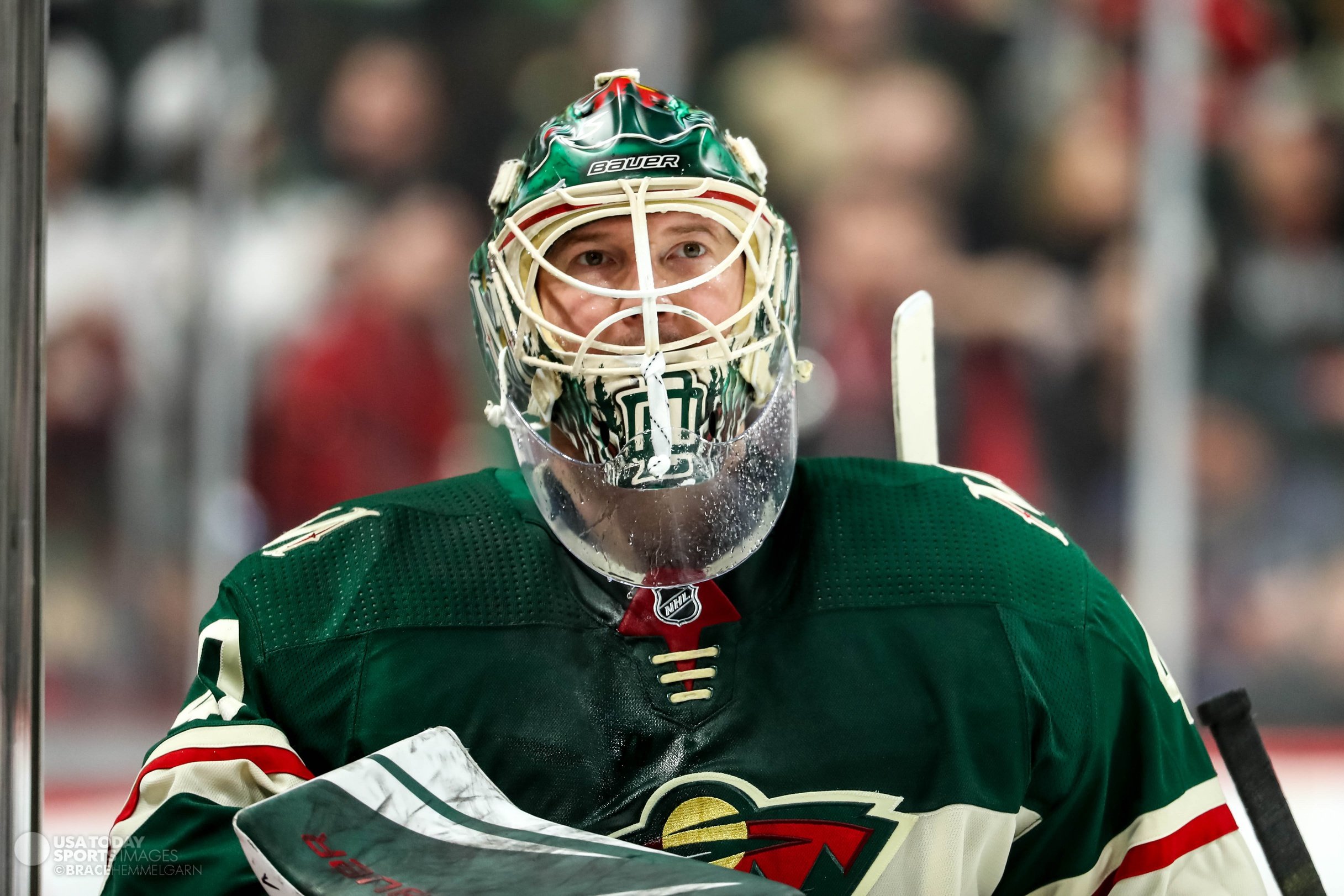 "If the season ended today" is a phrase that gets a lot of use late in an NHL season. It's usually nonsense. The season ends after 82 games. And unless you clinch a spot or are eliminated, there's no point in treating anything like a sure thing.
Except this time. Maybe. Because after 69 games, Minnesota's season truly may have ended. The NHL might have a Stanley Cup Playoff sometime this summer. They also might not. Perhaps that'll include some effort to get all the NHL teams to have an equal amount of games. Or they could simply seed the top eight teams in each conference.
And if that happens? The Minnesota Wild's season will be over. The NHL shut down play with Minnesota one point out of a Wild Card spot.
Being eliminated by one point will cause many to wonder what exactly cost them a playoff spot. What if they held onto their 2-1 lead in the season opener? Why did they struggle against the Los Angeles Kings and the San Jose Sharks, the two worst teams in the West? Would Minnesota have two extra points had they dedicated themselves to playing Kevin Fiala in overtime back in October?
There's an infinite amount of what-ifs.
Here's the biggest: What if Devan Dubnyk had even been average this year?
Dubnyk's presence in net has been a constant since his arrival in January 2015. He got 293 of a possible 368 starts (80 percent) from that point to the end of last season. In a league that's drifting more and more towards splitting workloads between two goalies, Dubnyk's been one of the last true workhorses.
Not that Minnesota had many other options. Darcy Kuemper flamed out of St. Paul due to inconsistency. Alex Stalock replaced Kuemper as a backup, but never earned the trust of Bruce Boudreau. But thanks to Dubnyk being able to keep Minnesota in games 60 times a year, Minnesota always got by.
Until last year. Dubnyk got off to a hot start, but didn't seem himself after taking a Tom Wilson knee to the head in November. He posted a below-average .908 save percentage in his last 54 games, and Minnesota missed the playoffs.
The hope was that Dubnyk could put his struggles behind him this year, but instead, they progressed. Dubnyk was a key component of Minnesota's brutal start, going 2-7-1 with an .883 save percentage in his first 10 games.
Things got worse for him in November, when Dubnyk's wife Jenn developed a serious medical issue. Dubnyk needed to leave the team for a month to be with his family, but even upon returning, one has to imagine the difficulty of playing with so much uncertainty facing your loved ones.
Dubnyk never did get back on track after his rocky start, finishing near the bottom of the league in every major goalie statistic. Evolving Hockey's WAR model projects him as being worth minus-1.7 wins this season. Only Jimmy Howard, P.K. Subban and Johnny Boychuk performed worse. Those three lost standings points could well be the difference between Minnesota making the postseason and not.
The tough year has put Dubnyk's future with Minnesota in doubt. Not only did he find himself backing up Stalock down the stretch, but his contract has just one year remaining on it. And neither Stalock (who has never started 40 games in a season) or Kaapo Kahkonen (a soon-to-be 24-year-old in Iowa) are obvious options to take over a starting role for a playoff hopeful. That means if general manager Bill Guerin wants to address his team's 29th-ranked goaltending, that might involve parting with Dubnyk, whether by trade or buyout.
But before any plans to upgrade the goaltending is finalized, it has to be asked: Can Dubnyk rebound?
Goaltending is unpredictable, but history can help us make a good guess. Let's take a look at what has happened to goalies who have performed at or below Dubnyk's level of play last year. Since 2007-08, there have been 23 goalies (not counting Dubnyk or Howard) who have had seasons where they were worth minus-1.7 wins above replacement or less. What happened to them? Did they recover from their disastrous seasons?
The results are not encouraging. Of those 23 players, seven never played in the NHL again. Another eight never had a season where they were above replacement. Just six had a season where they were worth a win or more.
Instead of running down the list of those who flamed out, let's instead look at the successes. They are Steve Mason, Pekka Rinne, Semyon Varlamov, Brian Elliott, Dan Ellis and Manny Legace. Was there anything in their comebacks that gives Dubnyk some hope?
Right away, we can take Mason and Elliott off the table for such a comparison. Both of them were 25 or under when those seasons happened. They each found new situations and goalie coaches and flourished under them. These are issues with development, not decline.
Varlamov's situation doesn't compare well to Dubnyk, either. In 2016-17, a 28-year-old Varlamov struggled with hip and groin injuries before undergoing season-ending surgery. After healing, Varlamov was back to being a starting-caliber goalie. As far as we know, Dubnyk did not have such issues.
Ellis had an awful age-30 season in Tampa Bay, and Legace looked cooked in St. Louis at age 35. Both were able to have one season where they made a positive impact as a backup. While it's encouraging to see that Dubnyk could perhaps thrive as a backup, such a scenario would still leave a need for Minnesota to get a starting-caliber goalie this offseason.
The one true ray of hope in this bunch is Rinne. Rinne appeared to fall off a cliff in his age-33 season — the exact same age as Dubnyk was this year. They had nearly identical save percentages in their previous five years (.921 for Rinne, .920 for Dubnyk). Both were true workhorses, good for 60 starts a season. Nashville and Minnesota have defensive structures that make things easier on their goaltenders.
Rinne rebounded after his disastrous 2015-16 season. He was back to his old self with a .921 save percentage over the next three years. He took a Vezina Trophy home in 2017-18, at the age of 35. This is the best-case scenario for Dubnyk.
But, it needs to be said, this is an outlier. It's far more likely that Dubnyk goes the way of say, a Niklas Backstrom or an Antti Niemi. Even for all-time greats like Martin Brodeur, once you get to a certain age and start declining, that tends to be the end.
Not to mention, the bad years Rinne and Dubnyk had weren't created equal. Rinne finished with a minus-2.1 WAR, but started 66 games that season. Given that Dubnyk started just 28 games last year, this means Rinne had over twice the amount of time to accrue negative value. If Dubnyk had played at his pace for the same number of minutes as Rinne had in 2015-16, Dubnyk would have finished the season at minus-3.9 wins above replacement. That would have been the second-worst season since 2007-08.
If you squint, you can find some reason to hope that Dubnyk can return to form next season. But is it likely?
No. Between his age, his declining numbers over the past three years, and the history of those who have had disastrous seasons before him, there's too much working against Dubnyk for anyone to bet on him being the goaltender he was. Guerin helmed a solid team that might have secured a playoff spot, even in spite of its goaltending woes. With that team looking to make a leap in the 2020-21 season, it's crucial that Minnesota not repeat their mistake and putting all their eggs in Dubnyk's basket again.