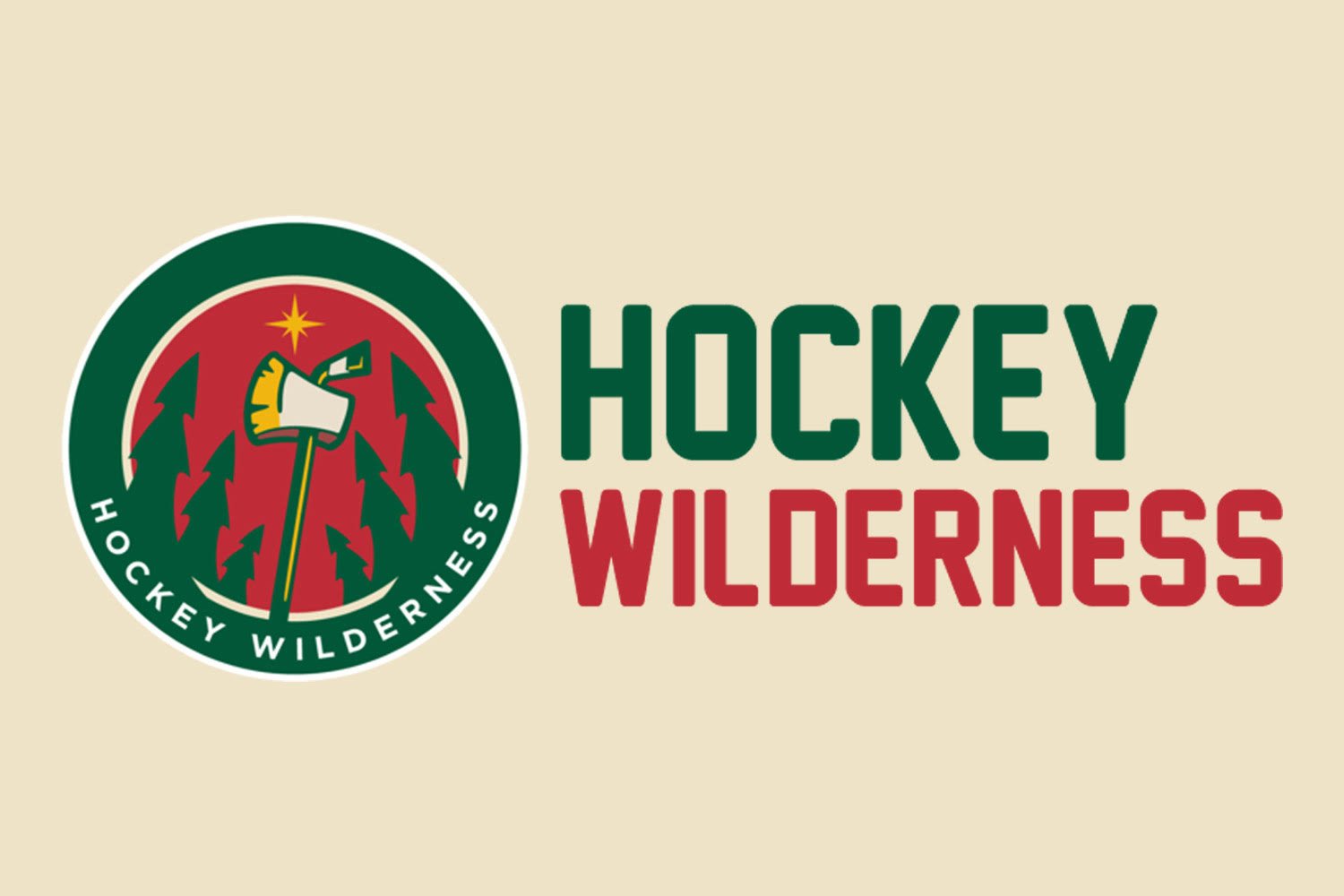 I know, I know. You're shocked to learn all this. With expectations not being met, the entire Wild community is at arms, pointing fingers at whomever suits their fancy. Contriving narratives against players that don't pass the sniff test. Twitter has been a veritable cesspool of rage and apathy. The blog-o-sphere is grasping for solutions, and some in the national media are now calling for the head of coach Mike Yeo.
It's not easy right now, and it's hardly fun. We've seen signs of life followed by dismal performances. The issues are plain as day. The Wild are struggling to score goals, and the goaltenders are struggling to prevent them. It's really just as simple as that. A few points I've seen floated around lately have left me scratching my head. These so called "solutions" are hardly anything that can make this squad better.
RIP THE "C"
These are all arguments I've heard for this in the past 24 hours. I cannot for the life of me understand how so many people put so much weight behind a letter on a jersey. I'll give the Koivu haters one thing, they got the aging thing right. He certainly is getting older. Then again, so am I, so are you, so is everybody on this planet. It's one of those things you kind of can't control. If you come up with a way to reverse the aging process, I have a hunch you're going to become a very wealthy individual.
I'll concede, Koivu may have lost a step over the years. He's no spring chicken anymore but he's certainly not washed up nor does he deserve the amount of vitriol he is receiving in some circles. He is constantly in the ref's ear, he has no problems with sticking up for his teammates, and he's arguably one of the best two-way centers in the NHL.
This argument is stale. It's as washed up as the the people suggesting it think Mikko Koivu is. The problems surrounding this team are not on his shoulders, and to honestly believe him giving up the captaincy would have any measurable difference is a ludicrous assertion. I have yet to hear any valid reasoning behind this solution, yet I'm a sucker for punishment so I'll argue about it all day with people. A letter is not, nor has it ever been, the problem.
The idea you would trade your most valuable player in terms of point production is absurd to say the least. Packaging him with Vanek, you're effectively trading away 55 points through 41 games on a team that is struggling to score goals right now. Package him with Koivu and you're throwing away not only 2 team leaders, but 53 points as well.
If you're hyper-analyzing Pominville that closely, and you're picking apart any of the negatives you're seeing, my guess is your nearly blind to anything good in his game. Your negative attitude about the team is giving you tunnel vision. It's fine. We've all been guilty of this at some point in our life. Being a fan of Minnesota sports my entire life, pessimism has become somewhat of a way of life.
Do the Wild need a functioning netminder, most assuredly. Is trading away one of our greatest offensive threats the way to get said goalie? Well, it's certainly one way to aquire a goaltender, but it's not an option I would even begin to entertain if I were sitting in GMCF's chair.
Trading Pominville solves less problems than it creates. It opens up a massive hole in the Wild's lineup and all because you saw him float a pass across the ice once or twice. If you were to focus that microscope on any other player in the NHL, you would see the same mistakes being made. This is not a Pomminville issue. If he truly is as bad as some are suggesting, then what what GM in their right mind would want such a terrible player? (Sit down MacTavish)
Firing Mike Yeo
This has become by far the most popular opinion being spewed across the internet and around water coolers across the State of Hockey right now. The firing of Mike Yeo has been heralded as the catch-all for solving the Wild's troubles. His meltdown last week is a great example of how frustrated even the normally calm bench boss has become with his teams under performance.
If Yeo gets canned, I won't be a bit surprised. I won't be happy about it, I won't be sad about it. Of all the solutions being thrown at the dartboard, this is the one I am most apathetic about. The excuses are plentiful for why this team is suffering a mid-season slump. Coach Yeo however, has brought this team from place where we were nearly unwatchable for a stretch there, to one of the better possession teams in the NHL. They have been a team that can control play, but has trouble finishing.
The Wild have played a dominant style of hockey for much of the season. Their record is not reflecting this, but the fancy number paint a different picture. I'll concede these numbers have been slowly slipping over the past few months, but with all the injury, the mumps plague, and a downright rotten 3rd pairing on defense, Yeo has haf to have to manage the near impossible with little resources to help guide his way.
Nobody likes excuses. The team, coaching included, are paid to perform, and that is what they need to do. This however doesn't mean the excuses are invalid. When you're on such a rigid schedule such as, oh lets say, a professional athlete is, the time to heal and recover from injury and illness is minimal. It's not easy to get over the mumps. With the team being forced to reconstruct the defense almost every night, the pressure to get back in the lineup is substantial. Getting back into game shape is no easy task when your time is limited. Why do you think so many players wait till the off-season to have those minor procedures done?
Now I fully understand that Yeo is being compensated to put a team on the ice that is ready to win, but as Ryan Lambert at Puck Daddy wrote about yesterday, maybe we should think about blaming the engineer instead of the foreman. Unfortunately, it may be too late for the coach. Despite all the issues this team has faced this season, it's Yeo's head on the chopping block, and nobody else's. I like Mike Yeo. I like what he's done with this team and it's a really tough situation for me. I feel like I'm on both sides of the fence here. I don't want him fired, but I get it if he is.
This is not a Mike Yeo problem. He's doing about all he can, but the tools at his disposal are struggling to get this team to the promised land. It's not the coaches fault that mumps tore through this team early in the season. It's not his fault he was handcuffed to a team without a solid #1 netminder. Yet when push comes to shove, I'm afraid it will be him to shoulder all the blame for what is happening this season, and he will suffer the consequences.
It's going to be a struggle the rest of the way for the Wild. They have made their bed, made bad deals with goaltending and failed to solidify a defensive corp that this season has shown us has absolutely no depth. With 41 games left in the season, a remarkable turnaround is certainly not out of the cards, but I would not start placing exorbitant wagers in Vegas on this squad. The solution to get this team back in the black is much simpler than people are making it out to be.
It's not a lack of effort, it's not a coaching change or trading a key piece to the puzzle. It's certainly not about who wears a certain letter on their jersey. It's about scoring more goals than the opposition, and with the guys guarding the cage for the Wild right now, that's just not something I see getting fixed soon enough to make a difference. It would cost significant assets to improve the goalie situation and GMCF needs to analyze those proposals very carefully.