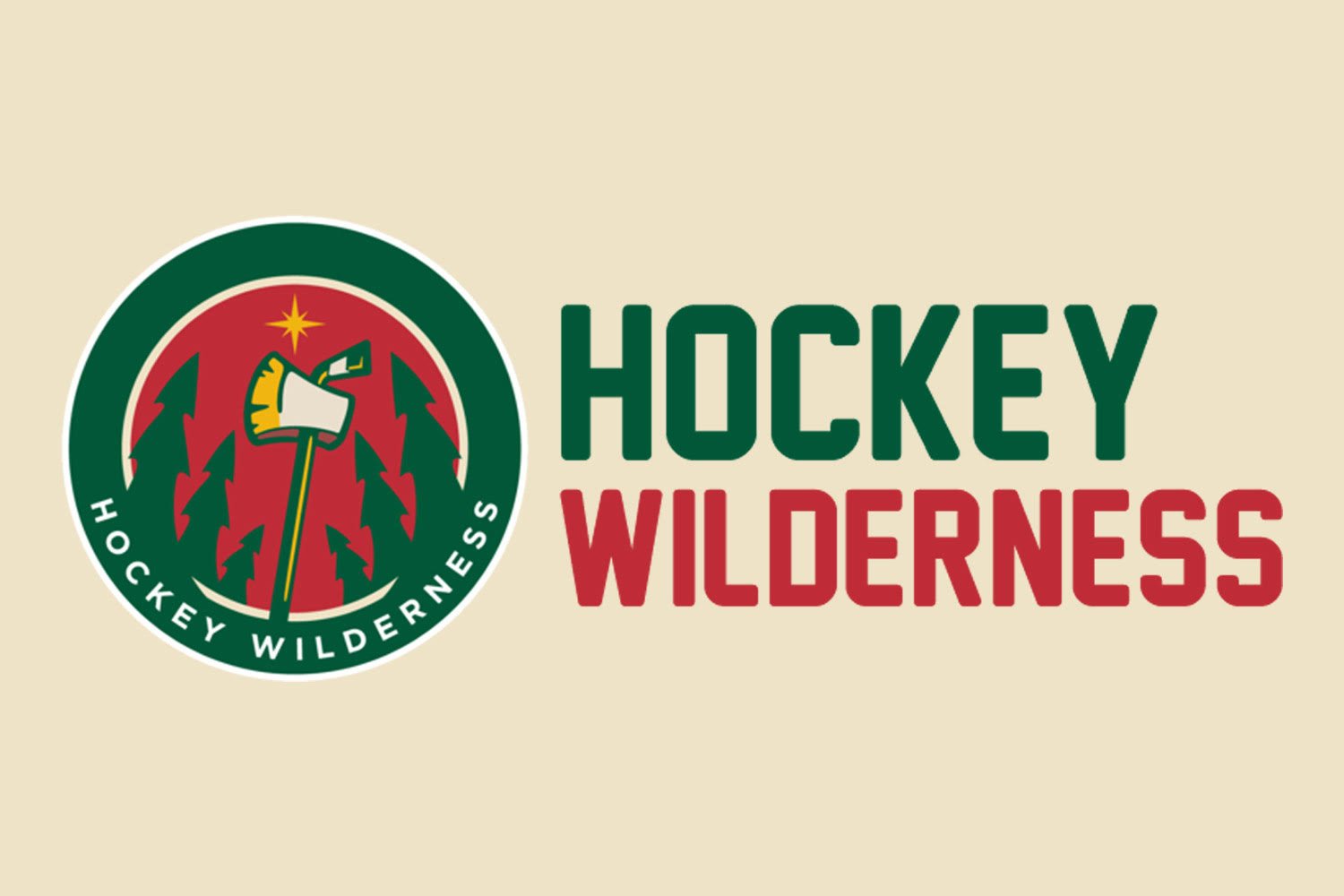 MINNESOTA WILD VS COLORADO AVALANCHE
3:00PM Central, Xcel Energy Center, St. Paul, Minnesota
TV: Fox Sports-North
Radio: KFAN 100.3 and affiliates
Streaming: Fox Sports Go app
If you felt a bit unsettled after the Wild's 5-4 victory in Buffalo on Wednesday, don't worry, Wilderness… you're not alone. That discomfort in the pit of your stomach is probably not a negative gastric reaction to the Thanksgiving feast that you hopefully enjoyed yesterday, nor disappointment over failing to make it to the mall for the hottest deals in town this morning. Instead, it's probably just the general sense of not really knowing what to make of Minnesota's sloppy but still victorious effort in Upstate New York.
The reason you're feeling a little off is because the Wild got a win, but it just didn't play that well, save for a couple of individual forwards (Mikael Granlund and Nino Niederreiter are both on fire right now). Though Minnesota scored five goals, Devan Dubnyk had his worst game in quite a while, and the third defense pair looked like it was already dealing with a holiday hangover. That duo was so bad, in fact, that Bruce Boudreau benched Mike Reilly for the third period and told media after the game that he had basically taken a f*** it approach to handling his young blueliner. Michael Russo even suggested in The Athletic that Minnesota may consider claiming Nate Prosser off of waivers, should he become available. My God, could you imagine that? We can't get rid of the guy!
A win is always a win in the NHL, though, and they are always hard to come by. Sure, this one was against the worst team in the league, which had lost six straight coming in, but it's an enormously important pair of points in the standings. Minnesota now sits tied in the Central Division with Dallas, Chicago, and today's opponent, the team formerly known as the Colorado Natural Disasters.
The Wild is entering an insanely important stretch of games, as it tries to separate itself from that pack of teams. Four of the Wild's next five come against Central opponents, with today's matchup serving as the first leg of back-to-backs with travel.
Hopefully the tryptophan will have run its course through Minnesota's system by 3PM today, because this isn't the same Colorado Avalanche that we came to know and love last season.
COLORADO AVALANCHE
'16-'17 was historically bad for this proud Colorado franchise, so there have to be quite a few folks in Denver—obnoxious as they are—that are pleased to see the quick progress. This team has made massive strides in recovering from its horrific season that resulted in a 22-56-4 record, the worst finish by a looooooooooonnnng shot of any team in the NHL.
The current campaign has been notably different in the Mile High City. The Matt Duchene saga finally came to a close with his jettisoning to Ottawa, a good thing for all parties involved, being that the star center had completely checked-out as a member of the Avalanche. With his departure, it is now very safe to say that Colorado's best players are back to being their best players.
Nathan MacKinnon is once again the young superstar that took the league by storm as an eighteen-year-old with his lightning-fast speed and better hands, the same season he torched the Wild in the playoffs (though we know who came out on the winning end in that series… snark snark). MacKinnon has scored better than a point per game during the course of this season, and has now notched twenty points in his last ten games. He's playing on an outstanding top line with Colorado's biggest thorn in the Wild's side, Gabe Ladeskog, as well as skilled young winger Mikko Rantanen… Hopefully we'll see some good Mikko on Mikko action tonight, am I right? But seriously, this top trio is extremely formidable. It's fast, it moves the puck, and it's scoring buckets of goals right now, so this will be the task for Koivu and company this evening.
In goal, Semyon Varlamov has returned from an injury-plagued campaign in '16-'17 that resulted in him being completely shut down for the last three months of the season. Varlamov has platooned quite a bit with free agent signee Jonathan Bernier, though neither of the pair has been especially electric, as both have GAA's above 3.10 and save percentages hovering right around .900. Still the team is winning more often than it is losing, and when on, these guys can absolutely suffocate opposing teams. Varlamov is sick right now, and Bernier is coming off of his first shutout of the year, a 3-0 blanking of the Stars on home ice, in which he made 28 saves. So, we'll get Bernier today, who is 3-4-3 against Minnesota in his career.
STORYLINES
If you are heading to the mall this morning, you might want to stop in and pick up a Niederreiter and a Granlund, because those are the red-hot products of the holiday season. Nino has goals in five straight games and points in his last seven, while Granny has four goals in his last two games and nine points in his last five.
As up and down as the last two weeks have felt for the rest of the team, the Wild has now improved to 5-1-1 in its last seven, and a win today could actually put it into a playoff position, depending on what happens around the league. While it means little now, being on the inside of the bubble (even if temporarily) could do a lot for the psyche of the players, as the cliché about teams in playoff spots on Thanksgiving continues to linger. 
With a matchup against the West-leading St. Louis Blues looming large tomorrow, and Dubnyk coming off of a very shaky game, one would have to thank that Alex Stalock gets the nod today (my guess). Stalock has played well in every appearance so far this season, and stopped 40 shots in his most recent start against Washington.
Games the day after holidays—particularly afternoon games—are a complete crapshoot. Last season, the Wild came away with a big win over Pittsburgh on Black Friday, and I would hope that the team finds some motivation in facing a divisional foe with a lot of standings implications on the line. But if there's one thing we've learned about this team, it's that you simply cannot predict what type of squad is going to appear in WHITE HOME JERSEYS today!
INJURIES 
No Zach Parise for the Wild.
Patrik Nemeth, Anton Lindholm, and Varlamov are out for the Avs, per Rotoworld.  
The Gamethread will post at 2:30PM Central. Below are the projected lineups from DailyFaceoff.com. Thanks for reading!