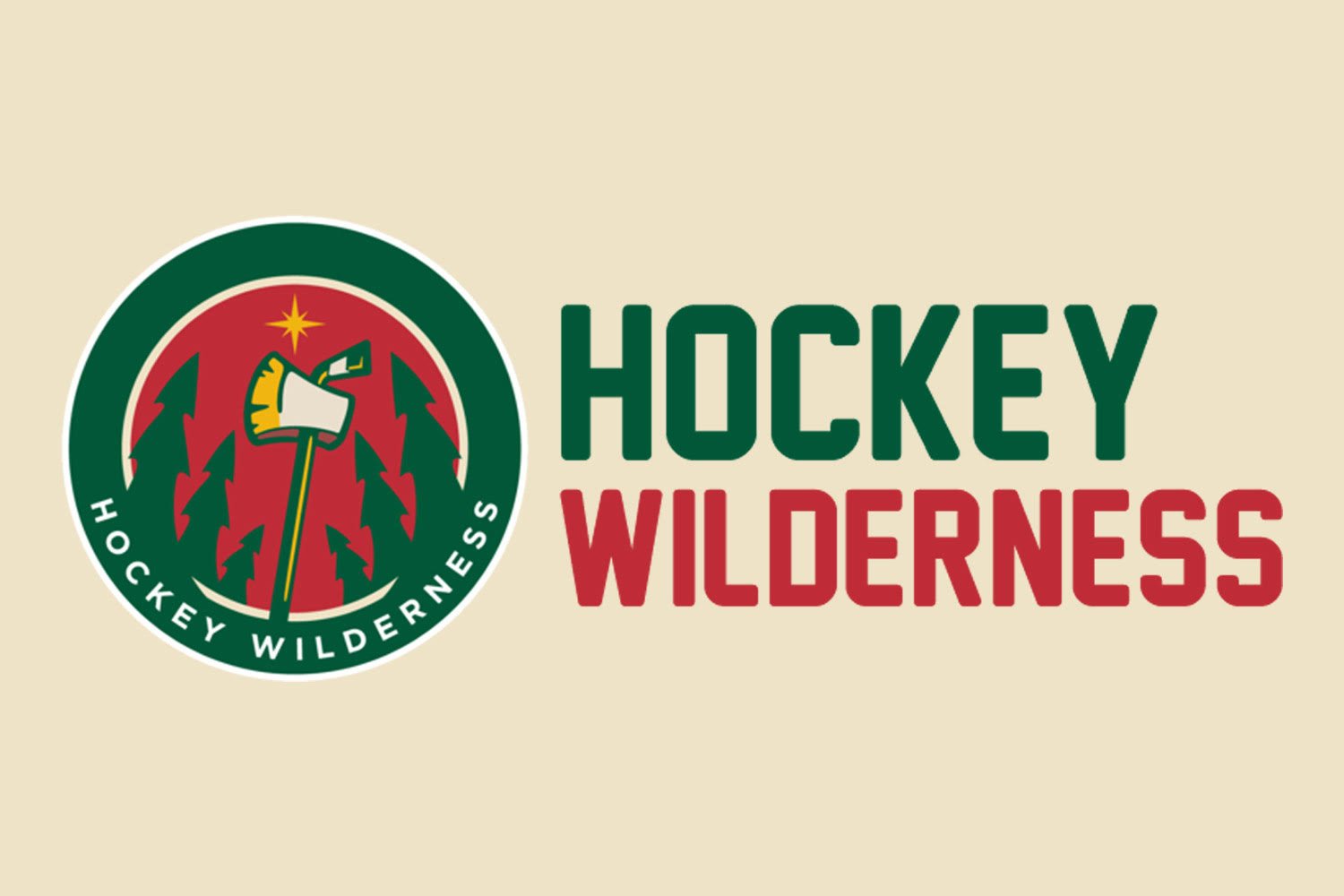 MINNESOTA WILD VS ANAHEIM DUCKS
1:00PM Central, Xcel Energy Center, St. Paul, Minnesota
TV: Fox Sports-North
Radio: KFAN 100.3 and affiliates
Streaming: Fox Sports Go app, NHL.tv (free game) 
The Wild taketh… The Wild giveth back.
Just two days after beating the New York Rangers to earn the two points that finally created a small cushion between Minnesota and the ever-present playoff bubble, the Wild has found itself right back in that familiar position with no margin for error. Losing to the Washington Capitals is something that the Wild has grown accustomed to, but doing so on home ice while in the midst of a hotly contested playoff race and on a thirteen-game home point streak definitely stings a bit more than usual. I swear, one day, Devan Dubnyk and the Wild will find a way to stop Alex Ovechkin, but Thursday was not that night.
Minnesota now is back to holding just a one-point lead over none other than Anaheim, which just so happens to represent today's opponent. It's Bruce Boudreau's second "former team" matchup in a row, as he looks to improve his Wild record against the Ducks to 4-1.
My, what impeccable timing for the Ducks to come to town, as they have a chance to overtake Minnesota for that final Wild Card spot, should they defeat the Wild in regulation. This is a big one for both teams. As the great Samuel L. Jackson once said...
ANAHEIM DUCKS
Fans of the Anaheim Ducks are in unfamiliar territory, with their team currently outside of the playoff picture and battling to find the consistency that will return them to contention. In the Corey Perry/Ryan Getzlaf era, which has spanned the last thirteen seasons, the Ducks have failed to qualify for postseason play only twice. But there certainly is danger that this could happen once more this year.
The team has been badly marred by injuries for long stretches of the season, with the likes of Getzlaf, Perry, Ryan Kesler, Hampus Lindholm, Cam Fowler, Patrick Eaves, and John Gibson all missing time at some point during the season. The Ducks mostly have healed now from their various maladies, although Eaves may not return this season, as he continues to battle a scary muscle-weakening disorder called Gullain-Barre Syndrome, per Rotoworld.
Still, even with most of its big guns back in, Anaheim has not been the greatly formidable opponent that many in the Wilderness have come to fear over the years. The Quackers are now led by NHL All-Star Rickard Rakell in goals (22) and points (46), as Perry and Getzlaf have potted just eighteen combined goals in their respective shortened seasons. 
The Ducks won in Chicago on Thursday to hand the Blackhawks their eighth straight (!) loss, but things have been very up and down for Anaheim of late, as it has gone 5-3-2 in its last ten.  
STORYLINES 
The most interesting little bit to come out of Thursday night's post-game press conference was Boudreau spouting to members of the media that Dubnyk arguably gave up four "soft" goals. I generally hate this approach to goalie handling, as netminders are fragile beings that don't respond well to "tough love," particularly in a public setting. Still, Boudreau may have been right, especially about the first three markers. Dubnyk normally gives his team more than a fighting chance to win, but against the Caps, he just seemed to be having a hard time tracking the puck. After Minnesota failed to find the net behind a solid Philipp Grubauer in the opening frame, it needed to rely on its netminder a bit to be able to keep pressuring. Dubnyk allowed a bad goal to Tom Wilson to open the second, and he never recovered.
The Athletic's Michael Russo gave some good information in his game story about what happened the last time Boudreau cast any kind of blame towards his netminder, so hopefully Dubnyk accepts the criticism for what it is and shakes it off. As I mentioned in yesterday's Walk, Minnesota has zero time for a slump from Dubnyk. Though one might think a performance like that would warrant throwing Alex Stalock in today, I have a hunch that Boudreau will simply deem this game too important, and give his starter a chance to quickly rebound.
From yesterday's practice, Chad Graff tweeted out the below lines:
It's definitely intriguing to see Joel Eriksson Ek's name slotted between Zach Parise and Charlie Coyle, two players that have been feeding off of one another extremely well of late. Though neither scored Thursday, I thought they were the Wild's two best players, and seemed to be creating chances far more often than anybody else on the Wild. It's no secret that Eriksson Ek has struggled to find his game offensively at the NHL level, registering just one goal in fifty games this season. He's earned the trust of his coaches playing in a depth role, though, and now gets a rare chance to show what he can do playing between offensively talented veterans that are skating well together. I'm calling it… goal number two on the season will come for the Jewel today! LET'S GO, JEWEL!
Also worth noting from the above tweet is Matt Cullen's maintenance day, with Chris Stewart taking his lineup spot in practice. Stewart has now been scratched for five consecutive games, but Minnesota is facing the big winger's former team today, and a sizable and physical one at that. As such, I would not be shocked to see Stewie finally draw back in.
Adam Henrique is now with the Ducks by way of trade. He got under Minnesota's skin BADLY in his lone game against the Wild this season as a member of the Devils, so be on the look-out for Henrique running around a bit this afternoon.
INJURIES 
Still no Jonas Brodin for Minnesota.
Still no Patrick Eaves for Anaheim. 
The projected lineups are below, thanks to DailyFaceoff.com. The Gamethread will post at 12:30PM Central, so spend your afternoon with us! Thanks for reading!