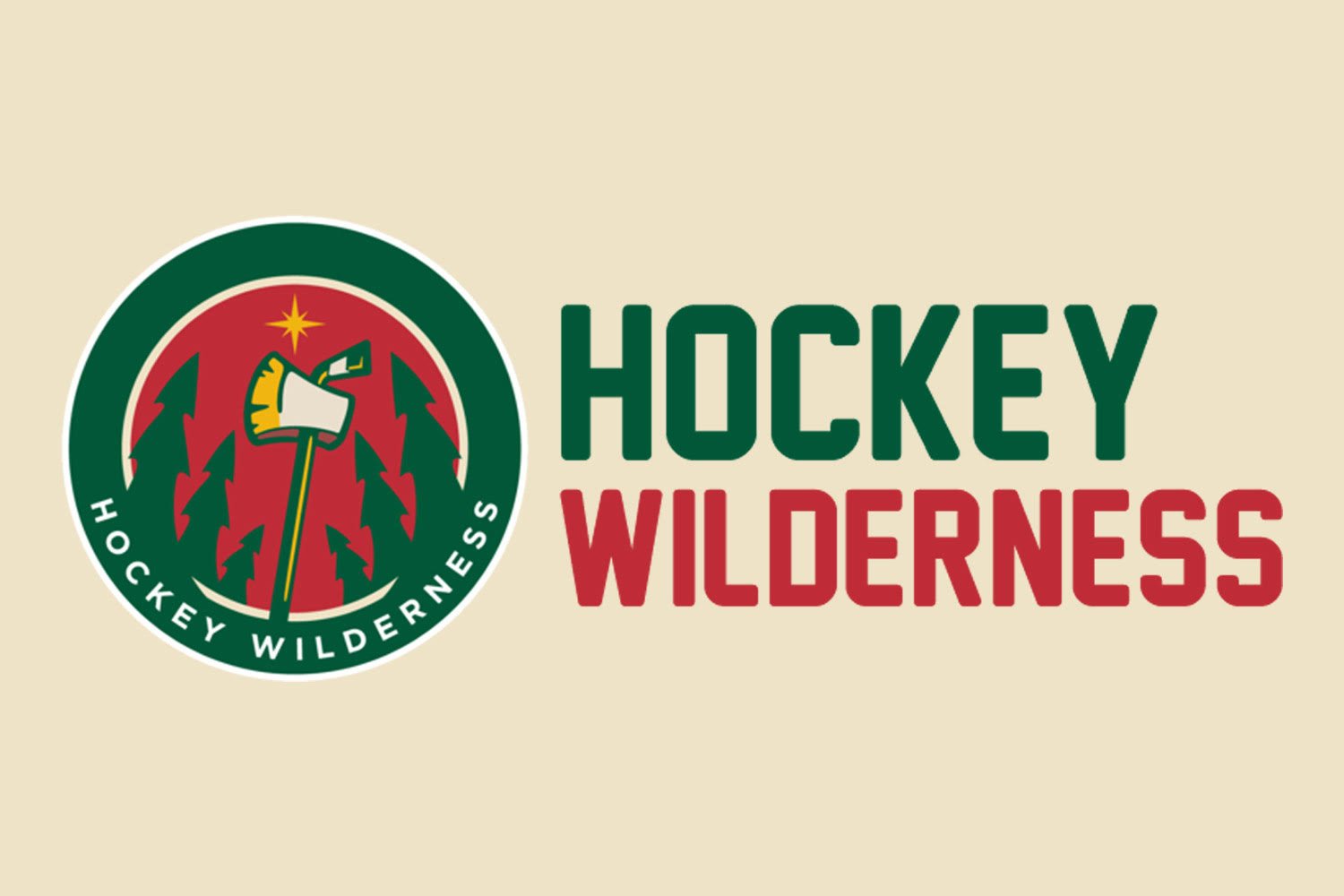 The playoffs begin tonight for the Minnesota Wild and the St. Louis Blues in what looks a bit like the series from two years ago, but reversed. The Wild finished really high in the standings (although they didn't quite capture the Central Division crown like the Blues did in 2015), but were not playing their best hockey in the final run up to the second season. The Blues, meanwhile, have overcome a long stretch of poor play and are entering the playoffs looking pretty strong despite their lower standings position (although it is higher than were the Wild were in 2015). Mike Yeo was at the helm for Minnesota in 2015 but is now behind the Blues' bench. In 2015, the Blues were coached by one of the best regular season coaches in the entire league. Now the Wild are coached by the best regular season coach in the league.
There are a lot of narratives to unpack and that's without touching former-Wild-now-Blues-skater Kyle Brodziak, the Wild's historic trouble with game breaking forwards like Vladimir Tarasenko, the goalie duel between Devan Dubnyk and Jake Allen, or the Wild's hatred of stanchions. Narratives can be fun to consider and they provide grist for the sports commentary mill, but when the puck drops they often provide little indication of what will actually be important to look for during the game.
For that, we need a closer look at the Blues. The Hockey Wilderness has already gotten some inside intelligence from St. Louis Gametime, but let's take an even deeper dive and look at the strengths and weaknesses of all aspects of the Blues.
Forwards
Strength - Vladimir Tarasenko: Plain and simple, he's very good at hockey, especially the bit about putting the puck in the other team's net. Across all players on both teams, he is the overall leader in points (by six), goals (by 13), and tied for third in assists (behind Mikael Granlund and Mikko Koivu). Simply put, he can single-handedly tilt the ice in his team's favor. Get used to hearing his name a lot because he will absolutely be one of the key factors in this series one way or another.
Weakness - The lack of depth behind Tarasenko: It's not that the Blues don't have other good forwards on the team. Jaden Schwartz, Alexander Steen, and Paul Stastny are more than solid. But the scoring threat drops off heavily after Tarasenko, specifically by 20 points on the season. Only one other skater has scored more than 20 goals this season, and that's Patrick Berglund, who is doing a good Jason Zucker circa 2015 impression by scoring twice as many goals as assists this season (if Stastny had been healthy all season would also have scored over 20). Compare this to the Wild, who have four 20+ goal scorers (which would have been five if Zach Parise had been healthy all season). The Wild can't sleep on the Blues forwards, but the threat is fairly one dimensional.
Defensemen
Strength - Limiting chances: The Blues defensive corps has done an absolutely stellar job of limiting scoring chances. They are second overall in scoring chances allowed per 60, which is truly impressive once you consider that this team looked lost for a long stretch of the season. This group has the ability to keep the Wild limited to outside shots and short amounts of time in the offensive zone. This couples well with their forwards who have the ability to capitalize on their own chances. It's a team built to win low scoring games, and much of that rests with this group of blueliners.
Weakness - Untrustworthy Third Pair: To be fair, this is a bit of a misnomer because Jordan Schmaltz and Carl Gunnarsson are not terrible. Their puck possession stats are far better either Nate Prosser and Christian Folin. Their respective +/- is 0 and -5, which again is pretty good for the bottom pair on a team that went through long stretches of trouble. However, looking at their TOI, it is clear that Yeo and his staff do not place as much trust in them as Boudreau does in his bottom pair. Schmaltz averaged 14:20 per game and Gunnarsson clocked in at 13:35 per game. For comparison, Marco Scandella plays 18:20 per game on average and Folin averages 14:56 per game. This means Yeo will have to lean on his top four much more than Boudreau, which will make the absence of Kevin Shattenkirk (traded to the Washington Capitals) all the more apparent. In the first round of the playoffs, Alex Pietrangelo, Jay Bouwmeester can probably handle the extra time, but Yeo won't have the same flexibility with his matchups if his third pair can't handle more than 14 minutes a night.
Goaltending
Strength - Jake Allen is on fire at the right time: Jake Allen has found his mojo in time to be rolling into the playoffs with some confidence. Although he actually experienced a slight downturn just as the season came to a close, he still finished with a five game rolling average 5v5 save percentage of 92.62. His teammates have expressed their confidence in him as well.
Weakness - Playoff performance has not matched up to regular season success: A strong regular season goaltender failing to find the same magic during the postseason should sound familiar to Wild fans as this describes both Jake Allen and Devan Dubnyk. Caveat this with the usual understanding that the playoffs are a small sample size and that anything can happen during a high stakes, seven game series, but Allen has not been very good in the second season. In eight starts, he has a record of 3-5 and a save percentage of 90.20. His mental fortitude was sorely tested this season, so the question is can he bounce back from adversity in time should the Wild manage to hang a bushel of goals on him?
Coaching
Strength - Mike Yeo is good at matchups: Head coach Mike Yeo is best known for his defensive structure, but another important factor of his coaching is his ability to pick shrewd match ups. In the 2014 playoffs, the Wild faced the Colorado Avalanche and rookie phenom Nathan McKinnon. McKinnon scored two goals and eight assists during the seven game series, but not one of them came in Minnesota where Yeo had last change. He has a knack for making life pretty difficult on the other team with his match up decisions.
Weakness - Inability to adjust on the fly: Mike Yeo has a good defensive structure, sets advantageous matchups, and maintains an even keel (excluding one stick breaking incident during a mid-slump practice) to recommend him as a coach. What will keep him from joining the ranks of the top tiers of NHL head coaches is his inability (thus far) to make adjustments in the middle of a game. As the coach for the Wild, he was loath to change his lineup, maddeningly stubborn about sticking to his veterans in times of need, even when younger players were clearly playing better those nights. If and when things go wrong for the Blues during the series, Yeo will maintain his composure and won't give up on his team, but he won't make the quick changes that are often necessary to adapt to his opponents.
All stats are courtesy of www.nhl.com and hockey.corsica.com.