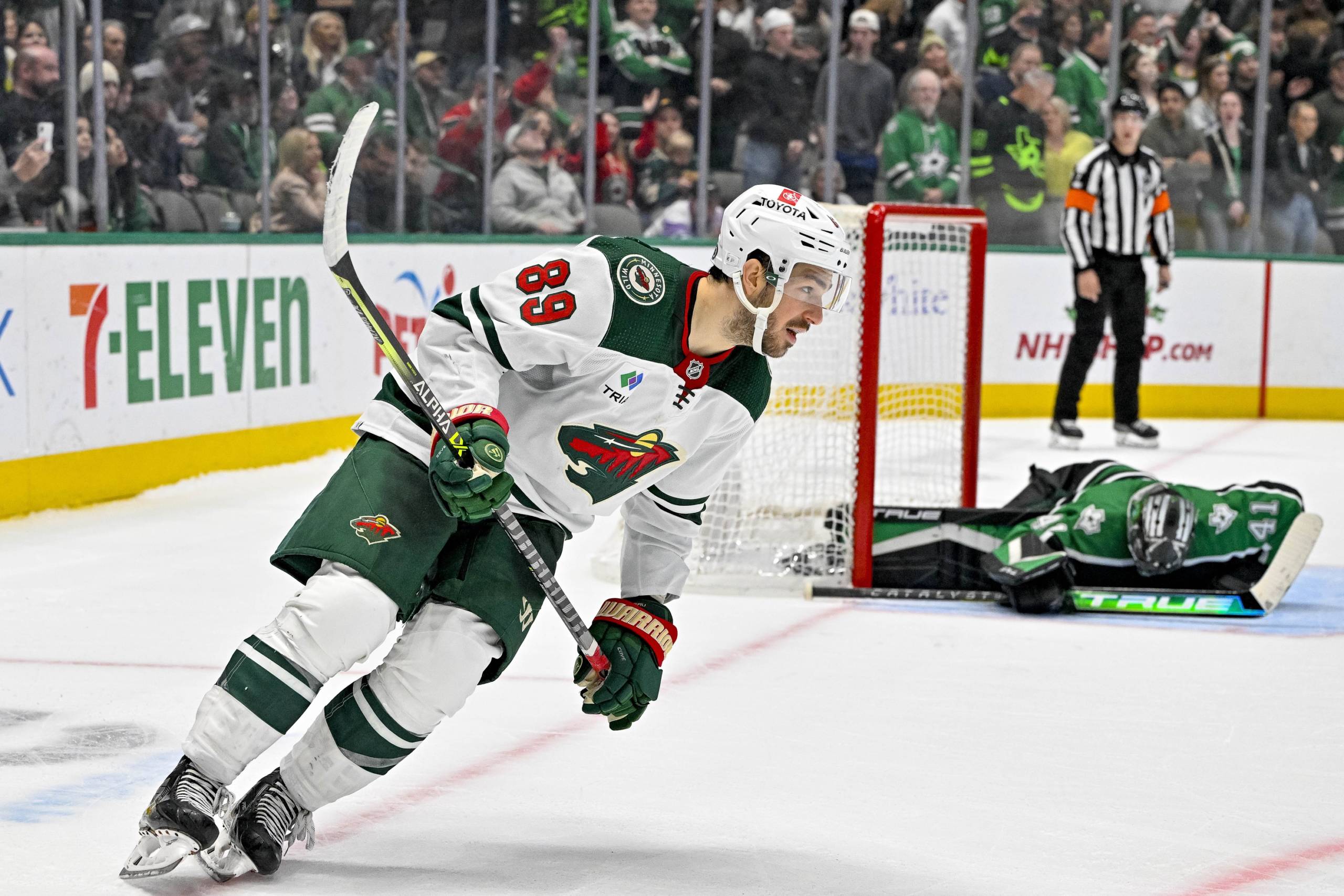 As recently as late November, Minnesota Wild fans (and also, outlets like 10K Rinks) were worried about their ability to get into the playoff bubble. After all, the wisdom is that if you're out by more than three points at Thanksgiving, you're probably not making the playoffs. It's just difficult for teams to make up ground when the loser point allows slumping teams to bank points.
The Wild won their final two games before Thanksgiving to go into the landmark date on the playoff bubble. They sat tied with the Edmonton Oilers and St. Louis Blues for exactly eighth in the Western Conference, fighting for the second Wild Card spot.
And since then, they've just kept winning. Minnesota is 13-4 since November 19, which has vaulted them into solid ground for a playoff spot. Their 42 points has them fifth in the West, third in the Central, and three points above the Calgary Flames for the Second Wild Card. Even better, Minnesota has two games in hand on Calgary, allowing the opportunity to put more distance between them.
But it's time for the Wild to stop looking over their shoulders. Evolving Hockey has them at 88.9% to make the playoffs as of Wednesday morning, while Moneypuck has them at 88.6%. Nine times out of 10, they're making the dance. Now the Wild can focus on bigger things, like winning the Central Division.
It's a thought that would've been laughable six weeks ago. Before Minnesota's streak, they were eight points behind the Dallas Stars and seven behind the Winnipeg Jets. But now? It's suddenly within reach.
Knocking off Winnipeg in regulation on Tuesday put Minnesota one point behind the Jets with a game in hand. Second place may already be a win away. And if that win comes at the expense of the Stars on Thursday, the Wild will be four points behind Dallas with two games in hand.
If that happens, the Central Division becomes a jump ball. Can the Wild grab it?
One reason for optimism is this: The Wild have been about as good as the Stars, Jets, and Colorado Avalanche (40 points with a game in hand on the Wild). Dallas and Winnipeg only have one more win (21) than Minnesota (20), meaning the main separation between the Stars and Wild are Dallas' six loser points to Minnesota's two.
The underlying numbers don't show much separation between Minnesota and the rest of the Central Division. The Wild are 13th in the NHL in controlling the expected goals share at 5-on-5, taking 52.0% of them. Not to mention, they're trending up.
How is the rest of the Division doing? Even with Dallas' explosive top line of Jason Robertson, Joe Pavelski, and Roope Hintz, they're just 10th in the NHL with 52.7%. Colorado is sitting at 12th with 52.2%. Winnipeg is just south of 50%, which might explain their falling back to Earth lately.
That isn't to say that anyone (except maybe the Jets, but even they have Connor Hellebuyck) is a pushover. But again, the Wild are trending up, and their first half is masking how strong of a defensive team they've rounded into. Since November 19th, they've allowed fewer than two expected goals per hour (1.95) at 5-on-5.
Not only are they the only team in the NHL to do so over that time, but they're fifth in allowing actual 5-on-5 goals (1.84 per hour). Their defensive problems are fixed and have been for a while. Just remove their first three games (20 goals allowed), and they're tied for third in the NHL in goals allowed in all situations.
While tomorrow's home game against Dallas is massive, the Stars might not even be Minnesota's biggest threat to beat them out for the Central Division crown. The Avalanche have treaded water, going 6-3-1 since losing Nathan MacKinnon in early December. A Cup-winning team might want to pace themselves, but the Avs are undoubtedly capable of a 110-point season, even when they're rolling out of bed.
But Minnesota has one more ace up its sleeves: the clearest path to improving. The Wild have $2.35 million in cap room right now. Since cap room is counted per-day, this gives them more flexibility than you might think.
Today, they'd able to add a player with a full-season cap hit of $4.07 million at the deadline without offloading any salary. If a team retains 50% of a contract, they can add an $8 million player. And as more days go on, their ability to absorb salary also increases.
Shockingly, the Wild are the playoff team with the most payroll flexibility. And it's certainly more than either the Stars, Avalanche, or Jets. Winnipeg is the next-most flexible team with $862K of room ($1.49M at the deadline). Dallas has just $302K ($523K of deadline space), and Colorado is $114K away from the cap ceiling.
That means that (unless Colorado does LTIR shenanigans with Gabriel Landeskog), no one else in the Central can meaningfully upgrade without subtracting from their roster. With so many of the biggest pending UFAs carrying big money (Vladimir Tarasenko, Ryan O'Reilly, James van Riemsdyk, etc.), Minnesota's financial flexibility allows them to add more firepower to their team without hurting their depth.
Now, this is all predicated on Minnesota continuing to win. A regulation loss tomorrow will put them eight points behind the Stars, shutting the door on the Central Champs conversation before it really begins. They also have to take care of business with their games in hand.
But hey, we can talk about it today, and that's more than we'd ever have thought a month ago.